A 62-year-old man was killed after getting struck by a suspected hit-and-run drive in Woodland on Friday morning, July 16.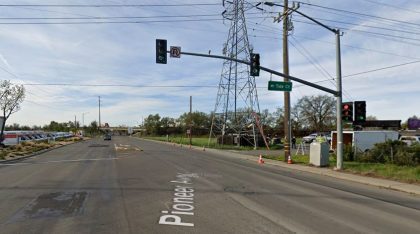 The fatal accident happened near Pioneer Avenue and Tide Court in Woodland at approximately 8:30 a.m. The older man was struck by a passing vehicle near the Woodland intersection. The circumstances leading up to the accident have not been established.
The driver that struck the man reportedly fled the scene. He did not stop to render aid and drove away. The older man sustained fatal injuries in the crash.
He was, unfortunately, later pronounced dead at the scene. Local authorities could later locate the suspect's vehicle in the 1600 block of Gillette Drive, near East Gum Avenue.
The suspect was identified as 19-year-old Mario L. He was arrested for hit-and-run-related charges. Information about the accident is limited at the moment. The accident is currently under further investigation.

Fatal Hit-and-Run Pedestrian Accident Statistics
Leaving the scene of an accident is a criminal offense in and of itself. Unfortunately, one hit-and-run accident occurs every minute in the United States. Since 2006, approximately 682,000 hit-and-run crashes have been reported across the country, resulting in an average of 2,000 reported fatalities per year.
Hit-and-run drivers cause one in five pedestrian accidents. Sixty percent of people killed in hit-and-run accidents are pedestrians. California isn't particularly a safe place for pedestrians. Californians would tell others to practice extreme caution while walking on the road as there are plenty of irresponsible drivers in California roadways.
In 2018 alone, approximately 14,000 Californians were injured, while around 893 were killed in pedestrian accidents. There are a variety of reasons why hit-and-run drivers flee the scene of the accident. They could be intoxicated or impaired by drugs, be dealing with legal issues, be uninsured, or be illegal aliens, among other things.
Yolo County Wrongful Death Attorney for Victims of Fatal Hit-and-Run Pedestrian Accidents
If your loved one was killed in a tragic hit-and-run accident, the aftermath is likely to be overwhelming and stressful. Allow your hit-and-run accident lawyer to assist you in guiding your claim toward the best possible resolution while you focus on the critical task of moving forward toward a full physical and emotional recovery. You may be concerned about the costs of a hit-and-run lawyer, but don't let this deter you from seeking legal counsel.
Arash Law's attorneys have a thorough understanding of the law that applies in this kind of situation. We take the time to get to know our clients and their cases in-depth, allowing us to obtain the most favorable settlements or jury verdicts for them. Call our office at (888) 488-1391 today to speak with a hit-and-run lawyer about your accident.