One unidentified person was killed after a deadly train accident in Davis on Wednesday morning, September 22.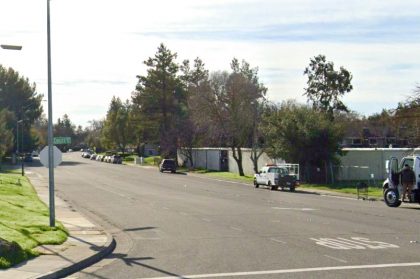 According to the initial reports from local authorities, the crash occurred near Chiles Road, just off of Interstate 80.
A westbound Amtrak Capitol Corridor passenger train struck an unidentified pedestrian at around 5:30 a.m. for unclear reasons.
The unidentified pedestrian was fatally injured in the crash. He was unfortunately pronounced dead at the scene.
The identities of the involved parties have not been disclosed. It's unclear whether other people were injured in the mishap. An active investigation of the case is currently underway.

Fatal Train Accident Statistics
Getting around California is more accessible through public transport. It's a cheap and convenient way to explore the city and get to your destination. Unfortunately, accidents involving public transportation vehicles are on the rise. Taking a school bus, tour bus, public bus, trolley, metro, or train should not mean risking your life.
Sadly, passengers often entrust their lives to drivers who are poorly trained, incompetent, or negligent. One driver error can result in dozens of lives ruined or taken in a matter of seconds. According to the US Department of Transportation, approximately 5,800 train-car collisions occur in the United States each year, with the majority of them occurring at railroad crossings. There are 600 deaths and 2,300 injuries as a result of these accidents.
According to the Federal Railroad Administration, train accidents in California resulted in the injuries of 82 people and the deaths of 29 people in one year. Some common reasons why train accidents occur are derailments, poorly maintained tracks, noncompliance with safety standards, inadequate security, and other negligence issues.
Yolo County Wrongful Death Attorney for Victims of Fatal Train Accidents
If you have lost a loved one in a deadly train accident, it's essential to know that you are not alone in this. You might feel overwhelming grief and sorrow over the sudden death of your loved one, which might leave you vulnerable to manipulation by insurance companies.
After the death of a loved one, it's vital to immediately seek guidance from an experienced accident attorney to assist you with your wrongful death claim. The time limit for filing a claim is two years from the date of the accident. Remember this if you're dealing with a municipality-owned public bus or train system.
Speak with an attorney if you're not sure who the defendant is or when to file. An experienced attorney from Arash Law can serve as a reliable legal guide for the victim's family during this time of grief. To schedule a free case evaluation, call Arash Law at (888) 488-1391 or send us an email. Our California train accident lawyers have a lot of experience dealing with insurance companies.