An unidentified man was killed after a deadly pedestrian accident near Yolo Causeway on early Monday morning, July 12.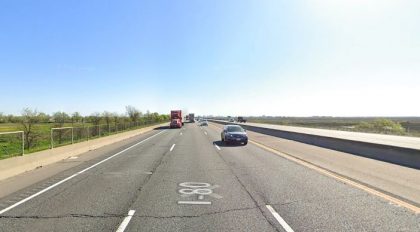 According to the initial reports from local authorities, the accident happened on Interstate 80 near the Yolo Causeway at around midnight. The man was initially involved in rear-end crash. A westbound vehicle reportedly rear-ended another car on Interstate 80.
The man exited his vehicle, possibly to check for damages when he was suddenly struck by a passing semi-truck. The victim was killed in the accident. He was pronounced dead at the scene. His identity has not been disclosed at the moment.
The California Highway Patrol is currently investigating the cause of the collision. They will attempt to determine the factors that affected the accident and the liability.

Fatal Pedestrian Accident Statistics
Pedestrian accidents frequently result in serious injury or even death. Unlike passengers in private vehicles and motorcycle riders, pedestrians are not protected from fatal accidents. Pedestrian accidents have been increasingly becoming an issue throughout the United States. Pedestrians currently make up a large percentage of traffic fatalities in the past 33 years.
According to the Governors Highway Safety Association, pedestrian fatalities in the U.S. have increased by 27 percent from 2007-2016, while other traffic-related deaths decreased by 14 percent. California is one of the most dangerous states for pedestrians. The golden state's fatality rate is 25% higher than the national average. In 2018 alone, 893 pedestrians were killed while 14,000 were injured on California roadways.
Wrongful Death Attorney for Victims of Fatal Pedestrian Accidents in Yolo County
According to California law, a pedestrian accident lawsuit must be filed within two years of the date of the accident. If you miss the deadline, you will never be able to file a lawsuit to recover compensation for the damages you suffered in a pedestrian accident.
This is why filing a wrongful death claim as soon as possible is critical. When filing a claim, the victim's family may seek the advice of an experienced attorney. Attorneys have the resources and the skill that can help you in winning your claim. They can also negotiate with insurance companies on your behalf to ensure that you are being compensated fairly.
Are you looking for a pedestrian accident lawyer? We have experienced wrongful death lawyers at Arash Law that are ready to assist you 24/7. Our attorneys will also perform an immediate investigation to gather evidence while it is still available.
We can also handle talks with the insurance company, calculate your damages, and use proven legal strategies during settlement negotiations and potential litigation. Contact our firm today for a FREE Consultation with a wrongful death attorney by calling (888) 488-1391.