A 66-year-old man identified as Ernest Ambrose Seyfert was sadly killed after getting struck by a hit-and-run driver in Davis on Sunday evening, January 3rd.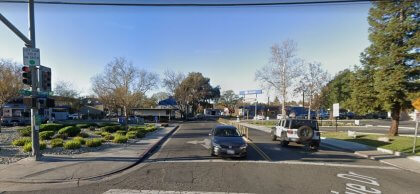 The accident took place on Olive Drive near Richards Boulevard in Davis at approximately 6:00 p.m. The victim was reportedly walking around the Richards Boulevard area when a hit-and-run driver suddenly struck him. The unspecified vehicle immediately fled the scene.
Paramedics arrived at the scene and attempted to treat the victim, but he was sadly pronounced dead. Officers were later able to apprehend the hit-and-run driver. The suspect was identified as 47-year-old Scott Bryan E.
Police found his vehicle in Sacramento near 8th and W streets. He was arrested on suspicion of felony hit-and-run. More charges may be filed against him once the official investigation is completed.
Fatal Hit-and-Run Accident Investigation is Underway
Local authorities are further investigating the case.
Leaving the scene after an accident is a crime in itself. But unfortunately, it is not an uncommon occurrence in the U.S. Every year, approximately 682,000 hit-and-run crashes are recorded all over the country since 2006, with an average of 2,000 reported deaths annually.
Hit-and-run accidents have been increasing at an alarming rate. Since 2009, hit-and-run deaths have been steadily rising by seven percent annually. Common victims of these hit-and-run crashes are pedestrians.
Common reasons why hit-and-run drivers flee the scene are intoxication, driving without a license, and fear of getting arrested if they remain.
Yolo County Wrongful Death Attorney for Victims of Fatal Hit-and-Run Accidents
Tragic hit-and-run accidents can often leave the victim's family in a vulnerable state. They are still in shock with grief, which is why it is highly recommended for them to seek an experienced attorney to assist them in their case.
Attorneys can assist them in their pursuit of justice by conducting a private investigation on their behalf, filing a wrongful death claim, as well as talking to insurance companies on their behalf.
Filing a wrongful death claim is also important. It will allow them to receive compensation for the damages (such as loss of income and companionship, pain and suffering, funeral expenses, and emotional distress) that the accident has caused them.

If your loved one passed away from a hit-and-run crash and you wish to bring justice for them, Arash Law is capable of giving you the justice you deserve. Our firm has decades of experience handling injury and wrongful death cases. We will ensure that you will get the compensation that you rightfully deserve. Our offices are conveniently spread throughout California. If you have any inquiries, visit us at our firms in Los Angeles, Sacramento, San Francisco, Riverside, Orange County, and San Diego. You may also call us at (888) 488-1391 for a FREE Consultation.