Two people were killed due to a deadly motorcycle collision in Wheatland on Thursday afternoon, April 15.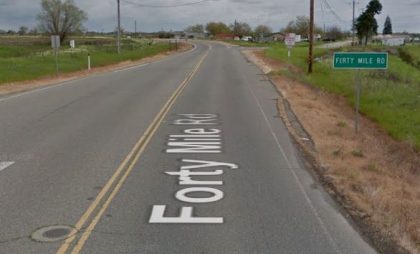 The deadly accident happened on Forty Mile Road and Plumas Arboga Road in Wheatland at approximately 4:00 p.m. A Chevy 2500 was heading westbound on Forty Mile Road, and the driver then stopped at the intersection to follow a stop sign.
After seeing no oncoming vehicles, the driver pulled out into the intersection. A northbound Harley Davidson motorcycle was suddenly heading towards the Chevy.
The motorcyclist reportedly attempted to apply the brakes and swerve to the left, but he could not avoid the Chevy completely. The motorcyclists then crashed into the Chevy.
The motorcyclist and his passenger were killed in the collision.
Drugs and alcohol were not considered as factors in the accident. The accident is currently under investigation. No arrests have been made at the moment.

Fatal Motorcycle Collision Statistics
Motorcycle accidents are terrible tragedies that almost always harm the motorcyclist more than the other party involved. Motorcyclists are highly vulnerable in collisions and can easily sustain catastrophic and fatal injuries.
According to the National Highway Traffic Safety Administration (NHTSA), motorcyclists are 27 times more likely to die in an accident than passengers of private vehicles. Motorcycle deaths in the country are alarmingly high. In 2017, 5,172 people died due to motorcycle accidents. Some of the common causes of motorcycle accidents are distracted driving, speeding, drunk driving, reckless driving, bad weather, wrong-way driving, and failure to observe traffic laws.
To avoid sustaining life-threatening injuries and possibly death, motorcycle riders are encouraged to dress appropriately and wear a helmet every time they ride their motorcycle. Wearing helmets were estimated to be 37% effective in preventing motorcycle deaths.
Wrongful Death Attorney for Victims of Fatal Motorcycle Accidents in Yuba County
The stress and sorrow following a loved one's death due to an accident can be too overwhelming. Professional wrongful death attorneys can stay updated on the official investigation on behalf of the family while ensuring that their client's legal rights and best interests are protected. No matter your circumstances, know that you can speak to an attorney regarding your injuries and property damage right away. The sooner you consult with an attorney, the better.
The aggressive motorcycle accident lawyers at Arash Law have decades of experience handling these types of wrecks throughout California. We've helped thousands of people recover after accidents similar to yours. Our mission is to protect crash victims' rights and assist them in negotiations with large insurance companies that don't have their best interests at heart. You have nothing to lose in contacting us.
Whether a motorcycle crash led to your severe injuries and disability or the death of a family member, contact us. Call (888) 488-1391 to schedule your free consultation anywhere in California. Our offices are conveniently located in Los Angeles, San Diego, San Francisco & Riverside, plus we also serve the Irvine, Orange County, Fresno, and Sacramento areas, to name a few.