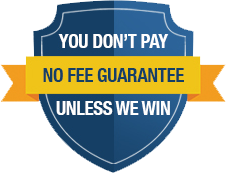 YOU MAY BE ENTITLED TO COMPENSATION FOR YOUR

DOG BITES

We can tell you if you have a case or not within five minutes, Call (888) 488-1391
FREE CONSULTATION  |  PAY NOTHING UPFRONT  |  OVER $200 MILLION RECOVERED  |  ZERO-FEES UNTIL WE WIN
---
Aggressive Dog Bite Injury Accident Lawyers in California
A dog bite can be extremely traumatic for the victim, especially in the event of catastrophic injury or wrongful death. In the history of dog bites, the most severely wounded victims have been children and the elderly. For these vulnerable parties, a dog bite can leave emotional scars or conditions like post-traumatic stress disorder. A bitten child, for example, may develop a fear of dogs or of going outside.
For all injuries, physical and emotional, you or a loved one may have suffered from a dog bite, come to Arash Law for counsel. We understand the dog bite laws in California and can help you bring a claim against the dog's owner. Call us at (888) 488-1391, anytime – for a 100% free and confidential case analysis.
California Dog Bite Law
Every state follows its own statutes when someone's dog bites another person. California law Section 3342 outlines the legal processes in a dog bite case. It states that the owner of a dog is liable for damages a person suffers due to a bite from the dog in a public place or a private place that the person was lawfully within.
This is the case regardless of the owner's knowledge of the dog's violent tendencies. The "owner" can be anyone in charge of controlling the dog at the time of the attack. There is an exception in which the bitten person could not file a claim – such as when the dog was performing police or military work at the time of the bite.
California's dog bite law is a strict liability statute. That means the courts will hold the dog's owner strictly liable for the actions of his/her dog. A dog owner cannot use the defense that he or she had no prior knowledge of the dog's viciousness, as this is irrelevant to the law.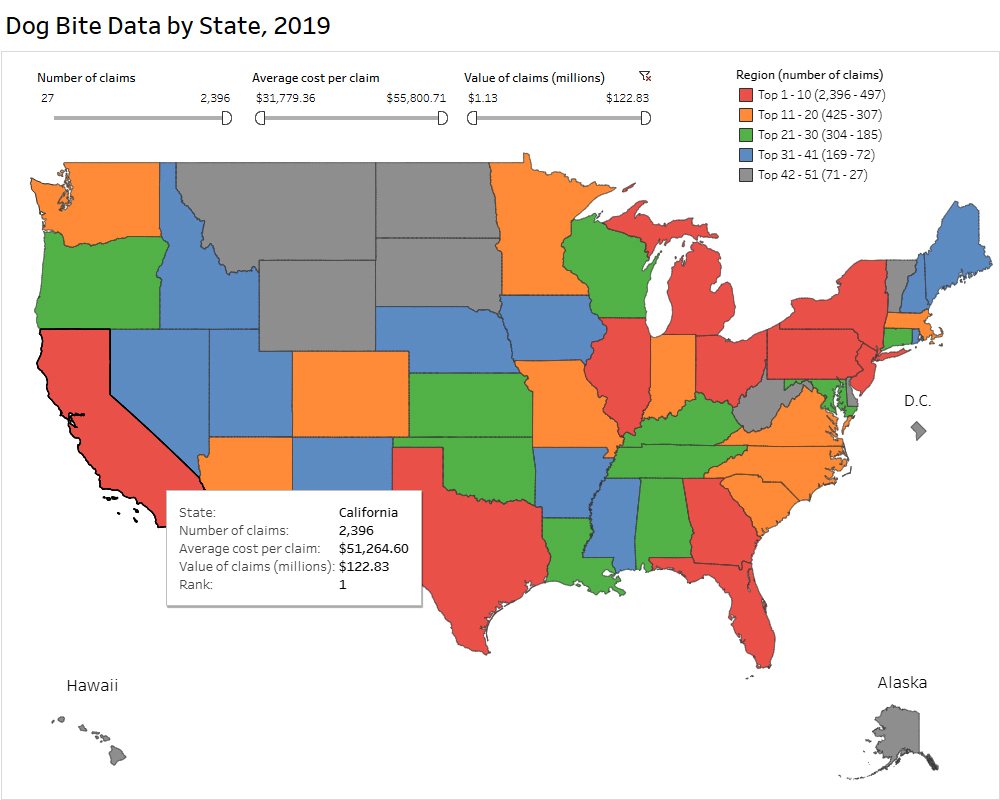 It also does not matter if the dog's owner took steps to prevent a dog bite. If the dog bites someone, the owner is strictly liable for damages unless the person was trespassing on private property at the time of the attack.
This is the only exception. This means that if someone's dog bit you in California, odds are that person will have to pay for your medical bills and other damages.
Section 3342 applies specifically to dog bites, not other incidents such as a dog knocking someone down. In some states, the "dog bite" statute also covers these types of dog-related injuries. If a dog injured you in a way other than biting you, however, you could bring a claim against the owner on the basis of negligence.
In this type of case, the injured party would have to prove that the dog's owner was careless and did not use reasonable care to prevent the injury. For example, if a dog was loose in a yard and jumped on the mailman, knocking him down and breaking his hip. The mailman could assert that the dog's owner reasonably should have foreseen the risk of this happening, and taken steps such as a fence or a leash to prevent the injury.
3342.(a) The owner of any dog is liable for the damages suffered by any person who is bitten by the dog while in a public place or lawfully in a private place, including the property of the owner of the dog, regardless of the former viciousness of the dog or the owner's knowledge of such viciousness. A person is lawfully upon the private property of such owner within the meaning of this section when he is on such property in the performance of any duty imposed upon him by the laws of this state or by the laws or postal regulations of the United States, or when he is on such property upon the invitation, express or implied, of the owner.
| | |
| --- | --- |
| As featured On | |
You Need Experienced Attorneys Who Will Fight For You!
What if A Support Dog Bites Me In The State of California?
Emotional support animals are not obligated to have the equivalent level of training as service animals, therefore people can get hurt when a dog or animal becomes aggressive in public. More than ever, Americans are conscious of and supportive of the problems confronting people with disabilities. There are several laws in place meant to protect people with disabilities from discrimination and to assure that their needs are covered.
One type is service animals, and while those animals used to be a unique sight, more people than ever are using dogs plus other kinds of animals for a wide variety of problems, ranging from physical disabilities to mental health issues. With increased support animals in public areas than ever before seen, the chance that an animal can bite or injure someone increases. It might also be a higher possibility with a relatively new type of service animal, known today as 'emotional support animals.'
Compared to service animals that are professionally trained to do a task to assist a person with a known disability, emotional support animals don't need to have any training at all. Rather, their job is to give 'emotional comfort' to their owners. Because they are allowed in many public places and aren't obligated to have specialized training, the possibilities that an emotional support animal will hurt another person are more significant than of a service animal.
Arash Law supports the rights of people with disabilities that receive help and comfort from animals. Still, if a dog or other support-animal hasn't been appropriately trained and hurts another person, the owner of the animal should be held liable. We have over a decade of unrivaled experience handling all types of injury cases, including dog bite claims resulting in top-dollar settlements.
What to Do After a Dog Bite Injury in California
Dog bites are often violent and hectic events, sometimes with more than one dog attacking the victim. If the victim survives the attack, he or she will likely have puncture wounds, scratches, or crush injuries. If the dog's vaccinations were not up-to-date, the dog bite victim may have to receive a rabies shot or other treatments to avoid infection. Puncture wounds from dog bites can be very painful and take weeks to heal.
The most important thing to do after a dog attack is to seek medical attention. The faster doctors treat these injuries, the better your prognosis may be. Then, contact a skilled dog bite attorney in California, such as Arash Law. We can help you pursue compensation.  Our consultations are always free, and confidential – call us at (888) 488-1391.  We're proud to offer our no-win, no-fee services throughout the state with offices in Los Angeles, Riverside, Orange County, San Francisco, Sacramento, and San Diego just to name a few.
OUR RESULTS
DO THE TALKING