California

Dog Bite Injury Lawyers
PAY NOTHING UPFRONT

OVER $

400

MILLION RECOVERED

ZERO-FEES UNTIL WE WIN
You May Be Entitled To Compensation

Aggressive Dog Bite Injury Accident Lawyers in California
A dog bite can be extremely traumatic for the victim, especially in the event of catastrophic injury or wrongful death. In the history of dog bites, the most severely wounded victims have been children and the elderly. For these vulnerable parties, a dog bite can leave emotional scars or conditions like post-traumatic stress disorder. A bitten child, for example, may develop a fear of dogs or of going outside.
For all injuries, physical and emotional, you or a loved one may have suffered from a dog bite, come to our dog bite injury accident law firm for counsel. We understand the dog bite laws in California and can help you bring a claim against the dog's owner. Call us at (888) 488-1391, anytime – for a 100% free and confidential case analysis.

Emperatriz Ayala
My husband had an accident 2 years ago, a 85 years old man hit him, the Arash law group works very well on my husband case that took 9 month and he won the case and my husband was happy with the results. A year later I got into an accident as well and I'm still waiting in my case is almost resolving and it's 9 months already. This people knows the law and they do their job right to help you out in getting the most for you to fight on your behalf. I strongly recommend the Arash Law firm they do things right in a efficient and professional manner.

Chris Zavala
Had a great experience with all the people at Arash law. Long story short was in a bad car accident. It was overwhelming and the whole process was a lot, but they kept me in the loop. They answered all my questions and gave me great advice. Couldn't be any happier. Would definitely recommend anyone looking for a personal injury lawyer. They'll guide you through the whole process!

Jill Smith
Having Arash Law handle my auto accident was the best decision I could have made. Everyone I interacted with was kind, professional and detail oriented. I am extremely happy with the outcome and would recommend them highly.

Joseph R. Porter
From start to finish, Arash Law firm is there every step of the way with close, constant, personal contact and attention. I never knew a Law firm could actually care so much for me as a person and what I was personally going through as well as the settlement I was going to recieve once my case was finally completed. Thank you to everyone at Arash Law for your ongoing support and communication. You are the ONLY firm I will ever recommend to someone who is need of a great attorny.

Monica Parra
I had an excellent experience with Arash Law. I will definitely recommend to my family and friends. I interviewed a few firms before deciding to work with Arash Law. What made my experience excellent was (i.e. head attorney being accessible to talk to and he answered all my questions and concerns, sensitive and thorough personel who completed in home intake & follow up process, being connected immediately to quality Physicians who addressed my injuries and recovery process, clear contract-read throughly to ensure its something you can commit to). Being in a car accident is a traumatic experience and I had a sense of peace knowing Arash Firm was walking with me throughout the whole process. Thank you Arash Firm for all your hard work and help. I am so grateful and appreciative for you all! 🙏 With Gratitude, Monica Parra
Every state follows its own statutes when someone's dog bites another person. California law Section 3342 outlines the legal processes in a dog bite case. It states that the owner of a dog is liable for damages a person suffers due to a bite from the dog in a public place or a private place that the person was lawfully within.
This is the case regardless of the owner's knowledge of the dog's violent tendencies. The "owner" can be anyone in charge of controlling the dog at the time of the attack. There is an exception in which the bitten person could not file a claim – such as when the dog was performing police or military work at the time of the bite.
California's dog bite law is a strict liability statute. That means the courts will hold the dog's owner strictly liable for the actions of his/her dog. A dog owner cannot use the defense that he or she had no prior knowledge of the dog's viciousness, as this is irrelevant to the law.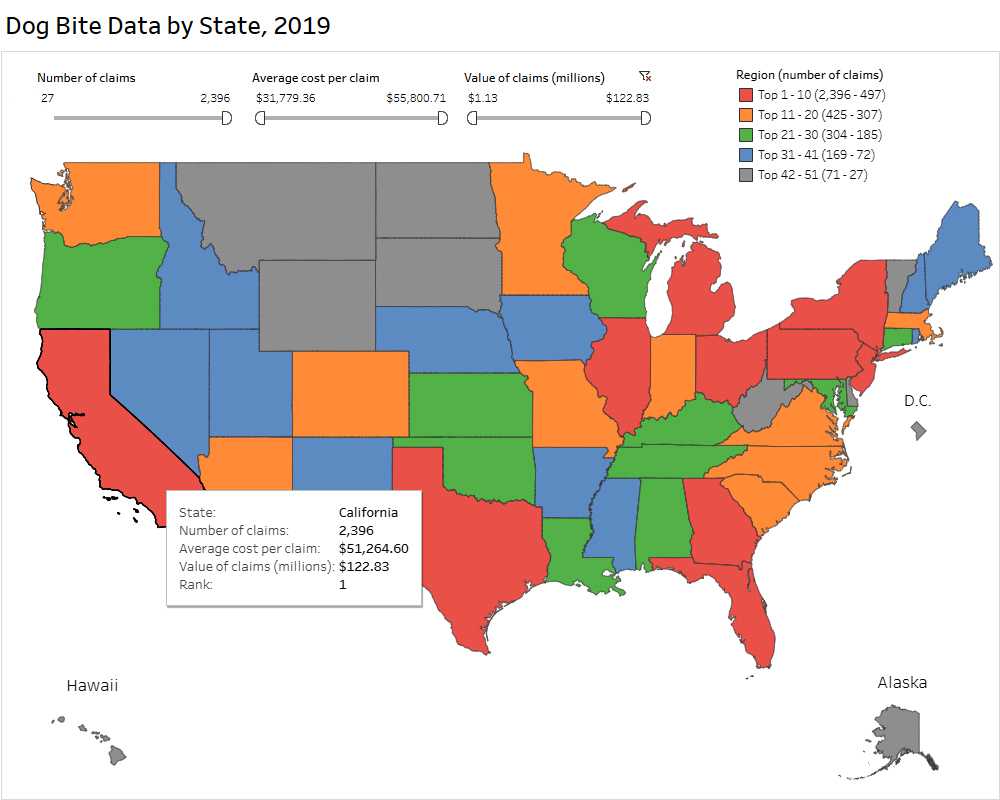 It also does not matter if the dog's owner took steps to prevent a dog bite. If the dog bites someone, the owner is strictly liable for damages unless the person was trespassing on private property at the time of the attack.
This is the only exception. This means that if someone's dog bit you in California, odds are that person will have to pay for your medical bills and other damages.
Section 3342 applies specifically to dog bites, not other incidents such as a dog knocking someone down. In some states, the "dog bite" statute also covers these types of dog-related injuries. If a dog injured you in a way other than biting you, however, you could bring a claim against the owner on the basis of negligence.
In this type of case, the injured party would have to prove that the dog's owner was careless and did not use reasonable care to prevent the injury. For example, if a dog was loose in a yard and jumped on the mailman, knocking him down and breaking his hip. The mailman could assert that the dog's owner reasonably should have foreseen the risk of this happening, and taken steps such as a fence or a leash to prevent the injury.
largest animal attack settlement in 2020 for California; client suffered Traumatic Brain Injury.
– 
Judd Ross Allen
1
What is the Average Settlement for Dog Bite Cases?
While the appropriate settlement for dog bite cases varies depending on the severity of the attack, the average settlement in 2007 according to the Insurance Information Institute was around $24,500.
This represents an increase from previous years and indicates that the appropriate settlements are on the rise, in part because of rising medical costs. Damages for dog bite cases include monetary compensation for medical bills, lost wages, pain, and suffering, and emotional distress.
If a dog has injured you, the severity of your injuries will affect your settlement as well. For example, in one case where a Santa Rosa woman lost her nose to the bite of a bulldog while she was walking her children to school, the woman and her family were awarded a combined $1 million settlement.
Permanent disfigurement, scarring, and broken bones can all add to the amount of damages you are awarded. It is also important to retain an experienced dog bite lawyer to make sure your rights are protected to the fullest extent of the law.
What if A Support Dog Bites Me In The State of California?
Emotional support animals are not obligated to have the equivalent level of training as service animals, therefore people can get hurt when a dog or animal becomes aggressive in public. More than ever, Americans are conscious of and supportive of the problems confronting people with disabilities. There are several laws in place meant to protect people with disabilities from discrimination and to assure that their needs are covered.
One type is service animals, and while those animals used to be a unique sight, more people than ever are using dogs plus other kinds of animals for a wide variety of problems, ranging from physical disabilities to mental health issues. With increased support animals in public areas than ever before seen, the chance that an animal can bite or injure someone increases. It might also be a higher possibility with a relatively new type of service animal, known today as 'emotional support animals.'
Compared to service animals that are professionally trained to do a task to assist a person with a known disability, emotional support animals don't need to have any training at all. Rather, their job is to give 'emotional comfort' to their owners. Because they are allowed in many public places and aren't obligated to have specialized training, the possibilities that an emotional support animal will hurt another person are more significant than of a service animal.
Arash Khorsandi and his skilled team at Arash Law support the rights of people with disabilities that receive help and comfort from animals. Still, if a dog or other support-animal hasn't been appropriately trained and hurts another person, the owner of the animal should be held liable. We have over a decade of unrivaled experience handling all types of injury cases, including dog bite claims resulting in top-dollar settlements.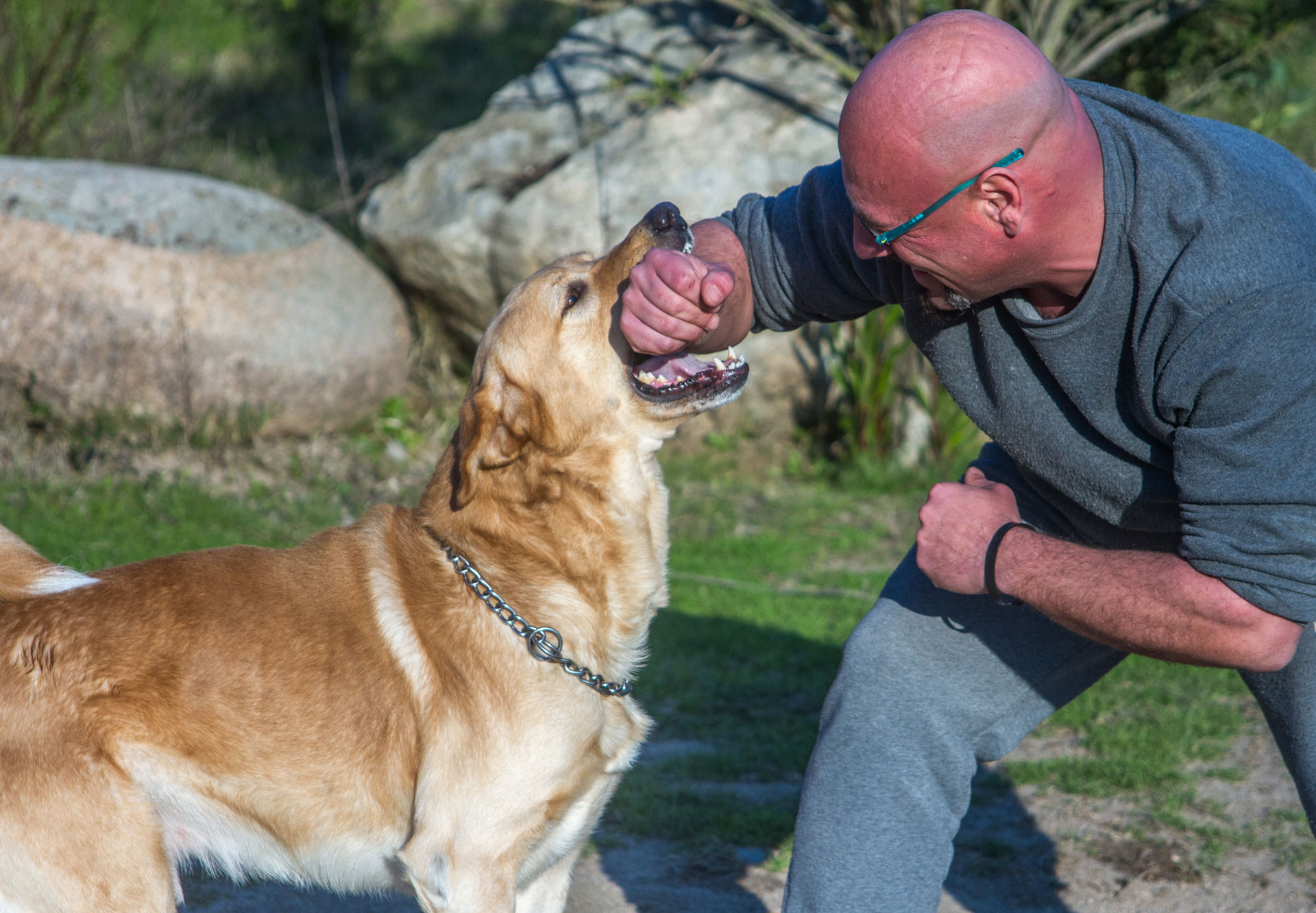 What to Do After a Dog Bite Injury in California?
Dog bites are often violent and hectic events, sometimes with more than one dog attacking the victim. If the victim survives the attack, he or she will likely have puncture wounds, scratches, or crush injuries. If the dog's vaccinations were not up-to-date, the dog bite victim may have to receive a rabies shot or other treatments to avoid infection. Puncture wounds from dog bites can be very painful and take weeks to heal.
The most important thing to do after a dog attack is to seek medical attention. The faster doctors treat these injuries, the better your prognosis may be. Then, contact a skilled dog bite attorney in California, from our law firm. We can help you pursue compensation.  Our consultations are always free, and confidential – call us at (888) 488-1391.  We're proud to offer our no-win, no-fee services throughout the state with offices in Los Angeles, Riverside, Orange County, San Francisco, Sacramento, and San Diego just to name a few.