Our San Jose Injury Law Firm

DOESN'T JUST WIN,


WE WIN BIG!
You May Be Entitled to Compensation

Searching for the

Best Accident Lawyers in San Jose Doesn't Have to Consume All of

Your Time or Resources.
You Won't Find a Better Injury Law Firm in San Jose Than Ours!
99 South Almaden Boulevard #600
San Jose, CA 95113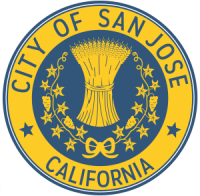 Getting into a traffic collision can emotionally traumatize victims and financially disable them. When a collision results in injuries or major property damage, you may face a mountain of expenses, including but not limited to your medical bills and car repairs. You may also find it more difficult to pay your bills if you cannot return to work because of your injuries.
Even though the at-fault driver's insurance should cover your accident-related expenses, you may be surprised to find that the insurance company is hesitant to pay you what you deserve. Are you facing a similar dilemma following a traffic accident? Luckily, our San Jose accident lawyers can guarantee that you will obtain fair compensation for your losses.
Our team of attorneys at Arash Law led by Arash Khorsandi, Esq. are ready to take on the insurance company on your behalf and fight for the benefits you deserve. Car accident victims in San Jose and the neighboring areas can rely on our decades of experience in the legal arena. If you or a loved one has been seriously injured or killed in a car accident, please get in touch with our San Jose car accident lawyers for a free consultation.
Please call to schedule a Free, in-person Case Review or Case Consultation at your home, office, or bedside at any medical facility in California. For immediate assistance, call our toll-free 24-hour lawyer helpline at (888) 488-1391 any day of the year.
Mild Traumatic Brain Injury
December 2016: $22M+ verdict in a mild traumatic brain injury case. The entire details of the case can be found in the public record filings by the defendant entity that sued its defense.
– 
BRIAN BEECHER
Our San Jose Injury Law Firm Believes That Winning Is the Only Thing That Matters.
IF YES, You may be able to recover financial compensation. TELL US MORE: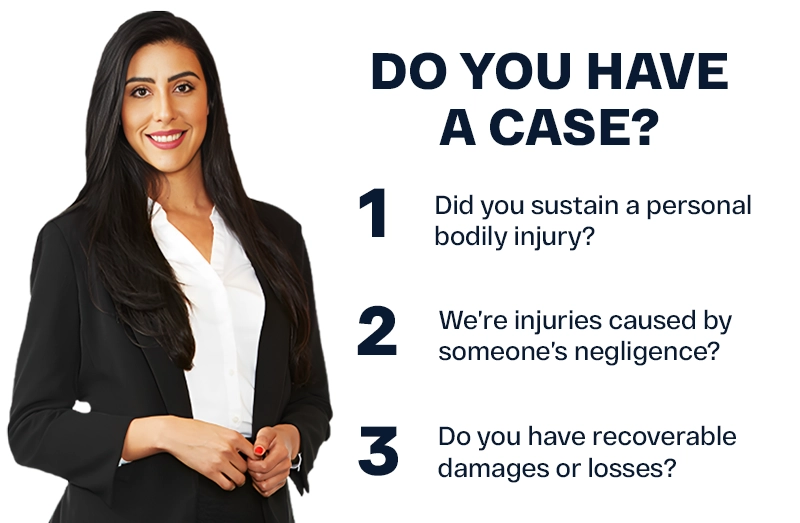 IF YES

, You may be able to recover financial compensation.

TELL US MORE:
San Jose Is One of the Biggest Cities in California
San Jose is the most populous and largest city in Northern California regarding population and land area. After Los Angeles and San Diego, the city's estimated 2020 population is 1,013,240. It is the tenth most populated in the United States. San Jose is classified into the following areas: Central San Jose (focused on Downtown San Jose), North and East, and South San Jose.
Unincorporated villages or distinct municipalities that the city had later absorbed make up a large portion of San Jose's districts and neighborhoods. San Jose has a population of 945,942, according to the 2010 United States Census. As many as 5,256.2 persons per square mile (2,029.4 per square kilometer) were present.
San Jose is Also One of the Most Congested Cities in the World
Traffic Congestion and Motor Vehicle Collisions (MVC) in San Jose. San Jose is the 65th most congested city in the world, according to the 2017 TomTom Traffic Index. Some of the worst roadways in California are in the Bay Area, including State Route 101, I-680, and I-280 and back roads. According to the most recent data from the San Jose Police Department, road fatalities increased steadily from 2010 to 2015, reaching a record high of 60 deaths in 2015.
Nearly every day, we read about new fatalities involving distracted driving, rush hour collisions, and other types of traffic mishaps. On any given day, everybody who drives in San Jose is at risk of being involved in a major or fatal car accident. Knowing who to contact in the event of an accident can significantly impact your chances of a full recovery.
An official statement from the San Jose Department of Transportation stated that pedestrian mortality rates had risen despite the city's adoption of a Vision Zero program, which aims to eliminate all fatalities.
Most Dangerous Intersection in San Jose
Based on a new analysis of traffic collision data that was focused on intersection-related collisions, here are the ten most dangerous intersections in San Jose:
McLaughlin Avenue / Story Road
Almaden Expressway / Blossom Hill Road
Capitol Expressway / Ocala Avenue
Blossom Hill Road / Winfield Boulevard
Quimby Road / Tully Road
Highway 101 / Tully Road
Blossom Hill Road / Monterey Road
Capitol Expressway / Senter Road
Senter Road / Tully Road
Capitol Expressway / Story Road
Types of Cases We Handle in San Jose
In the United States, car accidents are a leading cause of death and injury, which is no different in San Jose. For the first time in two decades, the number of people killed in car accidents in New York City reached a two-decade high in 2015. Violent crime is the second greatest cause of mortality in the city, although traffic fatalities outnumber them by two to one.
How Our Acclaimed Car Accident Lawyers Can Help
Serious car accidents necessitate the involvement of an attorney. You may feel helpless and confused in the days and weeks following a car accident. Dr.'s visits, lost work, and back-and-forth on the phone with insurance providers can all add to your misery. Your bills are piling up, and you may be wondering how you'll pay them all.
It's also possible that you're wondering when (or if) things will return to normal. Insurance companies and third parties are in the business of paying as little as possible for claims. Our job is to help accident victims collect the compensation they are entitled to. Due to their extensive experience, our San Jose car accident lawyers are specially qualified to handle situations involving automobile accidents.
Our law company is well-versed in insurance law and is familiar with all applicable filing dates. If litigation is necessary, our firm will take your matter to a local or higher court, as appropriate. We will do all in our power to ensure that you receive a fair settlement for your injuries. As strong negotiators who take on insurance companies and hold other parties accountable, our San Jose firm's car accident attorneys are here to assist those injured in vehicle accidents. Insurers are more likely to treat your case seriously if our law firm is engaged.
Pedestrian fatalities in San Jose have increased alarmingly over the past few years. To avoid tripping over traffic signals or other control devices, pedestrians often choose to jaywalk or cross at an uncontrolled crossroads. According to the California Office of Traffic Safety, a total of 856 pedestrians were killed and wounded in traffic incidents in San Francisco last year.
You may be entitled to compensation if a driver fails to operate a vehicle safely. If the driver's negligence caused your injuries or the loss of a loved one, you might be eligible to sue for compensation. It is the job of a San Jose pedestrian accident attorney to gather evidence in support of your claim and obtain financial compensation for your injuries and other losses.
The consequences of a motorcycle accident might be life-threatening. The biker's lack of protection is to blame for this. There are seatbelts and airbags for automobile drivers because they are in automobiles. The only protection that a motorcycle rider has is their helmet and whatever additional gear they may have.
On the other hand, motorcycle riders are 27 percent more likely to die in a traffic collision than passengers in enclosed cars. If you were recently in a motorcycle crash that resulted in injury, you don't have to handle your claim on your own. You can hire a lawyer to help you. Allow a San Jose car accident lawyer to handle your claim while you focus on recovering from your injuries.
We can conduct a thorough investigation into the accident, acquire proof of fault, prepare a claim, and deal with the insurance company on behalf of the client. According to the California Office of Traffic Safety statistics, approximately 406 individuals were killed or wounded in San Francisco motorcycle accidents in 2019.
The majority of us would have no idea where to turn if an injury happened to us at any given time or place. Not all accidents are the driver's fault; another party's carelessness causes many. Be careful not to make the error of presuming you aren't entitled to compensation because of your injury. A virtual consultation with a personal injury attorney will assist you in sorting out the complexities of any situation you may be in.
Serious accidents frequently result in the following injuries:
Back injuries
Spinal cord injuries
Burn injuries
Broken or fractured bones
Sprains
Deep bruising
Cuts/lacerations
Dog bites
Traumatic Brain Injuries (TBIs)
Neck injuries
It's easy to become overwhelmed when you've been hurt and have to deal with the legal process. For you to focus on recovery, we want to take away the burden of dealing with the legal aspects of your claim. California is known as a "fault" state when it comes to insurance, which implies that you can sue an at-fault driver for damages. There are a few sorts of damages that vehicle accident victims in California can pursue, including:
Special or Economic Damages:  Damages incurred in a car accident can be quantifiably compensated by these. In addition to medical expenses and rehabilitation expenditures, these include missed wages, diminished earning ability, and other related costs. In addition to medical expenses and rehabilitation expenditures, these include missed wages, diminished earning ability, and other related costs.
Emotional Damages: An automobile accident's intangible consequences include things like diminished quality of life, discomfort, and mental anguish. For loss of partnership or consortium, they also compensate for wrongful death claims.
Personal Injury Compensation
Getting compensation for medical costs and long-term care is only the beginning of your recovery after an accident has left you with a personal injury. Many people cannot work because they cannot leave the house and rest while they heal. If you cannot work because of an injury, you may be able to receive compensation for your missed wages. If you can show your case to a court or jury, you may be able to get money to pay for any repairs you need.
Don't put off getting medical attention in San Jose or anywhere in California. When an injury is delayed, it raises several problems, such as whether or not you were harmed and when it happened. Keep a diary of your everyday feelings and the names and addresses of all the doctors you visit.
Arash is a great person and a great lawyer.
He keeps you up to date and takes the time to answer all and any questions you can have for him, no matter how long it takes, which I love...
Thanks for all the help Mr. Khorsandi!
I really appreciate your ability to explain things and help me understand the complex world of Law...
It was the best decision I could have made to call you guys first.
Thank you to the best lawyers of Arash Law for being so professional, kind, helpful and honest with me...
The Statutory Time Limit for a San Jose Injury Lawyer to File a Claim
In California, personal injury lawsuits must be filed within a certain time after the damage occurred. An injured person has a time restriction within which to bring a claim. The time limit for most sorts of claims is two years from the date of the injury. This can be extended or shortened, of course, depending on certain exceptions and situations.
A claim against a government agency, for example, must be made within six months of the date of the incident. The two-year rule can be extended under certain situations, although uncommon.
Why You Need a Personal Injury Attorney San Jose Residents Trust
For the best chance of getting the maximum settlement, it's advisable to hire an attorney and work with the insurance companies instead of trying to handle things on your own. If you've been injured in an accident in San Jose, you'll have a personal injury lawyer there to help you. Attorneys can help you receive fair compensation from both the insurance companies and those liable for your accident as well. if you aren't satisfied with the settlement, your lawyer will take the case to court and fight for your rights.
We serve all of California, with offices in Alameda, Bakersfield, Berkeley, Contra Costa, Fresno, Irvine, Kern County, Long Beach, Los Angeles, Marin County, Merced, Modesto, Monterey, Newport Beach, Oakland, Orange County, Pasadena, Placer, Riverside, Sacramento, San Bernardino, San Diego, San Francisco, San Joaquin, San Luis Obispo, San Mateo, Santa Barbara, Santa Clara, Santa Cruz, Sherman Oaks, Solano, Sonoma, Stanislaus, Stockton, Tulare, Ventura, and West Hollywood.
We've represented clients in numerous types of accidents, with injuries ranging from emotional harm to catastrophic injuries. We can also assist in settlement negotiations with major insurance companies. As a result, our firm makes it a priority to get to know each of our clients personally so that we can provide personalized service. As soon as you contact us, you'll be treated as an individual and not just another case. If you've been wounded in an accident and want the greatest legal representation, don't waste any more time and contact our firm right away.
The San Jose accident lawyers from Arash Law headed by Arash Khorsandi, Esq. have decades of experience, and they know how to stop insurance company tactics that reduce compensation to injury victims. Call (888) 488-1391 or contact us online to schedule your free consultation.
Get The Latest News from

The Best California Accident Law Firm Today