San Jose

Uber Accident Lawyers
with over $500 Million Recovered in Compensation for Injury Clients.
You May Be Entitled to Compensation

Powerful San Jose Uber Accident Lawyers Determined to

Bring Justice Within Your Reach
When you're using a rideshare service like Uber, your first expectation is to arrive at your destination in one piece. Unfortunately, accidents can happen when you're least expecting them. If you are suffering injuries from a rideshare accident, immediately reach out to one of our San Jose Uber accident lawyers for help. Call
Arash Law
at (888) 488-1391 for a free, no-commitment case evaluation.
In various locations across the United States, many individuals use Uber and other ridesharing services to conveniently travel to and from different places. The greater San Jose area in California is a popular location for these services because many residents rely on basic rides to reach various parts of the city.
The unfortunate truth about ridesharing companies like Uber, many of their drivers are not professionally trained meaning they often lack the necessary knowledge and experience to drive appropriately in all situations. Unlike commercial truck drivers or formal taxi drivers, Uber and other rideshare drivers are usually individuals simply looking for a way to supplement their income.
When you find yourself in an Uber accident, and you want to know the steps to secure justice for your injuries, know that help is a phone call away. Arash Khorsandi, Esq. and his award-winning team of Uber accident lawyers in San Jose will dedicate their knowledge, time, and effort to get you compensation for your pain and suffering.
Understanding The Risks and Your Rights in Uber-Related Accidents
Some Uber drivers will work long hours, which will increase the risk of people operating while suffering from driver fatigue. The fact is that the rideshare industry does not face the same kinds of regulations that apply to commercial vehicles. Unfortunately, many innocent people, whether they are occupants of other motor vehicles or pedestrians and bicyclists, can be placed at risk of serious accidents caused by Uber drivers.
If you have suffered severe injuries or your loved one was killed in an Uber accident in the San Jose area, you will want to be sure you retain legal counsel as soon as possible to help recover all of the financial compensation you may be entitled to. Our San Jose Uber accident lawyers at Arash Law, founded by famous attorney Arash Khorsandi, Esq., helped scores of people all over California handle these kinds of cases, and we have the knowledge and experience that will ensure you can hold a rideshare company completely accountable.
Uber Technologies, Inc., is based in San Francisco, and it will do whatever it can to minimize whatever it is going to have to pay accident victims, so people should be aware that they will be in for a highly uphill fight when they are attempting to settle these kinds of cases on their own. The big catch to many Uber accidents is that drivers are typically classified as independent contractors, so Uber itself can avoid liability. It will often be an Uber driver's own personal automobile insurance policy that becomes the main basis for any recovery. However, San Jose Uber accident lawyers will know how to hold Uber liable for certain types of crashes.
A farm worker, suffered multiple broken bones and other orthopedic injuries resulting from an auto accident where the defendant driver attempted to make a left turn in front of our client in heavy fog.
– 
ARASH KHORSANDI
Can Uber Be Financially Liable for Accidents Caused by Its Drivers?
When any car accident involving an Uber vehicle results in a police report, Uber or its insurance company will usually evaluate an injury claim and demand letter. In most cases, Uber or its insurance company is going to focus on who was at fault for causing a collision and will actively try to minimize the role of the company's driver.
In California, any negligent driver who causes a car accident can become financially liable to all parties harmed in a crash. Our San Jose Uber accident lawyers have seen to it, in their combined decades of experience, that these negligent individuals face justice for the pain and suffering they've caused.
Negligence is defined as the failure to take proper care in performing certain actions. As it relates to a car accident, negligence typically involves four elements:
Duty of care – A driver owed a duty of care to all other people, meaning they were required to operate their motor vehicle in a manner that does not harm other people.
Breach of duty – A driver breached their duty of care by taking actions that endangered others, such as driving while distracted or while under the influence of drugs or alcohol.
Causation – The breach of duty caused the car accident, and a person would not have been harmed had the driver not taken the actions causing the crash.
Damages – The victim suffered both economic and non-economic damages because of the accident.
The truth about many Uber accidents is that people can suffer a wide range of injuries that can involve very lengthy periods of recovery. This aspect can mean considerable financial harm for many victims, and people in these cases can recover several different kinds of economic and non-economic damages, such as:
All past, present, and future medical bills, prescription medications, and costs of rehabilitation
Lost income for time away from work, as well as any future lost income
Pain and suffering
Emotional distress
Disfigurement
Loss of the enjoyment of life
Loss of consortium
Motor vehicle damage or loss of personal property
When an Uber driver is clearly at fault for causing a car accident, it may be possible that Uber itself will accept liability and be quick to extend a settlement offer. Every victim should question the validity of any settlement offer they receive because chances are very good that the initial settlement offer is a very lowball amount that is nowhere near to what a person is actually entitled to.
It is also very possible that Uber will deny liability and claim that another driver bears responsibility for causing a crash. In these kinds of situations, a settlement may be more difficult to achieve, and a person might have to file a lawsuit in court to recover any damages.
Car insurance for Uber accidents can be another tricky area for people to navigate because while Uber itself does offer a certain degree of supplemental insurance in addition to the driver's own personal insurance policy, the situations in which this insurance will apply are very limited. It is again important for people to be working with experienced San Jose Uber accident attorneys who can determine when Uber itself can be liable for a wreck.
The bottom line will remain that certain circumstances can make Uber liable for damages as well as the Uber driver. These situations basically apply to all other rideshare companies as well, so people will always benefit from working with a personal injury lawyer who has a much better understanding of the most effective ways to approach these situations.
Keep in mind that settlement negotiations usually take some time and a certain degree of back and forth, as a rideshare company will often extend an offer, and then a person will make a counteroffer. This exchange can continue for several months or possibly even years before an acceptable amount can be arrived at. There is little doubt that many car accident cases, not just Uber crashes, result in settlements because lawyers for both sides want to avoid the high costs that accompany taking cases to trial. When the unfortunate happens, having legal representation will help you ensure you are getting the most favorable possible settlement to your case.
800+ Real Client Reviews Verified by Google
Being Injured as an Uber Passenger
Uber accidents typically require the parties involved to comply with the same California state laws as other traffic collisions. Under California Vehicle Code § 20001, a driver involved in an accident resulting in injury to any person or the death of any person must immediately stop their vehicle at the scene of the accident and fulfill the requirements of California Vehicle Code § 20003 and California Vehicle Code § 20004.
As the California Department of Insurance notes, people should immediately call 911 and try to get in touch with the local police department for the jurisdiction in which an accident occurs. It will be important for a person to be sure to seek medical attention as soon as possible after a crash, even when they do not think they suffered any injuries, because every person will want to get an expert medical care provider's assessment of their physical condition and also ensure there are not any injuries that might involve delayed symptoms.
Other steps people should be sure to take include:
Obtaining a driver's contact information, insurance information, license plate number, vehicle make and model, and all other relevant information that can be useful.
Talking to any witnesses and also getting their contact information, but never discussing fault with them or other drivers. People need to be aware that the risk of speaking too openly about a crash is that somebody might say something that implicates them later on.
Calling the local police department or going to the nearest police station to file a report when police officers do not respond to the traffic crash scene.
Filing a claim with your own insurance company so it can investigate and determine liability. You can cooperate with your own insurance company representatives, but you should not speak about fault without first consulting an attorney.
Finding trustworthy San Jose rideshare accident lawyers who can guide you through the entire claims process and handle all communications with insurance companies on your behalf. Arash Law has handled many rideshare accident claims and knows how to help people recover all of the compensation they are entitled to in these cases.
Liability for an Uber accident can often be complex, and both Uber and insurance companies for any drivers involved will always be seeking ways to minimize their potential losses. It is possible that an Uber driver can be at fault for an accident, but it is also possible that another driver bears responsibility for causing a crash.
When Uber drivers are en route to pick up passengers or have passengers in their vehicles, Uber offers up to $1 million in third-party liability insurance. The company also offers uninsured and underinsured motorist bodily injury or first-party injury insurance in certain cases.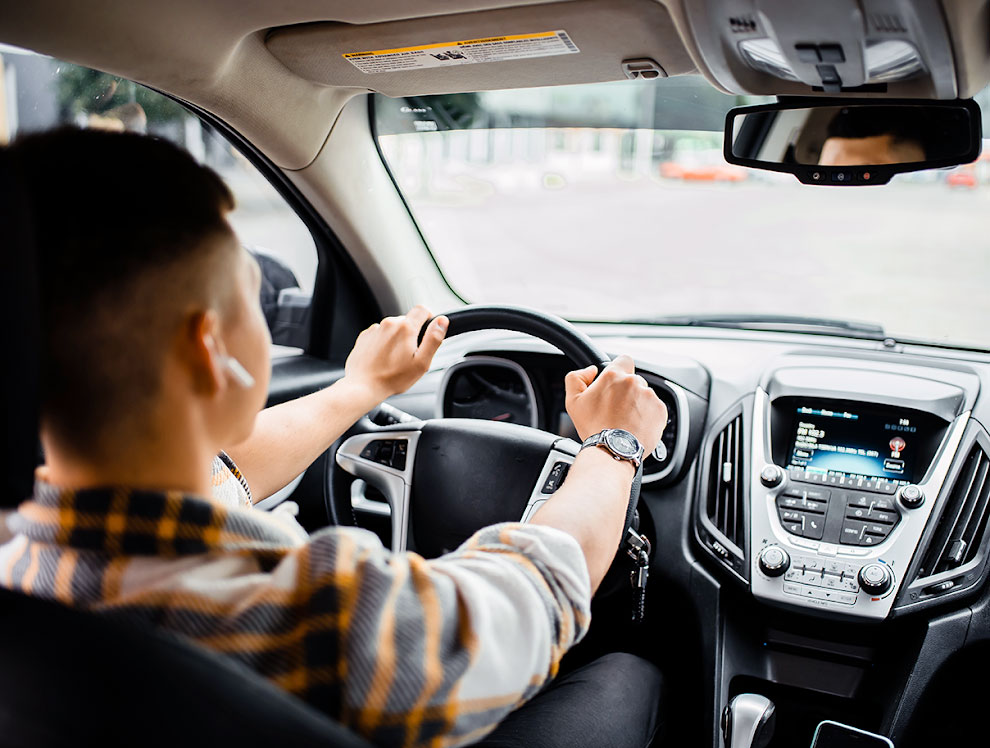 People Struck by Uber Drivers
When people involved in Uber accidents were not other drivers or occupants of other motor vehicles, such as pedestrians or bicyclists, they can still have valid injury claims against the Uber driver and possibly the company itself. In most cases, a victim will be filing an injury claim with the negligent driver's personal insurance company.
Uber itself is only responsible when a driver is actually logged into the Uber app and working for the company. The Uber insurance policy generally breaks down as follows:
If an Uber driver is not logged into the Uber app or is offline, the only insurance available will be the personal insurance the driver has on their vehicle. Such an instance is essentially the same as being struck by any person who does not drive for Uber. A driver should have the minimum liability insurance required by California state law, which is $15,000 for injury or death to one person, $30,000 for injury or death to more than one person, and $5,000 for damage to property.
If an Uber driver was available to work or waiting for a ride request, then the driver will have $50,000 bodily injury per person coverage up to $100,000 in bodily injury per accident and $25,000 for property damage per accident. Uber also offers $200,000 in excess liability coverage.
If an Uber driver was en route to pick up passengers or was actively involved in a trip with passengers, Uber will offer up to $1 million in third-party liability coverage. There is also uninsured or underinsured motorist bodily injury or first-party injury insurance, as well as contingent comprehensive and collision coverage.
Uber Drivers Struck by Other Motorists
In these situations, Uber drivers will need to file claims with a negligent driver's insurance company. The same insurance coverages outlined above will again apply for an Uber driver's benefit.
Common Causes of Uber Crashes
Uber accidents frequently result from the same kinds of causes that lead to most other motor vehicle collisions. It can be difficult for many people to prove that an Uber driver was negligent in causing a wreck, so a person will want to be sure they are working with a San Jose Uber accident lawyer.
Common causes of Uber accidents in California often include:
Distracted driving – There is little doubt that most Uber drivers are going to be relying heavily on their cell phones or other mobile devices to stay abreast of new ride requests and manage their affairs. The result is that many Uber accidents stem from drivers being distracted by these devices, although it is not impossible for Uber drivers to also cause crashes because of other kinds of distractions, such as dealing with unruly passengers while driving.
Driving under the influence (DUI) – While California has a well-established blood alcohol concentration (BAC) limit of 0.08 percent or higher for people over 21 years of age when it comes to driving, the limit is only 0.01 percent or higher if a person is under 21 years of age or any age when a person is on DUI probation, and the limit is only 0.04 percent or higher if a person drives a vehicle that requires a commercial driver's license or is driving a passenger for hire.
Driver fatigue – Many rideshare drivers may work for multiple rideshare companies, and they thus work very long hours so they can be on the road as much as possible. The problem with this approach is that many drivers do not get the adequate rest necessary to ensure they are capable of driving. Some drivers may doze off or completely fall asleep behind the wheel and cause devastating accidents.
Driver errors – Some Uber drivers may be unfamiliar with certain areas or ignore certain traffic laws. Violations of local traffic laws and disregarding certain traffic signs or signals can be very common causes of multiple wrecks.
Speeding – All Uber drivers have a goal of picking up and then delivering their passengers to destinations as quickly as possible. While all drivers are expected to comply with local speed limits, there may be drivers who are operating in excess of the posted limits. Speeding is customarily a contributing factor in a great majority of car accidents in California.
Poor vehicle maintenance – It is usually the responsibility of an Uber driver to ensure that the motor vehicle they are operating has been properly maintained and will function without issue. In certain cases, accidents can be the result of brake failure, a tire blowout, or certain other kinds of mechanical issues. In some cases, a driver may claim that they attempted to rectify an issue, and it can be possible that a parts manufacturer will actually be the liable party if a vehicle part ends up being defective.
This was a sad and tragic case in which our client was paralyzed after being struck by a distracted driver. The maximum policy settlement was 5.25 million and we were able to settle for the full amount. In addition, we were able to add additional workers' compensation benefits from our client's employer, as he was working at the time of the incident. The parties agreed to settle our client's workers' compensation claim for $2.5 million.
This was a sad and tragic case in which our client was paralyzed after being struck by a distracted driver. The maximum policy settlement was 5.25 million and we were able to settle for the full amount. In addition, we were able to add additional workers' compensation benefits from our client's employer, as he was working at the time of the incident. The parties agreed to settle our client's workers' compensation claim for $2.5 million.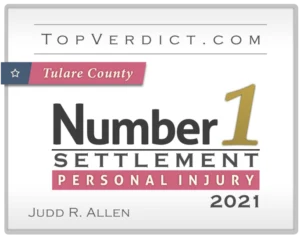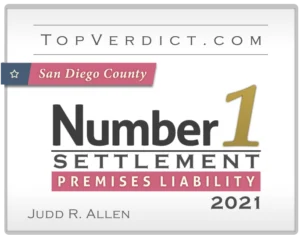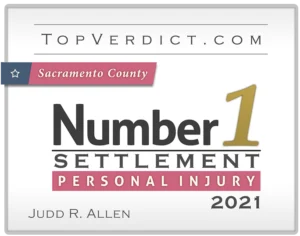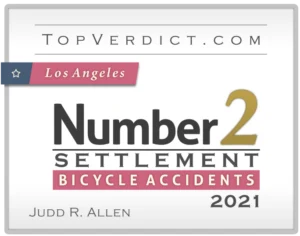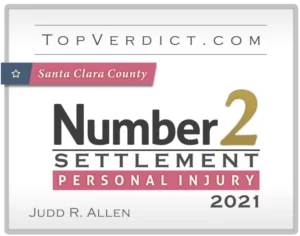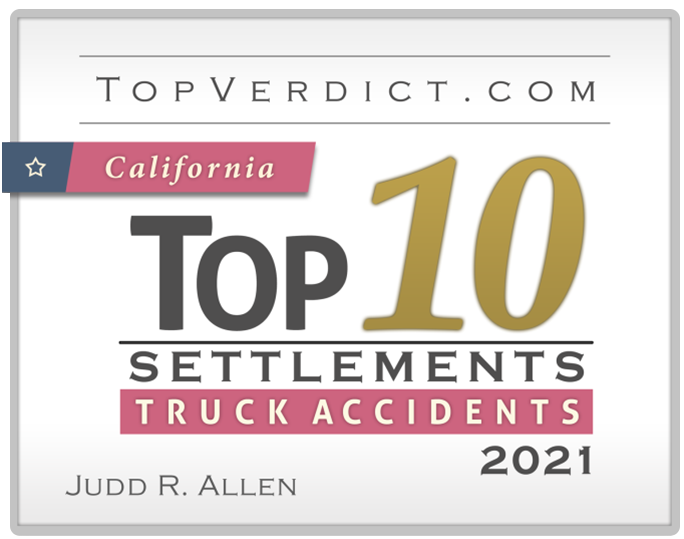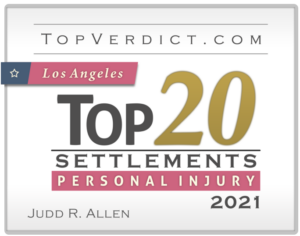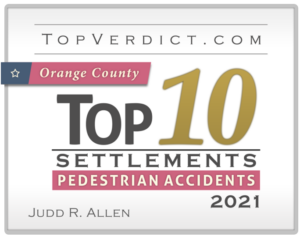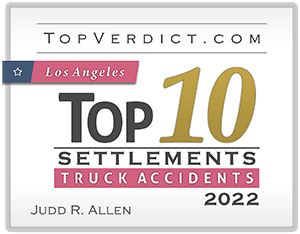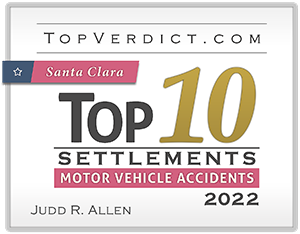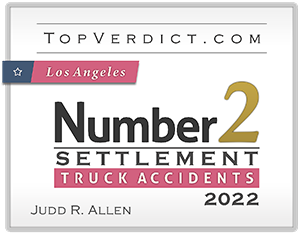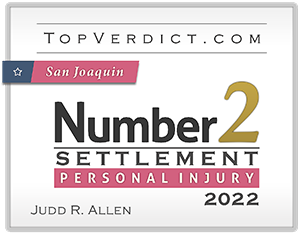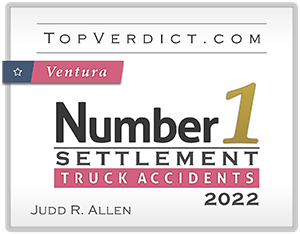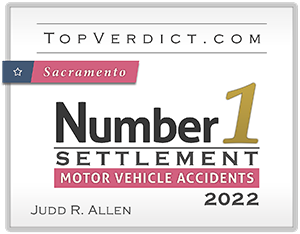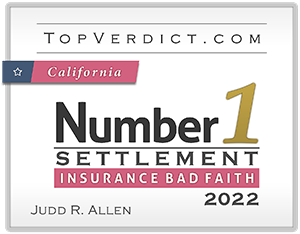 Compensation for Uber Accidents
Following an Uber accident in the greater San Jose area, a person should not have to worry about the details regarding negligence, liability, or insurance coverage. A San Jose Uber accident attorney can handle all of these kinds of issues while a person focuses on their healing and recovery.
If a person files a claim against Uber or an Uber driver, they can recover compensation for such damages as:
Current and future medical care, such as ambulance rides, emergency department visits, hospital stays, surgeries, radiology, diagnostics, physical therapy, extended care, and medications.
Vehicle damage when an Uber driver hits your vehicle.
Lost income for time away from work related to your injury or reduced income when a person cannot make as much money as they were making before an accident.
Non-economic damages like pain and suffering, emotional distress, loss of enjoyment of life, disfigurement, or other damages that might apply to a case.
Knowledgeable Uber accident lawyers in San Jose can independently investigate the details of a car accident to determine the full impact of a car crash so they can place an accurate value on a person's claim and pursue fair and full compensation for the full cost of their injuries.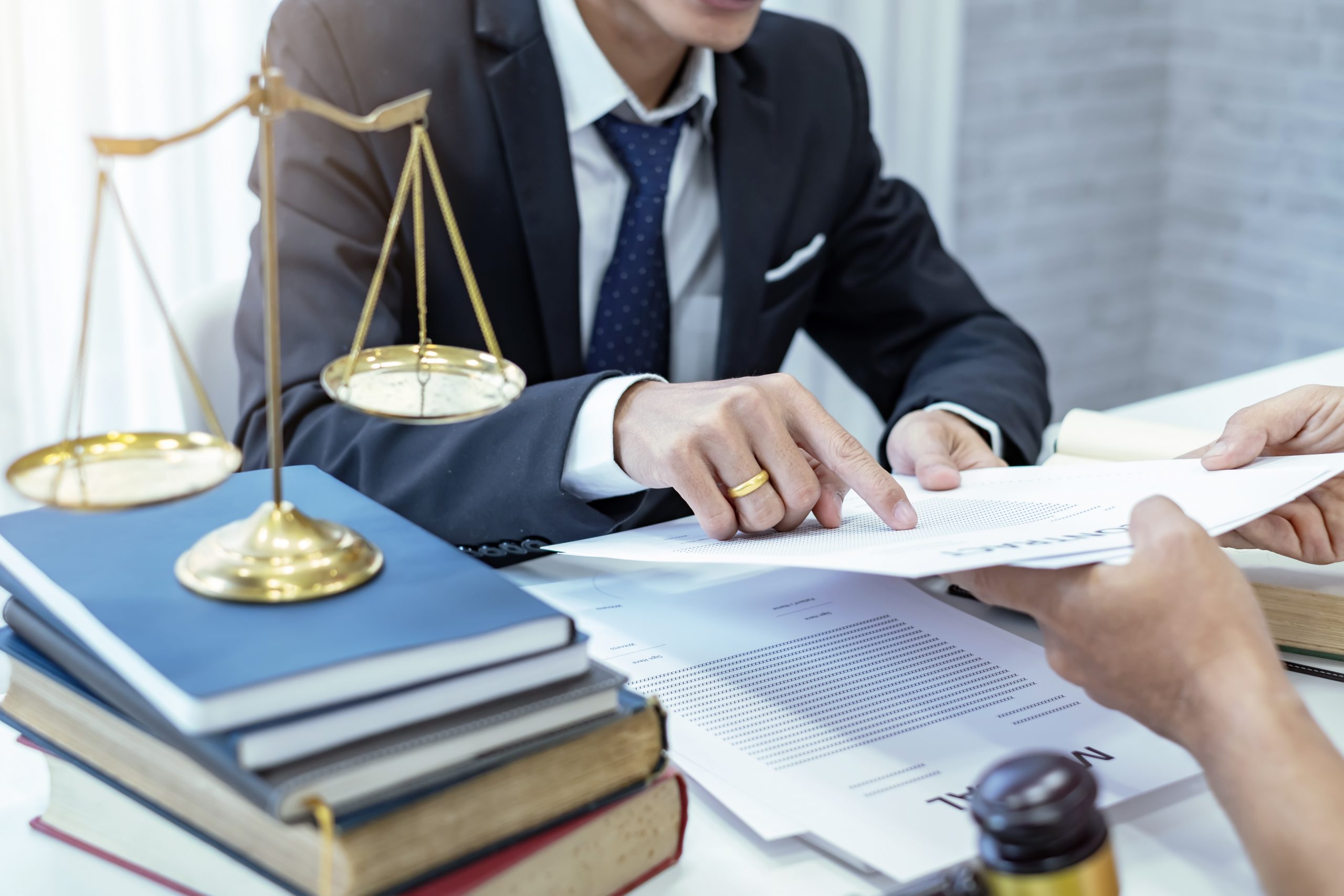 Settlement in a motor vehicle versus pedestrian accident; client, suffered facial and spinal injuries
– 
JUDD ROSS ALLEN
Handling Personal Injury Claims After San Jose Rideshare Crashes
Most rideshare drivers provide services using personally-owned vehicles like sedans and sport utility vehicles (SUVs). Riders will frequently occupy the backseats of such vehicles, which rarely have rear airbags, meaning that Uber passenger injuries will mirror the same ones suffered by rear-seat occupants in other motor vehicle accidents. Examples frequently include the following:
Fractures or broken bones
Concussions
Crush injuries
Closed head injuries
Knee injuries
Leg injuries
Neck injuries
Arm injuries
Internal injuries
Skull fractures
Permanent nerve injuries
Third parties who are struck by negligent Uber drivers, such as other vehicle occupants or pedestrians, frequently suffer from similar injuries. Such individuals will often have similar insurance compensation rights as Uber passengers but will also need assistance proving their entitlement to high-value insurance funds.
Despite the complex legal principles applicable to rideshare accidents, most injury claims settle with Uber's $1 million auto insurance policy. California Business & Professions Code § 7455 establishes that for the benefit of app-based drivers, occupational accident insurance to cover medical expenses and lost income resulting from injuries suffered while an app-based driver is online with a network company's online-enabled application or platform is necessary. The policies must, at a minimum, provide coverage for medical expenses, up to at least $1 million dollars, disability payments equal to 66 percent of the app-based driver's average weekly earnings from all network companies as of the date of an injury, and average weekly earnings or the app-based driver's total earnings from all network companies during the 28 days prior to the covered accident divided by four.
Uber passengers and third parties can only recover damages when:
An accident occurred while an Uber driver was actively providing services, meaning the time between when an Uber driver accepted and completed a rideshare or delivery request.
A qualifying commercial automobile insurance policy did not otherwise cover the Uber vehicle.
An Uber driver proximately caused a person's injuries, such as by violating certain traffic laws, resulting in an accident.
Uber's policy will not apply when a driver is logged into their Uber app and waiting for ride requests when accidents occur. It also will not apply if a driver cancels their service.
The insurance companies backing these policies are certain to conduct their own investigations into these accidents and fight to minimize their losses. People need to remember that insurance companies are usually publicly traded entities that are much more concerned with their bottom lines than they are with taking care of people harmed in accidents.
It is incredibly important for any person with an Uber accident claim to make sure they are working with skilled San Jose Uber accident attorneys who will know how to navigate all of these complexities in an injury case. A lawyer will be in a better position to negotiate a far more favorable settlement than a person trying to do so on their own.
Consult with the Best San Jose Uber Accident Lawyers Today
If you suffered catastrophic injuries or your loved one was killed in a crash involving an Uber vehicle in the greater San Jose area of Santa Clara County, you are going to want to get yourself legal representation without any delay. You should contact Arash Law as soon as you possibly can so our firm can commence an independent investigation into your crash to help preserve important evidence and determine liability for the accident.
We serve the entire city of San Jose as well as nearby areas like Santa Clara, Saratoga, Los Gatos, East Foothills, Campbell, and more. Our team can reach you anywhere in California, including Los Angeles, Irvine, San Diego, San Francisco, Sacramento, Santa Barbara, Fresno, and beyond.
Under the guidance of Arash Khorsandi, Esq., Arash Law has a record of success in personal injury cases that include more than $500 million recovered for our clients. You can call (888) 488-1391 or contact us online to schedule a free consultation so we can review your case and outline all of your legal options.