California

Burn Injury Lawyers
OVER $500 MILLION RECOVERED
You May Be Entitled to Compensation

California Burn Injury Lawyers Fighting For Your Rights
Burn injuries are not only extremely painful – they take a long time to heal and can cause significant emotional scarring as well as physical disfigurement. Burn victims often suffer emotional damage such as post-traumatic stress disorder or nightmares about the incident for years to come. They may be afraid to return to their normal activities for fear of another burn injury.
Meanwhile, physical injuries create permanent scars to always remind the victim of the traumatic incident. If you or a loved one recently sustained a burn injury in any type of accident, come to our trusted burn injury law firm. We want to help you recover for this serious type of injury.
Burn injuries continue to be one of the leading causes of unintentional death and injury in the United States. Between 2011 and 2015, approximately 486,000 fire or burn injuries were seen at Emergency Departments. Burn injuries can cause significant emotional damage, such as post-traumatic stress disorder or nightmares about the incident for years to come. The victim may be afraid of returning to their normal activities because they are concerned with sustaining another burn injury.
In addition, physical scarring creates permanent memories that will always remind them of this traumatic event no matter what happens in life. If you or a loved one has recently been the victim of a burn accident, then call our experienced California burn injury lawyers today at (888) 488-1391 – we want everyone's pain alleviated as quickly as possible.
The average person doesn't realize that human skin performs vital bodily functions such as temperature regulation and hydration which can be compromised by burn scars that become more than just eyesores. Besides being the largest organ of the human body, the skin keeps out disease. It performs numerous other functions while affecting major organs beneath our surface layer, including kidneys and even the liver, so a severe burn can cause subdermal injuries if left untreated long enough.
Severe burns can also destroy hair follicles, sweat glands, skin elasticity, and other functions closer to the surface. Victims with serious burns in major body areas may find it impossible to move the affected area anymore; some can even have trouble breathing.
Insensitive people and children may ask burn victims invasive personal questions, stare, or even comment rudely on the scars. Since our society is so focused on superficial physical beauty, burn victims may even face various forms of discrimination when they're out in public. For some burn victims, especially young children, this type of treatment can lead to severe shyness or other emotional problems that make it hard to live a normal life.
Common Causes of Burn Injuries
In 2016 alone, there were 3,390 civilian deaths from fires, which includes 2,800 deaths from residential structure fires, 150 deaths from non-residential structure fires, 355 from vehicle fires, and 85 from outside and unclassified fires other than structure or vehicle fires.
Statistics show that most burn injuries happen at home or work due to preventable accidents such as unattended cooking, dropped cigarettes, and children playing with lighters or matches. The primary causes of burn injury include fire-flame, scalds, contact with hot objects, electrical and chemicals.
Some instances come from product defects or poor workmanship, like poor electrical wiring, which can start fires rather quickly when crossed in some way. Other contributions to these types of injuries around the home include the accidental ignition of flammable furnishings or clothing, HVAC and hot-water-heater failures, or other electrical appliance shortages, like cell phone chargers.
Carelessness and lack of safety precautions are often to blame for workplace accidents where open flames and dangerous chemicals are present. Employees should always be mindful of wearing protective equipment in such environments as kitchens and workshops.
Motor vehicle fires are almost exclusively due to defects or worn parts due to improper maintenance. 
We all want our homes and businesses to be safe, but sometimes the people who are meant to keep them that way fail. The four most common causes of burn injuries include smoke inhalation, thermal contact, electrical equipment, and chemicals. In most instances, such fires start just because someone didn't follow protocol or handle things correctly when there's no emergency around them to cause such negligence.
Even more alarming is the elevated risk that Californians face due to wildfires, which not only affect homeowners (over 2 million) but passersby as well. California officials rank an area's wildfire risk as either moderate, high, or very high based on its fire history, vegetation, and topography. California is home to 58 counties, including Los Angeles County, in which a recent insurance study found more than 417,000 homes in harm's way.
Fires pose serious threats beyond property damage; statistics show that in 2011, fires claimed the lives of 3,005 people and injured over 17,000 – most of which were in Southern California.
Manjarrez v. Global Paratransit (settled on 5/9/2019) – settlement involving a client who was struck by a vehicle and paralyzed from the waist down as a result. In addition to the $2.5 million workers' compensation settled, Arash Law also obtained a $5,250,000 policy limit settlement on his behalf in the personal injury case.
– 
Tina Eshghieh
California Burn Injury Statistics
The number of burn injuries in Southern California is staggering. Every year, thousands suffer from house fires and other accidents that lead to these burns across America. The majority of fires that kill or injure children around the country are residential fires. Most children ages four and younger hospitalized for burn-related injuries suffer from scald burns (65%) or contact burns (20%). Fires kill about 500 children ages 14 and under each year.
According to the American Burn Association:
Between 2011 and 2015, approximately 486,000 fire or burn injuries were seen at Emergency Rooms.
In 2016 alone, there were 3,390 civilian deaths from fires, which includes 2,800 deaths from residential structure fires, 150 deaths from non-residential structure fires, 355 from vehicle fires, and 85 from outside and unclassified fires other than structure or vehicle fires.
One civilian fire death occurs every 2 hours 35 minutes.
The lifetime odds of a U.S. resident dying from exposure to fire, flames, or smoke are 1 in 1,498.
9 out of 10 people seen at emergency departments for fire or burn injuries in 2011-2015 were treated and released. (91% treated and released, 2% with the disposition of observed/left AMA/unknown. 7% were hospitalized or transferred).
Males are more likely to be burned than females (68% males and 32% females were seen at a burn unit). The difference was less pronounced in fire and burn injuries seen at emergency departments, where 52% of the injured were male.
Most burn injuries treated in burn centers occur in the home (73%), followed by work (8%).
 Children and the disabled are especially vulnerable to burn injuries. Almost one-quarter (24%) of burn injuries occur in children under 15.
Unintentional fire or burn injuries were the 5th leading cause of injury deaths in the United States in 2015 for children ages 1 to 4, the 3rd for those ages 5 to 9, and the 8th leading cause of death for those >65.
From 2011-2015, children under five were 2.4 times as likely as the general population to suffer burn injuries that require emergency medical treatment.
Young adults ages 20 to 29 have a probability of burn injury that is roughly 1.5 times the general population's risk.
Today, 96.7% of those treated in burn centers will survive. Unfortunately, many survivors will sustain serious scarring, life-long physical disabilities, and adjustment difficulties.
The year 2000 was a bad year for people injured by fires. According to the Centers for Disease Control, one person died in an American fire every two hours during this period. And these numbers don't consider other forms of trauma sustained inside buildings consumed with flames – like being beaten against furniture because you couldn't escape fast enough.
The High Price of Burn Injury Care
It is a risky gamble to let your burns heal without the proper medical care. The cost of burn treatment can quickly add up, especially when you don't have insurance that covers it all–it's more than just basic bandages and creams at $10 billion annually. In addition, burn victims may need additional treatments such as infection control, skin grafting, or plastic surgery to correct a wide array of disfigurements. Here is what burn recovery looks like by the numbers:
66% of burn cases involve disfigurement, which can cost between $28,000 and $35,000 to treat
Costs for burn-related infections can range from $58,000 to $120,000
Skin breakdown costs an additional $38,000 to $107,000 to treat
Treatment for psychological complications, like PTSD, can cost between $16,000 and $75,000
Delayed wound healing treatment or skin grafting costs between $37,000 and $110,000
The average Californian is not financially prepared to pay for burn treatments out-of-pocket. Even a moderate burn can cost over $200,000 to treat properly.
California burn victims can face an exhaustive and painful road to physical, emotional, and mental recovery, but the financial aspect can be just as devastating. We have seen firsthand how burn injuries can leave you unable to work for years and limit your mobility that affects everyday activities, like going upstairs or bending over at the waist.
After suffering severe burns injuries, we understand that people may need help with medical bills, finding doctors who will accommodate their unique treatment needs, recovering lost wages or compensation for job loss, and possibly obtaining home health care as well if needed upon discharge from hospitalization/rehabilitation facilities.
Arash Law's California burn injury lawyers under Arash Khorsandi are committed to helping you get the compensation your burn injuries deserve, even if they were relatively minor. As a leading law firm focused on serving those who have suffered from accidents throughout California and beyond, our mission statement remains clear: To protect people's rights by providing quality legal services with empathy.
A burn victim's family faces an uncertain future, with physical pain and scarring as well as physiological damage. The victim may need months of rehabilitation, which can be costly. No victim should be worrying about how they will get the bills paid on time or whether they will have a job to return to once they have recovered.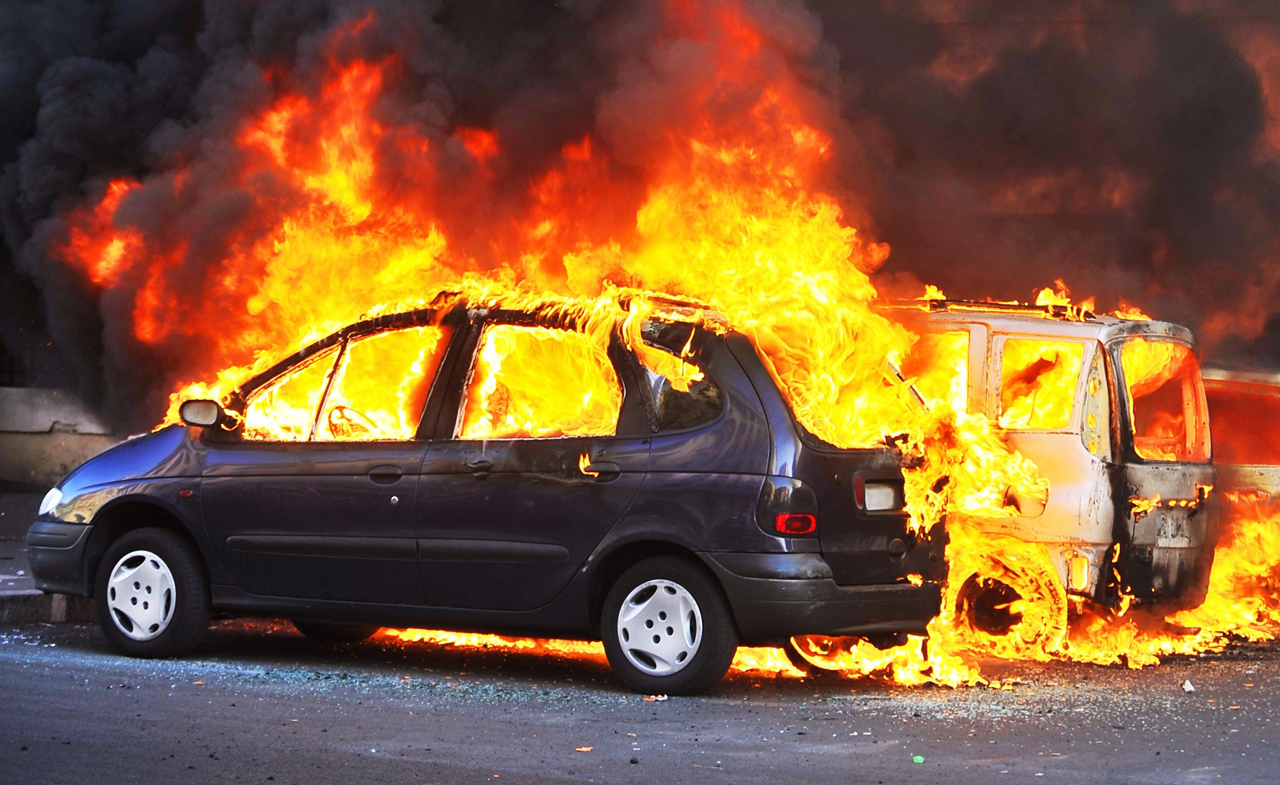 800+ Real Client Reviews Verified by Google
Different Types of Burn Injuries & How Are They Graded
A burn is a type of injury caused by damage to the skin from excessive heat or other injuries. The heat source can result from thermal, electrical, chemical, or electromagnetic energy. Most burn accidents happen at home. About 75% of all burn injuries in children are preventable.
Smoking and open flame are the leading causes of burn injury for older adults. Scalding is the leading cause of burn injury for young children. Both infants and older adults are at the greatest risk for burn injury. A burn injury often results from an energy transfer to the body and is one of the most common household injuries, especially among children. 
The term "burn" means more than the burning sensation associated with this injury. Burns are characterized by severe skin damage that causes the affected skin cells to die. Most people can recover from burns without serious health consequences, depending on the cause and degree of injury. More serious burns require immediate emergency medical care to prevent complications and death.
Thermal burns. These burns are due to external heat sources that raise the temperature of the skin and tissues. These burns also cause tissue cell death or black charring. When coming in contact with the skin, hot metals, scalding liquids, steam, and flames can cause thermal burns.
Radiation burns. These burns are caused by prolonged exposure to ultraviolet rays of the sun and also caused by exposure to other sources of radiation such as therapeutic cancer treatments or nuclear power plant leaks.
Chemical burns. These burns are caused by strong acids, alkalis, detergents, or solvents coming into contact with the skin or eyes.
Electrical burns. These burns are from electrical current, whether alternating current (A.C.) or direct current (D.C.).
Friction burns. These burns are caused by direct damage to the cells resulting from the heat generated by friction. Examples include children falling on or touching a treadmill in motion or a rope burn from a rope sliding through the hands.
There are three primary levels of burn severity measurements: first-, second-, and third-degree. Each degree is based on the severity of damage to the skin, with first-degree being the most minor and third-degree being the most severe. Damage includes:
First-degree burns: red, non-blistered skin
Second-degree burns: blisters and some thickening of the skin
Third-degree burns: widespread thickness with a white, leathery appearance
There are also fourth-degree burns. This type of burn includes all of a third-degree burn's symptoms and extends beyond the skin into tendons and bones. Such injury is usually seen due to exposure to extreme conditions, like a nuclear explosion or volcanic eruption.
The type of burn is not based on the cause of it. For example, scalding can cause all three burn degrees, depending on how hot the liquid is and how long it stays in contact with the skin. Chemical and electrical burns warrant immediate medical attention because they can affect the inside of the body, even if skin damage is minor.
After any burn, research your legal options for remedy. If you think someone else's negligence is the cause of your burn injury, you may be eligible for compensation. You could recover your medical costs and receive compensation for pain and suffering, emotional distress, and lost wages. You can speak to our California burn injury lawyers FREE of charge to figure out your options by calling our legal team today at (888) 488-1391.
Complications from Burn Injuries
The effects of a burn are far-reaching and can lead to serious complications if not treated properly or promptly. For example, the scarring on one's face may prevent them from working in some cases, which could cause an endless downward spiral of lowered self-esteem, depression, and anxiety, among other things for those who suffer this sort of injury.
In addition to mental or emotional scarring, physical side effects of serious or widespread burns could lead to lifelong problems such as:
Bacterial infection, which may lead to bloodstream infection (sepsis)
Fluid loss, including low blood volume (hypovolemia)
Dangerously low body temperature (hypothermia)
Respiratory problems from the intake of hot air or smoke
Scars or ridged areas caused by an overgrowth of scar tissue (keloids)
Bone and joint problems, such as when scar tissue causes the shortening and tightening of skin, muscles, or tendons (contractures)
Contractures are scar tissue that can tighten up over time, leading to tightness and making movement painful.
Compromised immune systems are usually the result of certain organ damage and infections that can permanently affect an immune system. 
Any burn injury should be taken seriously, but some more so than others require immediate professional medical treatment. You should seek emergency medical assistance for any of the following:
Burns that cover the hands, feet, face, groin, buttocks, a major joint, or a large area of the body
Deep burns, which means burns affecting all layers of the skin or even deeper tissues or bone
Burns that cause the skin to look leathery
Burns that appear charred or have patches of black, brown, or white
Burns caused by chemicals or electricity
Difficulty breathing or burns to the airway
It would be best to take basic first-aid measures to treat burn injuries while waiting for emergency assistance.
All burn injuries are not created equal and can range from superficial to severe and are classified by "degrees." The treatment you should apply is based on the degree of the burn. 
First-Degree Burn Treatment
First-degree burns cause minimal skin damage. They are also called "superficial burns" because they affect the outermost layer of skin. First-degree burns are usually treated with home care. Healing time may be quicker the sooner you treat the burn. Treatments for a first-degree burn include:
soaking the wound in cool water for five minutes or longer
taking acetaminophen or ibuprofen for pain relief
applying lidocaine (an anesthetic) with aloe vera gel or cream to soothe the skin
using an antibiotic ointment and loose gauze to protect the affected area
Make sure you don't use ice, as this may worsen the damage. Never apply cotton balls to a burn because the small fibers can stick to the injury and increase the risk of infection. Also, avoid home remedies like butter and eggs because, despite old wives' tales to the contrary, these techniques are not proven to be effective.
Second-Degree Burn Treatment
Second-degree burns are more serious because the damage extends beyond the top layer of the skin. This type of burn causes the skin to blister and become extremely red and sore. Due to the delicate nature of these wounds, keeping the area clean and bandaging the wound properly is required to prevent infection and help the burn heal quicker.
Some second-degree burns take longer than three weeks to heal, but most heal within two to three weeks without scarring, often with pigment changes to the skin. As with first-degree burns, avoid cotton balls and questionable home remedies. Treatments for a mild second-degree burn generally include:
running the skin under cool water for 15 minutes or longer
taking over-the-counter pain medication (acetaminophen or ibuprofen)
applying antibiotic cream to blisters
However, seek emergency medical treatment if the burn affects a general area, such as any of the following:
Third-Degree & Fourth-Degree Burn Treatment
Excluding fourth-degree burns, third-degree burns are the most severe. They cause the most damage, extending through every layer of skin. This type of burn damage is so extensive that there may be no pain because of nerve damage. Without surgery, these wounds heal with severe scarring and contracture. 
There is no set timeline for complete spontaneous healing for third-degree or fourth-degree burns. Never attempt to self-treat these burn injuries, instead call 911 immediately. While you're waiting for medical treatment, raise the wound above your heart. Don't get undressed, but make sure no clothing is stuck to the burn.
Our California burn injury lawyers have proven success in helping individuals recover compensation due to catastrophic injuries from first-degree, second-degree, third-degree, and fourth-degree burns. With access to medical specialists and experts, we know how to demonstrate the full extent of your injuries and will aggressively fight for the compensation you need and deserve.
Burns occur most often in the home, due to hot kitchen oils and defective household products. Burns can also happen in the workplace, from improper training or lack of safety gear. Depending on the severity of the burn, victims may require surgeries and skin grafts to treat the injured areas. Severe burns may result in amputation. All burn victims run the risk of infection as well. Specific health risks and prognoses depend on the type of burn:
Thermal burns. Thermal burns, or those from contact with a hot substance or surface, are the most common type. They can occur in a car accident, in the kitchen, or in a fire or explosion. Thermal burns damage the tissues from the outside inward, and often leave permanent physical scars or disfigurement.
Chemical burns. Strong acids or bases can lead to chemical burns on a person. Chemical burns can cause reactions on the exterior of your skin or within your body. Chemical burns can result in serious internal damage as well as physical scarring.
Electrical burns. Electrical burns can come from contact with live electrical wires, electrical current, or lightning. Electric current can run through the body, affecting the tissues, muscles, organs, and bones. These incidents may occur in the workplace while working around power lines or from defective electrical products.
There are also radiation burns, or those caused from ultraviolet lights. These burns are less common than the other three, but can result in similar tissue damage and disfigurement. Fireworks, accidental fires, scalding liquids, hazardous chemicals, and electric components can all cause serious burns.
After any type of burn, research your legal options. If you think someone else's negligence is the cause of your burn injury, you may be eligible for compensation. You could recover for your medical costs, pain and suffering, emotional distress, and lost wages.
Why You Need a California Burn Injury Lawyer
The impact of a burn injury can be devastating and sometimes permanent, even if it is relatively minor. These effects can range from severe pain to losses in quality of life and extreme emotional trauma. As a result, the aftermath of a burn injury can put a huge strain on victims, families, and finances. The good news is that you might not have to shoulder that burden alone. 
Suppose you or a loved one have suffered a burn injury in California caused by the negligence of another person or company. In that case, you may be entitled to just compensation by filing a personal injury claim against them. Our California burn injury experts can help by providing you with a free no-hassle consultation designed to give you the guidance that you need to determine how much you could win if you file a burn injury claim. Start by calling our burn injury lawyers today at (888) 488-1391.
Should You File a Burn Injury Claim?
Burn injuries are complex and can affect every part of the body. It may take weeks or months to recover from a third-degree burn. You may have permanent scarring or a disability because of your burns. In these cases, your first step toward recovery should be to identify the potential defendant(s), or the individuals that caused your injuries.
This may be the person who started the fire, your employer, a product manufacturer, or a driver that caused an accident. Any party that acted negligently, resulting in your burns, is a potential defendant. Once you identify the defendant, file a personal injury claim against him or her.
A claim can help you fight for just compensation for your traumatic injuries. Work with an attorney to file a claim with the civil courts or for help negotiating a settlement with the defendant's insurance company. A civil claim might be the right option if you believe you can receive a higher award amount through a court trial than with settlement negotiations. Arash Khorsandi's team of attorneys in Arash Law specialize in burn injuries in California. Call (888) 488-1391 or contact us online for a free consultation.