California

Uber Accident Lawyers
PAY NOTHING UPFRONT

OVER $

400

MILLION RECOVERED

ZERO-FEES UNTIL WE WIN
You May Be Entitled To Compensation

Our California Uber Accident Lawyers Have Won Hundreds of Millions
Since its debut in 2009, the rideshare service Uber has flourished from a small startup to a worldwide phenomenon. A user-friendly app, lower prices compared to traditional taxis, modern convenience…there are many reasons Uber quickly rose to the top of its industry. Uber's success, however, has not been without drawbacks.
Rideshare vehicle accidents, incompetent drivers, and even acts of violence have all occurred under the company's watch. If you've recently suffered damages in an Uber accident, reach out to an Uber accident law firm with extensive rideshare claim experience. Trust Arash Law, California's most dependable Uber injury lawyers under Arash Khorsandi with a 99% success rate!
California Uber Driving & Accident Statistics
Today, Uber is a billion-dollar enterprise. It's a global force that has experienced exponential growth since its start less than a decade ago. Uber now has thousands of drivers transporting hundreds of thousands of users every year.
Uber drivers are on the roadways much more than typical drivers. This increases the risk of getting involved in collisions. Uber drivers can get into accidents for all the same reasons as other drivers – negligence, carelessness, recklessness, and unlawful acts.
Here are a few significant Uber statistics:
1
Uber drivers travel the most at night.
According to the Uber Newsroom, the most popular time to request an Uber is Saturday, from 11 p.m. to midnight. Accidents are more likely to happen in the evenings in foggy cities like Los Angeles due to poor visibility, drowsy driving, and drivers under the influence of drugs and alcohol.
2
There are currently over eight million Uber users worldwide.
With this many people using the rideshare platform, it's no surprise that people report Uber accidents regularly. In the bustling city of LA, there is a higher chance of accidents such as rear-end collisions and pedestrian collisions due to congested roadways.
3
The government does not regulate Uber as it does taxi companies.
The company can abide by its own rules for driver hiring, training, and safety. This can lead to unqualified and dangerous drivers picking up riders. If you get into an Uber accident, the company's liability waiver may limit your legal options.
Uber accidents involve different rules compared to typical collisions. In California, Uber drivers are independent contractors. While this would normally protect the company from liability in driver-caused accidents because drivers are not employees, several complicated lawsuits surrounding this issue have ended with the courts holding the company accountable for certain accidents. After a rideshare crash, retain a competent Uber accidents law firm.
Rideshare Insurance Requirements in California
In 2015, California passed Assembly Bill 2293. AB 2293 requires rideshare companies and drivers to carry liability insurance coverage. Ridesharing companies must provide a minimum of $1 million in liability insurance to cover the driver from the time he/she accepts a passenger match to the time the passenger exits the vehicle. Currently, however, the law does not require rideshare companies to carry collision or comprehensive coverage. The driver can carry these types of insurance on his or her personal policy.
Under AB 2293, the rideshare driver, the Transportation Network Company (TNC), or Uber's affiliate will maintain primary third-party liability insurance in these amounts during Period 1, or the time when the Uber driver goes online and is available for a trip: $50,000 per individual, $100,000 per accident, and $30,000 for property damage. Uber must also carry $200,000 in excess liability coverage. The new law also means that a driver's personal auto insurance coverage will not apply while the driver is logged into the rideshare app – unless the driver has specifically purchased insurance that includes ridesharing.
The $1 million in liability, uninsured/underinsured motorist, and contingent collision/comprehensive insurance (up to actual cash value) does not come into effect until the driver accepts a matched trip and is en route to pick up the passenger. Once the passenger leaves the vehicle, the insurance provided returns to Period 1 insurance if the driver remains on duty. If the driver exits the app, his/her personal insurance policy kicks in. If, however, a driver has a policy designed specifically for rideshare drivers, the drivers' policy may come into play rather than the company's.
Is Uber's Insurance Coverage Enough In case of an Accident?
After an Uber accident, insurance questions and claims can be complicated. Despite having $1 million in liability insurance, the company's policy has a gray area as to who is liable after a crash. There is fine print in Uber's policy terms that states that passengers use the ridesharing platform at their own risk.
It holds that the company is not liable for the safety of its drivers or the quality of its services. This language contradicts the company's insurance policy. This contradiction has led to several lawsuits against the company for failure to pay for driver and passenger damages.
In a simple car accident case, passengers may easily file a claim with Uber's insurance company and receive a settlement offer. This, however, is not always the case. The company may deny its liability for your accident for any number of reasons, leaving you to file a claim with the driver's insurance or with your own.
If Uber's insurance coverage isn't enough to cover your damages, a third-party insurer may pay leftover costs. It is worthwhile to discuss your chances of filing a personal injury claim against a responsible party with a personal injury attorney after an Uber accident. A personal injury claim often results in greater compensation than an insurance claim.
Settlement in an Under Insured Motorist Claim against ride share company; client suffered spinal injuries.
– Judd Ross Allen
Examples of Common Uber Accidents

Emperatriz Ayala
My husband had an accident 2 years ago, a 85 years old man hit him, the Arash law group works very well on my husband case that took 9 month and he won the case and my husband was happy with the results. A year later I got into an accident as well and I'm still waiting in my case is almost resolving and it's 9 months already. This people knows the law and they do their job right to help you out in getting the most for you to fight on your behalf. I strongly recommend the Arash Law firm they do things right in a efficient and professional manner.

Chris Zavala
Had a great experience with all the people at Arash law. Long story short was in a bad car accident. It was overwhelming and the whole process was a lot, but they kept me in the loop. They answered all my questions and gave me great advice. Couldn't be any happier. Would definitely recommend anyone looking for a personal injury lawyer. They'll guide you through the whole process!

Jill Smith
Having Arash Law handle my auto accident was the best decision I could have made. Everyone I interacted with was kind, professional and detail oriented. I am extremely happy with the outcome and would recommend them highly.

Joseph R. Porter
From start to finish, Arash Law firm is there every step of the way with close, constant, personal contact and attention. I never knew a Law firm could actually care so much for me as a person and what I was personally going through as well as the settlement I was going to recieve once my case was finally completed. Thank you to everyone at Arash Law for your ongoing support and communication. You are the ONLY firm I will ever recommend to someone who is need of a great attorny.

Monica Parra
I had an excellent experience with Arash Law. I will definitely recommend to my family and friends. I interviewed a few firms before deciding to work with Arash Law. What made my experience excellent was (i.e. head attorney being accessible to talk to and he answered all my questions and concerns, sensitive and thorough personel who completed in home intake & follow up process, being connected immediately to quality Physicians who addressed my injuries and recovery process, clear contract-read throughly to ensure its something you can commit to). Being in a car accident is a traumatic experience and I had a sense of peace knowing Arash Firm was walking with me throughout the whole process. Thank you Arash Firm for all your hard work and help. I am so grateful and appreciative for you all! 🙏 With Gratitude, Monica Parra
Sexual and Physical Assault by Uber Drivers
Uber's incident history does not involve only vehicle collisions. According to Who's Driving You, there have been 222 Uber/Lyft-related alleged assaults and harassments, 60 alleged assaults by drivers, and 10 alleged kidnappings. There have been 26 deaths attributed to reckless and criminal Uber and Lyft drivers. In California, Uber drivers have allegedly committed acts such as:
Dragging passengers out of the vehicle
Stealing passengers' phones
Threatening to attack passengers
Brandishing knives at passengers
Kidnapping passengers
Sexually assaulting passengers
Driving under the influence
Impersonating an Uber driver
Sexual and physical assault cases involving an Uber driver can lead to criminal and civil charges. You can file a personal injury claim against the alleged offender at the same time as an ongoing criminal investigation. Filing both types of claims can lead to adequate compensation and justice for your pain and suffering.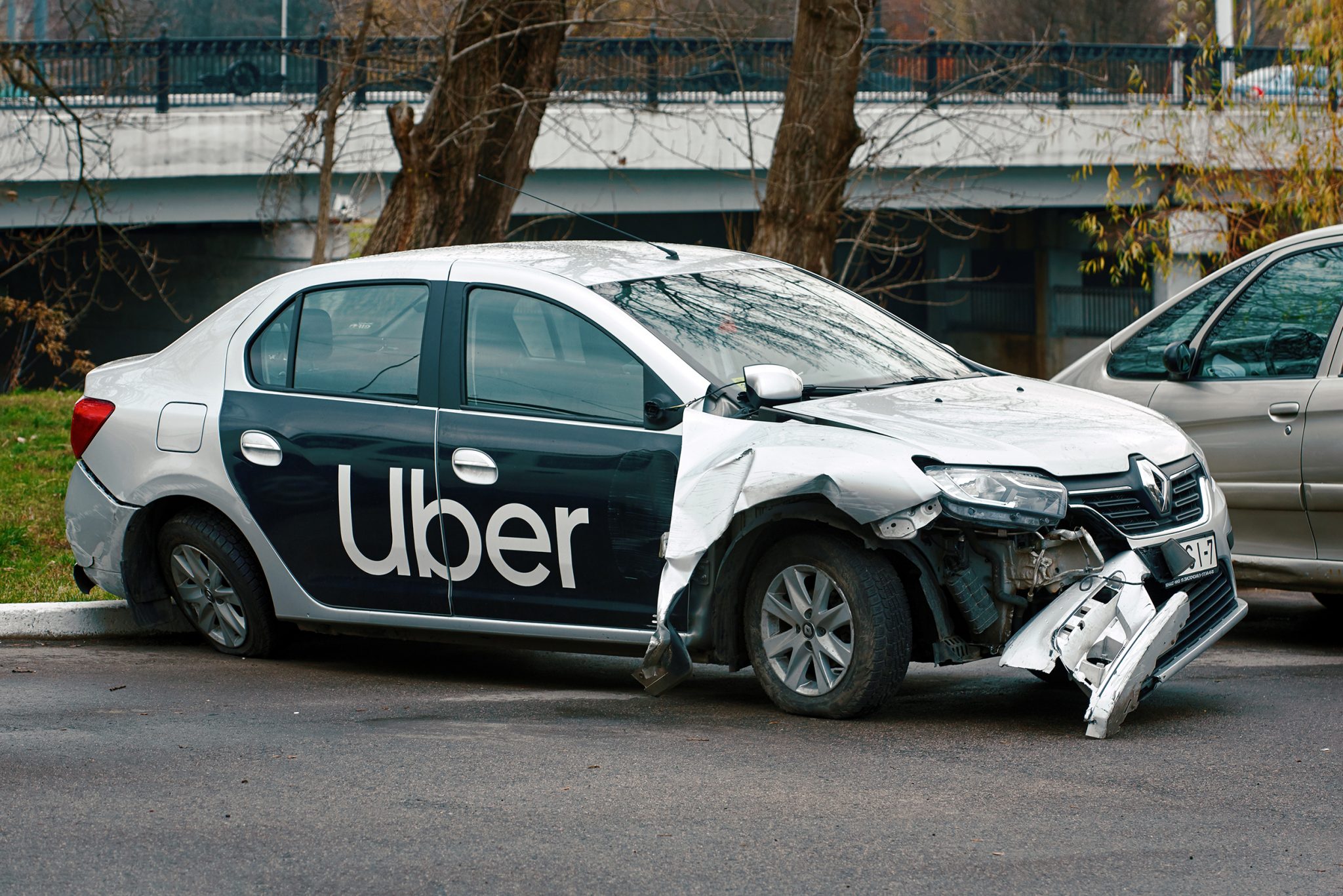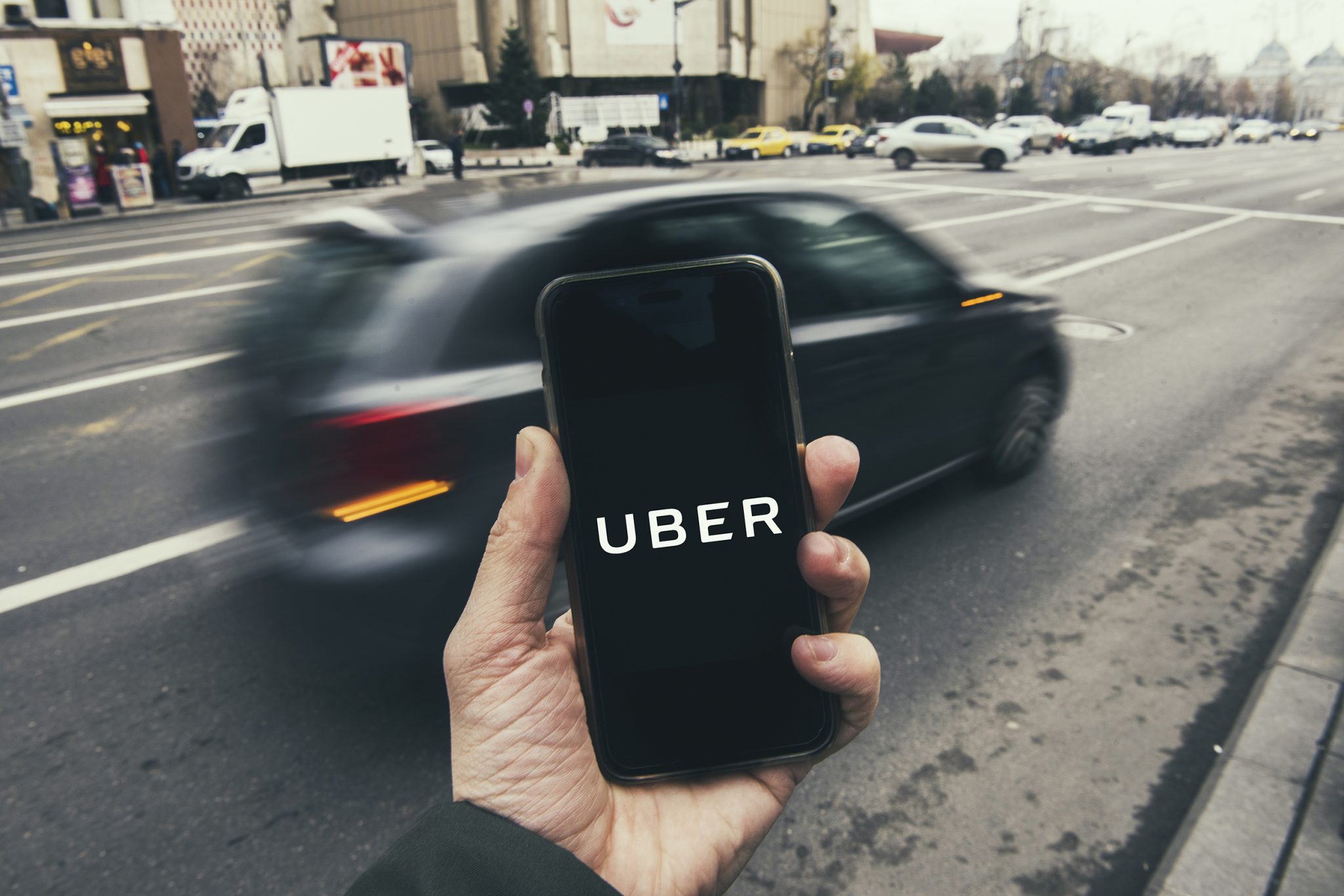 How to Handle Insurance Claims After a Car Accident with Uber
It's difficult enough to be the driver of a vehicle in an accident. You have to speak with the other driver, exchange insurance information, and potentially file a personal injury claim. As a passenger of a ridesharing platform, the process is even more confusing. You may not know who is responsible for your injuries, or what your rights are according to California law.
If you've been injured as a passenger in a rideshare accident, you need to know how to handle the insurance claim. First, report your Uber accident to the police. Gather the insurance information of your Uber driver. After you seek treatment for any injuries, report the accident to Uber. 
Log in to the app and select "Trip Issues and Fare Adjustments." Press, "I was in an accident," and describe what happened. An Uber employee will reach out to you shortly to gather information about the crash. At this point, Uber will either offer a settlement through its insurance company or deny your claim.
Call California's Best Uber Accident Law Firm
If Uber denies your claim or offers an amount that does not cover your damages, talk to an attorney. We have experience handling complex rideshare accident cases all across the sunny state of California, with a stronghold in counties like San Diego, Los Angeles, San Francisco, Sacramento, San Jose, and Riverside.
We can help you negotiate with Uber and file a personal injury claim, if applicable. It can be difficult to understand who might be liable for your crash, and who will pay your damages. Working with our Uber wreck attorneys can give you confidence and peace of mind after a frightening, confusing, and harmful accident. Call (888) 488-1391 or contact us online to schedule a free consultation about your Uber accident attorney anywhere in California.