California

Drunk Driving Accident Victim Lawyers
PAY NOTHING UPFRONT

OVER $

400

MILLION RECOVERED

ZERO-FEES UNTIL WE WIN
You May Be Entitled To Compensation

Top-Rated Personal Injury Lawyers Representing DUI Accident Victims Throughout California
Sadly, intoxicated driving remains a serious public safety problem in California. According to data published by Mothers Against Drunk Driving (MADD), there were more than 1,000 DUI accident deaths in California in 2017 alone. Many thousands more innocent people were forced to endure severe, even life-altering injuries and trauma because of drunk driving. 
Alcohol is a factor in nearly one in three fatal auto accidents in the state. Our California drunk driving accident attorneys are influential, aggressive advocates for DUI accident victims. Drunk drivers must be held accountable for their egregious and dangerous behavior. 
DUI accident victims deserve justice. Our law firm is committed to helping injured victims maximize their compensation so that they can pay their medical bills and provide financial support to their families. If you or your loved one was injured in a drunk driving accident in California, please do not hesitate to contact our legal team for legal guidance.
DUI Accidents in California — Injured Victims Deserve Justice
Everyone deserves safe roads. Intoxicated drivers put innocent people — and themselves — at severe and unacceptable risk. While California and the United States as a whole have made some remarkable progress on curbing drinking and driving, there is still a very long way to go. According to a study conducted by the Foundation for Advancing Alcohol Responsibility, drunk driving accident fatalities are 50 percent lower than they were 40 years ago. That being said, the scope of the problem is still vast. 
The National Highway Traffic Safety Administration (NHTSA) reports that more than 10,000 Americans are killed in DUI crashes every year. Tens of thousands more people suffer severe injuries. Each one of these accidents is its own tragedy. All drunk driving accidents are fundamentally avoidable. One of the most alarming things about DUI wrecks is that they are disproportionately likely to result in fatalities or severe injuries — including in traumatic brain injuries (TBIs), broken bones, internal organ injuries, spinal cord damage, and partial or total paralysis. 
While intoxicated driving is a factor in nearly 30 percent of all fatal accidents, alcohol is a factor in a small percentage of overall traffic collisions. When DUI accidents occur, the resulting crashes are far more likely to lead to significant injuries. This is because impaired drivers are more likely to engage in reckless or dangerous behavior. Many DUI accidents occur at high rates of speed. The Centers for Disease Control and Prevention (CDC) estimates that a driver who is barely over the legal limit (0.08 BAC) is approximately 11 times more likely to be involved in a crash than a non-intoxicated driver. As drivers become more intoxicated, the likelihood of a collision increases exponentially.
We Hold Drunk Drivers Accountable: Intoxicated Driving is Negligent Driving
California is a fault-based motor vehicle accident jurisdiction. To hold another party legally responsible for injuries sustained in a car wreck, the victim must be able to establish that the other party bears liability for the crash. Liability is typically based on a legal theory called 'negligence.' Essentially, negligence is reckless or careless conduct that causes an injury to another party. In-car accident cases, negligence can come in many different forms — from speeding to unsafe lane changes to distracted driving.
Of course, intoxicated driving is, by definition, negligent driving. Indeed, it is one of the worst types of careless drivers. Often drunk drivers commit several different negligent acts at the same time. They are more likely to speed, they often violate other traffic laws, and they have trouble holding their attention on the road and avoiding distractions. Knowing this, you may think that it is easy to hold a drunk driver legally liable through a personal injury claim. Unfortunately, that is not always the case. 
Often, defendants and their insurance carriers will defend DUI accident claims aggressively — doing everything from undervaluing a victim's damages to trying to push some of the faults for the DUI accident onto the victim. All successful personal injury claims, including drunk driving accident claims, are built on a sturdy foundation of compelling, reliable, and well-presented evidence. Our California DUI accident lawyers can help you put together a strong, effective legal claim. Relevant evidence in drunk driving accident cases can come in many different forms. Some notable examples of types of evidence that are frequently used to prove liability in civil DUI accident injury claims include:
Police reports
Arrest records
Evidence presented in a criminal trial
A conviction for drunk driving
Photographs of the accident
Witness testimonies
As California is a comparative negligence jurisdiction, defendants — generally insurance companies — may try to pin some of the blame for a crash on an injured victim. If they are able to do so, it will reduce their financial liability — and, in the process, it will reduce the amount of compensation available to the victim. DUI accident victims must fight back aggressively against any unfair apportionment of fault. By carefully assembling and presenting evidence to prove the drunk driver's full responsibility for a crash, injured victims can best protect their legal rights and financial interests.
Drunk Driving Accident Victim
Our client was driving with his wife and son on a two-lane highway when a drunk driver crossed the double yellow lines, causing a head-on collision that claimed the life of a loving wife and mother.
– Arash Khorsandi
Other Parties May Be Liable for a Drunk Driving Accident
One of the many things that make drunk driving accident claims unique is the fact that other defendants may bear partial, or total, liability for the crash. If you were injured in a DUI collision in California, it is imperative that you explore and assess every potential avenue for financial recovery. 
Your California drunk driving victim lawyer will ensure that all possible sources for compensation are identified. Indeed, drunk drivers should be held responsible for their reckless and dangerous conduct. At the same time, other parties may bear liability for the crash as well. Some notable examples include:
Parents of teenage drivers
If one of these parties acts negligently, and a DUI accident occurs; as a result, they may bear some responsibility for the resulting damages. For example, a minor's parents could potentially be held liable if they allow friends of their teenager to drink in their home and then drive. Alternatively, a bar or liquor establishment may be legally responsible through a dram shop law claim if its staff members over serve a clearly and visibly intoxicated patron. As these types of claims are highly complex, any injured victim considering pursuing one should consult with a qualified California drunk driving accident lawyer as soon as possible.
Understanding the Difference Between a Criminal Case and Civil Case
Following a significant DUI accident, the intoxicated driver is likely to face serious criminal charges. Under California state law (California Vehicle Code 23513), a DUI that results in an injury to another person can be charged as a felony offense. While the criminal justice system is essential, any criminal case brought against a drunk driver will be a wholly separate legal proceeding from a civil personal injury case. To be clear, injured victims cannot get access to full and fair financial compensation that they deserve in criminal court.
If you were hurt in a DUI accident, you need to bring a separate personal injury claim in civil court. Notably, some of the rules are different in civil court. For example, while a driver has to be proven guilty beyond a reasonable doubt to be convicted of a DUI, they only need to be proven responsible through a preponderance of evidence — a 'more likely than not' or '51 percent' — legal standard to be held liable in civil court. This is a much lower bar to clear. It also means that an injured victim can hold a drunk driver responsible for their misconduct even if they are not convicted or California prosecutors decide to drop the criminal charges.
The bottom line: The criminal case, even if it leads to a drunk driving conviction, will not get you the financial compensation that you need to cover your medical expenses and to provide for yourself and your loved ones. You should seek professional representation from a DUI victim attorney near you who can pursue a personal injury claim on your behalf in civil court. Your lawyer can enter any information uncovered in the criminal case, including a DUI conviction, into evidence in your civil case.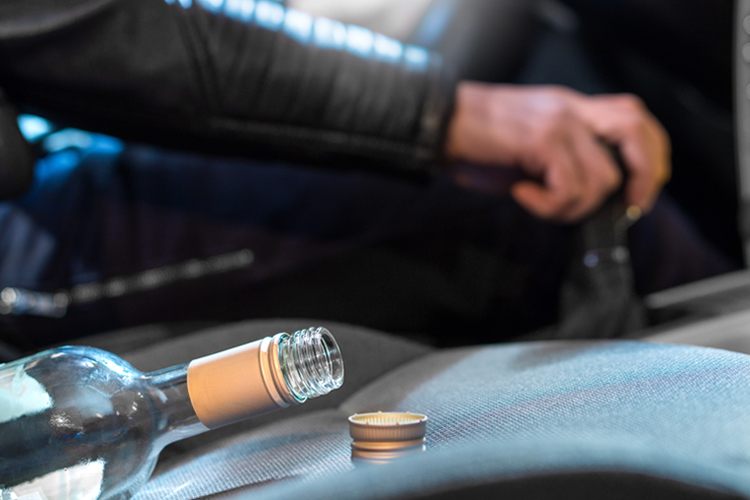 Emperatriz Ayala
My husband had an accident 2 years ago, a 85 years old man hit him, the Arash law group works very well on my husband case that took 9 month and he won the case and my husband was happy with the results. A year later I got into an accident as well and I'm still waiting in my case is almost resolving and it's 9 months already. This people knows the law and they do their job right to help you out in getting the most for you to fight on your behalf. I strongly recommend the Arash Law firm they do things right in a efficient and professional manner.

Chris Zavala
Had a great experience with all the people at Arash law. Long story short was in a bad car accident. It was overwhelming and the whole process was a lot, but they kept me in the loop. They answered all my questions and gave me great advice. Couldn't be any happier. Would definitely recommend anyone looking for a
personal injury lawyer
. They'll guide you through the whole process!

Jill Smith
Having Arash Law handle my auto accident was the best decision I could have made. Everyone I interacted with was kind, professional and detail oriented. I am extremely happy with the outcome and would recommend them highly.

Joseph R. Porter
From start to finish, Arash Law firm is there every step of the way with close, constant, personal contact and attention. I never knew a Law firm could actually care so much for me as a person and what I was personally going through as well as the settlement I was going to recieve once my case was finally completed. Thank you to everyone at Arash Law for your ongoing support and communication. You are the ONLY firm I will ever recommend to someone who is need of a great attorny.

Monica Parra
I had an excellent experience with Arash Law. I will definitely recommend to my family and friends. I interviewed a few firms before deciding to work with Arash Law. What made my experience excellent was (i.e. head attorney being accessible to talk to and he answered all my questions and concerns, sensitive and thorough personel who completed in home intake & follow up process, being connected immediately to quality Physicians who addressed my injuries and recovery process, clear contract-read throughly to ensure its something you can commit to). Being in a car accident is a traumatic experience and I had a sense of peace knowing Arash Firm was walking with me throughout the whole process. Thank you Arash Firm for all your hard work and help. I am so grateful and appreciative for you all! 🙏 With Gratitude, Monica Parra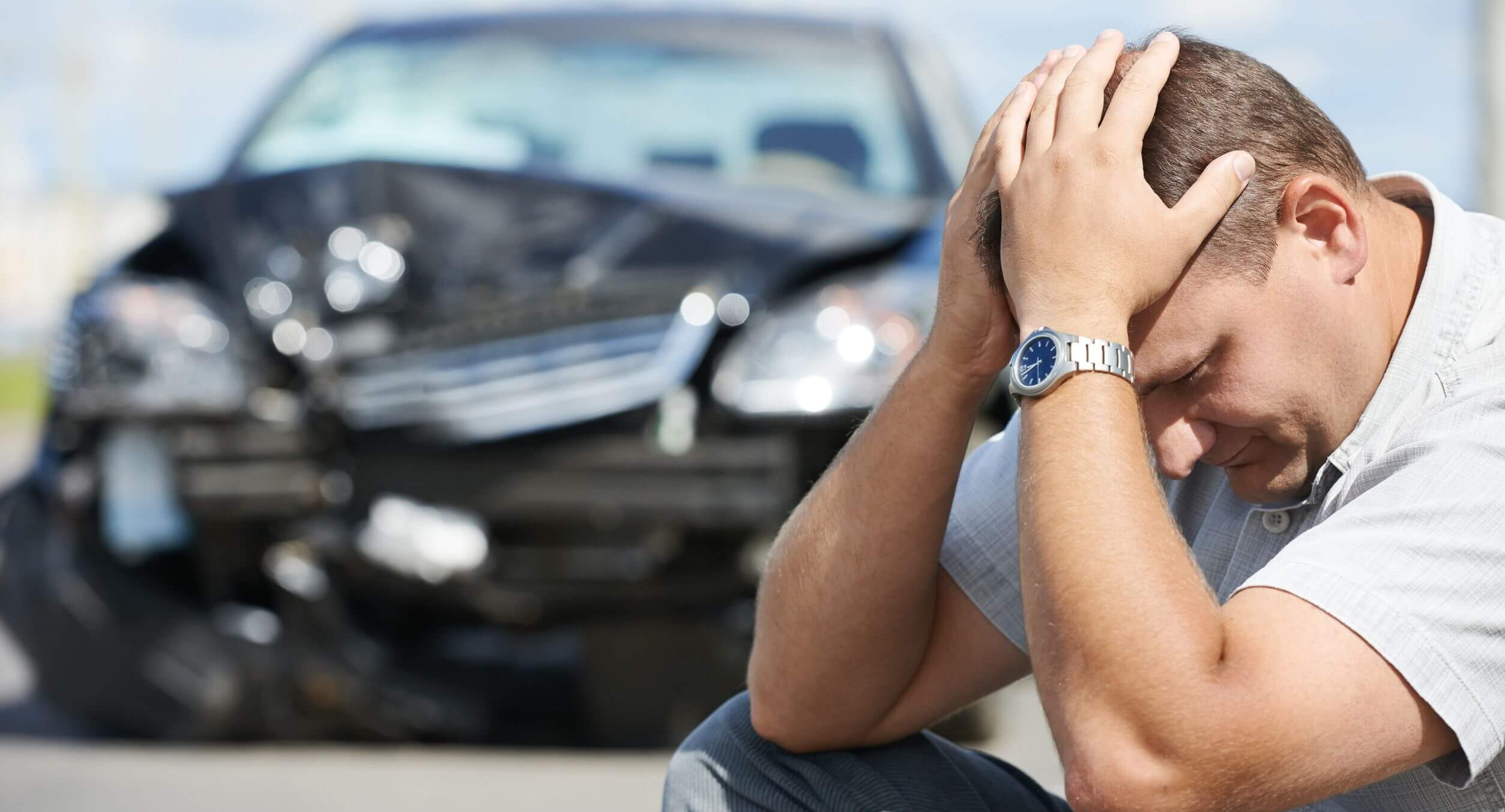 What Happens if the Criminal Charges Get Dismissed?
For many different reasons, the criminal case against the drunk driver responsible for your accident may not go forward. Factors that are entirely out of the control of the victim — from errors made by police officers to discretionary decisions made by California prosecutors — could result in criminal charges being reduced or dropped. Please know that if this happens, you can still bring a civil claim to recover financial compensation for your injuries. 
The standards of proof are different in personal injury claims. Besides, you do not need to prove 'intoxication.' Instead, you simply need to prove that the driver's negligence, in some manner, contributed to your collision. A drunk driving victim attorney in California can help.
The DUI Accident Statute of Limitations: You Need to Take Action
Under California state law, plaintiffs have a limited amount of time to file their personal injury lawsuit. As explained by the California Courts, personal injury claims — including DUI accident cases — are subject to a two-year statute of limitations. An injured victim must bring their legal claim before the statute of limitations expires. Otherwise, they will be barred from bringing a case at all.
There are very few exceptions to the state's statute of limitations for personal injury claims. If the victim's injuries could not be reasonably discovered at the time of the accident — which is relatively uncommon in motor vehicle crash claims — the statute of limitations might be extended. In addition, the statute of limitations does not run on minors. A minor who was hurt in a DUI crash may have a claim beyond the two-year limit.
With DUI accident claims, there is no reason to wait to take action. The last thing you want is to miss out on financial compensation merely because the statute of limitations ran out before you filed your case. Beyond the statutory requirements, it is also in your best interest to consult with a California drunk driving accident lawyer right away after a crash. Not only will your lawyer make sure that you take action before the deadline, but your attorney will be able to launch a comprehensive investigation of the DUI accident — ensuring that you can bring the most persuasive possible personal injury case.
DUI Accident Victims Deserve Full Financial Compensation
If you or your loved one was injured in a drunk driving crash in California, your family needs access to the maximum available financial compensation. As a general rule, personal injury compensation is meant to be compensatory. Though, in some drunk driving accident cases, punitive damages may be available.
DUI accident victims are entitled to compensation for their economic losses and their non-economic suffering. Yet, recovering a fair settlement can be deeply challenging. Big insurance carriers defend most DUI accident claims. These well-funded companies use an array of tactics and strategies that are designed to reduce the value of settlement offers. In some cases, they may even try to deny an injured victim compensation altogether. You and your family deserve justice.
Our California drunk driving accident lawyers in Arash Law led by Arash Khorsandi, Esq. know how to hold defendants and large insurance companies accountable. We will help you maximize your financial compensation. Among other things, monetary relief may be available for:
Vehicle repairs/replacement
Ambulance costs
Emergency medical bills
Miscellaneous medical expenses
Rehabilitative care
Mental health treatment
Loss of income
Loss of earning capacity
Pain and suffering
Emotional distress
Disfigurement
Physical impairment
Loss of life enjoyment
Wrongful death of a family member
In the unfortunate event that your family member was killed in a DUI crash in California, financial relief may be available through a wrongful death claim. While no amount of money can ever make up for such a tragic and senseless loss, it is crucial that a victim's family pursues a strong wrongful death case to seek justice, accountability, and much needed financial support. Under California's wrongful death statute (California Code of Civil Procedure 377.60), family members of the victim could be entitled to recovery for financial losses — such as medical bills, funeral expenses, and loss of benefits — and noneconomic damages — including loss of love, companionship, consortium. Wrongful death claims are highly complex. Family members of the victims should speak to an experienced California DUI accident California's wrongful death statute who can protect their rights.
Special Consideration in DUI Accident Claims: Punitive Damages
While drunk driving accident claims share some crucial commonalities with other motor vehicle accident cases, there are also some significant differences. As was mentioned previously, personal injury damages are generally meant to be purely compensatory in nature. In most cases, courts do not seek to punish a negligent defendant. However, DUI accident claims are sometimes an exception to this rule.
In California, injured victims are occasionally able to seek punitive damages — meaning damages that are not tied to any specific loss, but that are, instead, awarded to punish the bad behavior of the defendant — in cases where the conduct was extraordinarily reckless or egregious. Drunk driving crashes are an example of a personal injury case in which punitive damages are sometimes granted.
If you or your loved one suffered a severe injury in a DUI crash, you might be searching online for the phrase: "DUI victim lawyer near me." A legal professional can help you assess your ability to seek punitive damages. Your lawyer will be able to review the specific nature of your case, assemble all relevant evidence, and put together the strongest possible claim to get you and your family the maximum available financial compensation — including any punitive damages that may be warranted given the circumstances.
Dealing With the Opposing Insurance Company: Top 5 Ways to Protect Yourself After Being a Victim of a DUI
Large insurance companies defend most drunk driving accident claims. One of the most important things that you need to know is that the insurance company is never on your side. Please remember: the top concern of an insurance company is to protect its financial interests — they are thinking about their profits and their bottom line, not about offering full and fair compensation to your and your family.
Insurance companies put an enormous amount of resources into training representatives to protect company interests. After a significant DUI accident, you may receive a phone call or inquiry from the responsible driver's insurance company. Be very wary of taking this type of request. No matter how friendly they sound, an insurance adjuster is against you. They are not looking out for your best interests, and you cannot rely on them for advice. Below, our California DUI victim attorneys have put together our top five tips for dealing with the insurance company after being injured in a drunk driving collision.
1
Never Admit or Accept the Blame
It is shocking to some people, but even in DUI accidents, insurance companies often try to push some of the blame onto the injured victim. If they can do so, it will allow them to reduce their liability. This means money is coming directly out of their pocket. Never admit or accept any of the faults for a DUI accident. A drunk driver should be held accountable for their misconduct. Victims should not discuss the issue of fault directly with an insurance adjuster.
2
Do Not Make a Statement
You have no obligation to give a recorded statement to the insurance company immediately after an accident. You are likely to get a bunch of calls from an insurance adjuster asking for a statement. Why does the company want one so bad? The answer is simple: they want to find information to use against you in the claims process. Keep quiet. Your words can be twisted or misinterpreted. Make the insurance company talk to you through your lawyer.
3
Avoid Early Settlement Negotiations
With DUI accident cases, it is often difficult for insurers to avoid liability altogether. As such, they alter their tactics. In cases where liability is clear and obvious, insurers try to limit the value of an injured victim's settlement. One common tactic is to offer a quick, lowball settlement to the DUI accident victim. Do not settle your claim for less than you are owed. Let your DUI accident attorney handle settlement talks.
4
Do Not Sign Any Documents
You should not sign anything from an insurance company without first consulting with an attorney. Often, insurers will ask injured victims to sign a full release of their medical records. Do not listen to their claim that a document is 'standard procedure.' They are looking for information to use to reduce your compensation. You may not be obligated to give them full access to your records. Your lawyer will make sure that your rights are protected.
5
Work Through Your DUI Accident Lawyer
There is no reason to go up against a big insurance company on your own. There is a lot on the line in most DUI accident injury claims. Insurance companies will pour resources into finding ways to reduce your settlement. The single best thing that you can do to protect your rights and interests is to work with the insurance company exclusively through an experienced California DUI accident lawyer. You have the right to legal representation. Use it.
Why You Should Choose Our DUI Victim Lawyers
We are proud to be aggressive advocates for injured victims. Our law firm does not represent defendants nor does it serve insurance companies. We use our skills, knowledge, and legal experience to fight for the interests of injured victims. Following an accident, you and your family need the very best California DUI victim lawyer on your side. When looking for a 'DUI accident attorney near me,' you should consider everything from credentials and experience to industry recognition. Of course, nothing is more important than winning the case. Our law firm has a proven record of successful results in personal injury cases. We have recovered more than $400 million for injured victims. We encourage you to review our testimonials from satisfied clients for more information. When you hire our California DUI accident lawyers, you will receive guidance from an experienced legal professional that you can rely on. When we take on your case, our legal team will:
Offer a free, no-obligation initial consultation
Conduct a comprehensive investigation of your DUI accident case
Answer your questions, address your concerns, and provide guidance
Assemble all relevant evidence to build a persuasive legal case
Undertake settlement negotiations get you full financial compensation
Prepare for personal injury litigation
We will take your case wherever it needs to go to get you the maximum available financial compensation. Of course, many DUI accident claims are settled without litigation. Indeed, the American Bar Association (ABA) reports that the overwhelming majority of personal injury cases are resolved before a trial. For injured victims, the ideal result is to get a full settlement offer — eliminating all risks and ensuring financial compensation can be accessed more quickly. Of course, defendants and insurers are not always willing to play fairly. Our trial-tested California DUI victim attorneys are always ready to file a lawsuit to hold them accountable in the courtroom.
You Can Always Afford a Top-Rated Drunk Driving Accident Victim Attorney
Following a major accident, it is normal to have concerns about the cost of legal representation. Many injured victims wonder: Can I afford the best DUI accident lawyer in California? The answer is an unequivocal 'yes.' Injured victims can always afford top legal representation. Arash Khorsandi's California DUI victims lawyers at Arash Law handle personal injury claims under contingency fee agreements.
There are $0 upfront costs and $0 out-of-pocket fees. You will not get charged an hourly rate. Our California drunk driving accident-victim lawyers only get paid based on your recovery. Our interests are fully aligned with our clients' interests, so We only get paid when you get paid. You will only pay a fee when we win your personal injury case. Our attorneys want to put money into your pocket — we do not want to take anything else out. Remember, we will review your case — no strings attached — free of charge. You won't just get a sales pitch: you will get actionable information from an experienced California personal injury lawyer.
Contact Our California Injury Lawyers for Victims of Drunk Driving Accidents Today
Our top-rated California auto accident lawyers at our firm have the skills and experience needed to represent drunk driving accident victims in the full range of personal injury claims. We will fight tirelessly to protect your legal rights and help you and your family recover the full and fair financial compensation that you rightfully deserve.
Are you ready to find out if you have a case? We are here to help. Please do not hesitate to contact our legal team to set up your free, strictly confidential personal injury case evaluation. Our legal team will get you answers. With conveniently located offices in Los Angeles, San Francisco, and Sacramento, we are well-positioned to serve injured victims throughout the state of California.