San Jose

DUI Accident Victim Lawyers
with over $500 Million Recovered in Compensation for Injury Clients.
You May Be Entitled to Compensation

San Jose DUI Accident Victim Lawyers with

Legal Insights & Trusted Results
Did you or a loved one get hurt in an accident caused by a DUI crash? You need to retain skilled San Jose DUI accident victim lawyers to protect your legal rights. Our team at Arash Law will provide a free consultation to help you decide what steps to take following such an accident. Call (888) 488-1391 today to schedule a free, no obligation consultation.
As the largest city in Northern California, San Jose has many attractions that make it one of the most popular metropolitan areas in California. Home to approximately 1 million people, the city of San Jose is the third most populated urban center in California. Only Los Angeles and San Diego are more populated than San Jose. Situated on the San Francisco Bay, the city of San Jose rests in the middle of the Santa Clara Valley.
Santa Clara County is one of the wealthiest counties in the nation. The city of San Jose is the central part of the San Jose-Sunnyvale-Santa Clara Metropolitan Statistical Area. This metropolitan area contains approximately 2 million people. The other large metropolitan areas near San Jose include the San Francisco Bay Area and the San Jose-San Francisco-Oakland Combined Statistical Area.
Intoxicated drivers cause automobile accidents that result in serious bodily injury and death. Families in San Jose face the loss of their loved ones when their lives are affected by a drunk driver. It only takes a moment for a drunk driving accident to occur, but the consequences of these accidents last for decades. Emotional pain, psychological suffering, and physical injuries are examples of what injured victims and survivors must face after a drunk driving accident. The negligent actions of intoxicated drivers can alter the lives of innocent victims forever.
Although the legislature has passed laws that attempt to reduce the number of drunk driving accidents in California, drunk drivers still cause many automobile accidents across the state. Many drivers believe they will not be affected by alcohol. The effects of alcohol are subtle, however, and drivers may be unable to ascertain their level of impairment. The criminal defendant who caused the drunk driving accident faces criminal charges brought by the state. But other drivers and passengers must resort to civil law to seek financial compensation for their injuries.
Drunk driving accidents can cause innocent victims to suffer serious bodily injury or death. These types of accidents appear to be increasing in California. However, many drivers still choose to drive their automobiles after they have consumed alcohol. The California Office of Traffic Safety provides reports and studies concerning alcohol-related automobile accidents in California. Deaths due to drunk driving accidents rose by 16% from 2015 to 2016, amounting to more than one thousand deaths a year. All California law enforcement officers arrested 240,000 people for driving under the influence of alcohol in 2015.
The survivors of these accidents face financial insecurity, emotional turmoil, and physical disability. The National Highway Traffic Safety Administration reports that in 2017, approximately ten thousand people died due to drunk driving accidents, which amounts to one fatality every fifty minutes. Out of this total, 1,120 of these fatal accidents happened in California.
Around a third of all deadly automobile accidents concern individuals who have ingested alcohol. Statistics demonstrate that approximately two out of ten U.S. citizens will be a participant in a drunk driving accident during their lifetimes. MADD (Mothers Against Drunk Driving) considers drunk driving a violent criminal offense. Although criminal courts can punish guilty defendants, these cases do not provide monetary compensation to the victims of drunk driving accidents.
MADD conducts research studies related to drunk driving accidents in the United States and participated by drivers whose blood alcohol content is 0.08 (the legal limit for intoxicated driving in California) or higher. The study shows even a blood alcohol content of 0.04 to 0.06 can cause significant impairment. Most drunk drivers operate an automobile about eighty times before they are ever arrested. That is why drunk driving and impaired driving must be taken seriously by all members of our society, including bicyclists, pedestrians, and motorists. They are all at risk of suffering severe bodily injury or death due to the actions of intoxicated drivers.
It usually takes four alcoholic drinks to raise a person's blood alcohol content to 0.08. However, even a relatively small amount of alcohol can still affect a person's ability to operate an automobile. Slowed reaction time is one of the most dangerous elements that makes intoxicated driving such a dangerous activity. Those who are inebriated may experience blurry vision, loss of balance, impaired coordination, and slurred speech.
Drivers who have had only a few alcoholic beverages may be unable to detect dangerous conditions on the road. If a driver becomes intoxicated, they may engage in dangerous behaviors such as speeding, swerving out of their lane, failing to follow traffic signs, and veering over the dividing line in a roadway.
It is necessary to report any drunk driver who strikes your automobile while you are driving. Drunk drivers should not flee an accident scene and escape responsibility for their actions. Our San Jose
DUI accident victim lawyer
can help you determine how to proceed in a civil case against the intoxicated driver who caused you to suffer injuries. You can seek financial compensation for your injuries as well as your lost earnings, pain and suffering, and property damage through the guidance of our award-winning San Jose DUI accident victim attorneys at Arash Law. Contact (888) 488-1391 to schedule a consultation today.
Our client was driving with his wife and son on a two-lane highway when a drunk driver crossed the double yellow lines, causing a head-on collision that claimed the life of a loving wife and mother.
– 
ARASH KHORSANDI
Initiating a Civil Lawsuit After Suffering Injuries in a Drunk Driving Accident
Driving under the influence of alcohol is a crime that can lead to the loss of a driver's license, monetary fines, and jail time. But the state is not responsible for ensuring that accident victims receive financial compensation for their injuries. You can seek monetary compensation for your injuries by filing a civil lawsuit through the help of professional San Jose DUI accident victim lawyers against the driver who caused the accident.
The following elements are important to any civil lawsuit:
(1) The burden of proof in a civil lawsuit is a "preponderance of the evidence" standard, not the "beyond a reasonable doubt" standard associated with criminal cases; and
(2) even if the intoxicated driver is not punished criminally, you can still seek financial compensation by demonstrating that the drunk driver engaged in negligent conduct.
The Procedures Related to Civil Lawsuits
The initial step in a civil lawsuit is filing an insurance claim with the other driver's insurance company. All drivers are required to carry automobile liability insurance in California. The insurer may attempt to deny your claim. You need to be prepared to deal with insurance companies throughout the entire process associated with a legal proceedings. Insurance companies will attempt to preserve as much profit as possible, and you will typically receive low offers in the beginning stages of the litigation.
You can file a complaint and initiate a legal action if the insurance company refuses to pay a reasonable amount on your insurance claim. San Jose DUI accident victim lawyers can help you understand all the details that make these complex.
The following are some of the types of damages injured victims can seek in civil lawsuit:
Property damage – If you have insurance, your insurance company will play a role in this process. You need to be prepared to present automobile repair bills and other forms of documentary evidence to substantiate your property damage claims.
Lost earnings – You may have lost the ability to work at your former place of employment due to the nature of your injuries. You may no longer be eligible to work in your chosen field due to temporary or permanent disability. It is possible that your injuries will prevent you from working for the remainder of your life. You can seek lost earnings as part of your damages in a DUI accident case. Expert witnesses usually calculate lost future earnings by assessing your potential lifetime earnings.
Loss of consortium – The spouse of an injured victim claims loss of consortium. A spouse may be unable to experience the companionship and society of their partner due to the nature of their partner's injuries. The injured victim may be unable to enjoy hobbies with their spouse or engage in other activities. A spouse may have to take on more household chores and lose out on the support provided to them by their spouse.
Pain and suffering – Non-economic damages are generally not quantifiable. Emotional pain and physical suffering are two primary components of non-economic damages. Physical and emotional trauma may make it difficult for an injured victim to experience joy and happiness. Post-traumatic stress disorder can cause nightmares and depression. Some injured victims may feel unsafe all the time and become afraid to leave their homes. Disfigurement and amputations can leave accident victims ashamed to be seen by others.
Past and future medical bills – Injured victims who suffer injuries will end up accruing numerous medical bills. Medical treatment is expensive, and it is important to understand how much medical bills can increase over time. Many individuals injured in DUI accidents may have to undergo physical therapy and rehabilitation. Sometimes accident victims suffer traumatic brain injuries or spinal cord injuries. In these cases, it is possible for life-long medical care to be absolutely necessary to enable the injured victim to live their life.

Emperatriz Ayala
My husband had an accident 2 years ago, a 85 years old man hit him, the Arash law group works very well on my husband case that took 9 month and he won the case and my husband was happy with the results. A year later I got into an accident as well and I'm still waiting in my case is almost resolving and it's 9 months already. This people knows the law and they do their job right to help you out in getting the most for you to fight on your behalf. I strongly recommend the Arash Law firm they do things right in a efficient and professional manner.

Chris Zavala
Had a great experience with all the people at Arash law. Long story short was in a bad car accident. It was overwhelming and the whole process was a lot, but they kept me in the loop. They answered all my questions and gave me great advice. Couldn't be any happier. Would definitely recommend anyone looking for a personal injury lawyer. They'll guide you through the whole process!

Jill Smith
Having Arash Law handle my auto accident was the best decision I could have made. Everyone I interacted with was kind, professional and detail oriented. I am extremely happy with the outcome and would recommend them highly.

Joseph R. Porter
From start to finish, Arash Law firm is there every step of the way with close, constant, personal contact and attention. I never knew a Law firm could actually care so much for me as a person and what I was personally going through as well as the settlement I was going to recieve once my case was finally completed. Thank you to everyone at Arash Law for your ongoing support and communication. You are the ONLY firm I will ever recommend to someone who is need of a great attorny.

Monica Parra
I had an excellent experience with Arash Law. I will definitely recommend to my family and friends. I interviewed a few firms before deciding to work with Arash Law. What made my experience excellent was (i.e. head attorney being accessible to talk to and he answered all my questions and concerns, sensitive and thorough personel who completed in home intake & follow up process, being connected immediately to quality Physicians who addressed my injuries and recovery process, clear contract-read throughly to ensure its something you can commit to). Being in a car accident is a traumatic experience and I had a sense of peace knowing Arash Firm was walking with me throughout the whole process. Thank you Arash Firm for all your hard work and help. I am so grateful and appreciative for you all! 🙏 With Gratitude, Monica Parra
Evidence of Criminal Conduct in DUI Accident Cases
Driving under the influence of alcohol is a crime in California and the rest of the United States. The responsible party will need to be charged with a crime and sentenced, depending on whether they plead guilty or not guilty. These criminal defendants will not be held accountable under the civil law. Injured victims themselves must bring civil lawsuits against the responsible party to seek financial compensation for their injuries.
Even if a criminal defendant is sentenced for a DUI offense, it is not certain that the driver will be ordered to pay restitution. A civil lawsuit enables injured parties to seek monetary compensation from parties who cause them to suffer injuries. Understanding how lawsuits in civil court work can help you toward achieving your goals.
The following evidence typically seen in a criminal case can benefit your civil lawsuit:
Conviction – A DUI conviction can be important to your civil lawsuit because it will provide the civil court with more evidence that the defendant did engage in negligent conduct. In California, pure comparative negligence laws are in effect, and you can seek greater financial compensation the less responsible you are for your own injuries.
Testimony – Testimony is one of the most important forms of evidence in a civil lawsuit. Evidence of wrongful conduct in a criminal case can be used in a civil lawsuit. Understanding how the rules of evidence operate can help you be more knowledgeable on the details related to your DUI accident case.
Traffic collision reports – Police officers produce traffic collision reports. These reports should be used by seasoned San Jose DUI accident victim lawyers to help you create a strong case strategy. The officers may have administered field sobriety tests to the intoxicated driver at the accident scene.
Injuries Suffered by Victims in Drunk Driving Accidents
It is impossible to predict what an intoxicated driver will do while on the open road. Many of these drivers may black out and lose consciousness while driving. All drivers who come into contact with a drunk driver may not know how to respond to this type of conduct. Accident victims often do not have time to react to a drunk driver because these accidents occur in a matter of seconds. The following are some of the most common injuries suffered by victims in DUI accidents:
Bone fractures
Temporary or permanent paralysis
Severe burns
Amputations
Disfigurement
Facial lacerations
Traumatic brain injuries
Spinal cord injuries
Whiplash
Drunk driving accidents can cause accident victims to suffer serious bodily injury or death. Severe injuries can leave victims feeling unmotivated and defeated. Physical therapy, rehabilitation, and other forms of treatment may be necessary to help the victim heal from their injuries. Sometimes accident victims may be unable to work for the rest of their lives.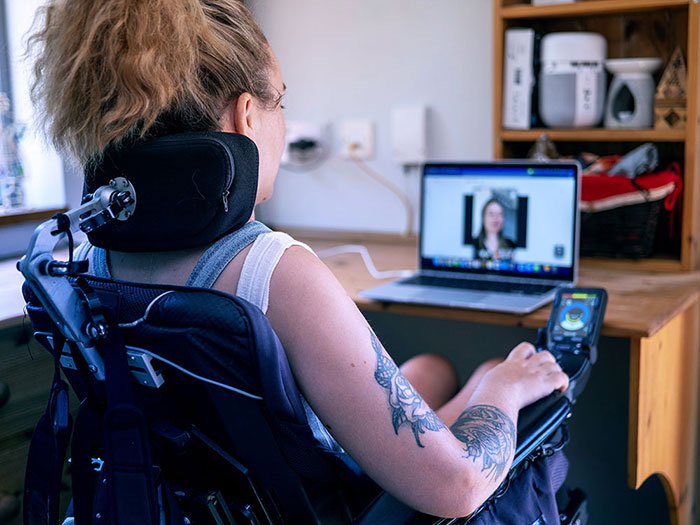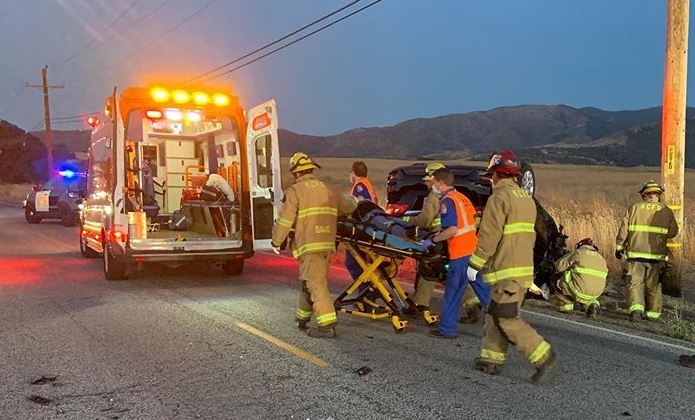 Automobile accidents involving inebriated drivers often cause injured victims to suffer traumatic brain injuries. Many drunk drivers may not understand how fast they are traveling. Also, these drivers may pass through traffic signs without stopping. A frontal collision can cause injured victims to suffer traumatic brain injuries. The following are common symptoms of traumatic brain injuries:
Mood variations
Insomnia
Sleeping excessively
Loss of memory
Nausea and dizziness
Migraines
Loss of consciousness
A traumatic brain injury may not produce immediate discernible symptoms. It is possible that symptoms will become more noticeable during the weeks and months after the date of the incident. If a traumatic brain injury is not diagnosed, then it is possible that medical complications will become more serious as time passes.
Intoxicated Drivers and Pedestrian Accidents
The National Highway Traffic Safety Administration reports that California leads all the other states in the country in the total number of pedestrian fatalities. The Fatality Analysis Reporting System demonstrates that approximately seven thousand fatalities due to pedestrian accidents were recorded in California from 1997 to 2005. Over a thousand more pedestrian accidents did not result in any individual's death. About twenty percent of all these pedestrian accidents were the result of a driver who was intoxicated at the time of the accident.
Drunk Driving Accidents and Wrongful Death Cases
The National Highway Traffic Safety Administration reports that in 2005, alcohol intoxication was a major factor in thirty-nine percent of all automobile fatalities in the United States. Also, alcohol was a major factor in forty percent of all fatal automobile accidents in California. This loss of life could have been avoided if drivers had not driven while under the influence of alcohol.
Drunk driving is a serious offense, and it is necessary to remember that this single act can cause untold wreckage and emotional pain in the lives of innocent victims.
Intoxicated Drivers and Injured Bicyclists
It may be hard to see bicyclists while traveling on roadways in California. It can be particularly difficult to see bicyclists at night. Intoxicated drivers may not see a bicyclist at all until it is too late and the driver strikes the bicyclist. Many inebriated drivers cannot multitask, and it is possible that a driver may be too intoxicated to know that they have struck a bicyclist.
The National Highway Traffic Safety Administration reports that intoxicated drivers were a factor in approximately thirty-seven percent of all bicyclist fatalities in 2008. In some cases, drunk drivers may face both criminal penalties and civil liability due to their irresponsible actions.
San Jose and DUI Accidents: Frequently Asked Questions
The following are some of the most frequently asked questions regarding DUI accidents in San Jose, California. The more informed you are about these types of accidents, especially with the guidance of San Jose DUI accident victim lawyers, the more prepared you will be to assert your legal rights in a civil lawsuit.
Driving under the influence of alcohol is a criminal offense in California. In California, the legislature has made it a priority to be serious about punishing those guilty of driving while under the influence of alcohol. Law enforcement officers use field sobriety tests and breathalyzer tests to see if a driver is under the influence of alcohol. In some circumstances, blood tests are used to assess a driver's blood alcohol content.
The California Vehicle Code sets the following blood alcohol content percentage limits:
0.04 is the limit for rideshare drivers and taxi drivers.
0.01 is the limit for a driver younger than 21 years of age.
0.04 is the limit for an individual with a Class A or Class B driver's license (these are usually commercial license holders).
0.08 is the limit for automobile drivers in California.
Blood alcohol content levels that rise above these limits will result in criminal liability for the driver. These drivers can be arrested and charged with driving under the influence of alcohol.
Do I Need to Retain The Service of San Jose DUI Accident Victim Lawyers?
Law enforcement officers should arrive at the scene of a DUI automobile accident. After emergency personnel assess all the injured parties, law enforcement officers will assess whether the driver who caused the accident is under the influence of alcohol. If the driver's blood alcohol content is over the legal limit, the driver will be arrested and charged with driving under the influence of alcohol.
When an individual is charged with driving under the influence of alcohol for the first time, it is typically a misdemeanor offense. The consequences associated with this crime include jail time, probation, monetary fines, and loss of driving privileges. These penalties may be more severe if a victim suffers serious bodily injury or death. DUI laws are designed to prevent people from committing these offenses and to save lives.
The criminal courts will not provide financial compensation to those who suffer injuries during a DUI accident. Our San Jose DUI accident victim lawyers at Arash Law can help you seek financial compensation for your injuries. Your damages may include lost earnings, lost earning capacity, pain and suffering, and medical bills. You have the right to seek compensation from the party who engaged in the negligent conduct that caused your injuries.
Will An Intoxicated Driver Be Convicted Of Driving Under The Influence Of Alcohol If Their Blood Alcohol Content Is Lower Than The Legal Limit?
Yes, a law enforcement officer can decide whether or not a driver is under the influence of alcohol if the driver's blood alcohol content is lower than 0.08. After conducting a field sobriety test, the law enforcement officer may decide whether to arrest the driver, depending on how the driver was operating their vehicle. A driver with a blood alcohol content lower than 0.08 can still be arrested and charged with driving under the influence of alcohol. You can bring these facts up in a civil lawsuit.
What If The Criminal Case Against The Intoxicated Driver Was Dismissed?
Courts may dismiss a driving under the influence case for many different reasons. Constitutional violations, faulty testing methods, and procedural issues regarding the police investigation may all be relevant to a court's determination. You can still proceed with a civil lawsuit against the driver through the guidance of San Jose DUI accident victim lawyers, even if criminal charges are dismissed.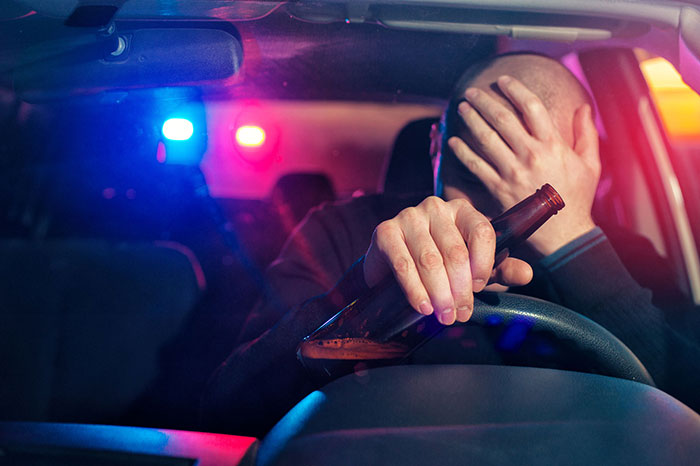 Gil v. Anderson Plumbing: verdict by a Los Angeles County Superior Court jury in Van Nuys awarded to a man who was injured when his vehicle was struck from behind by a large commercial plumbing van. Benny was part of the trial team that obtained this verdict.
– 
BENNY KHORSANDI
Which Parties Can File Claims Against An Intoxicated Driver?
Most civil claims are brought by the driver and passenger of the vehicle struck by the drunk driver. The following individuals may also bring legal claims against the intoxicated driver:
A bystander who is a relative of the injured victim

The partner or spouse of the injured victim
The family members of the individual who died in the automobile accident
A passenger inside the intoxicated driver's automobile
These factors can be relevant to any civil lawsuit involving a drunk driver. Experienced San Jose DUI accident victim lawyers can help you understand the facts of the case to determine which legal claims may be relevant to a civil lawsuit.
Which Parties Pay For My Losses And Injuries?
The drunk driver who caused your injuries likely had automobile liability insurance. Automobile liability insurance is a requirement for all drivers in California. The intoxicated driver's insurance company will be liable for providing you with financial compensation for your injuries. The other parties that may be responsible for paying you damages will vary depending on the facts and circumstances of the case. If a drunk driver used another person's automobile at the time of the accident, the owner may be liable for your injuries.
If a drunk driver caused the accident while participating in an event sponsored by their employer, the employer may be liable for your injuries. It is necessary to assess all the facts of a case to determine which parties may be liable for a victim's injuries. Expert San Jose DUI accident victim lawyers can greatly assist with that.
Will Insurance Companies Assess DUI Accidents Using Their Own Criteria?
The answer to this question is complex. An insurance company will assess your claim like they do other claims, but they might try to suggest that the drunk driver was not liable for your injuries. The insurance company representatives will attempt to analyze your medical bills, injuries, and lost earnings figures. Also, the insurance company will try to suggest that you did not experience pain and suffering as a result of your injuries. However, the jury, together with skilled San Jose DUI accident victim lawyers, can be a counteracting force during DUI accident cases.
Insurance companies may be more willing to settle a case if capable San Jose DUI accident victim lawyers apply pressure in a consistent manner. If a case is not resolved through a settlement agreement, the next step will likely be a jury trial. Insurance companies will try to avoid having a jury determine whether or not their driver should be liable. It is difficult to keep important information from a jury. Insurance companies know that jurors may have a more neutral understanding of the facts of a DUI accident case.
Proficient San Jose DUI accident victim attorneys understand the tactics used by insurance companies. It can be frustrating to consider all the elements that will influence the outcome of a DUI accident case, but it is not impossible. While you recover from your injuries, a knowledgeable lawyer can make sure that your case is handled competently and professionally. You also want to ensure that a civil lawsuit is filed within the statute of limitations period. Many factors can have a lasting effect on your case. Reaching out early to our San Jose DUI accident victim lawyers at Arash Law can help you preserve your legal claims.
Benefits of Hiring Experienced San Jose DUI Accident Victim Lawyers
Qualified San Jose DUI accident victim lawyers can help you take the time to recover from your injuries. It can be exhausting to think of handling every aspect of a civil lawsuit while recovering from mental and physical injuries. You may be experiencing psychological distress due to the memories you have of the accident. It is possible that you feel as if you are lucky just to be alive, and you do not need to worry about the complexities and details of a civil lawsuit. However, you need to stand up for your legal rights and make sure that you seek financial compensation for your injuries.
Standing up to insurance companies can be overwhelming without the assistance of aggressive San Jose DUI accident victim attorneys. The representatives who work for the insurance company will attempt to save as much money as possible, meaning your claims will be denied and delayed. An insurance company representative may suggest that you are not really suffering from any physical or mental injuries. It is also possible that you will have insurance company representatives analyzing your social media account and searching for information that implies you are not actually injured. These problems and issues can arise during any civil lawsuit.
DUI accident cases may be more complex because there is an element of criminal law added to the overall content of the case. Retaining skilled San Jose DUI accident victim lawyers can help you avoid making mistakes that can reduce the amount of financial compensation you can seek for your injuries. You do not want to accept a low settlement offer that will not provide you with the financial compensation you need to pay your medical bills and other expenses.
Contact The Best DUI Accident Victim Lawyers San Jose Has to Offer
Arash Law, founded by famous attorney Arash Khorsandi, Esq., helps injured victims seek financial compensation for their injuries. We have decades of experience representing clients in personal injury cases. We have recovered over $500 Million for clients throughout California. We focus on your case, and we are not afraid to stand up to insurance companies and assert the rights of our clients.
Contact Arash Law at (888) 488-1391 to schedule a free consultation. Our San Jose DUI accident victim lawyers serve the surrounding areas such as Santa Clara, Campbell, East Foothills, Milpitas, Cupertino, Los Gatos, Sunnyvale, Saratoga, Mountain View, Los Altos, Los Altos Hills, Fremont, Newark, Palo Alto, and Stanford.