Our Newark Injury Law Firm

Doesn't Just Win,


We Win Big!
You May Be Entitled to Compensation

Arash Law, headed by Arash Khorsandi, Esq., understands that accidents can bring physical pain, emotional distress, and financial troubles for victims and their families. Our Newark personal injury law firm is ready to take on challenges and will guide you throughout your case. We relentlessly pursue rightful compensation and justice for injured individuals. Call us for a free consultation at (888) 488-1391 and start the journey to justice.
Newark is a city known for its natural beauty and activities that locals and visitors can enjoy. However, car crashes, slip-and-fall, and truck accidents can still happen here. Even with safety measures in place, unfortunate incidents can occur, and they require careful attention.
If you're ever in an accident, getting legal help is important. The other person's insurance company will often send someone to assess the situation and try to pay out as little as possible. That's where our experienced personal injury law firm in Newark comes in. We ensure that things are fair for you and that you get the right compensation for your damages. 
April 2019: $14M settlement in a traumatic brain injury case involving a defective piece of equipment at a factory.
– 
BRIAN BEECHER
IF YES, You may be able to recover financial compensation. TELL US MORE: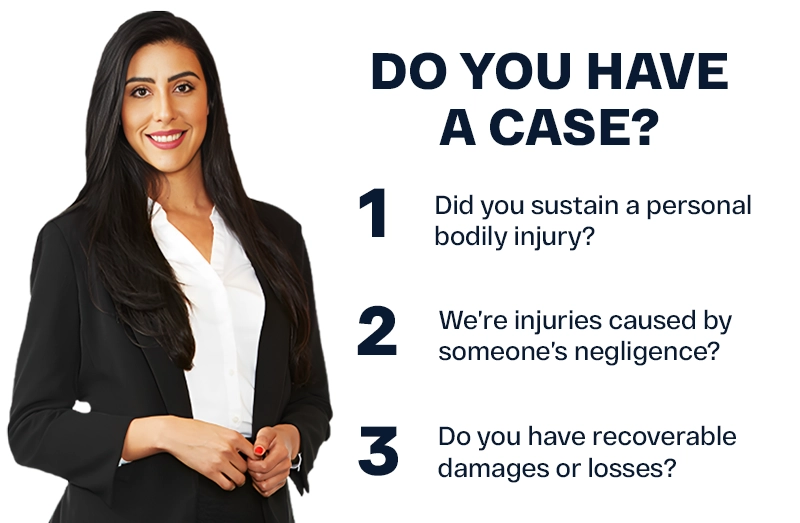 IF YES

, You may be able to recover financial compensation.

TELL US MORE:
Seven Most Common Types of Personal Injury Claims in Newark
A personal injury case emerges when someone gets injured due to the carelessness or negligence of another person. In Newark, there are seven primary categories of personal injury cases, all of which we adeptly manage, including:
Motor Vehicle Accidents, including subtypes such as:

Auto accidents
Motorcycle accidents
Trucking accidents
Pedestrian accidents
Uber/Lyft accidents
Medical Malpractice
Product Liability
Wrongful Death
Workplace Accidents
Slip-and-Fall
Animal Bites and Attacks
Other Types of Personal Injury Cases
Additionally, beyond the aforementioned accident-related cases, we also handle the following types of personal injury claims in Newark: 
Burn Injuries
Head Injuries
Spinal Cord Injuries
Civil Battery
Whiplash
Boating Accidents
Child Injury Cases
Four Elements of Negligence in Personal Injury
Negligence is a pivotal concept in personal injury law, affecting numerous residents of Newark who may, at some point, fall victim to another person's careless actions. This underscores the importance of comprehending the principles of negligence under California law.
At the core of every personal injury case lies an instance of negligence—either a failure to exercise reasonable caution in a situation or an intentional wrongful act. According to California state law, proving these four fundamental elements of negligence is crucial to the success of your personal injury claim:
Duty of Care refers to the legal obligation the defendant had to uphold toward the plaintiff.
Breach of Duty pertains to the defendant's failure to fulfill their duty of care.
Causation involves demonstrating that the defendant's breach of duty directly led to the damages suffered.
Damages refer to the harm or injuries sustained by the plaintiff due to the defendant's actions or inactions.
Meeting these elements significantly enhances your chances of a successful personal injury claim. An experienced Newark personal injury law firm can assist you in collecting tangible evidence from the location of your injury and procuring statements from eyewitnesses who observed the incident. Their knowledge ensures you're well-equipped to pursue your claim effectively.
This was a sad and tragic case in which our client was paralyzed after being struck by a distracted driver. The maximum policy settlement was 5.25 million and we were able to settle for the full amount. In addition, we were able to add additional workers' compensation benefits from our client's employer, as he was working at the time of the incident. The parties agreed to settle our client's workers' compensation claim for $2.5 million.
This was a sad and tragic case in which our client was paralyzed after being struck by a distracted driver. The maximum policy settlement was 5.25 million and we were able to settle for the full amount. In addition, we were able to add additional workers' compensation benefits from our client's employer, as he was working at the time of the incident. The parties agreed to settle our client's workers' compensation claim for $2.5 million.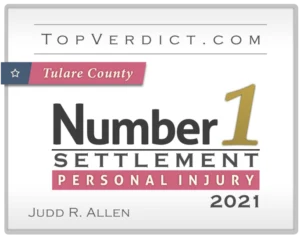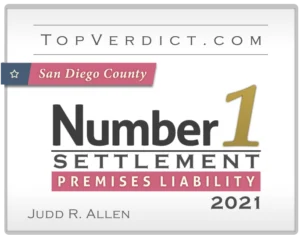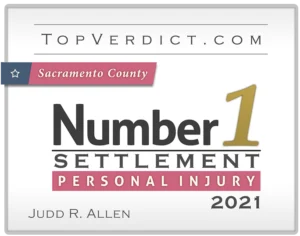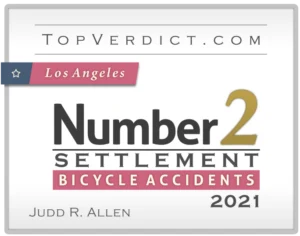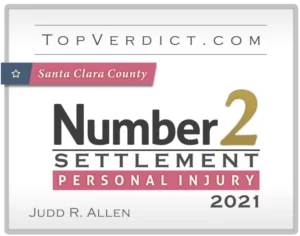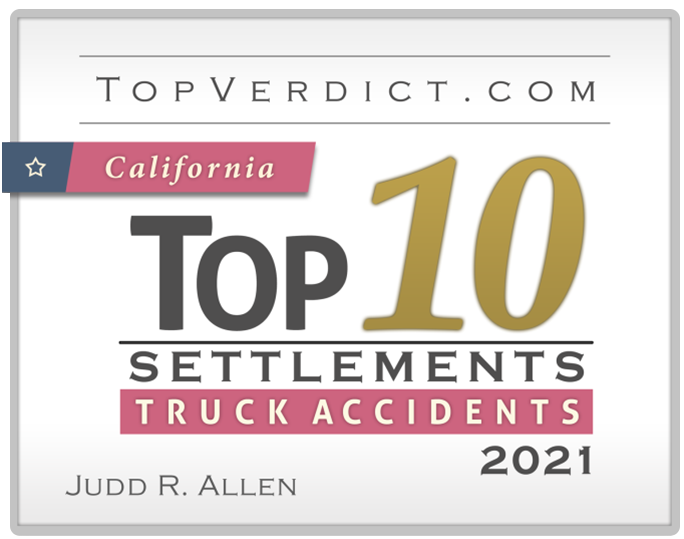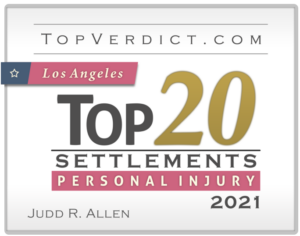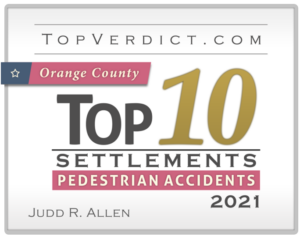 Steps to Take Immediately After an Accident in Newark
After an accident, you might not immediately think about filing a personal injury claim. But the choices you make are really significant. These steps will help ensure your safety and make your future claim stronger.
Seeking medical assistance promptly following an accident is crucial, even if you believe your injuries aren't severe. Here are two key reasons:
Consulting a doctor ensures that your injuries are correctly identified and addressed immediately. If left untreated, internal injuries could worsen, potentially leading to significant long-term problems.
Your visit will be documented, providing essential proof that your injuries directly stem from the accident. This documentation can play a vital role in supporting your claim.
Ensure that you report the accident without delay. The investigating authority, whether it's the police or your employer, will record the details of the incident. These reports are highly valuable for safeguarding important information.
Unfortunately, over time, some evidence can disappear or be forgotten. You can make your personal injury claim stronger by taking steps to protect this important information. Take pictures of where the accident happened and of your injuries. Write down what you remember about what happened. Any details and evidence that you can save will be really helpful.
Do Not Answer Calls From Insurance Companies
Insurance companies aren't looking out for your best interests. Their main goal is to give you the smallest payout possible to settle your claim. This applies even when dealing with your own insurance company. Anything you tell them, whether you say it or write it, can be used against you. That's why it's crucial to have legal representation to safeguard your interests.
In our digital age, almost everyone is on platforms like Facebook, Instagram, Snapchat, or TikTok. Insurance companies and defense attorneys are well aware of this fact. Thus, it's crucial to ensure that all your accounts are set to private. Insurance companies often hire individuals and firms specifically to find photos or videos that could suggest you're not truly injured.
Avoid accepting friend requests from unknown individuals while your case is ongoing. By refraining from using social media or adjusting your settings to make your account private, you take away a tool that insurance companies could potentially use against you.
Get a Legal Representation
Once you hire a lawyer, the insurance company is no longer allowed to communicate directly with you. An attorney can look out for your best interests and manage the bulk of the work involved in your case. In fact, a study conducted in 2014 discovered that having a lawyer represent you can triple your recovery amount. 
Although you aren't legally obligated to have legal representation for an injury claim, having one can significantly enhance your case while safeguarding your rights.
Compensatory Damages in a Newark Personal Injury Case
In a personal injury case, the majority of "damages" are what we call compensatory damages. These damages are meant to make up for particular losses you've experienced. Some of these losses are related to money, while others pertain to the pain and suffering you've endured.
The other category of damages is non-compensatory. These damages don't directly reimburse you for any losses, although you still receive a monetary award. An instance of this would be punitive damages, which fall under this non-compensatory category.
These are the monetary setbacks you face from an accident and/or injury.
This encompasses various damages, such as:
Medical Expenses
Loss of Income
Out-of-Pocket Expenses
This category of damages reflects the emotional and physical distress you endure following accidents like car collisions, truck incidents, motorcycle crashes, slip-and-fall accidents, and similar events.
When you pursue non-economic damages, they may encompass:
A decrease in your overall quality of life
Permanent Disabilities and impairments
Emotional Distress
Scarring and disfigurement
Physical pain and discomfort
Loss of Consortium
Mental Aguish and Trauma
Loss of enjoyment of life
Comparative Fault in Newark Personal Injury Claims
Each state has its own set of laws governing negligence and liability concerning personal injury claims. California stands among the minority of U.S. states that adhere to a pure comparative negligence statute. Under this law, plaintiffs who bear some responsibility for the damages they claim can still seek compensation from defendants, but the awarded amount may be reduced to account for their share of fault.
In personal injury cases, defendants often try to invoke comparative fault to lessen their liability for the damages suffered by plaintiffs. If you're concerned that you might share some blame for the personal injury you recently endured, it's crucial to consult with an experienced Newark personal injury law firm as soon as possible to discuss your worries.
Even minor comparative fault can significantly impact your case award depending on its value. For instance, in a $500,000 personal injury case where you are deemed 10% at fault, you could see a reduction of $50,000 from your awarded compensation.
How Long Can I File a Personal Injury Case in Newark?
Generally, the statute of limitations for most injury cases is two years from the date of the accident. However, various complex factors can alter this timeframe for filing your claim.
In certain scenarios, like when a public entity—such as a city bus driver—is responsible for your injuries, you might have as little as 180 days to initiate your personal injury claim. This highlights the importance of swiftly contacting our Newark injury law firm right after your accident. If the applicable statute of limitations expires, you'll lose the ability to file a lawsuit and seek compensation for the harm you've endured.
With an acclaimed legal team of over 100 professionals, we're equipped to guide your case from beginning to end. We skillfully construct your case, allowing you to focus on your recovery while we tirelessly advocate for the financial reparation you rightfully deserve. For decades, our Newark injury law firm has championed cases that aren't just about monetary figures but about the well-being of valuable individuals.
If You're Injured in Newark, Search For "The Best Injury Law Firm Near Me" — You'll Find Us!
Our law firm stands among California's most recognized and prosperous injury law practices.  Our highly regarded trial attorneys are renowned for securing multimillion-dollar verdicts and settlements in cases involving catastrophic injuries and wrongful deaths.
Our track record speaks for itself, having successfully recovered over $500 million in compensation for victims of various accidents such as car, truck, motorcycle, Uber, Lyft, bicycle, and pedestrian incidents. With decades of experience, our dedicated attorneys have advocated for the rights of Californians and their families.
Beware of other firms that make promises but lack the willingness to fight for you and take your case to trial. When you reach out to us, you will be assigned a dedicated attorney to cater to your needs throughout the entire process. Moreover, our approach to personal injury, car accidents, dog bites, and lemon law cases is based on a contingency fee arrangement. This means we only get paid when you do—putting your interests front and center.
Our legal services extend beyond Newark, spanning across California, including nearby cities like Fremont, San Jose, Oakland, San Francisco, Stockton, Modesto, Sacramento, Fairview, and San Lorenzo.
Our No Win, No Fee Guarantee for Accident Victims, Contact Arash Law, under the direction of Arash Khorsandi, Esq
Arash Law, under the guidance of Arash Khorsandi, Esq., is equipped to tackle challenges head-on and engage in negotiations with insurance adjusters. Our operations are built on a contingency fee basis, meaning you won't need to pay upfront.
In most personal injury cases, our fee is typically 33 percent or roughly one-third of the final settlement amount. Occasionally, specific circumstances call for alternative arrangements, like a sliding contingency fee. The details of these fee structures will be thoroughly discussed and included in our agreement at the outset of your case.
Please don't hesitate to reach out if you have any questions. We're committed to promptly returning your calls and emails, providing comprehensive responses to your inquiries, and keeping you informed throughout the entire process. For a free case evaluation, you can contact us online or give us a call at (888) 488-1391.
Get The Latest News from

The Best California Accident Law Firm Today