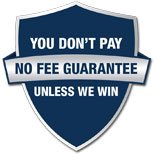 HOW MUCH IS YOUR
TRUCK ACCIDENT

INJURY WORTH?
We can tell you if you have a case or not within five minutes, Call (888) 488-1391
FREE CONSULTATION  ·  PAY NOTHING UPFRONT  ·  OVER $200 MILLION RECOVERED  ·  98% CASE SUCCESS RATE



---
California Truck Accident Lawyers Who Have The Resources To Beat The Insurance Companies
America relies on its trucking industry for the transportation of billions of goods every year. Unfortunately, millions of big rigs on the roads mean danger to other motor vehicle drivers. Large trucks sharing congested highways in California counties like San Diego, San Francisco, Los Angeles, Riverside, and Sacramento have led to thousands of fatal accidents over the years. In one year alone, 4,050 large trucks were in fatal accidents with other vehicles around the nation.
Another 87,000 large trucks were involved in injury crashes. Proper care and attention from those in the industry could have prevented most, if not all, of these deaths and injuries.
If you or a loved one recently sustained serious physical or emotional injuries – or expensive property damage – in a truck accident anywhere in California, speak with a professional at Arash Law. Our legal team understands that the negligence of truck drivers, fleet managers, maintenance crews, cargo loaders, and part manufacturers is often the cause of tragic truck accidents.
We have the skills and resources to investigate a crash, identify the defendant, and pursue a claim on our client's behalf. We can help you protect your rights as a big rig accident victim in California. One phone call to (888) 488-1391 could open the doors to significant financial recovery.
Types of Truck Accidents Common in California
Large trucks by nature operate differently than smaller motor vehicles. They have larger turning radiuses, slower stopping speeds, and a greater tendency to roll over. Inadequate driver training, lack of ability, and poorly maintained trucks can easily lead to terrible accidents. While no two truck crashes are exactly the same, there are common types of collisions that occur with 18-wheelers. Here are five common types and their potential causes:
Jackknife. One of the most common is the jackknife, or when the trailer swings outward to form a "jackknife" shape with the cab. At this dangerous 90-degree angle, a truck can skid uncontrollably or flip over. A driver slamming on the brakes too hard can cause a big rig to jackknife. Drivers should have the training and ability to brake properly and avoid this type of crash.
Rollover. Big rigs can legally weigh up to 80,000 pounds in the U.S. This much weight getting thrown around in a collision can easily lead to a rollover. If a driver loses control of the truck, collides with other cars or barriers, or goes off the road, the truck can turn on its side. Improper cargo loading and an imbalanced truck can also lead to a rollover. Rollovers can crush smaller vehicles and lead to pileups on the highway.
Tire blowout. Poor vehicle maintenance, old tires, or defective tires can lead to a dangerous blowout on the highway. A major blowout and an improper driver reaction to the emergency situation can lead to loss of control of the 18-wheeler. This can lead to the truck swerving between lanes or heading into oncoming traffic.
Rear-end collisions. Large trucks cannot stop as quickly as smaller vehicles. Drivers must leave plenty of following room in front of their trucks to avoid colliding with the back of a smaller vehicle in a traffic stop. Distracted, careless, or reckless truck drivers can fail to hit the brakes in time, leading to a rear-end collision. This type of accident can seriously injure passengers in the other vehicle, as the force the truck exerts is much greater than what the smaller car can handle.
Lost load. Careless cargo loading and failure to obey federal cargo securement rules can lead to an unsafe load. This can cause the truck to be off balance or too heavy. Improper tiedowns on an open truck can lead to lost loads – a very dangerous condition for other drivers. Falling cargo can strike other vehicles and cause accidents.
Truck accidents can occur in dozens of different ways. No matter what type of collision you were in, seek counsel from a personal injury attorney in California. Someone else's negligence could be the cause of your incident. Trust an attorney to analyze the elements of your accident and conclude whether or not a party might be liable for your injuries. There are many laws involved in the trucking industry, and accident cases can quickly become complex.
Who Is Liable for a Truck Accident in the state of California?
After any major accident, your first question might be who was to blame. You may have suffered serious or catastrophic personal injuries, or owned a vehicle that the truck totaled.
There could be a number of parties that may potentially be responsible for paying for your damage after a big rig crash. Entrust Arash Law with your case for assistance identifying the defendant(s) in your case. Determining the at-fault party can be more difficult than you think.
There are many possibilities for Truck Accidents:
The truck driver. Truck drivers can make bad decisions that result in the injuries and deaths of others on the roadway. Distracted, drunk, drowsy, incompetent, careless, and reckless truck drivers are dangers to society. According to a causation study from the Federal Motor Carrier Safety Administration (FMCSA), the critical reason for 87% of truck accidents was the driver. Poor driver decisions caused 38% of these accidents, 28% were from lack of driver recognition, 12% from non-performance, and 9% from performance.

Suing for a truck driver's mistake often involves bringing a claim against the trucking company itself. These companies used to avoid liability by hiring independent contractors, but the FMCSA's new rules hold the company responsible for the actions of its drivers regardless of employment status. You could have a case against the individual driver and/or the trucking company after a driver-caused collision.

The truck company. Sometimes the company itself is the primary defendant. This might be the case if the proximate cause of the accident had to do with fleet maintenance, poor driver training, or negligent hiring/retention practices. Truck companies are responsible for maintaining safe fleets and properly training workers. If the courts deem that lack of training contributed to the crash, the victim(s) may be able to sue the trucking company or fleet manager.
A third party. There are several third parties that may play a role in California truck accident cases. They include other drivers on the road, roadway maintenance crews, and vehicle manufacturers. If another driver caused your accident, you might pursue a claim with his/her insurance company.

Cases against city maintenance crews abide by the rules of suing the government. In California, this means you only have six months to notify the government of the claim. Cases involving vehicle part manufacturers are product liability claims, which come with their own set of rules.
One third party that may become more involved in future truck accident claims are the manufacturers and managers of driverless 18-wheeler trucks. Driverless trucks are the wave of the future, but they come with their own set of dangers, such as system malfunctions. Accidents involving driverless trucks may result in the vehicle manufacturer, operator, fleet manager, or other party to blame.
| | |
| --- | --- |
| As featured On | |
You Need Experienced Attorneys Who Will Fight For You!
Truck accidents are complex personal injury events. Determining the elements that contributed to a crash can take days or even months. An investigative team must consider driver training and competence, vehicle part manufacture, the condition of the roadway, and the responsibilities of the trucking company. In many cases, more than one factor contributes to a big rig accident. Crash reconstruction professionals can help victims determine the parties most likely at fault.
Federal Regulation of Truck Accidents
Truck drivers and companies must obey a plethora of federal laws in terms of vehicle maintenance, cargo securement, hours of service, and driver training. The FMCSA has hundreds of pages of rules and regulations regarding the trucking industry. If a party breaks any of these rules, resulting in a truck accident, the victim(s) may have grounds to sue for negligence. The courts will rule negligence if it deems that another prudent and reasonable party would have acted differently in similar circumstances. Breaking an FMCSA rule is strong evidence of negligence.
Truck accidents and the consequent legal suits often involve the government in terms of federal rules and responsibilities. A driver may have been operating a truck above the legal blood alcohol limit of 0.04%. Perhaps the driver ignored his/her hours of service rules and drove past the legal 14-hour maximum, falling asleep behind the wheel and causing a crash. The breaking of any federal or state rule, resulting in an accident, presents a strong case against the at-fault party. The experienced attorneys at Arash Law can help you navigate federal trucking laws and pursue cases against governmental bodies.
Contact Trustworthy Truck Accident Attorneys in California Today
We want to help you seek justice and compensation after a negligence-related big rig crash. At Arash Law, we've recovered millions of dollars for our car crash and truck accident injury clients. Our diligence, dedication, and determination enable us to vigorously pursue financial recovery on behalf of our clients. Truck accidents can leave victims permanently disabled, disfigured, or emotionally scarred. Victims deserve assertive legal representation after these extremely damaging collisions.
Regardless of the causes, responsible parties, laws, or types of injuries involved in your accident, we have the skill and experience your case demands. Let our team take care of the complicated legal matters surrounding your case. Trust us for dependable legal counsel, strong settlement negotiation, and aggressive representation in a courtroom. Our trial attorneys have decades of experience in truck accident law in California. To speak with us in a FREE case evaluation, call (888) 488-1391.
Our reputation in the field of trucking accidents and Injuries allows us access to the best doctors and medical teams throughout all of California. Whether you live in San Francisco, Oakland, San Jose, San Diego, Los Angeles, Fresno, Visalia, Sacramento, Stockton or Modesto we can get you into any specialist, quick and fast without the need for upfront bills and fees. Your health is our number one priority. Get the Conversation started, Call (888) 488-1391 today!
DID YOU KNOW?
Time is Critical: Personal injury laws in California give Rideshare Accident Accident victims just a Limited Amount of Time to negotiate a fair insurance settlement!


5 REASONS

Why Our Truck Accident Lawyers In California Should Fight For

YOU WINNING ISN'T EVERYTHING, IT'S THE ONLY THING.
We Are An Award-Winning Truck Accident Law Firm in California