California

Catastrophic Injury Lawyers
PAY NOTHING UPFRONT

OVER $

400

MILLION RECOVERED

ZERO-FEES UNTIL WE WIN
You May Be Entitled To Compensation

Our California Catastrophic Injuries Lawyers
Catastrophic injuries are some of the worst a person could ever endure. They range from multiple broken bones, traumatic brain injuries, extensive burns, blindness, deafness, and spinal cord injuries. They can also involve a number of nerves in the torso, arms, and shoulders, particularly when it is a brachial plexus injury.
These injuries often remain with a person throughout their entire life and require constant care. Often, accident victims cannot return to work after a catastrophic injury. People are left with high medical bills, other costs, such as outfitting a home to accommodate for a disability and are unable to work to pay for these expenses.
In addition to this financial burden, those suffering from a catastrophic injury are also unable to have the same type of relationship with their spouse or children they once did. They are in severe pain much of the time, have lost their independence, and are often left disabled, whether temporarily or permanently.
What can make these injuries even worse is when the accidents that cause them are the result of someone else's fault. This is typically the case with auto accidents, defective car products, workplace accidents, slip and falls, and more.
There Is Help for Anyone Who Has Suffered a Catastrophic Injury
When a person suffers a catastrophic injury due to the negligence of someone else, they have the right to hold the negligent party liable. This is done by filing a personal injury lawsuit. A lawsuit can help those recovering from a catastrophic injury claim the compensation they need to pay for the high medical costs and other expenses related to the injury. It can also help accident victims maintain their dignity and reclaim their independence.
Those suffering from this type of injury should know that they do not need to file a lawsuit, and try to prove it, all on their own. An experienced California catastrophic injury attorney can help those injured collect the full amount of compensation they are entitled to.
Compensation Won in a Catastrophic Injury Lawsuit Can Include:
Current and future medical expenses
Psychological therapy
Physical and occupational therapy
In-home care
Lost income
Loss of future earnings capacity
Pain and suffering
Disfigurement
Loss of enjoyment of life
Wrongful death
Punitive damages
Not every personal injury lawyer has the ability to take on catastrophic injury cases. Some are not equipped to handle the extensive process demanded by these types of injuries, and others do not have the necessary experience to understand the extent of the injuries, how costly they are to treat, or how long recovery will take. Due to the complexities of these cases, it is crucial that accident victims only trust their case to experienced California personal injury attorneys who know how to fight for a victim's rights and get them the full amount of compensation they deserve.
California Catastrophic Injury Statistics
While many people believe a catastrophic injury could never happen to them, they happen more often than people think. At any time a negligent driver, property owner, product manufacturer, or others may act recklessly or carelessly with little thought for the safety of others. A quick glance at the statistics of catastrophic injuries shows that it happens all too often throughout the country.
Accident injuries are now the third-leading cause of death in the United States.
One American is injured and killed by a preventable event every three minutes, whether these are auto accidents, drug overdoses, falls, drowning, or other accidents.
2016 saw 14,803 more accidental deaths than 2015. That was the largest yearly increase since 1936.
The National Spinal Cord Injury Statistical Center has reported that approximately 273,000 individuals in the United States are currently suffering from spinal cord injuries. The agency also reports that they see, on average, 12,000 new cases every year.
The United States Centers for Disease Control and Prevention (CDC) reports that every year, approximately 1.7 million people will sustain a traumatic brain injury.
Many of these accident victims never recover from their catastrophic injury. However, through medical treatment, physical therapy, and occupational therapy, they are often able to return to a productive and happy life, even if it is vastly different than the life they once knew.
Our client was driving with his wife and son on a two-lane highway when a drunk driver crossed the double yellow lines, causing a head-on collision that claimed the life of a loving wife and mother.
– Brian Beecher
Types of California Catastrophic Injuries
There are many different definitions of catastrophic injuries.  Title 42 of the U.S. Code, Section 3796b, though, states that a catastrophic injury is one that prevents a person from performing any gainful work throughout the rest of their lifetime. Many different types of catastrophic injuries fall under this definition.
Traumatic brain injuries are a result of blunt force trauma to the head. After a traumatic brain injury, a person's brain could begin swelling, bleeding, bruising, and otherwise suffering from inflammation. The symptoms experienced shortly after the injury is sustained can include nausea, dizziness, and bleeding. Over the long-term, a person will likely suffer from cognitive impairment including compromised senses, memory loss, personality changes, and more. Traumatic brain injuries are never minor and always have a lasting impact on the accident victim.
Like traumatic brain injuries, spinal cord injuries are always serious. The spinal cord sends messages between the brain and other functions of the body. When it is injured, the spinal cord is no longer able to transfer these signals. A spinal cord injury can result in paraplegia, which is paralysis of the lower limbs, or quadriplegia, a paralysis of every limb. When either of these is the case, a person is typically confined to a wheelchair for the remainder of their life.
Burns are sustained in a variety of degrees. When third- and fourth-degree burns cover large areas of the body, this is considered a catastrophic injury. These types of burns affect both the epidermis and the dermis. In some cases they can reach even farther into the body, affecting the bones, muscles, and organs. Nerve damage, scarring, excessive pain, disfigurement, and an impaired range of motion are the most common effects of these types of burns.
An amputation requires full or partial removal of a limb. Amputation injuries can happen at the scene of an accident, such as a catastrophic car accident, or doctors may perform an amputation when the injuries to a limb are so severe they cannot save the limb.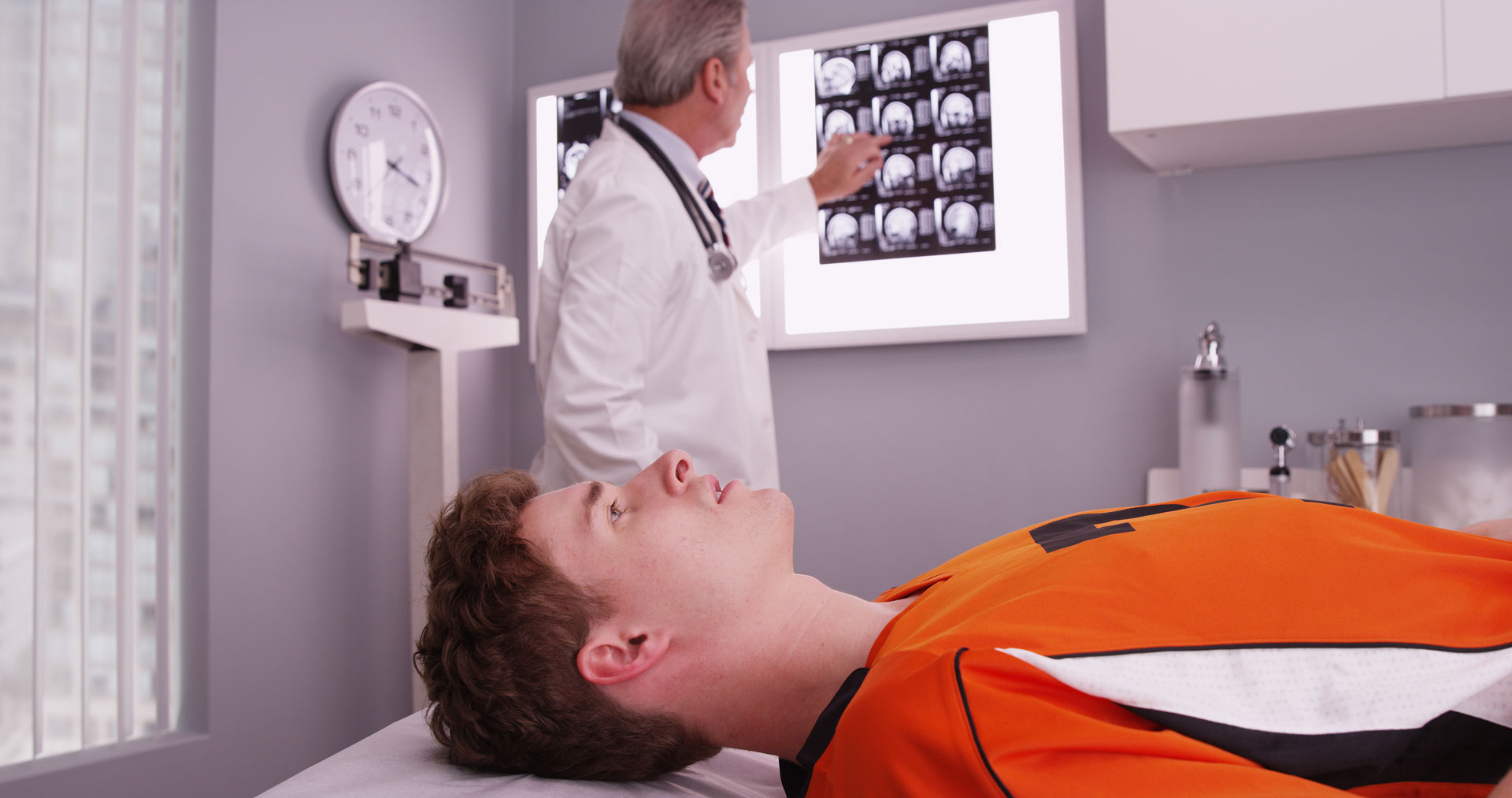 Emperatriz Ayala
My husband had an accident 2 years ago, a 85 years old man hit him, the Arash law group works very well on my husband case that took 9 month and he won the case and my husband was happy with the results. A year later I got into an accident as well and I'm still waiting in my case is almost resolving and it's 9 months already. This people knows the law and they do their job right to help you out in getting the most for you to fight on your behalf. I strongly recommend the Arash Law firm they do things right in a efficient and professional manner.

Chris Zavala
Had a great experience with all the people at Arash law. Long story short was in a bad car accident. It was overwhelming and the whole process was a lot, but they kept me in the loop. They answered all my questions and gave me great advice. Couldn't be any happier. Would definitely recommend anyone looking for a
personal injury lawyer
. They'll guide you through the whole process!

Jill Smith
Having Arash Law handle my auto accident was the best decision I could have made. Everyone I interacted with was kind, professional and detail oriented. I am extremely happy with the outcome and would recommend them highly.

Joseph R. Porter
From start to finish, Arash Law firm is there every step of the way with close, constant, personal contact and attention. I never knew a Law firm could actually care so much for me as a person and what I was personally going through as well as the settlement I was going to recieve once my case was finally completed. Thank you to everyone at Arash Law for your ongoing support and communication. You are the ONLY firm I will ever recommend to someone who is need of a great attorny.

Monica Parra
I had an excellent experience with Arash Law. I will definitely recommend to my family and friends. I interviewed a few firms before deciding to work with Arash Law. What made my experience excellent was (i.e. head attorney being accessible to talk to and he answered all my questions and concerns, sensitive and thorough personel who completed in home intake & follow up process, being connected immediately to quality Physicians who addressed my injuries and recovery process, clear contract-read throughly to ensure its something you can commit to). Being in a car accident is a traumatic experience and I had a sense of peace knowing Arash Firm was walking with me throughout the whole process. Thank you Arash Firm for all your hard work and help. I am so grateful and appreciative for you all! 🙏 With Gratitude, Monica Parra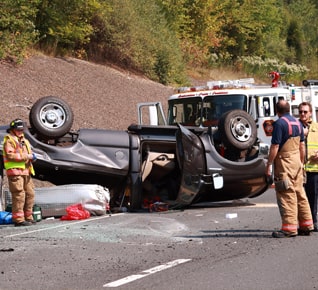 Common Causes of Catastrophic Injuries in California
Most catastrophic injuries are preventable and a result of an accident caused by another person's negligence. Negligence is a legal term referring to a reckless or careless act carried out by one or more people, with little to no regard for the safety of others. While any accident has the potential to cause a catastrophic injury, there are some accidents that are more commonly seen than others in these types of cases.
When an auto accident occurs, it can seriously injure those involved. Motorcyclists who are thrown from their bike in the event of an accident are likely to sustain traumatic brain injuries and multiple broken bones. Drivers who are hit in a T-bone accident are at risk of sustaining multiple broken bones including a broken back, spinal cord injuries, skull fractures, and traumatic brain injuries.
2
Pedestrian and bicycle accidents
When pedestrians and cyclists are hit by a vehicle, they have little chance of escaping without serious injury. Due to the fact that these individuals have no protection, other than perhaps a helmet, they often sustain skull fractures, neck injuries, back injuries, and traumatic brain injuries.
3
Premises liability accidents
These accidents occur when one person is injured on another's property. Slip and falls caused by tripping hazards or slippery floors and surfaces can lead to traumatic brain injuries, skull fractures, back injuries, and multiple fractures. Children that make it into a neighbor's pool may drown or, even if they are rescued, may suffer from traumatic brain injuries caused by a lack of oxygen to the brain.
4
Defective or faulty products
Everyone uses products every day and they have the right to assume they can use those products safely. This is not, however, always the case. Kitchen stoves not properly designed can lead to fires that cause catastrophic burns, small children may choke on removable small parts of a toy, and defective carbon monoxide detectors can cause brain injuries to anyone in the home at the time of a leak.
Doctors and other healthcare professionals are expected to deliver a certain standard of care to their patients. When they fail to do so and they make surgical errors, medication errors, misdiagnosis or delayed diagnoses, or otherwise do not provide that standard of care, catastrophic injuries can result.
In most sports, there is an element of risk a person assumes while playing. This assumed risk does not cover coaches who return players to a game after a mild concussion, or those that fail to warn players of the risks involved and how to avoid them. When either of these things occurs, preventable catastrophic injuries are often the result.
In all of the above scenarios, someone is typically at fault for the catastrophic injury the accident victim sustained. When that is the case, the injured party can hold the at-fault party liable for paying compensation to cover the extensive cost of their injuries.
Liability for Catastrophic Injuries in California
Under California's negligence laws, when a person acts negligently and that negligence results in injury to another person, the injured individual can hold the negligent party liable. Negligent parties can include other individuals, employers, companies, insurance companies, or other parties. In many cases, more than one person is often considered liable for damages. This is the case for example, in car accidents that involve multiple vehicles and drivers.
Determining liability is not always easy. Those who have suffered catastrophic injuries as a result of someone else's negligence should speak to a California catastrophic injury law firm that can help determine and prove liability. An attorney will listen to the facts of the case, who was present at the time, and how the accident occurred as a first step in determining liability.
If the accident was a slip and fall that occurred at a grocery store, the cause of the slip and fall will help determine liability. For example, if there was a spill on the floor that was not cleaned up in a timely manner, the grocery store staff or owner is potentially liable for the accident. If someone was using a power tool, such as a chainsaw, and it was defective and caused someone to sever a hand or arm, the injured party could hold the manufacturer liable.
These are just a few of the ways an injured party could determine liability. Even when it is fairly obvious who the liable party is, proving it is typically difficult. An attorney will have the experience necessary to prove this liability so those injured can receive the full amount of compensation they deserve.
Comparative Negligence in California Catastrophic Injury Cases
In a catastrophic injury case, all liable parties are taken into consideration. This includes the injured victim. When someone becomes injured during an accident, and they were partially at fault for that accident, they often think they cannot receive any compensation. This, however, is not true.
California is governed by pure comparative fault law. Under this legal statute, when an injured party is partially responsible for the accident that caused their injuries, they can still seek compensation for those injuries. This concept holds true even if they are more than 50 percent to blame for the accident. California is different in this aspect than many other states that operate under the modified comparative fault rule. 
Under modified comparative fault law, injured individuals can only receive compensation if they are less than 50 percent at fault. In California, a person may still recover damages even if they are 99 percent at fault for the accident. In the case where an injured party was partially to blame for the accident that resulted in injuries, the judge or jury will assign a percentage of fault to each party involved in the accident. If compensation is awarded, that compensation is then reduced by the same percentage of fault a person was assigned for the accident.
Calculating Compensation in California for Catastrophic Injuries
Catastrophic injuries are not only painful and make a significant impact on one's life, but they are also very costly. For this reason, after sustaining this type of injury, most injured individuals wonder how much they will receive as compensation for their injuries. While some costs are easy to calculate, others are more difficult.
Compensation for catastrophic injuries is divided into two categories: compensatory and non-economic damages. Compensatory damages are easy to calculate, as these have an actual dollar value placed on them. Injured individuals and their attorneys can collect medical bills, therapy bills, and other expenses to determine the number of compensatory damages they can claim in a lawsuit. Essentially, any items with a receipt or bill are considered compensatory damages in a catastrophic injury case.
Non-economic damages are those that have value, but that value is difficult to calculate into a dollar amount. These damages include loss of enjoyment of life, loss of consortium, and pain and suffering, to name just a few. To calculate these damages, an attorney will generally multiply the economic damages by a certain number. That number will range depending on the extent of the injury and the circumstances surrounding the case.
Punitive damages are also often awarded in catastrophic injury cases. These damages are not sought in a lawsuit but instead are awarded by a judge or jury. While other types of compensation are intended to compensate the accident victim for their losses, punitive damages work differently; they are intended to punish the victim for gross negligence, carelessness, or recklessness. They are not always awarded in personal injury cases, but due to the extent of catastrophic injuries, they are more likely in these types of cases.
Catastrophic Injuries in the California Workplace
No one expects to go to work and sustain a catastrophic injury, but it does sometimes happen. While these injuries can occur in any industry, they are most likely to happen in jobs with many hazards present such as construction or manufacturing.
When a catastrophic injury is sustained by an employee on the job, they are no different than other types of these injuries. The employee will still likely suffer a temporary or permanent disability, they will have high medical bills and other rehabilitative costs, and will probably be unable to work.
The way these cases are handled is somewhat different than other personal injury cases due to California's workers' compensation system. In California, every employer with at least one employee must carry workers' compensation insurance. In the event of a workplace accident that results in catastrophic injury, the employee must go through this insurance to receive accident benefits. This limits their ability to sue their employers. There are though, five instances in which employees are able to file a lawsuit against their employer. These include:
When the employer caused the injury by a willful act of physical assault;
When the injury is aggravated through an employment-related act the employer tried to fraudulently conceal;
When the injury is due to a product created by the employer, but the employee was not working as an employee at the time of injury, also known as dual capacity;
When the injury is a result of a power press machine that was not set up properly; and
When the employer does not carry proper workers' compensation insurance.
Workplace catastrophic injuries sustained by an employee also differ from other types of personal injury cases because workers' compensation in California is a no-fault system. Under this system, the employer is not only protected from liability, but the worker is, too. It doesn't matter if the employee contributed to the accident that caused their injuries – they are still able to receive workers' compensation insurance.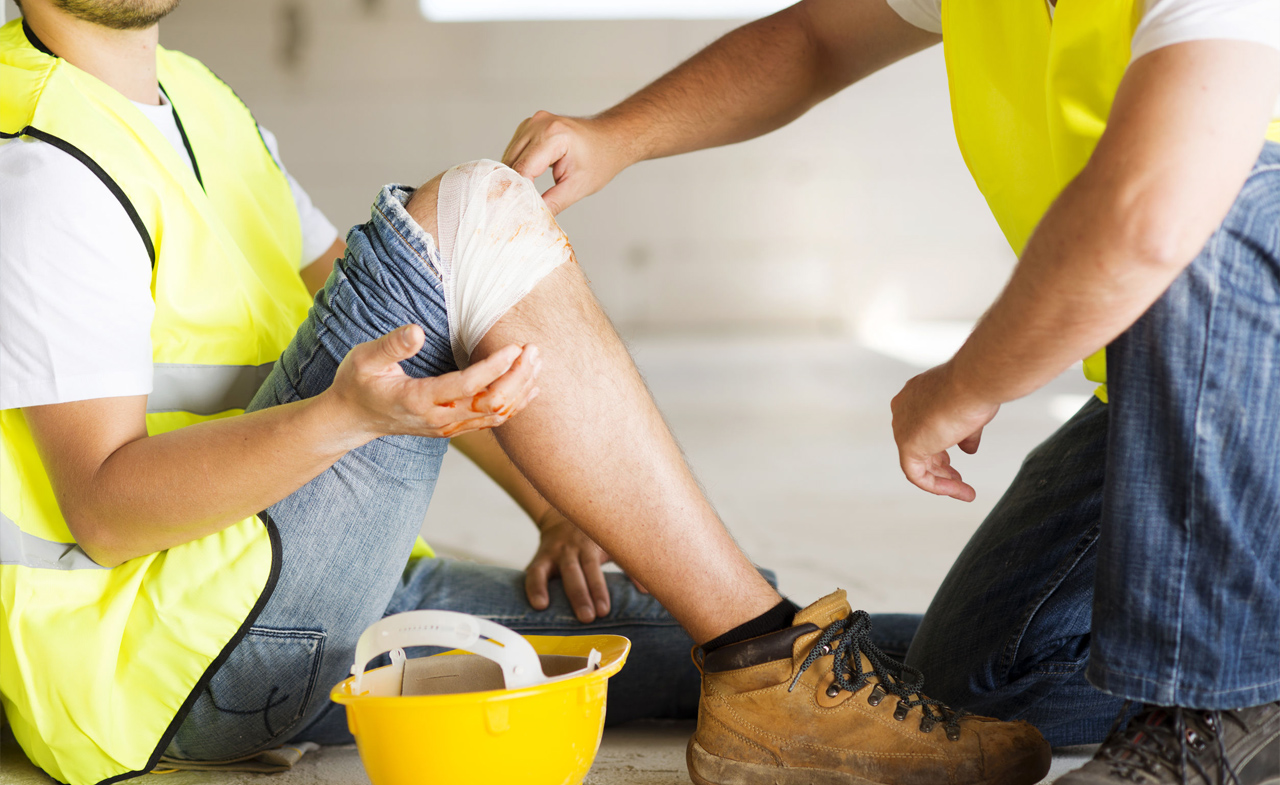 Third-Party Personal Injury Claims for Workplace Accidents in California
Employees cannot generally sue their employer for accidents that occur at work. However, they can sometimes sue a third party not employed by the same employer who causes an accident resulting in injuries.
For example, a construction worker is working on a job site performing the scope of their duties outlined by their employer. A sub-contractor, who is a third party, drives their truck onto the job site and strikes the construction worker. The construction worker sustains catastrophic injuries as a result. In this case, the construction worker can file a lawsuit against the third party because they were not employed by their employer.
Whenever an employee is injured on the job, regardless of whether it was due to their employer or a third party, those injured must speak to a personal injury attorney. An attorney will not only help injured workers file a third-party personal injury lawsuit, but they can also help injured workers with their workers' compensation claims.
Workers' compensation is an intricate and involved system and, too often, those injured are turned down or don't receive the full amount of benefits they should. An attorney can help ensure they receive all the benefits, or compensation, they deserve.
Examples of Catastrophic Workplace Injury Accidents in California
Although no worker wants to imagine that they could become injured at their job, there are many types of accidents that are common in the workplace. These include:
1
Electrocution accidents
Also a common accident seen on construction sites, these are often caused by scaffolding and ladders not properly secured, lack of safety gear such as harnesses, and large openings in floors and ceilings that are not properly blocked off or do not have signage warning workers of the danger.
3
Stress from overworking
Stress has a tremendous impact on the body. When workers are not given proper time off, work hours that are far too long or are not given proper breaks, they can suffer a number of catastrophic injuries, including heart attacks.
Several illnesses are a result of employees working too long in overly-hot conditions. Those working outdoors on a construction site under the hot California sun can suffer heat stress, as can kitchen workers who do not have access to proper ventilation or anyone else exposed to extreme heat for long periods of time.
5
Motor vehicle accidents
These are commonly seen on construction sites, and also affect couriers who spend their entire shift driving and delivering packages.
When a worker is responsible for operating any type of equipment, that equipment must be functional and properly maintained. When equipment is defective or becomes faulty due to poor maintenance, it can easily result in catastrophic injuries.
7
Struck by or pinned against an object
There are many places in some workplaces where an employee can become crushed, thrown against, or caught in-between two large objects, against a wall, or against a floor.
Unfortunately, these are just a few of the most common types of workplace accidents. When employees are not given proper training, are forced to work in dangerous conditions, or proper safety measures are not in place, an accident leading to catastrophic injuries can happen at any time.
Why Catastrophic Accident Victims Need to Contact an Attorney
Any personal injury case will have its own challenges, but catastrophic injury cases are some of the most complex. Whether the injuries are caused by a car accident, an accident in the workplace, or an accident on someone else's property, an insurance company is likely to get involved. Many accident victims believe this insurance will provide benefits they need, but that is rarely the case, particularly when the injuries are categorized as catastrophic. 
Insurance companies are a business and as such, are generally more interested in making and keeping a profit rather than paying out large insurance settlements to accident victims. An attorney will understand all the tricks insurance companies use, and how to refute them and hold them liable for paying out the full settlements accident victims deserve. In addition, personal injury lawsuits also present their own difficulties. 
Determining and proving liability is often a challenge. California catastrophic injury attorneys often conduct their own investigations, sometimes recreating the scene of the accident, in order to prove liability. They will also gather the necessary medical documents, eyewitness statements, and police reports that those recovering from a catastrophic accident injury are unable to.
Catastrophic accident Attorneys do all of this to get injured individuals the full amount of compensation they are entitled to. When an injured individual tries to take on the case without an attorney, they often end up with a low settlement that is not enough to cover their costs or could make a simple mistake such as filing a lawsuit after the statute of limitations has run out, therefore barring them from any compensation at all.
Contact a California Catastrophic Injury Lawyer Who Will Work for You
After being involved in a catastrophic accident, many accident victims don't want to file a lawsuit. While a lawsuit will not erase the accident and the resulting effects, it can help ease the financial burden associated with the accident. Some attorneys don't have the resources necessary to properly file and argue these cases, while others look for a fast settlement that may not fully cover the injured individual's needs. For these reasons, those suffering from catastrophic injuries must speak to the right catastrophic injury lawyers in California.
Contact Arash Law led by Arash Khorsandi, Esq. at (888) 488-1391 if you have experienced catastrophic injuries because of somebody else's carelessness. We know how to fight these cases, and how to get those injured the compensation they deserve. We offer free consultations, so call today or fill out our online form to learn more about what we can do for you. We serve the entire state of California and are more than happy to come to you if one of our locations in Los Angeles, San Diego, San Francisco, Sacramento, Riverside or Orange County does not work for you.