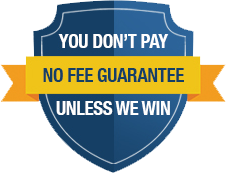 YOU MAY BE ENTITLED TO COMPENSATION FOR YOUR

MOTORCYCLE ACCIDENT

We can tell you if you have a case or not within five minutes, Call (888) 488-1391
FREE CONSULTATION  |  PAY NOTHING UPFRONT  |  OVER $200 MILLION RECOVERED  |  ZERO-FEES UNTIL WE WIN
---
California's Most Aggressive Motorcycle Accident Law Firm
Motorcycle accidents are terrible tragedies that almost always result in more harm to the motorcyclist than the other party involved. Motorcyclists are highly vulnerable in collisions, and can easily sustain catastrophic and fatal injuries. From road rash and traumatic tattooing to head and brain injuries, there are many physical outcomes that can come from a motorcycle crash.
Motorcyclists can also sustain damages such as emotional scarring and expensive property damage. While nothing can reverse the damage incurred in a motorcycle accident, the civil courts do offer a financial remedy to injured parties. After a motorcycle crash, speak to an experienced injury attorney immediately.
The record-setting California motorcycle accident lawyers at Arash Law have decades of experience handling these types of wrecks throughout California. We've helped thousands of people recover after accidents similar to yours. It is our mission to protect crash victims' rights and assist them in negotiations with large insurance companies that don't have their best interests at heart. You have nothing to lose in contacting us.
We offer free consultations with no obligation to retain our firm. We also work on a contingency-fee-basis, meaning you don't pay a dime unless we win you compensation. Get in touch online or call (888) 488-1391
---
---
Hit and Run Motorcycle Accidents in California
A hit and run is one of the worst types of accidents a motorcyclist can be involved in. Not only does the accident victim have to deal with serious injuries and property damage – there is no one to take the blame or pay for damages. If you've been the victim of a hit and run, you've experienced the sense of injustice it brings. Your crash wasn't your fault, but now you're left to pay for your own losses…or are you?
In California, uninsured and underinsured motorist insurance can cover damages a hit-and-run driver inflicts. This is a type of coverage you can purchase on your own insurance policy. It will cover your expenses as if an uninsured driver caused them, not a hit-and-run. Keep in mind that this type of coverage is not mandatory in California.
Your policy may not automatically include this coverage. If your policy doesn't have uninsured/underinsured motorist insurance, there may be another option available to you – a personal injury investigation.
Seek help from a team of experienced attorneys after a hit-and-run motorcycle accident. Arash Law's team may investigate your crash and discover evidence that could identify the responsible driver, such as video surveillance footage or testimony from eyewitnesses.
Finding the driver responsible for a hit and run is rare, but not impossible. If you have any questions about how to pursue compensation after this type of crash, go to a local personal injury attorney for assistance.
California's Lane Splitting Laws & Accidents
Assembly Bill No. 51, signed into law by the governor on August 19, 2016, makes lane splitting legal in California. It is the first state to legalize this practice. Lane splitting is when a motorcyclist maneuvers between two vehicles on a highway, riding on the line between lanes.
California legislation made lane splitting legal after deeming that it is a safe practice for both motorcyclists and other motor vehicles. The law passed with the hope of reducing traffic and congestion on the state's highways.
There are rules to lane-splitting – motorcyclists can only do this when a roadway divides into two or more marked lanes with traffic traveling in the same direction. Guidelines for the law continue to be a subject of debate, but there are speed limits and other rules motorcyclists must obey to legally lane split.
After its legalization, lane splitting is no longer a reason to automatically place accident liability with the motorcyclist for "breaking the law." If you were lane-splitting at the time of your accident, do not admit fault. Wait for the police to investigate the crash and write an official report.
| | |
| --- | --- |
| As featured On | |
You Need Experienced Attorneys Who Will Fight For You!
Steps To Take After a Motorcycle Accident in California
After a motorcycle accident, you likely have a lot of pressing questions. You might have serious injuries that require immediate medical attention. You may wake up in the hospital days after the crash, dazed and confused. No matter your circumstances, know that you can speak to an attorney regarding your injuries and property damage right away. The sooner you consult with an attorney, the better.
Here are the steps you should take after a motorcycle accident in California:
Stay calm — It's easy to panic after a collision, or to fly into a rage at the other driver. However, things you do and say directly after an accident can count against you in a subsequent claim. Keep your cool and do not admit fault to the other driver.
Get to a safe location — If possible, move to the side of the road or another safe location to wait for the police. Move disabled vehicles to the side to prevent further collisions on the roadway. If you can't move your vehicle out of the way, wait somewhere safe for police to arrive with a tow truck.
Check for injuries — Make your health your first priority after a collision. Check yourself for obvious injuries like lacerations or broken bones. See if other parties involved in the crash are also OK. You are legally obligated to remain on the scene until you're sure no one has injuries or needs help. Call an ambulance right away if necessary.
Call the police — Motorcycle crashes are rarely minor enough not to need police involvement. Even if no one got hurt, the bike probably sustained serious damage. Do not try to settle your case with the driver. Report your accident to the police so that there is an official record. The police can document important information about the other driver, the roadway conditions, and eyewitness statements.
Gather information — Although the police officer will be taking his/her own records, it doesn't hurt to document information yourself. If you aren't too injured, collect information like the other driver's name and insurer. Get a trusted friend or family member to gather information for you if you go straight to the hospital from the scene of the crash.
Take photographs — Get pictures of your motorcycle, the other driver's car, the roadway, and your injuries. If there are other relevant factors, such as a hidden stop sign, loose gravel, or obstacle in the road, take photos of this as well. The more information you record of your accident, the more you'll have at your disposal should your case end up in court.
Seek medical attention — Go to the hospital as soon as possible after an accident, even if you don't notice any obvious injuries. Motorcycle crashes can often result in head and brain injuries – injuries that don't always show immediate symptoms. Medical scans can detect these injuries before it's too late. Keep copies of your medical records and bills.
Report the accident to your insurance company — Go to the hospital as soon as possible after an accident, even if you don't notice any obvious injuries. Motorcycle crashes can often result in head and brain injuries – injuries that don't always show immediate symptoms. Medical scans can detect these injuries before it's too late. Keep copies of your medical records and bills.

Keep documents organized — Create a folder with all of your accident-related documents and information. This may include your photos, medical records, copy of the police report, eyewitness statements, and information about the other driver. Staying organized can help you should you need to enter into settlement negotiations or a lawsuit with the other party.

Contact Arash Law — Finally, contact a reputable California motorcycle accident attorney with a proven track-record. In California, you have two years from the date of your injury to file a personal injury claim. However, speaking to a motorcycle accidents lawyer as soon as possible can help you protect important evidence and protect your rights. Call us at (888) 488-1391 to discuss your crash. We cover all of California.

Motorcycle accidents can be overwhelming to victims. They may have debilitating injuries that prevent them from returning to work. They may face a lifetime of chronic pain or disability from a traumatic brain or spinal cord injury. They may have lost a loved one in the collision. The most important thing to remember is that you aren't alone during this tough time. The award-winning motorcycle accident lawyers at Arash Law in California are ready and waiting to assist you. Our consultations are free, with no obligations.
Loss of a Loved One in a Motorcycle Accident (Wrongful Death)
Not every motorcycle accident victim walks away. Motorcyclists are much more likely to experience fatal injuries in a crash than passengers of other motor vehicles. If your loved one recently passed away in a motorcycle accident, first we offer our sincere condolences. Members of our legal team know firsthand what it's like to lose family members, spouses, and children.
We know how devastating a life cut short can be, and want to extend our legal experience to aid you and your family during this difficult time. We want to help you file a wrongful death claim.
California statutes define "wrongful death" as one caused by someone else's negligence, recklessness, or unlawful act. Wrongful death lawsuits are similar to personal injury lawsuits in many ways. However, only the deceased person's spouse, domestic partner, or children may file a wrongful death claim.

The plaintiff(s) are also suing for different damages. The California courts may award recovery for the decedent's damages, such as medical bills up until the time of death, but they may also give awards to the surviving family members for their damages. These may include:
Emotional distress and mental anguish
Loss of the decedent's financial support
Loss of inheritance
Loss of the decedent's company, comfort, and society
Loss of the decedent's knowledge, support, and advice
Loss of household services
Funeral and burial expenses
Family costs, such as for in-home care
At Arash Law, we know compensation won't bring back your loved one after a motorcycle accident. It can, however, can go a long way toward improving your family's financial future. We want to help you seek justice, compensation, and closure after the tragic death of someone you loved.
Whether a motorcycle crash led to your own severe injuries and disability or the death of a family member, contact us. Call (888) 488-1391 to schedule your free consultation anywhere in California. Our offices are conveniently located in Los Angeles, San Diego, San Francisco & Riverside, plus also serve the Irvine, Orange County, Fresno and Sacramento areas just to name a few..
OUR RESULTS
DO THE TALKING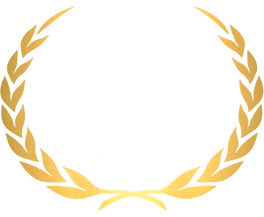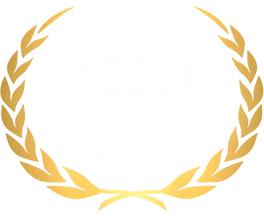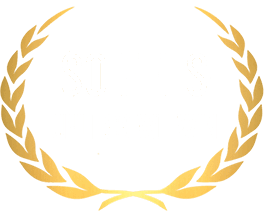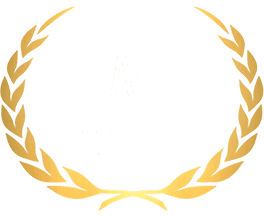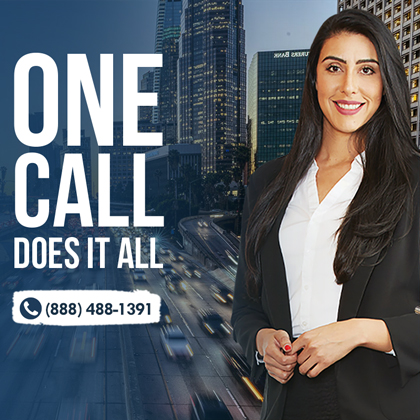 DID YOU KNOW?
TIME IS CRITICAL:
Personal injury laws in California give injury victims just a limited amount of time to negotiate a fair insurance settlement.
Start w/ $0 Upfront