---
Do you want to file a claim for personal injury in Irvine, CA?
Do you have a case?

Did you sustain a personal bodily injury?

Were injuries caused by negligence of a person?

Do you have recoverable damages or losses?

IF YES,
You may be able to recover financial compensation.
TELL US MORE: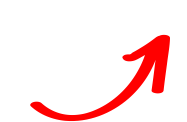 ---
Personalized Service from Arash Law – Injury Lawyers in Irvine
Four short decades ago, Irvine was still a fledgling city. It was incorporated on December 28 of 1971 and has since become an economic powerhouse and an attractive place to live and work. As of 2019, Irvine had a population of more than 280,000, and the community boasts dozens of parks, trails, and other amenities that make Irvine a great place to live.
At Arash Law injury lawyers in Irvine, we've learned that the word "accident" does not accurately depict most personal injury events. In most scenarios, the harmful event was not an accident at all, but a chain of events sparked by someone's negligence. A distracted driver, careless product manufacturer, incompetent doctor – these are entities that owed a duty of care, breached this duty, and caused harm to another party.
Unfortunately, motor vehicle accidents can happen even in a place as great as Irvine, so it's critical for victims to know what steps to take to protect their rights. Read on to learn more.
Our Irvine personal injury firm is passionate about bringing justice to negligent parties and fighting for the compensation that injured victims rightly deserve. We know how to help you move forward after a traumatic incident. Our dedicated team of attorneys has decades of combined experience in the field of personal injury law.
Irvine Injury Lawyer with a No-Win, No-Fee Guarantee!
If we can't win any money for you, you won't owe us anything. It's as simple as that. We are highly concentrated in car accident cases. If you or someone you know has been injured, contact us today to speak to an Irvine-based Car Accident Lawyer . We serve people who have been seriously injured whether they were in a pedestrian accident while walking ending in a spinal injury, or a major truck accident that resulted in a death.
We serve all of California, with a flagship office in Alameda, Bakersfield, Berkeley, Contra Costa, Fresno, Kern County, Long Beach, Los Angeles, Marin County, Merced, Modesto, Monterey, Newport Beach, Oakland, Orange County, Pasadena, Placer, Riverside, Sacramento, San Bernardino, San Diego, San Francisco, San Joaquin, San Jose, San Luis Obispo, San Mateo, Santa Barbara, Santa Clara, Santa Cruz, Sherman Oaks, Solano, Sonoma, Stanislaus, Stockton, Tulare, Ventura, and West Hollywood.
We've represented clients in numerous types of accidents, with injuries ranging from emotional harm to catastrophic injuries. We can also assist in settlement negotiations with major insurance companies.
Start Free Consultation
---
Record-breaking verdicts in the following Areas of Practice