Our Bakersfield Accident Injury Law Firm

DOESN'T JUST WIN,


WE WIN BIG!
You May Be Entitled to Compensation

For our Bakersfield Injury Lawyers

Winning Isn't Everything, It's the Only Thing.
Our Bakersfield personal injury law firm is considered to be one of the best firms that are laser-focused on automobile accidents and all forms of personal injuries. Our success rate in helping the victims of accident-related injuries is unparalleled at 98%.  If we can't win any money for you, you won't owe us a penny!
The mission of our skilled legal team of accident experts is to get you the highest settlement possible. Call us at (888) 488-1391 today and speak directly with an injury attorney in Bakersfield. Telephone and In-person consultations are always absolutely free!
There are many types of accidents that can lead to personal injury. Here in Bakersfield, auto accidents are one of the most common causes of personal injuries. This includes car accidents, bus accidents, truck accidents, motorcycle accidents, Uber and Lyft accidents, bicycle accidents, pedestrian accidents, and other accidents involving any type of vehicle. A car accident attorney can help you file a claim for injuries sustained in any of these accidents.
Don't be misled by other local Bakersfield accident injury law firms who make promises but are not qualified to fight for you and take your case to trial. When you call our Bakersfield office, you will have a designated injury accident attorney to serve your specific needs throughout the process.
Paz v. Airfax Logistics (settled on 5/26/2020) – settlement in a case involving a client who was involved in a trucking accident and sustained a traumatic brain injury and other trauma.
– 
Tina Eshghieh
Do You Want to File a Claim for a Personal Injury in Bakersfield?
IF YES, You may be able to recover financial compensation. TELL US MORE: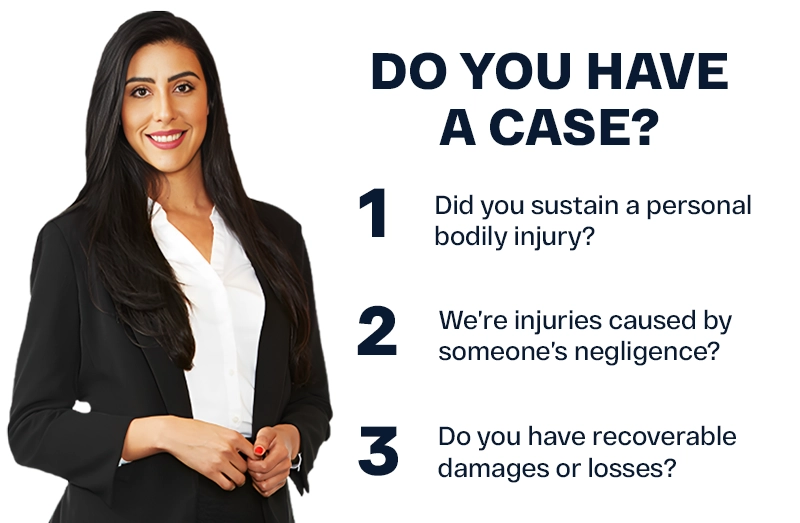 IF YES

, You may be able to recover financial compensation.

TELL US MORE:
Types of Bakersfield Accidents That Can Cause Personal Injuries
Auto accidents are not the only way a victim can suffer personal injuries. There are many other types of accidents that can occur as a result of negligence. Arash Khorsandi hires the best personal injury lawyers at Arash Law experienced in handling many different types of personal injury cases. Here are just a few of the many types of accidents that can result in a personal injury claim: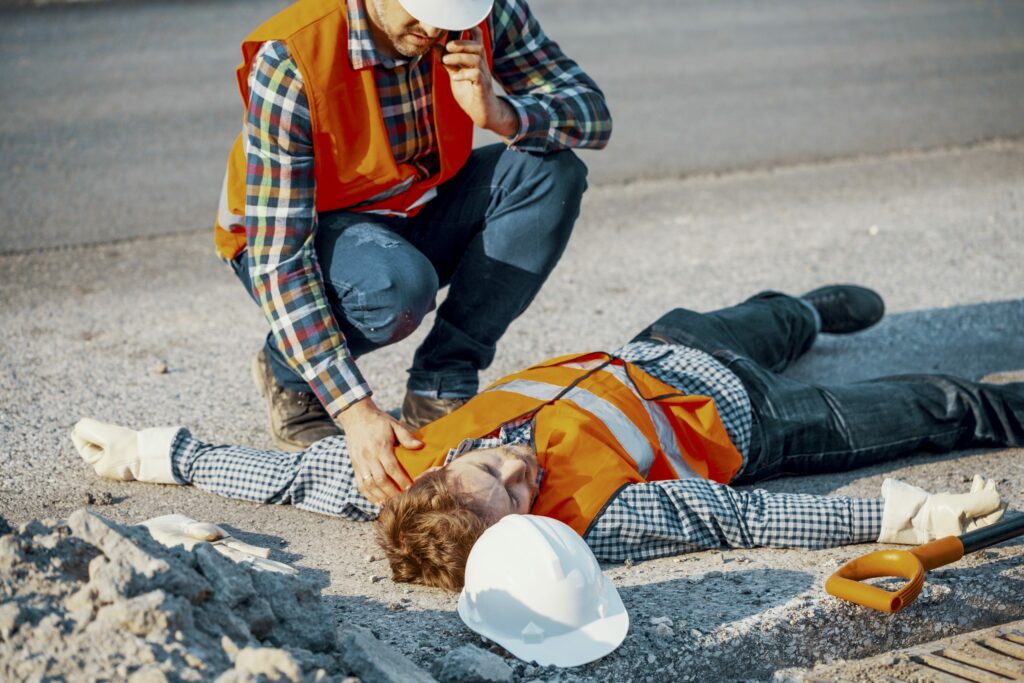 Bakersfield Construction Accidents
Construction zones are highly dangerous places. Because this is a known danger, construction companies have a strong legal duty of care. They must ensure that construction zones are made as safe as possible. They must ensure compliance with all federal, state, and local safety regulations that apply to the worksite. They must place signs and warnings to keep the public out of harm's way. Construction companies that fail to do so can be found negligent.
A negligent construction company has a legal obligation to compensate a victim who sustains personal injuries on or near their job site. While this generally applies to members of the public, construction companies also owe a duty of care to their employees. Reasonable precautions must be taken to ensure that construction workers have a safe workplace. A construction accident lawyer will understand the company's duties in order to prove their negligence.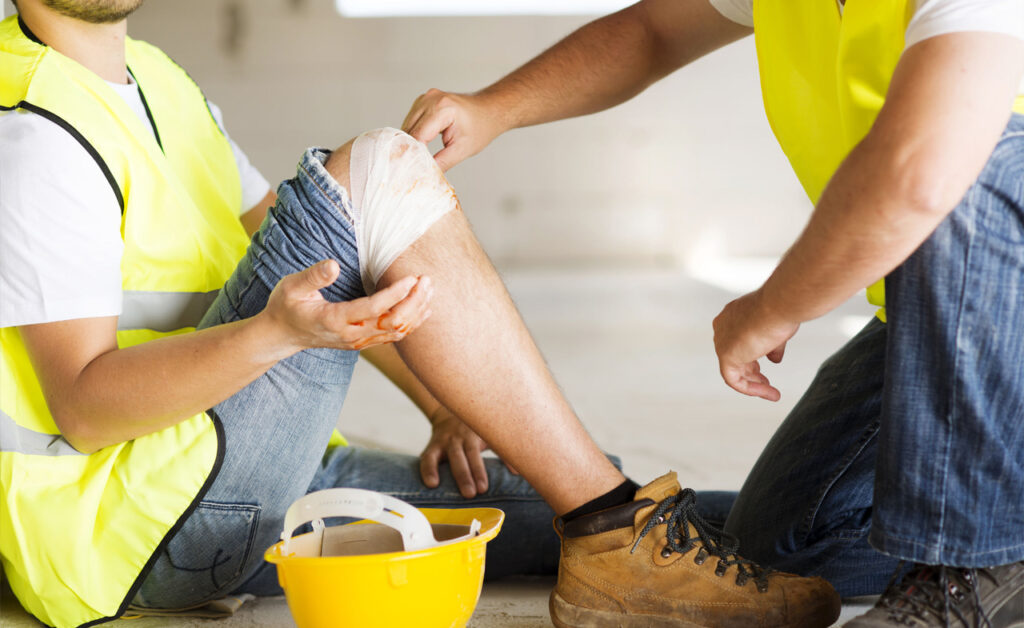 Bakersfield Workplace Accidents
Construction sites are not the only workplaces that experience accidents. All employers owe a duty of care to their employees. This means that the employer must take reasonable steps to keep the workplace reasonably safe for those who work there. Some workplaces are more dangerous than others.
Warehouses, mines, chemical labs, and sites with heavy machinery all pose an increased risk of harm to employees. Employers who operate such facilities must take reasonable precautions to protect employees from these known dangers. In some cases, workplace safety laws specify exactly what those precautions are. In other cases, the steps must simply be "reasonable." It is often left to a jury to determine whether an employer was "reasonable."
Nursing Home Abuse and Neglect
Nursing homes assisted living facilities, daycare, and other care facilities are all operated for a profit on the express promise of caring for your loved ones. Because of this, the law imposes a heightened duty of care of these facilities. There are strict standards for what is "reasonable" when a business is being paid to protect your loved ones.
There are many federal, state, and local regulations that dictate what a facility must do to be compliant with the law. But merely meeting the bare legal minimum is not enough to protect a care facility from liability. Many cases involving abuse or neglect at a care facility go to trial. This is because juries do not like it when these businesses neglect their clients. The thought that a juror's own loved ones could have been abused or neglected is persuasive.
If you're in Bakersfield – Your search for "The Best Accident Law Firm Near Me" ends here.
You might be wondering, "how do I find a car accident lawyer near me?". The best accident lawyers in Bakersfield are right here. Schedule your free consultation by calling (888) 488-1391. We fight hard to protect the rights of accident victims.
All of our cases are taken solely on a contingency fee basis, which means we don't get paid if you don't get paid! It's as simple as that. Our prestigious Bakersfield accident lawyers specializes in car accidents, truck accidents, motorcycle accidents, uber accidents, pedestrian accidents, bicycle accidents, hit & run accidents, animal-injury accidents, commercial vehicle accidents, and any other type of personal injury case. If it caused you pain, suffering, or loss of wages – you deserve compensation!
If you or someone you know got injured in a vehicular or workplace-related accident, contact our Bakersfield injury firm to speak to a winning team! Our acclaimed accident lawyers represent people in Bakersfield who have been seriously injured. Whether they were a pedestrian struck by a vehicle resulting in a severe spinal cord injury, or a victim of a DUI accident that resulted in wrongful death – You can count on us.
Aggressive Accident Attorneys in Bakersfield Helping Victims Recover Compensation
An accident is a frightening and overwhelming experience. It is difficult to know what to do in the aftermath of a traumatic accident. Most victims are simply trying to heal and make sure that their bills are paid during their recovery. You shouldn't have to deal with insurance claims and legal paperwork at a time like this. Contact Arash Law's local Bakersfield personal injury lawyers led by Arash Khorsandi, Esq. We handle all types of personal injury claims, such as car accidents, dog bites and animal attacks, slip and fall accidents, construction accidents, and wrongful death cases.
Call Us Today to Schedule a Free Case Evaluation with One of Our Bakersfield Accident Lawyers
There are many, many different ways a person can sustain a personal injury as the result of another person's negligence. When this happens, you should be allowed to focus on your recovery – not dealing with the other person's insurance company. By hiring an experienced Bakersfield accident attorney as soon as possible, you can relieve the stress of dealing with insurance claims and paperwork. More importantly, you will know that your legal right to compensation will be aggressively defended. Call Arash Law and the team of talented attorneys headed by Arash Khorsandi, Esq. today at (888) 488-1391 or contact us online to schedule your free consultation.
Moreover, we can assist you in negotiating with major insurance companies in the following areas across California: Alameda, Bakersfield, Berkeley, Contra Costa, Fresno, Irvine, Kern County, Long Beach, Los Angeles, Marin County, Merced, Modesto, Monterey, Newport Beach, Oakland, Orange County, Pasadena, Placer, Rancho Cucamonga, Riverside, Sacramento, San Bernardino, San Diego, San Francisco, San Joaquin, San Jose, San Luis Obispo, San Mateo, Santa Barbara, Santa Clara, Santa Cruz, Sherman Oaks, Solano, Sonoma, Stanislaus, Stockton, Tulare, Ventura, and West Hollywood.
Get The Latest News from

The Best California Accident Law Firm Today