Bakersfield

Uber Accident Lawyers
with over $500 Million Recovered in Compensation for Injury Clients.
You May Be Entitled to Compensation

Award-Winning Bakersfield Uber Accident Lawyers dedicated to

Protecting Your Rights, Securing Fair Compensation
Getting injured in Uber accidents incurs various expenses. You might expect Uber, the driver, or other responsible parties to cover these costs, ensuring no out-of-pocket spending. However, securing compensation in ridesharing cases is not as straightforward as other types of accidents. Consult with experienced Bakersfield Uber accident lawyers at Arash Law, managed by Arash Khorsandi, Esq., so you can successfully get a favorable settlement outcome.
According to recruitment services company Zippia, Inc., Uber has a 71% share of sales in the American rideshare market while Lyft only has 29%. Uber's sales increased 84% while Lyft's sales increased 62% year-over-year since 2021. With the global ridesharing market being valued at $85.8 billion as of 2021 and projected to reach $185.1 billion by 2026, 36% of Americans have now used a ridesharing app, and 26% of ridesharing app users use the services monthly.
There is little doubt about how popular ridesharing services are all over the United States. Bakersfield is certainly no exception, as many residents often need rides to get to nearby Los Angeles or even to multiple local attractions. The unfortunate reality about ridesharing services such as Uber is that the motor vehicles used to transport people are no different from any other cars on the road, and accidents remain common.
Founded by famous attorney Arash Khorsandi, Esq., Arash Law has a record of success that includes more than $500 Million recovered for our clients. We do not charge you anything upfront because we only get paid when we win or settle your case. Our Bakersfield Uber accident lawyers make themselves available to clients 24 hours a day, seven days a week.
Taxi Cab Company Accident
Settlement in a bicycle versus taxi cab company accident; client suffered lower leg injuries
– 
JUDD ROSS ALLEN
The term "rideshare" is used to describe any travel in a private motor vehicle driven by the vehicle owner, usually for a fee when a prior arrangement is made. Ridesharing companies or transportation network companies (TNCs) use websites and mobile apps to match possible passengers with drivers of vehicles for hire that usually cannot be hired from the street.
Uber and Lyft remain the two predominant ridesharing companies, although there have been many other smaller competitors that have come and gone in recent years. Most of these companies classify their drivers as independent contractors instead of actual employees, arguing they have flexibilities that do not apply to other employees. 
This designation not only affects taxes, working time, and benefits but also has major consequences for victims of Uber and other ridesharing accidents. People often use these services when they do not have a motor vehicle of their own or they do not feel safe driving, such as when a person does not want to get behind the wheel after consuming alcohol.
800+ Real Client Reviews Verified by Google
Common Causes of Uber Accidents in Bakersfield
Uber accidents frequently occur for a wide variety of possible reasons, with Uber driver negligence being one common cause but not necessarily the only one. In the greater Bakersfield area, Uber crashes are often caused by:
The California Office of Traffic Safety (OTS) reported that 1,056 people were killed in speeding-related traffic collisions in 2016, a 2.3 percent increase from the 1,032 fatalities in 2015 and a 10.7 percent increase from the 954 in 2012. That same year, 29.1 percent of California's 3,623 motor vehicle fatalities were speeding-related, and the state had the second-highest number of speeding-related fatalities in the United States. 
A 2017 OTS Traffic Safety Survey reported that 65 percent of drivers believed it was safe to drive 10 miles over the speed limit on freeways. When asked about the safety of driving 20 miles over the speed limit, 12.6 percent of all drivers and 21.2 percent of drivers 18 to 24 years of age believed it was safe to do so.
It goes without saying that many Uber drivers are preoccupied with looking at their phones or other mobile devices for constantly trying to stay up to date on possible ride requests and other information relating to their business. OTS reported that the 3,142 people killed nationwide in crashes involving a distracted driver accounted for 8.7 percent of all traffic deaths.
Uber drivers do not always know where they pick their passengers up from, and confusion about where to find passengers can often lead to drivers frantically searching for people in more crowded areas. Uber drivers will not pay as much attention to the road or other vehicles while looking both at their phones and out for their passengers.
Other problems that finding a passenger can pose include Uber drivers stopping unexpectedly, not seeing other cars or people in front of them, or possibly operating their vehicles unsafely. All this can frequently lead to Uber collisions.
Failure to Obey Traffic Laws
Uber drivers may likely break many of the traffic laws that seem foundational to other people. For example, an Uber driver may fail to wear a seatbelt or perform an unlawful U-turn in certain situations.
It is also not uncommon for Uber drivers to disregard warnings about reduced speed limits in work and school zones.
Uber Driver's Lack of Experience
Uber's own requirements for drivers state that applicants must have at least one year of licensed driving experience in the United States (or three years if an applicant is under 25 years of age). Still, such a length of time is rarely enough to really constitute a full understanding of various traffic situations. The result can often mean that an Uber driver still relatively new in their driving career is more likely to commit certain mistakes in more crowded areas and possibly cause an accident.
Uber's vehicle requirements specify that a vehicle must be 16 years old or newer, four-door, in good condition with no cosmetic damage, have no commercial branding, and pass a vehicle inspection. Nicer vehicles may be eligible for UberX, UberXL, or Uber Black. However, there remains a risk for passengers that a driver is using a motor vehicle otherwise dangerous that may break down on the road.
Stopping in Unsafe Locations
Uber drivers usually try to pick people up from and drop them off at the safest possible locations, but it is not always possible for a driver to pick the best spot to perform these actions. There can be many cases where Uber drivers force their passengers to enter or exit vehicles in dangerous areas.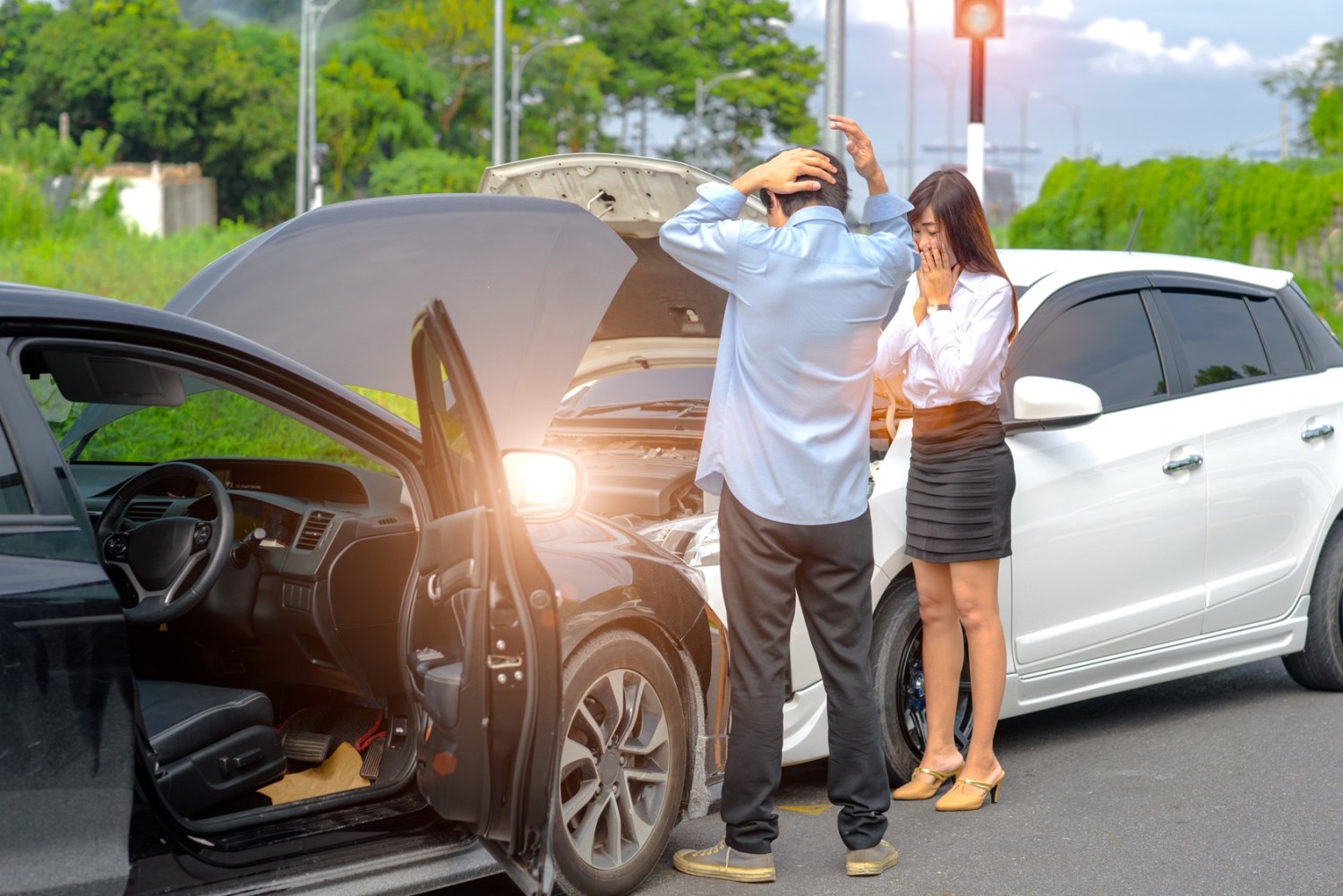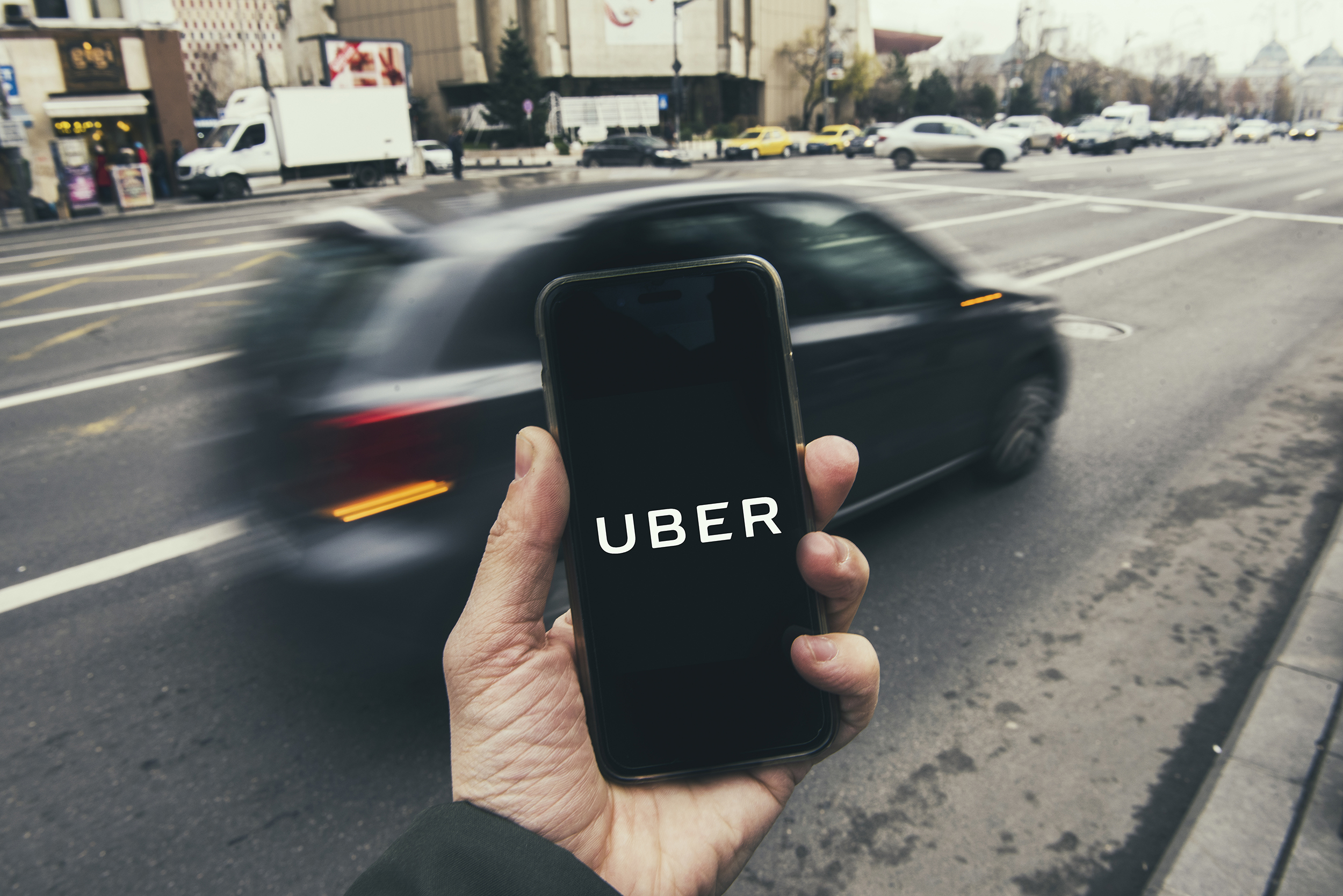 The American Automobile Association (AAA or Triple-A) has stated that "drowsy driving" is as dangerous as drunk driving. Their study found the percentage of crashes involving drowsiness was almost eight times higher than federal estimates indicated. Researchers had determined that 9.5 percent of all crashes and 10.8 percent of crashes resulting in significant property damage involved drowsiness.
Vehicle Maintenance Issues
Uber drivers should regularly maintain their motor vehicles by taking them to the right autobody shop to ensure they function properly and will not experience any issues. Still, some drivers become relaxed in taking their car to the shop, causing problems later on if a part requiring replacement is not tended to. Brake malfunctions, tire blowouts, and many other engine problems can all result in an accident.
Navigating Unfamiliar Roadways
It is not out of the question for an Uber driver to be not familiar with the route they are traveling when transporting a passenger. When drivers do not have a good idea of the areas in which they are driving, they are more likely to encounter situations that can cause accidents.
The proficient Uber accident attorneys in Bakersfield can thoroughly investigate the accident you were involved in to know exactly what caused it. Whatever it was, someone else's negligence led to the injuries and losses you incurred. And these expert lawyers will safeguard your right to fair compensation.
Different Types of Bakersfield Uber Accidents
Uber accidents have the potential to harm different kinds of people. In general, most claims our Uber accident lawyers in Bakersfield and California handle involve passengers seeking compensation from negligent Uber drivers.
It is also possible for people to have claims against Uber drivers when they were drivers or occupants of other vehicles involved in collisions. There is also the distinct possibility that pedestrians, bicyclists, or other road users suffer injuries in Uber accidents.
Any person hurt in an accident involving an Uber vehicle must reach out to Arash Law. Our wealth of experience handling all kinds of rideshare accident claims makes us fully prepared to help accident victims navigate their legal options and pursue an appropriate recovery. Our law firm's Bakersfield Uber accident attorneys will conduct a thorough independent investigation into the crash to determine exactly who was at fault and then work to hold that party accountable.
Damages Bakersfield Uber Accident Lawyers Recover for The Victims
Damages in personal injury cases are often classified as compensatory damages and divided into two kinds: economic and non-economic damages.
Economic damages are tangible and objectively verifiable losses. Examples include:
Past, present, and future medical bills
Long-term medical care costs
Chiropractic care
Lost income
Diminished earning potential
Vehicle repair
Non-economic damages are for intangible harms and losses. Such damages may include:
Pain and suffering
Emotional distress
Loss of society and companionship
Loss of consortium
Injury to reputation
Humiliation
Another less common kind of damages is punitive damages, which can only be awarded if a person proves by clear and convincing evidence that the negligent party was guilty of oppression, fraud, or malice. Punitive damages are usually more common in cases involving particularly egregious conduct by an Uber driver, such as drunk or drugged driving.
Obtaining the damages for your Uber accident is never as easy as simply asking for it. You will demand it from a big company protected by a powerful legal team. The Bakersfield Uber accident attorneys at Arash Law are just as powerful. Take advantage of a free consultation and have them even out the battlefield so you get the fair settlement you deserve.
Injuries Bakersfield Uber Accident Lawyers Commonly See Among Victims
Uber accidents always have the possibility of causing various injuries, which can vary significantly in severity depending on multiple factors.
Common types of injuries generally include, but are not limited to:
Fractures or broken bones
Concussions
Crush injuries
Arm injuries
Knee injuries
Leg injuries
Neck injuries
Closed head injuries
Skull fractures
Traumatic brain injuries (TBIs)
Permanent nerve injuries
Internal injuries
Paralysis
Severe burn injuries
The effects of some of these injuries can be profound, if not permanent, on the victim's life. Dedicated Bakersfield Uber accident lawyers are more than willing to give legal assistance after such tragic events. They are compassionate in dealing with the victim's situation, but aggressive in dealing with Uber and insurance companies.
What to Do After A Bakersfield Uber Accident?
The immediate aftermath of an Uber accident can be very confusing and stressful for most people. However, anyone involved should remain as calm as possible and take the following steps to help their case for compensation later on.
Get to A Safe Location and Call 911
After an Uber accident, move to a safe location if you can and call 911 as soon as possible. Doing so is usually the quickest way to alert authorities about the accident and get a crash report filed. 
It will also notify emergency medical personnel when anybody at the scene requires immediate medical help. After authorities arrive, they will perform a preliminary investigation into the collision and record their findings in a police report. Skilled Bakersfield Uber accident lawyers will secure a copy of this report as a vital piece of evidence for your claim later on.
Collect Evidence from The Scene
Evidence in Uber accident cases can disappear quickly, so try to document as much as possible at the accident scene. The first thing to do in most cases is to use a phone to take photographs or videos of the entire crash scene, getting shots from multiple angles and distances.
Also, look for other time-sensitive details like skid marks. When there were important traffic signs impacting how people should have driven, take pictures of those as well.
Get Information from Everyone Involved
While you should certainly limit what you say to other people involved in an accident, you have the right to seek basic information that all parties must generally share in these cases. This usually includes other people's names, driver's license numbers, addresses, and insurance information. 
While talking to other people, never apologize for anything or say something that might be construed as admitting fault. Remember that the things people say at the scenes of crashes can often come back as evidence against them later on.
It is always a good idea to see if other people saw the collision and then ask them for their names and contact information in case they need to testify later on. However, do not try to force them if they are unwilling to share their details. Instead, let trustworthy Bakersfield Uber accident lawyers handle the matter for you.
Keep Track of All Your Bills
Damages are often based on the bills people face because of the accident, so keep track of every single bill you incur. Medical bills are perhaps the most common, but motor vehicle repair estimates can be another, and other bills may also arise.
Go to A Hospital or Doctor as Soon as Possible
All people involved in any motor vehicle accidents should always make an effort to get to a hospital or other medical care provider without delay, even when they do not think they suffered an injury. Bear in mind that many severe injuries involve delayed symptoms, and seeing a doctor several days or weeks after your crash can make the insurance company call into question whether your injuries were related to the accident.
Getting medical attention immediately after an accident is a requirement for most insurance claims, and people must follow the doctor's orders. They should not return to work without proper authorization, and they must comply with all follow-up appointments.
Medical attention after an Uber accident can help connect a person's injuries to the crash. Failure to get medical care will often lead to insurers claiming the victim was not hurt or their injuries are unrelated to the accident.
This was a sad and tragic case in which our client was paralyzed after being struck by a distracted driver. The maximum policy settlement was 5.25 million and we were able to settle for the full amount. In addition, we were able to add additional workers' compensation benefits from our client's employer, as he was working at the time of the incident. The parties agreed to settle our client's workers' compensation claim for $2.5 million.
This was a sad and tragic case in which our client was paralyzed after being struck by a distracted driver. The maximum policy settlement was 5.25 million and we were able to settle for the full amount. In addition, we were able to add additional workers' compensation benefits from our client's employer, as he was working at the time of the incident. The parties agreed to settle our client's workers' compensation claim for $2.5 million.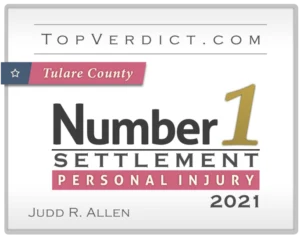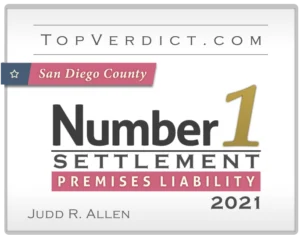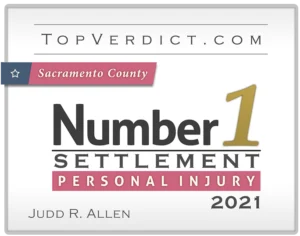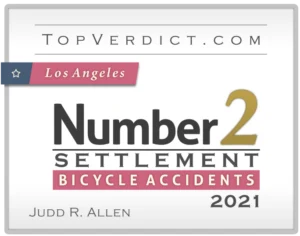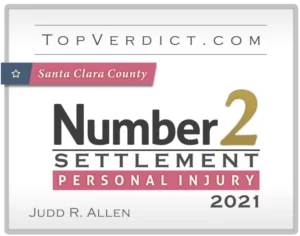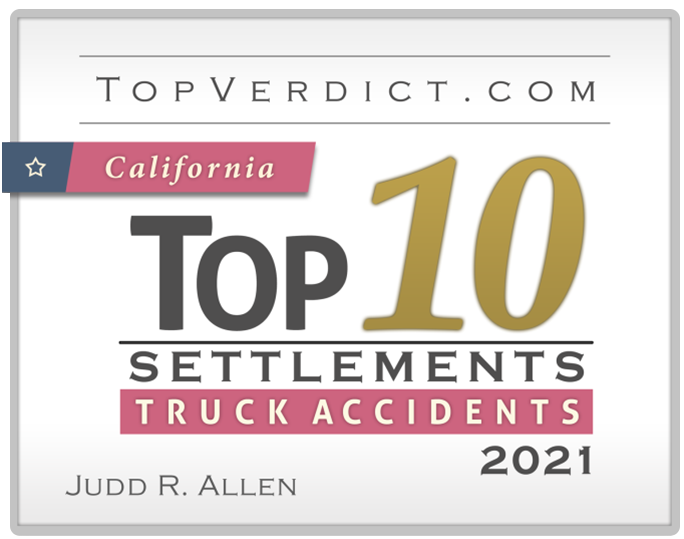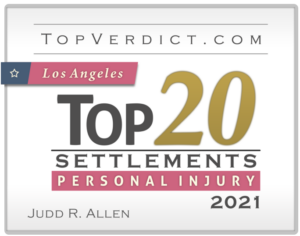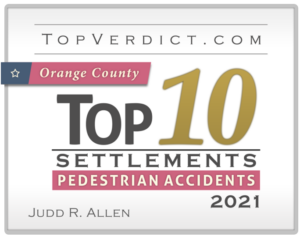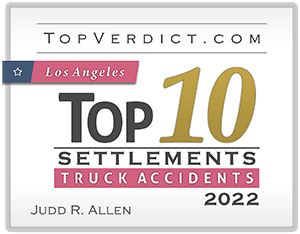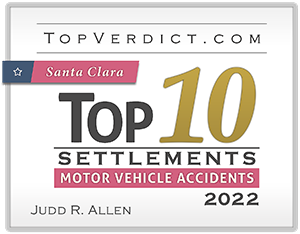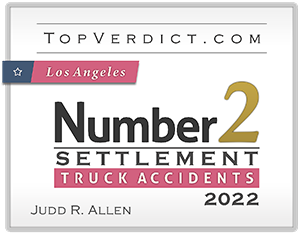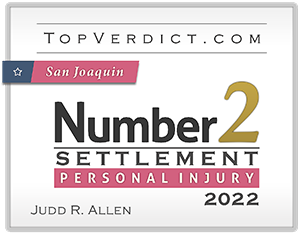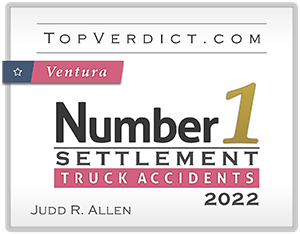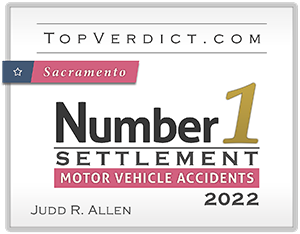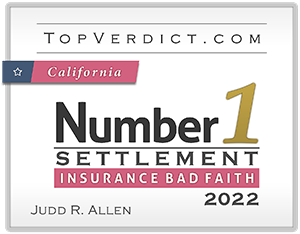 Speak to The Best Uber Accident Lawyers Bakersfield Trusts
Seasoned Uber accident lawyers in Bakersfield can make a significant difference if you hire them after the crash. The technicalities of the legal procedure of acquiring fair compensation can easily become overwhelming if you fight for it alone. You are dealing with a large company, so the battlefield is already out of balance.
A personal injury lawyer molded by decades of experience can help you establish liability as you seek financial reparation. It is never advisable to attempt to manage an Uber accident on your own. Instead, reach out to the reputable Bakersfield Uber accident lawyers at Arash Law without delay.
Liability for An Uber Accident
Uber does have its own insurance policy for drivers that works as follows:
If a driver is offline or the Uber Driver app is off – The driver's personal insurance company and coverage will apply
If a driver is available or waiting for a ride request – Uber maintains auto insurance on the driver's behalf in case of a covered accident that offers third-party liability when the driver's personal auto insurance does not apply. The policy provides $50,000 in bodily injury per person, $100,000 in bodily injury per accident, and $25,000 in property damage per accident.
If a driver is en route to pick up riders or actively involved in a trip – Uber maintains auto insurance on a driver's behalf in case of a covered accident that provides $1 million in third-party liability, uninsured or underinsured motorist bodily injury, or first-party injury insurance, contingent comprehensive and collision, and up to actual cash value of a car with a $2,500 deductible.
Uber often tries to deny any company liability for a car accident, usually claiming its driver is responsible since they are an independent contractor. The truth is that people who suffer injuries in an Uber collision can be eligible for several kinds of compensation, and the circumstances of the crash will play a major role in the amount of damages a person can receive. 
Many injury victims are forced to deal with insurance companies that want to either deny claims or just offer people a lowball settlement offer that typically falls well short of what they are actually entitled to. The invaluable legal assistance of reliable Bakersfield Uber accident lawyers helps accident victims overcome these obstacles.
Contact Our Award-Winning Uber Accident Lawyers in Bakersfield Today for A Free Consultation
If you suffered serious injuries in an Uber accident in Bakersfield and the greater area of Kern County, do not wait to get legal assistance. Arash Law, under the guidance of Arash Khorsandi, Esq., can offer you a free, no-obligation consultation anywhere, anytime. 
We are a bilingual firm, so we can speak to you in the language you are most comfortable conversing in. You can call (888) 488-1391 or contact us online to arrange a free consultation so we can better examine the details of your situation and let you know whether you have a viable case. We have recovered over $500 million on behalf of our injured victims and are standing by to help you get the compensation you deserve.
Our Bakersfield Uber accident lawyers also serve neighboring cities, including Arvin, Shafter, Wasco, Taft, Delano, Tehachapi, Porterville, Lindsay, Corcoran, Tulare, Exeter, Farmersville, Fillmore; census-designated places, such as Oildale and Lamont; and nearby counties like Tulare County, Riverside County, and San Bernardino County.