Our Pasadena Injury Law Firm

DOESN'T JUST WIN,


WE WIN BIG!
You May Be Entitled to Compensation

Our Accident Lawyers in Pasadena

Provide Skilled Representation For Families in Need
185 N. Hill Ave. #201
Pasadena, CA 91106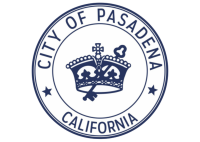 Pasadena is a city located in Los Angeles County, California. It's 11 miles (18 km) northeast of downtown Los Angeles. The San Gabriel Valley's largest metropolis and cultural center, Los Angeles, is located here.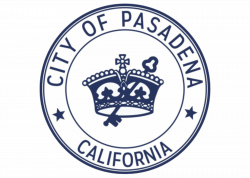 Depending on who you ask, it's either a Los Angeles suburb or a major metropolis in its own right, given the size of its downtown. According to the US Census predictions, Pasadena's population climbed to approximately 141,398 in 2020.
It is the 40th largest city in California and the 194th largest city in the United States. The population of Pasadena has grown by 3.12% since the last census, which counted 137,122 people in 2010. The city is currently increasing at 0.09 percent yearly.
Spanning approximately 23 miles, Pasadena has a population density of 6,159 persons per square mile. With the increase of people in Pasadena, it's expected that traffic accidents are also on the rise. With more automobiles on the road, car accidents in Pasadena are rising. Accidents occur for various reasons, and being aware of these causes is one way to stay safe on California's highways.
According to the California Office of Traffic Safety, approximately 944 traffic fatalities and injuries in Pasadena in 2019 alone. Almost 84 of these accidents involved alcohol, and another 130 involved speeding. You can rely on our legal team from our Pasadena injury law firm if you have been injured in a car accident or by someone else's negligence.
Our car accident attorneys in Pasadena, CA, are devoted to defending the rights of innocent victims in the Southern California region who have been hurt in an accident.
Mild Traumatic Brain Injury
December 2016: $22M+ verdict in a mild traumatic brain injury case. The entire details of the case can be found in the public record filings by the defendant entity that sued its defense.
– 
BRIAN BEECHER
Pasadena is a control city for all four of the city's freeways. From La Cañada Flintridge, the Foothill Freeway (I-210) is the city's most vital route. Before meeting the Ventura Freeway, the Foothill Freeway heads south, past the Rose Bowl. The Foothill Freeway changes alignment and direction at this interchange, becoming an east-west freeway before entering Arcadia on the city's eastern limit.
The Foothill Freeway leads to San Fernando and San Bernardino (eastbound). The Arroyo Seco Parkway (SR 110), often known as the Pasadena Motorway, was California's first freeway, connecting Los Angeles with Pasadena beside the Arroyo Seco and providing key access Downtown Los Angeles. South Pasadena is the closest city to where the freeway enters the city's southern section.
To get to State Street and Fair Oaks Avenue, you need to take the southbound exit linking to State Street. The freeway stops at Glenarm Street, where the Arroyo Parkway, a four-lane road, continues northward to the Old Pasadena neighborhood. The most dangerous intersections in Pasadena are Lake Avenue at Orange Grove Boulevard, Maple Street at Fair Oaks Avenue, and Lake Avenue at Corson Street.
Most of Pasadena's accident-prone intersections are located near freeway on and off-ramps. Most of these accidents are caused by driver inattention and speeding. During peak hours, the risk of an accident on a freeway is substantially greater than on any other day.
IF YES, You may be able to recover financial compensation. TELL US MORE: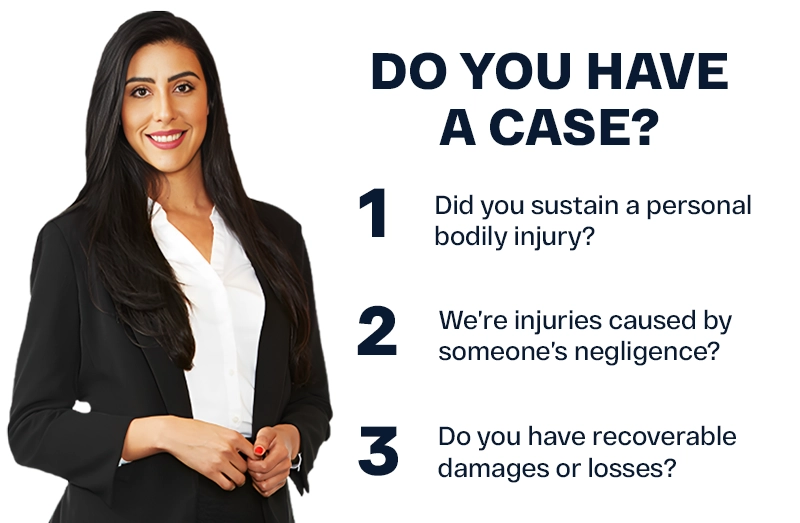 IF YES

, You may be able to recover financial compensation.

TELL US MORE:
Types of Cases We Handle in Pasadena
Accident-related injuries can range from minor to severe. Serious injuries may necessitate months of treatment. You may never be able to recover in such circumstances fully. If you're hurt in an accident, you should be compensated to the fullest extent of the law.
If you or a family member was wounded due to someone else's carelessness, you might be entitled to financial damages. To establish the cause of your injuries and the financial impact on your life, a Pasadena personal injury lawyer can help. A personal injury claim may require proof of the at-fault party's negligence:
Duty of care
Breach of their obligation
The cause of your injuries
Your financial losses are a result of this.
Our legal team may be able to assist you in proving the value of your possible claim and negotiate a monetary settlement if we help you establish these elements of negligence. Our team is dedicated to ensuring that all of your damages are taken care of by scouring your medical records and any evidence related to your accident. It will help if you get urgent medical attention for any injuries you sustain. If you don't record the care, you received, getting compensation may be more challenging.
When a car accident occurs, excessive force is usually involved. This force may cause our bodies to twist and bend in unnatural ways, resulting in serious injury and pain. People involved in car accidents may sustain soft tissue, head, or internal injuries. You should see a doctor regardless of how mild you believe your injury is.
Not all injuries cause symptoms straight away, and some injuries can worsen over time. Any injuries could be diagnosed and treated by a doctor. After a car accident, it might not be easy to secure reasonable compensation. Many insurance firms will seek settlements consistent with their financial bottom line.
Unfortunately, this can result in significantly less compensation than is required to cover your medical care or vehicle repair costs. Hiring a top accident attorney will give you a legal advantage that will greatly boost your chances of receiving full compensation for your pain and suffering.
Motorcyclists face serious dangers on California's streets and roads. In 2011, for example, thousands of people were injured in motorcycle accidents in California, and over 400 of those accidents resulted in a fatality. Motorcycle accidents are fairly common in Pasadena. The most recent incident was in May of 2021. A driver making a left turn struck the motorcyclist.
Unfortunately, motorcycle accidents involving a left-hand turn are quite common. According to official data, vehicles making a left turn ahead of a motorcyclist cause 36% of motorcycle accidents. Drivers are advised to inspect their surroundings thoroughly before making turns or changing lanes. However, many do not check thoroughly or fail to consider their blind spots.
Suppose you were injured in a motorcycle accident and want to sue the negligent driver. In that case, our team at Arash Law led by Arash Khorsandi, Esq. have expert Pasadena motorcycle accident attorneys with years of combined legal experience managing personal injury claims.
In the United States in 2018, 857 bikers were killed in road accidents. Cyclists are more likely to be injured in car-bicycle collisions. Thus they should always wear a helmet to protect themselves. In fact, in California, all bikers under 18 are mandated to wear a helmet. Furthermore, most bikers are killed in urban areas between 6 and 9 p.m.
Therefore, bicycle safety lights can make riders more apparent. Bicyclists, like all other vehicles on the road, should drive defensively. On the other hand, Bicyclists will not be held accountable if drivers fail to share the road. Bicycles are a popular mode of transportation in Pasadena.
In addition, they can be used to get in a nice workout when hiking or biking through trails and lanes. Bicyclists in Pasadena suffer the greatest danger of death from a negligent motorist, so it's not good to take one out for a spin. Drivers who are careless and disregard the law endanger everyone on the road, including those who are attentive.
One of the most common causes of a bicycle accident is a negligent or reckless driver. Contact our reputable personal injury law firm and speak with one of our Pasadena bicycle accident attorneys if you've been involved in any circumstances mentioned above.
It's estimated that 5,050 people die each year in motor vehicle accidents, with pedestrian deaths accounting for more than 10% of all motor vehicle fatalities in the United States each year. Pasadena is one of the few walkable cities located in the Greater Los Angeles area. When it comes to weather, shopping, dining, and entertainment options within walking distance, Pasadena has it all.
Accidents involving pedestrians are all too common in Pasadena. In June of 2021, a pedestrian accident occurred. When an older woman crossed the street, she was hit by a car and killed instantly. She was later pronounced dead on the scene by emergency medical personnel.
Pedestrians are left defenseless on the street. Therefore these situations are inevitable. Pedestrians who are struck by a car and don't have any safety shield are frequently left for dead or in critical condition. In most pedestrian accident cases, immediate medical intervention is necessary.
The sooner you contact an experienced pedestrian accident attorney to preserve and collect evidence, the better your chances of a full recovery from your injuries. Your case will be investigated quickly, including interviewing witnesses and reviewing medical data. Our attorneys will then negotiate with other parties, including their insurers and lawyers, to give you the best possible outcome for your case. This includes pain and suffering and lost income. We will do our best to get you the compensation you deserve following a pedestrian accident.
Surviving family members suffer from serious trauma and pain in the aftermath of wrongful death. There is no way to make up for the loss of a loved one, but a favorable settlement or court ruling can assist bring closure and aid the healing process. We know how devastating wrongful death may be. Car accidents, motorcycle accidents, and bicycle accidents can lead to wrongful deaths.
In wrongful death cases, the cause of the death must be shown and who was responsible. Those who have been harmed due to the wrongful death must also be identified and compensated in a court of law. Relatives, children, and other family members are often compensated in the event of a death. Lawsuits and attorneys are probably not on your mind following a tragic accident.
However, the deceased's family members must contact the Pasadena wrongful death attorneys as soon as possible. Claims for wrongful death can be made by anyone held responsible for the death of another person. There are two types of damages that victims can get compensation for following the death of their loved one:
Economic damages: This usually includes the financial support a deceased victim would have offered to their surviving family members for the rest of their regular lifespan.
Non-economic damages: This seeks to make up for the absence of intangible things like love, friendship, direction, and sexual intimacy for the victims and their families.
Arash Khorsandi's team of Pasadena wrongful death attorneys at Arash Law are ready to help those whose loved ones have died due to someone else's negligence in southern California. To schedule a free vehicle accident consultation, call our trusted Pasadena personal injury lawyers at (888) 488-1391 or fill out our online form. You only pay us if your lawsuit is settled or won in court.
We serve all of California, with offices in Alameda, Bakersfield, Berkeley, Contra Costa, Fresno, Irvine, Kern County, Long Beach, Los Angeles, Marin County, Merced, Modesto, Monterey, Newport Beach, Oakland, Orange County, Placer, Riverside, Sacramento, San Bernardino, San Diego, San Francisco, San Joaquin, San Jose, San Luis Obispo, San Mateo, Santa Barbara, Santa Clara, Santa Cruz, Sherman Oaks, Solano, Sonoma, Stanislaus, Stockton, Tulare, Ventura, and West Hollywood.
We've represented clients in numerous types of accidents, with injuries ranging from emotional harm to catastrophic injuries. We can also assist in settlement negotiations with major insurance companies.
Get The Latest News from

The Best California Accident Law Firm Today