Our Contra Costa Injury Law Firm

DOESN'T JUST WIN,


WE WIN BIG!
You May Be Entitled to Compensation

You Can Count on Our Experienced

Contra Costa Accident Lawyers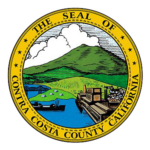 California's Contra Costa County lies on the eastern shore of San Francisco Bay. Contra Costa's population was 1,165,927 as of the 2020 United States Census. It is largely suburban and is located in the northern portion of the East Bay region of the San Francisco Bay Area. The County's name alludes to its location on the other side of the bay from San Francisco.
Contra Costa County is part of the San Francisco–Oakland–Berkeley, CA Combined Statistical Area. Mount Diablo, which rises 3,849 feet at the northern end of the Diablo Range, is the County's most prominent landmark. It is the focal point of Mt. Diablo State Park, one of the numerous leisure places available to residents and visitors.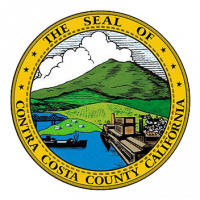 The East Bay Regional Park District encompasses more than 100,000 acres spread across 65 parks, with more than 1,200 miles of trails. According to the National Highway Traffic Safety Administration statistics, traffic accidents continue to be a major public safety concern in Contra Costa County. Car, truck, bicycle, pedestrian, and motorbike accidents are widespread, despite advancements in car safety features, road design, bicycle, pedestrian lanes, and traffic signs.
We can assist you in negotiating a settlement with major insurance companies in the following areas throughout California: Alameda, Bakersfield, Berkeley, Contra Costa, Fresno, Irvine, Kern County, Long Beach, Los Angeles, Marin County, Merced, Modesto, Monterey, Newport Beach, Oakland, Orange County, Pasadena, Placer, Riverside, Sacramento, San Bernardino, San Diego, San Francisco, San Joaquin, San Jose, San Luis Obispo, San Mateo, Santa Barbara, Santa Clara, Santa Cruz, Sherman Oaks, Solano, Sonoma, Stanislaus, Stockton, Tulare, Ventura, and West Hollywood.
Paz v. Airfax Logistics (settled on 5/26/2020) – settlement in a case involving a client who was involved in a trucking accident and sustained a traumatic brain injury and other trauma.
– 
Tina Eshghieh
IF YES, You may be able to recover financial compensation. TELL US MORE: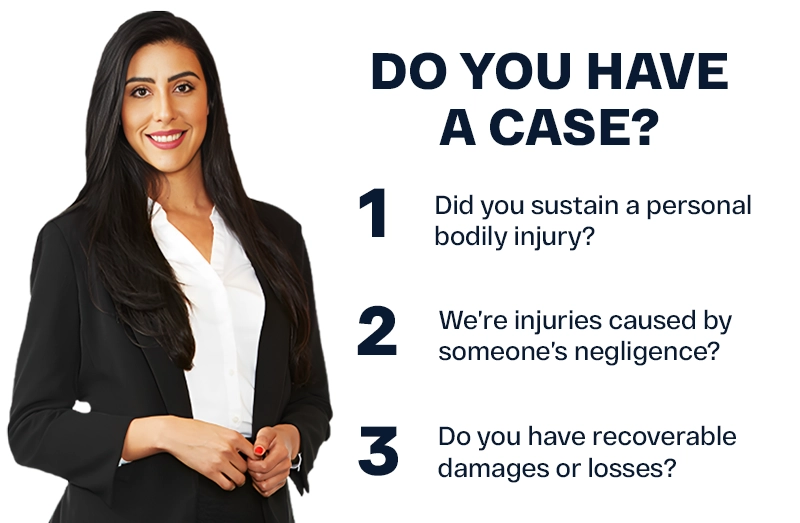 IF YES

, You may be able to recover financial compensation.

TELL US MORE:
More than 40,000 people — the size of a small city — are killed, and thousands more are maimed on American streets every year. Unfortunately, traffic fatalities and serious injuries have been seen as inevitable incidents. These tragedies can be prevented by taking a more proactive, preventative strategy that places traffic safety as a public health issue at the top of the priority list for government agencies.
Changes in how we think about and deal with traffic fatalities are a part of Vision Zero. An approach based on a Safe System Approach is required instead of just recognizing collisions that result in death or serious injury as unavoidable. The five elements of a safe transportation system are addressed through shared responsibility and redundancy: safe road users, safe cars, safe speeds, and safe roads.
The County's Public Works, Conservation and Development, and Health Services departments collaborated on the Vision Zero Final Report, which was adopted as the County's action plan on March 1, 2022. Several outside agencies and organizations, including 511 Contra Costa, the California Highway Patrol, the Contra Costa Transportation Authority (CCTA), and bicycle advocates, helped the County in this initiative.
This project was handled by Fehr & Peers, a consulting firm. Despite the importance of engineering advances, Vision Zero is more than just that. Vision Zero commitment in Contra Costa County brings together a multidisciplinary group to solve key emphasis areas for the County using all Safe System components. Unincorporated routes were shown to have a high number of collisions due to the following reasons:
Roadway Departure Collisions on Rural Roads
Driving Under the Influence
Collisions at Signalized Intersections of Major (5+ Lanes) and Minor (3 Lanes or Less) Streets
Every year, thousands of Californians are seriously injured in car accidents. Other people's carelessness, negligence, or outright malice can contribute to these mishaps. The law gives you the right to compensation if you suffer a personal injury because of the actions or inactions of another person or entity.
If you've been hurt and believe it was because of someone else's negligence, you should contact our Contra Costa accident injury firm very soon. Our personal injury attorneys are anxious to help you get every penny of compensation you are entitled to, whether through negotiations or civil action. It's our job to handle the legal aspects of your case so that you can focus on healing.
Common Types of Personal Injuries in Contra Costa County
Every injury case is unique; our attorneys treat each case with care. Some common injuries we cover are:
Cervicalgia (severe neck pain, such as from whiplash)
Spinal cord damage, with or without paralysis
Traumatic brain injury
Neurological or muscular damage
Bone fracture
Injury to internal organs
Loss of hearing or vision
Internal bleeding
Burns
Crushing injuries
PTSD or other psychiatric disorders
Contra County has a two-year statute of limitations for filing a personal injury lawsuit after an accident occurs.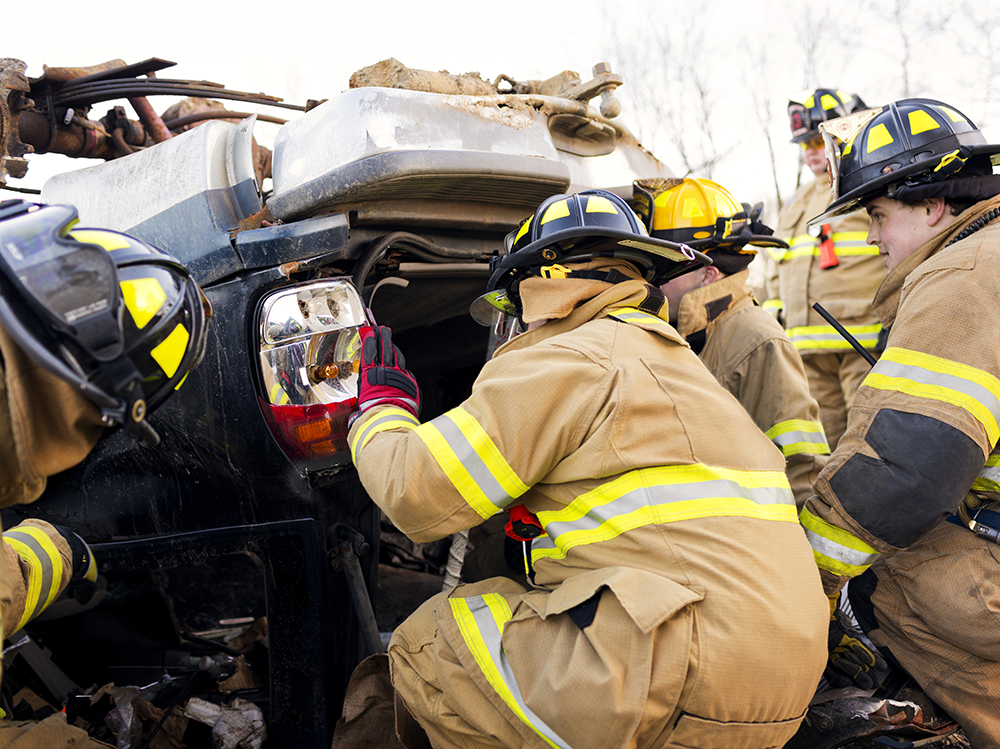 In the United States, car accidents are the biggest cause of death and injury. In 2007, there were approximately 6,024,248 car accidents in the United States, according to the National Highway Traffic Safety Administration. At least 2,491,000 people were injured, and 41,059 died in fatal car accidents. Every day, around 115 people are killed in traffic-related accidents; one death every 13 minutes.
Accidents involving automobiles frequently result in significant injuries. Your health, employment, income, and general well-being can all be drastically altered in an instant if you or someone you care about suffers an injury. Many people's lives are irreversibly altered by long-term or chronic injuries such as brain damage or stroke. An automobile accident lawyer can be of assistance. Our attorneys handle the following types of car accidents:
Head-On Collisions
Rear-End Collisions
T-Bone/Broadside Crashes
Uninsured Motorists
Intersection Accidents
You can rely on us to guide you through any mishap, no matter how hard or straightforward it may appear.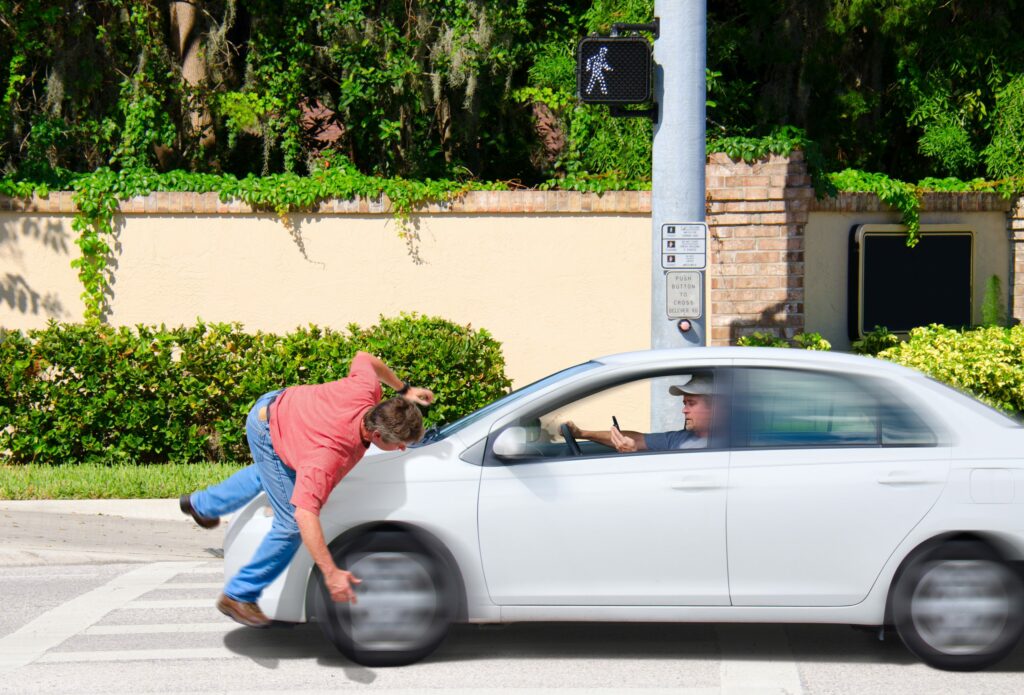 A shocking number of pedestrian accidents occur in California. According to the California Highway Patrol, more than 12,000 pedestrian crashes resulted in injuries and more than 600 pedestrian fatalities in 2010. Several of these incidents took place in the Bay Area. According to the California Department of Public Health, more than two-thirds of all road fatalities in Contra Costa County are caused by pedestrians.
Contra Costa County's pedestrian fatality rate is greater than the national average, making it dangerous for people to cross the street there. Pedestrians are particularly susceptible to traffic accidents, and their injuries are likely to be fatal or catastrophic, resulting in long-term disability, huge missed wages, and lost wages. Our personal injury law office is dedicated to helping pedestrians who have been hurt as a result of someone else's carelessness obtain the maximum amount of compensation possible:
Fractures or broken bones
Head injuries
Spinal cord injuries
Neck and back injuries
It takes knowledge and experience to put a value on an accident injury. Arash Law's Contra Costa accident lawyers led by Arash Khorsandi can assess your case and recommend a settlement or judgment amount.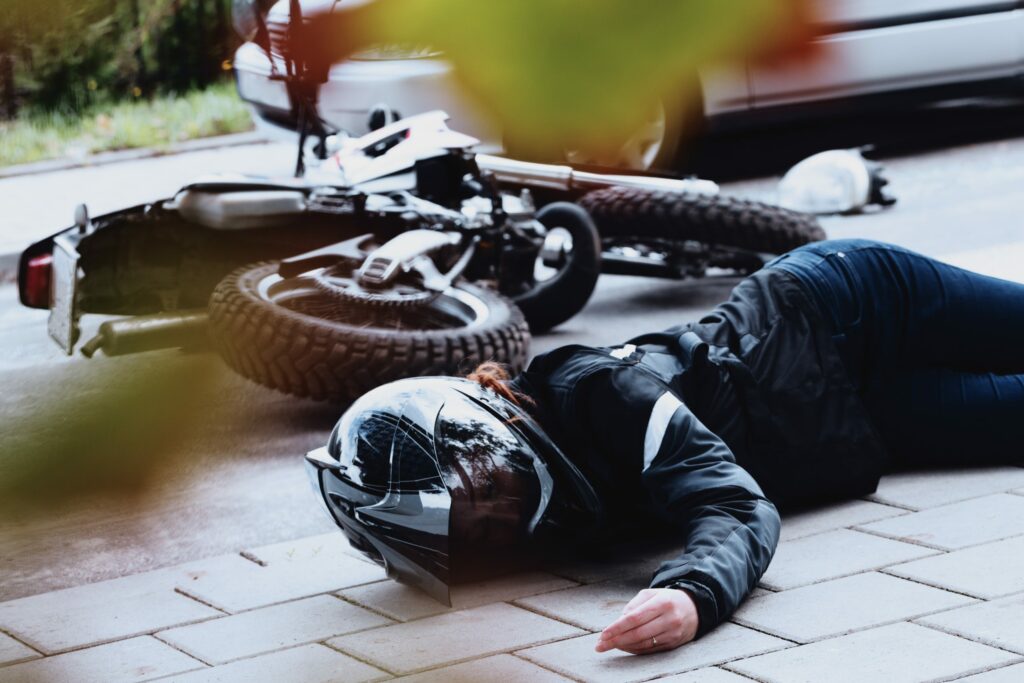 Motorcyclists like the freedom of the open road, and most are unconcerned about the dangers of an accident. Even though most riders will be unchanged, tragic accidents nevertheless happen every day. Riders of motorcycles are more vulnerable than other drivers and are more likely to be seriously injured or killed in an accident. In 2016, 105,000 motorcyclists were injured in road accidents in the United States, and 5,286 were killed.
Motorcycle accidents result in higher death rates than any other traffic accident. According to the U.S. government, motorcycle riders were 27 times more likely to die in a traffic accident than people inside enclosed vehicles. Anyone who has ever ridden a motorcycle knows that driving defensively is essential. Unfortunately, no matter how skilled a motorcyclist is, some accidents are unavoidable.
In the United States, 88,000 motorcyclists were injured in motorcycle accidents in 2015, and another 4,693 were killed.
A motorcycle rider's risk of death in a traffic accident is 27 times greater than for a car driver or passenger.
Since 1980, motorcycle deaths had been decreasing, but in 1998 they began to rise again, and the trend continued until 2008. In 2015, motorcycle accidents claimed the lives of 13 percent of those killed on the road.
Bicycling has been actively promoted as a means of transportation, and as a result, the number of bicycles on our roadways has increased. However, the increased number of bicyclists has not been matched by increased bicycling infrastructure and safety procedures. In California, existing cycling infrastructure, including bike lanes, is frequently grossly inadequate.
Most bicycle accidents occur because cars fail to yield the right-of-way to bicyclists. Other causes include driver inattention and speeding. A road hazard can sometimes cause or contribute to an accident. A bicycle may only have a helmet to protect them from injuries in an accident, putting them in danger of significant injuries in a traffic crash.
Bicycle accident victims may sustain spinal cord injuries, brain damage, fractures, road rash, lacerations, and other injuries. Pedestrians and bicyclists in California are entitled to compensation even if they were partially at fault. Compensation is lowered in proportion to the victim's fault. Therefore an injury victim who is 25% at fault will only receive 75% of the full compensation.
This is referred to as "Comparative Fault." Call our Contra Costa accident lawyers for a free consultation even if you believe the accident was your fault; we can help you understand how the law applies to your specific situation.
Wrongful death is defined under California law as any death caused without legal justification. A wrongful death has occurred when a careless driver kills someone in a traffic collision. While traffic accidents are the most common cause of wrongful death in Contra Costa County, other acts of negligence can also result in wrongful death. When a youngster drowns in a neighbor's unprotected swimming pool or a damaged stair railing contributes to a fatal fall, the victim's family has the right to file a wrongful death lawsuit.
It's heartbreaking to lose a loved one due to the carelessness of another person. Not only are you bereaved, but you may also be unsure about what to do with your life going forward. How do you plan to cover the costs of medical care or a funeral? Your family's financial situation may be jeopardized if your breadwinner dies. It's important to receive the legal assistance you need, even if the insurance company is eager to settle your claim quickly.
A wrongful death lawyer can determine whether the victim's family is entitled to receive compensation following the death of their loved one. Your lawyer will investigate to find out what caused the accident and who is responsible for the death of your loved one. Insurance firms can be particularly unethical when dealing with the remaining loved ones of someone who has passed away.
Family members who have lost a loved one are more concerned with preserving the interests of insurance companies than those of the deceased's family members. A wrongful death lawyer in Walnut Creek will know how to get the insurance company to pay up the money you deserve. In addition, a wrongful death attorney will make certain that your claim is filed on time and that all laws of procedure are adhered to.
Your claim is more likely to be upheld in court, which is good news for heirs and beneficiaries who have lost loved ones in the event of your death. Our California injury lawyers can charge their fees based on a contingency of your lawsuit settling or reaching a verdict, and essentially we don't get paid – if you don't get paid!
For immediate assistance, call our toll-free 24-hour lawyer helpline at (888) 488-1391 any day of the year. Our industry-recognized personal injury attorneys in California will answer every question and provide you with a free, in-depth case evaluation to see if you have a case.
Get The Latest News from

The Best California Accident Law Firm Today