California

Lyft Accident Lawyers
PAY NOTHING UPFRONT

OVER $

400

MILLION RECOVERED

ZERO-FEES UNTIL WE WIN
You May Be Entitled To Compensation

California's Most Aggressive Lyft Accident Lawyers
The ridesharing platform Lyft, created in 2012, is quickly escalating to the same heights as its popular competitor, Uber. Lyft currently has fewer drivers and users than Uber, and it operates in fewer cities. However, it has experienced explosive growth in a short period of time. The company keeps a competitive edge by offering lower prices than Uber for some rides, boasting features that Uber lacks (such as being able to tip drivers through the app), and paying drivers more on average. 
Like Uber, however, Lyft has a long history of vehicle accidents and alleged criminal acts from drivers. If you sustained injuries in a recent Lyft accident, time is of the essence. Filing a claim with Lyft's insurance company or bringing a personal injury lawsuit both have deadlines you must carefully obey. Our award-winning California law firm invites you to contact us for a free discussion about your potential case. 
We can help you figure out who is to blame for your crash and who might be financially responsible for your injuries, medical bills, and lost wages. Filing a claim can lead to the compensation your injuries deserve after a rideshare accident. Our aggressive Lyft accident lawyers have recovered more than $400 million for personal injury victims in California. We encourage you to call (888) 488-1391 today to schedule your free consultation, with no obligation. Our experienced California personal injury attorneys fight hard to protect your legal rights.
Lyft accidents happen more often than passengers might realize. Like all vehicle operators, Lyft drivers can make mistakes that result in terrible collisions. They might drive drunk or drowsy, text and drive, or break roadway rules. Some Lyft accidents aren't the driver's fault, but another party may be at fault – another driver on the road, unsafe roadway conditions, or a defective vehicle part, to name a few.
In other cases, a driver may fail to properly maintain his/her vehicle according to Lyft standards. This can lead to tire blowouts or other dangerous situations during a trip. Lyft has seen significant increases in use and popularity in the last few years.
There are about three million monthly active users of Lyft. While this doesn't match Uber's stats, it does show a marked interest in the ridesharing platform around the world. Unfortunately, more Lyft drivers on the roads mean more Lyft-related accidents.
While there is currently no data on the number of Lyft accidents every year, there are dozens of news stories reporting accidents involving ridesharing vehicles all over the country.
Our client was driving with his wife and son on a two-lane highway when a drunk driver crossed the double yellow lines, causing a head-on collision that claimed the life of a loving wife and mother.
– 
Arash Khorsandi
Lyft Driver and Vehicle Requirements
An ongoing argument about the safety of ridesharing has centered on Uber and Lyft's hiring and training practices. Lyft makes safety "a top priority" according to its website, yet it only looks at a person's criminal background for the last seven years.
Although Lyft automatically disqualifies applicants with convictions for violent crimes and felonies, if the conviction came longer than seven years ago, the company will not see it. Neither Lyft nor Uber fingerprint their applicants nor do they meet with them in person before hiring.
These lax hiring practices have led to dangerous Lyft drivers harming passengers with drunk and reckless driving and even criminal assaults. According to Who's Driving You, there have been 222 allegations against Uber and Lyft for sexual assaults, harassment, rapes, theft, and even kidnapping.
Lyft's Not-So "Up-Lifting" History
Since the first Lyft passenger fatality in 2014, Lyft has stood trial for alleged drunk driving, attacks by drivers, and stalking. Car accidents and driver assaults have plagued Lyft's history for years. Vehicle requirements to become a Lyft driver in California are as follows:
Lyft vehicles must be four-door cars that are the model year 2005 or newer.
The driver must take the Lyft vehicle inspection form into a mechanic for a full-vehicle check. The inspection will examine the brakes, steering, windshield, windows, lights, doors, horn, speedometer, bumpers, exhaust system, tires, and safety belts.
Drivers must go in for an updated inspection every 50,000 miles or once per year, whichever comes first.
It is up to the vehicle owner to properly maintain the car at all times. Failure to do so, resulting in an accident, may be the fault of the driver.
Do Rideshare Companies Require Safety Training for Drivers?
Part of the problem may be in the lack of driver safety training. Not only does the rideshare app have loose hiring requirements – it does not train its drivers. The driver must only meet the company's hiring qualifications and vehicle standards to start taking passengers.
The company does not make safety training mandatory or require drivers to have special licenses. Lack of training can lead to incompetent drivers who cannot react effectively to changing roadway conditions or hazards. This, in turn, can lead to fatal accidents.
Lack of driver training is typically not grounds for a claim against Lyft. Since Lyft drivers are technically independent contractors, they are self-employed. This means they are responsible for their own training and proficiency behind the wheel. The company does not have employer liability since it's not an employer.
However, lawsuits regarding driver classifications have called this into question. One lawsuit by Lyft drivers against the company led to a $27 million settlement from Lyft for failing to reimburse drivers for gas and vehicle maintenance, but did not change the classification of the independent contractors.
The fact that there is zero driver safety training at either Lyft or Uber might make you hesitate before climbing into a Lyft. Your driver could be unqualified or incapable of safely navigating LA's congested highways and roads.
In a driver-caused accident, Lyft might deny your claim on the grounds that it is not responsible for the driver's actions or behaviors. You could find yourself in a legal battle with a rideshare company that's trying to avoid liability. After any Lyft accident, contact an attorney. Speaking to a lawyer can help you understand your rights and options moving forward.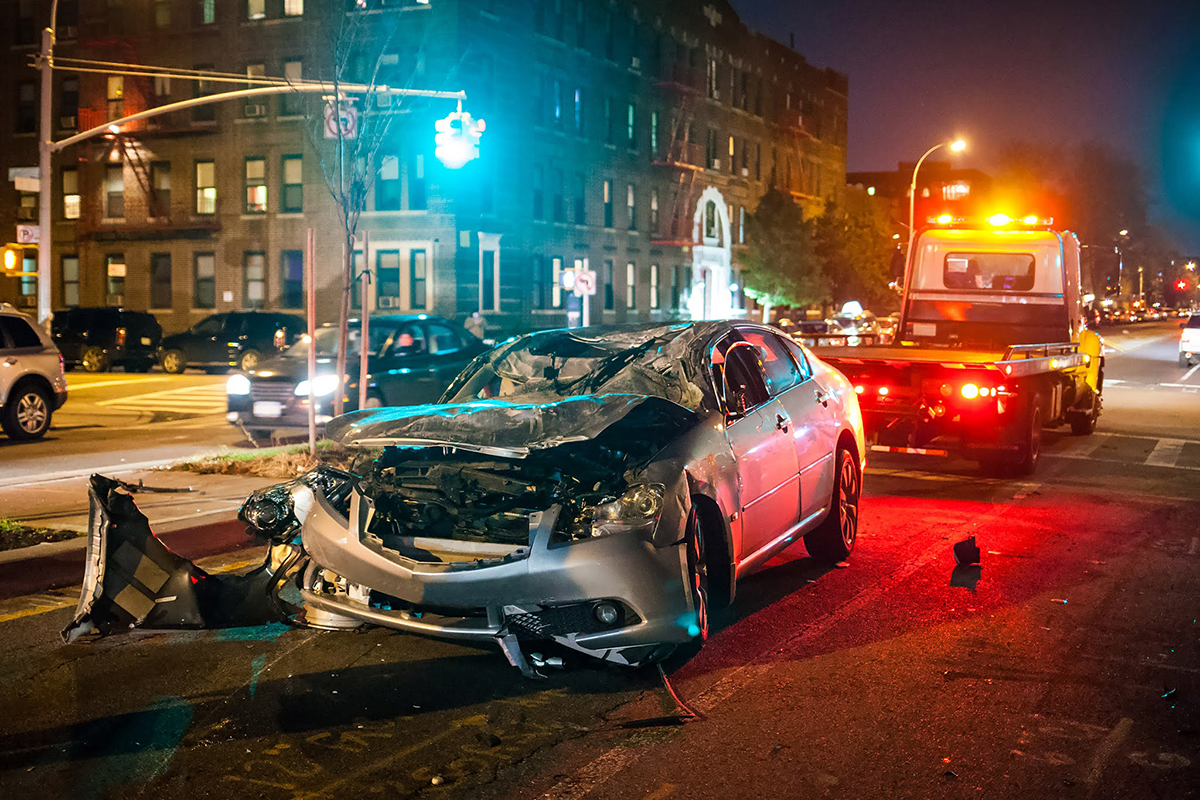 Emperatriz Ayala
My husband had an accident 2 years ago, a 85 years old man hit him, the Arash law group works very well on my husband case that took 9 month and he won the case and my husband was happy with the results. A year later I got into an accident as well and I'm still waiting in my case is almost resolving and it's 9 months already. This people knows the law and they do their job right to help you out in getting the most for you to fight on your behalf. I strongly recommend the Arash Law firm they do things right in a efficient and professional manner.

Chris Zavala
Had a great experience with all the people at Arash law. Long story short was in a bad car accident. It was overwhelming and the whole process was a lot, but they kept me in the loop. They answered all my questions and gave me great advice. Couldn't be any happier. Would definitely recommend anyone looking for a personal injury lawyer. They'll guide you through the whole process!

Jill Smith
Having Arash Law handle my auto accident was the best decision I could have made. Everyone I interacted with was kind, professional and detail oriented. I am extremely happy with the outcome and would recommend them highly.

Joseph R. Porter
From start to finish, Arash Law firm is there every step of the way with close, constant, personal contact and attention. I never knew a Law firm could actually care so much for me as a person and what I was personally going through as well as the settlement I was going to recieve once my case was finally completed. Thank you to everyone at Arash Law for your ongoing support and communication. You are the ONLY firm I will ever recommend to someone who is need of a great attorny.

Monica Parra
I had an excellent experience with Arash Law. I will definitely recommend to my family and friends. I interviewed a few firms before deciding to work with Arash Law. What made my experience excellent was (i.e. head attorney being accessible to talk to and he answered all my questions and concerns, sensitive and thorough personel who completed in home intake & follow up process, being connected immediately to quality Physicians who addressed my injuries and recovery process, clear contract-read throughly to ensure its something you can commit to). Being in a car accident is a traumatic experience and I had a sense of peace knowing Arash Firm was walking with me throughout the whole process. Thank you Arash Firm for all your hard work and help. I am so grateful and appreciative for you all! 🙏 With Gratitude, Monica Parra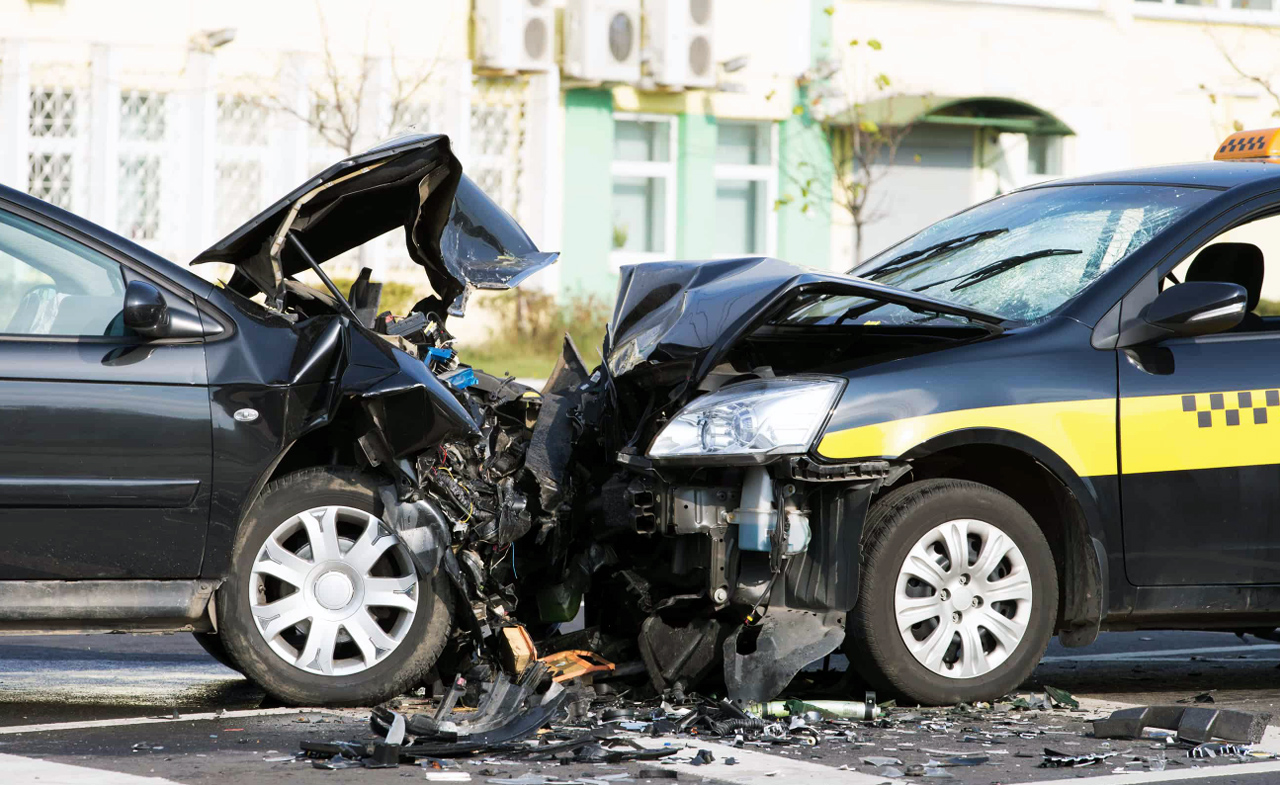 Examples of Lyft Accidents in California
Recently, a Lyft accident victim in Seattle has had problems receiving coverage for his neck and shoulder injuries. A vehicle collided with the Uber in which he was a passenger at an intersection, causing whiplash in the victim. Both drivers refused to call their insurance companies, as they did not recognize any injuries at the time.
Now the victim, on vacation in Seattle from Australia, has run into walls trying to receive coverage for his medical bills. In another accident in New York, a drunk driver who Lyft approved to drive but was not currently on duty crashed into a home, destroying the house but luckily causing no injuries. Lyft accidents can stem from driver error, defective roadway conditions, or malfunctioning vehicle parts. 
A third party such as another driver on the road may also cause a rideshare accident. In many cases, more than one factor contributes to a crash. The Lyft driver may have been staring at his/her phone and failed to hit the brakes in time, but another driver might have run a red light and illegally entered the intersection.
In this kind of accident, the California courts will consider comparative negligence. In other words, the courts will assign a percentage of fault to more than one party. Parties partially responsible for a crash may still take home compensation, but the courts will reduce it by the percentage of fault.
Lyft accidents can happen in all the same ways as typical car crashes. As a Lyft passenger, you could be involved in a T-bone, rear-end, sideswipe, rollover, or head-on collision. No matter who is at fault for your accident and subsequent injuries, speak to an attorney. Trying to receive coverage for accident-related injuries can be difficult when it comes to rideshare companies. You may need assistance from a personal injury attorney to understand how to file a claim with an insurance company or against Lyft itself.
How to Handle an Insurance Claim After a Lyft Accident
In California, Transportation Network Companies (TNCs) like Lyft have unique insurance requirements. The law splits TNC services into three different periods.
Period 1 is from when the Lyft driver opens the app and waits for a match. During this period, Lyft's company insurance must provide a minimum of $50,000 for death and personal injury per person, $100,000 per accident, and $30,000 in property damage coverage.
Period 2 runs from when the driver accepts a passenger match and is en route to pick him or her up. Insurance during this period is $1 million in primary insurance and uninsured/underinsured motorist coverage.
Period 3 is from when the driver picks up the passenger to when the passenger exits the vehicle. The same insurance requirements for Period 2 apply for Period 3.
To receive compensation through Lyft's insurance policy, an accident victim must report the crash to Lyft. Contact Lyft's 24/7 critical response line and the company will get back to you right away to obtain more information about your accident. The company will then either offer a settlement for your damages or deny your claim. For help negotiating insurance settlements and/or filing personal injury claims against Lyft, a driver, or a third party, retain an attorney.
The #1 Lyft Accident Attorneys in California
The injury attorneys at Arash Law led by Arash Khorsandi have successfully settled and litigated cases involving the ridesharing platforms Uber and Lyft. We have won millions of dollars for our clients through hard-hitting legal representation. We want to help you pursue fair and just recovery for your personal injuries, physical pain, emotional suffering, medical costs, and more.
Don't let a negligent Lyft driver get away with causing your injuries. Speak to us during a free consultation to learn your legal options for recovery. Call our Lyft accident attorneys in California at (888) 488-1391 today.