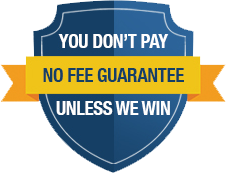 YOU MAY BE ENTITLED TO COMPENSATION FOR YOUR

CAR ACCIDENT

We can tell you if you have a case or not within five minutes, Call (888) 488-1391
FREE CONSULTATION  |  PAY NOTHING UPFRONT  |  OVER $200 MILLION RECOVERED  |  ZERO-FEES UNTIL WE WIN
---
California Car Accident Lawyers with Decades of Experience and Record-Breaking Verdicts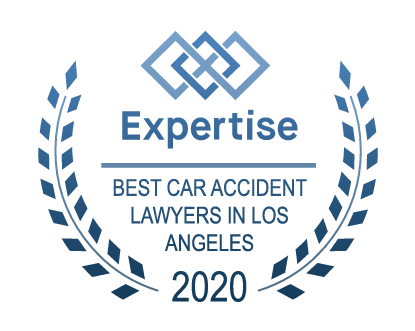 The flourishing state of California is a hotbed for potential car accidents. Navigating 405, 101, 10, 15, 210, 57, 110, 710, 605, or the 5 on your commute is often bumper-to-bumper, with plenty of opportunities for rear-end collisions. Motorcyclists are free to lane split, running the risk for sideswipe incidents or collisions merging lanes.
Getting around downtown involves hundreds of pedestrians and bicyclists. Drivers must pay strict attention at all times. A car crash can occur in the blink of an eye. Driving anywhere in California is risky. The majority of collisions, however, are preventable. In fact, 94% of all accidents are attributable to human error.
DO I HAVE A CASE?
Attention to the road, competence behind the wheel, and proper vehicle maintenance can reduce the odds of getting into a collision. Negligence, recklessness, and breaking the law are at the heart of most "accidents." At Arash Law, we've represented clients in dozens of car crash cases.
We understand the common causes, defendants, and how to fight for compensation for collision-related injuries. Whether you suffered burns, broken bones, brain injury, a spinal cord injury, or other damages, talk to our award-winning California car accident lawyers. The road to recovery starts just a phone call away. Call (888) 488-1391 right away.
Car Accident Laws in California
In our decades of practicing California personal injury law, we've seen a wide range of car accident types and causes. We have the ability to assist you in an accident involving a road rage driver, a rear-end collision, whiplash injuries, catastrophic injury, and wrongful death.
No matter what the circumstances of your car crash, you have options in front of you. Talking to a California car accident lawyer before speaking to an insurance claims adjuster can give you all the information and confidence you need during this difficult time.
Speaking with an attorney is often the first step in getting your medical bills paid. Your accident may have left you with significant hospital costs, ambulance fees, surgeries, medical equipment, disability, rehabilitation, or live-in care. As the bills stack up, you might wonder when you'll receive payment for your damages. An experienced California car accident lawyer can help move your case along with insurance companies or the judicial system, resulting in quicker payment for your bills.
In California, you have two years from the date of your accident or discovery of injuries to bring a claim. The sooner you call Arash Law, however, the sooner you can start the process toward receiving compensation. Reach out to an experienced car accidents attorney from California quickly to get your case moving.
After a settlement negotiation or court verdict, you will receive a check in the agreed-upon amount. Then you can focus entirely on healing from your injuries.
What To Do After a Car Accident in California  (10-Step Checklist)
No one can predict a car accident, but you can prepare for one. Having a car accident checklist in your glove box can help you stay calm and organized after a car crash. It can tell you what to do and what not to do, and how best to protect your rights. When in doubt, give us a call. Keep our phone number, (888) 488-1391, in your phone or written down in case the worst occurs. You aren't alone after a serious collision. Here's what to do:
Stay calm. Stay on the scene and make sure everyone is okay. Check yourself for injuries first, and then check others. Remain calm and do not admit fault.
Get to a safe location. Move disabled vehicles to the side of the road if you can. Put your emergency flashers on to help prevent further collisions. Get somewhere safe to wait for the police.
Call 911.  Call the police to report your accident. Unless your crash was very minor, with no injuries or property damage, you should call the cops. Police can document the incident, gather information, and make it part of an official record.
Exchange information. Swap names, phone numbers, and insurance information with the other driver(s) involved in the accident. Take photos of the vehicles, license plates, and other vital details if possible.
Do not admit fault. Again, do not admit fault, even to the police. Stick only to the facts of what happened when speaking with a police officer. Be as detailed as possible in your description of the collision.
Seek medical attention. Go to the hospital or your primary doctor as soon as possible. Immediate medical care can help reduce the damages you suffer from injuries. Tests and scans can identify internal injuries that may not show symptoms yet.
Report to your insurance company. Most insurers have time limits for how soon you must report an accident in California. Call quickly and follow the agent's directions for reporting your crash.
Speak to insurance adjusters. As soon as the day of your accident, you may receive a phone call from the other party's insurance company. You may speak to the claims adjuster, but do not give away any more information than is absolutely necessary. Do not record a statement or accept an insurance settlement offer until you speak to an attorney.
Create a file. Keep accident-related documents together and organized. Your file should include a copy of the police report, medical bills, the other driver's information, injury treatment plans, and any other documents you've collected regarding the incident.
Call Arash Law at (888) 488-1391.  We offer free consultations, so you can discuss your car crash without risk or obligation. We can determine whether your case has merit, help you talk to insurance companies, and assist you in filing a personal injury claim if necessary.
Follow this checklist and you can come away from a disastrous car accident with hope for the future. You would have protected your rights, said nothing to place blame on yourself, and sought immediate medical attention for injuries. These are actions that can help should you need to file a claim with the California civil courts to pursue damage compensation.
Specifically, What Information Should I Gather From The Scene Of An Accident?
When driving in California, you should try to collect as much of the following information from the scene of the accident as soon as possible:
Make, model, color, year of manufacture, and license plate numbers of all the cars involved in the accident.
Name, address, phone number, license number, insurance information, and registration information of all the drivers involved.
Full name, phone number, and address of the vehicle's occupants, witnesses, and pedestrians involved in the accident.
Name, badge number, and department of the police officer who arrived at the accident scene.
The actual location of the accident.
Speak with an award-winning California car accident lawyer at Arash Law as quickly as you wish after a crash. We can walk you through the process from beginning to end.
What If I Get Accused of Partly Causing My Car Accident?
Since California is a 'comparative fault' state, you can collect compensation even if you played a role in the cause of the accident that you're involved in.. Though, the compensation amount that you receive gets reduced by a percentage equal to your share of liability in the vehicular accident. You can rely on our relentless trial attorneys to work vigorously to assure that liability is allocated accurately in your legal case so that you get the total compensation you deserve under the law.
---
---

Side-impact Collisions
The definition of a side-impact collision is when the front of an automobile hits the right or left side of another vehicle. The extent to which auto accident is based on the damages of the oncoming vehicle and what part of the car that vehicle collides with. Our lawyers are here to protect the victims of a side impact accident who are more likely to suffer severe physical and emotional injuries. Side impact car accidents most commonly occur in the middle of intersections due to people's failure to yield at a stop sign or red light.
Side impact automobile accidents can result in severe injuries that may require special care, in addition to expensive medical treatments, surgeries, therapies, and other injury-related care. You might incur serious debt and sacrifices to pay for these costly yet necessary health care treatments.
If you have been injured in a side-impact car accident, our side-impact collision injury lawyer in California may be able to recover compensation for your injuries, medical costs, loss of wages, pain, and suffering, and other bus accident-related expenses. WE TAKE ALL OF OUR PERSONAL INJURY CASES ON CONTINGENCY! That means we don't get paid unless you get paid! No money upfront, no hourly fees.
Fatal Car Accidents
Arash Law specializes in fatal car accidents resulting in death. Family members are entitled to receive damages for wrongful death, medical bills, and other expenses.
Fatal car accidents are grave tragedies that impact the lives of so many people involved. Although a wrongful death lawsuit cannot reverse your loss, it is a small step toward holding negligent people accountable.
We understand the intricacies involved with handling these severe and emotional cases, and we cater to all of our client's needs.
As we take all of our personal injury cases and wrongful death cases on contingency, you do not pay for anything until and unless your case is resolved successfully. Recent fatal teenage car accidents in Los Angeles, San Bernardino, San Francisco, Riverside, Sherman Oaks, San Diego, and Sacramento, and all across California have been on the rise.  We are here to help if you are a victim of one of these road traffic accidents.
Families may have to make sacrifices to pay for these costly yet necessary health care treatments. If you or a loved one has been involved in a fatal car accident contact us today. Our car accident lawyers in California may be able to recover compensation for your injuries, medical costs, loss of wages, pain, and suffering, and other road traffic accident-related expenses.
Head-On Collisions in California
Arash Law is experienced in various types of head-on car collisions in California. A head-on accident is defined as the front end of any two vehicles hitting each other. These types of crashes happen mainly in a traffic light, stop sign, or blind intersections and on freeways.
Head-on crashes at intersections occur when drivers disregard traffic laws and signals, such as red lights, stop signs or yield signs. Freeway head-on collisions usually happen when drivers enter the wrong way on on-ramps or off-ramps, sometimes due to intoxication or drug use. At our law firm, our goal in a head-on collision case is to help clients in every way.
We will fight to recover the financial resources they need for lost income due to the injuries caused, medical bills, and pain and suffering. Also, we will assist with getting you the best health care, physical therapy, mental health needs. Our clients are located across all of California including Los Angeles, Orange County, San Diego, San Bernardino, Irvine, Fresno, Sacramento, Riverside, San Francisco, and San Jose.  Head-on automobile accidents are complicated cases, and we have the experience to get you the best recovery.
Rear-End Accidents in California
The California personal injury experts at Arash Law can represent you if you have been a victim of a rear-end car accident. Typically, rear-end accidents are the most common type of car accident. They also result in the most severe injuries. In a typical rear-end accident case, driver "2″ hits driver "1′s" completely stopped-car from behind, and since driver "1″ has no advance notice of getting hit, driver "1′s" injuries are usually severe and long-lasting.
This is why our California car accident lawyers and personal injury attorneys specialize in rear-end car accidents over any other type of car accident. Our personal injury professionals focus on getting you the best results for your case. We represent drivers and passengers in all claims. Not all personal injury lawyers are the same, so don't just settle before speaking directly with one of our rear-end collision or car wreck lawyers. We take all of our personal injury cases on a contingency basis.
Rear-end accidents can result in injuries such as a spinal cord injury, paralysis or head trauma.  As a result, the victim may require special care, in addition to expensive medical treatments, surgeries, therapies, and other injury-related care. If you have been injured in a rear-end car crash, the aggressive automobile accident legal team at Arash Law may be able to recover compensation for your injuries, medical costs, loss of wages, pain, and suffering, and other road traffic accident-related expenses.
Intersection Accidents
Our law firm has represented numerous car, motorcycle, bus, and truck accidents that have taken place at an intersection. Most intersection accidents are caused by a driver who was carelessly driving or on their cell phone and not paying attention to the road. Intersection accidents could also occur when a driver is under the influence of alcohol or drugs, and/or simply speeding and passing a red light.
Intersection accidents involve extensive medical bills, pain, and suffering and at our California injury law firm specializing in accidents at street intersections, we can help the victim recover from all the damages. In cases of severe injuries, such as paralysis or head trauma, the victim may require special care, in addition to expensive medical treatments, surgeries, therapies, and other injury-related care.
Families may have to make sacrifices to pay for these costly yet necessary health care treatments. If you have been injured in an intersection accident, the aggressive car accident legal team at the Khorsandi Law Firm may be able to recover compensation for your injuries, medical costs, loss of wages, pain, and suffering, and other accident-related expenses.
I Was In An Intersection Accident

Texting While Driving
All drivers owe duties of care to everyone else on the roadway, including passengers in the vehicle, other drivers, and pedestrians. Drivers accept this responsibility when they get behind the wheel. These duties include obeying the rules of the road, driving safely, and reasonably preventing harm to others. Texting and driving is a significant breach of this duty, and can constitute negligence on a legal level. It is an unlawful act in California that can result in someone else's serious injury or death.
California Vehicle Code, Chapter 12 Section 23123.5, has three provisions regarding cell phone use:
No handheld cell phones. No driver may use a handheld cell phone while operating a vehicle to make calls or for any other reason. This law applies to all persons driving in California, whether they live in the state or not.
No hands-free cell phones for drivers under the age of 18. Drivers 18 and older may talk on hands-free devices or via speakerphone, as long as any earpieces do not cover both ears. Drivers under 18 cannot use hand-held or hands-free devices.
No texting and driving. There is a separate law that bans texting, emailing, social media, and any other use of a wireless device while driving.
The only exceptions to these laws are if the driver is making an emergency phone call, operating a vehicle on private property, or is an emergency service professional. The law does not apply to factory-installed devices within the vehicle.
Texting and driving kills! If you have reason to believe another driver was illegally using a cell phone behind the wheel, speak to an attorney. The investigative team at Arash Law can gain access to phone records as potential evidence in your case.
Drinking and Driving
Driving under the influence (DUI) is one of the most flagrant acts of recklessness a driver can commit. Despite knowing the dangers, thousands of drivers operate their vehicles after drinking alcohol every year. According to the California Department of Motor Vehicles (DMV), 176,223 injury collisions occurred with drivers in 2015.
A total of 17,390 collisions involved alcohol, and 12,776 had drunk drivers. There were 433,231 total collisions, injuries, and non-injury. Around 3,160 of these accidents were fatal. DUI cuts thousands of lives short every year.
If an intoxicated driver caused your accident, leading to serious injuries or the death of a loved one, don't hesitate. Contact Arash Law as soon as possible. Police likely conducted a breath, blood, or urine alcohol test directly following the collision, or at least a field sobriety test.
You can use this as evidence of the other driver's intoxication or inability to safely operate the vehicle. There may also be eyewitnesses that can attest to seeing the driver drinking before getting into the car, or driving erratically in the minutes leading up to the crash. You deserve to speak to a reputable California car accident lawyer and thoroughly investigate your accident.
Can dashcam footage be used as evidence in a car accident case?
Yes — the videos recorded by a dashcam can be used as evidence in the investigation of a car accident case. Keep in mind that the videos recorded can be used for the benefit of the owner of the dashcam and can also be used against them. Technology plays a big part in helping capture unprecedented incidents like car accidents. Having dash cams onboard is a great way to provide evidence in the event that you face an accident.
Dashcams encourage motorists to drive carefully on the road, therefore reducing accidents. Most of the dash cams sold today also can record audio and video from multiple angles. The dash camera can capture details you may not remember about the incident. The recorded video may contain proof of your innocence, which can help free you from the accusation.
Under California law, motorists are permitted to use a dashcam recording device in private vehicles. California laws require their installation in very precise areas on the vehicle's windshield in order to lessen obstruction. Insurance companies have long been accepting pictures taken from cell phones. Now, they are also collecting videos from dash cams to help you get an insurance settlement when proven that the other party is at fault.
On the other hand, it can also implicate you in the offense. These videos can also be used to show that you are not entirely innocent. The video can provide information if you're going above the speed limit or if you are being distracted by other factors and are not wholly focused on driving. When this is proven, the insurance company can reduce the total reward money.
Should I Really Hire a California Car Accident Lawyer to Settle My Case?
While it's technically possible to represent yourself in a car accident case, it is not the wisest course of action. Self-representation can put you at risk of making mistakes and missing your opportunity to recover for your damages. Negotiating with insurance claims adjusters is difficult and the stakes can be high. Protect your rights and your future by retaining a car accident lawyer to settle your case or take it to trial if need be. Our car accident lawyers work on a contingency-fee-basis, meaning you only pay attorneys' fees if we win you a monetary award.
If you believe you have grounds to file a claim, retain a local car accident lawyer in California near you who can help you navigate car accident laws. Arash Law has decades of experience throughout California and has secured million-dollar settlements and verdicts for our clients. Our car accident team can investigate your crash, identify the potential defendant(s), and file your claim with the civil court system as quickly as possible. Don't delay – you're just a phone call away from learning your legal options.
Call (888) 488-1391 or get in touch online to schedule a free case evaluation.
OUR RESULTS
DO THE TALKING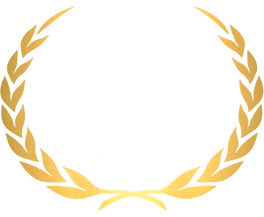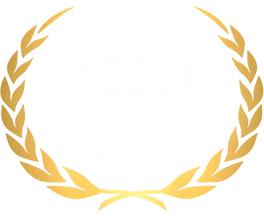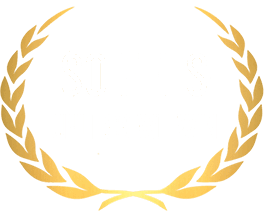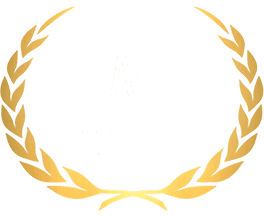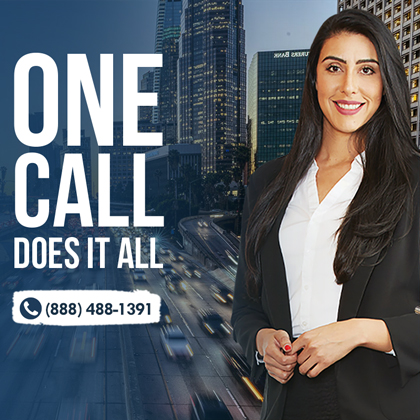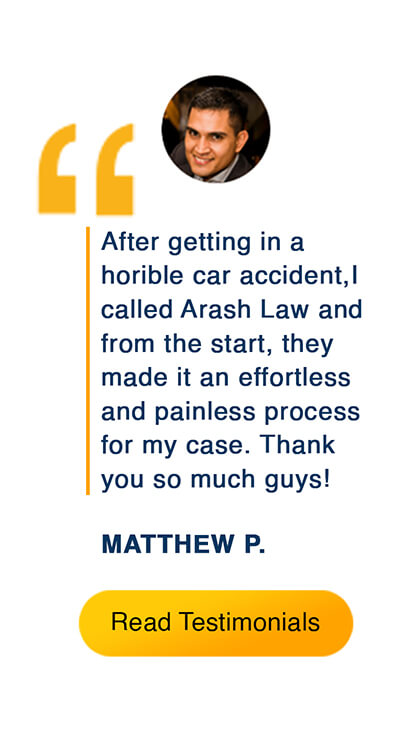 DID YOU KNOW?
TIME IS CRITICAL:
Personal injury laws in California give injury victims just a limited amount of time to negotiate a fair insurance settlement.
Start w/ $0 Upfront