California

Rear-End Accident Lawyers
PAY NOTHING UPFRONT

OVER $

400

MILLION RECOVERED

ZERO-FEES UNTIL WE WIN
You May Be Entitled To Compensation

Rear-end accidents are some of the most common types of car accidents in the state of California. According to the California Highway Patrol (CHP), there were 118,029 drivers involved in rear-end injury car accidents and 405 drivers involved in rear-end collisions with fatalities in 2011. In California, the most accident-prone areas tend to be Sacramento, Stockton, Modesto, Fresno, Visalia, Santa Barbara, Santa Maria, San Luis Obispo, San Diego, Los Angeles, Bakersfield, San Francisco, Oakland, San Jose, Monterey, Salinas, Eureka, Chico, and Redding.
Some rear-end accidents cause only minor injuries that resolve on their own after a few days of discomfort. More serious accidents can cause severe injuries that can affect a victim for years to come. Some victims will never fully recover from the injuries they sustain in a rear-end car accident. This is why it is important to seek legal advice from an auto accident lawyer as soon as possible after being involved in any rear-end collision.
What is a Rear-End Accident?
A rear-end accident occurs when one vehicle collides with the vehicle immediately in front of it. Because the leading driver usually has no ability to prevent the collision, a rear-end accident is often (but not always) the fault of the rear position driver.
It is important to understand who is legally responsible for causing an accident in order to file the proper insurance and legal claims. In a rear-end collision, the leading vehicle experiences a momentary acceleration while the rear position vehicle experiences a momentary deceleration.
What to Do After You Are Rear-Ended in California
Protect Your Health
The most important consideration after any type of motor vehicle accident should be your safety and health. Get off the road to a safe spot where you will not be in the way of oncoming traffic. Many accidents lead to secondary accidents caused by onlookers who aren't paying attention to the road. Call 911 and be sure that everyone on the scene is out of harm's way. Let the emergency medical technicians evaluate your injuries and determine if you need to go to the hospital in an ambulance.
See Your Physician
If you do not feel the need to go to an emergency department or urgent care facility, you should still follow up with your primary care physician as soon as possible. Only a qualified medical professional can give you a clean bill of health. It is also important to treat your symptoms as soon as possible. Injuries that are not treated right away tend to get worse. This can expose you to unnecessary pain and suffering. It can also impair your right to compensation by opening you up to attacks from the other driver's insurance company.
3
Contact a California Rear-End Accident Lawyer
Contact a California Rear-End Accident Lawyer
Protect your legal rights by consulting with an experienced rear-end accident lawyer as soon as possible. Once your immediate medical needs have been addressed, it is time to begin meeting with lawyers and taking steps to protect your right to compensation. An attorney will be able to advise you what to say and do in order to protect your right to compensation after an accident.
For example: did you know that insurance companies routinely check injury victims' social media accounts? They are looking for any evidence that the victim is not hurt as badly as he or she claims. Even something as simple as a gym selfie could be attacked by another lawyer who says that you are not too hurt to work out.
Common Causes of Rear-end accidents in California
In our considerable experience helping rear-end accident victims, we've found there are several common causes of rear-end car accidents. Here are some of the most common things California drivers do to cause rear-end accidents:
Distracted driving: Distracted driving is one of the most dangerous behaviors a driver can engage in. Smartphones, navigation systems, and built-in entertainment systems are now commonplace. Almost every driver has one (or all three) in the vehicle at all times. It is important to resist the temptation to use these devices while driving – especially if you are in heavy traffic that is starting and stopping frequently. Electronics are not the only things that can distract a driver. Pets and children often compete for a driver's attention when they are in the car.
Tailgating: Following other vehicles too closely is common throughout California. Our heavy traffic leads many drivers to become impatient and ignore common sense. Safety requires that you leave enough room between your vehicle and the vehicle ahead of you. You must also maintain your speed so that you are able to stop suddenly in the event of an emergency.
Reckless driving: Speeding, following too closely, running red lights, street racing, and other dangerous behaviors can also lead to rear-end collisions. In addition, reckless drivers can be charged with a crime and face a suspension of their driver's license. Do not engage in driving behaviors that put other road users at risk. If you encounter an aggressive driver, do not attempt to speed up or "beat them" on the road.
Driving under the influence of drugs or alcohol: It goes without saying that you should never drink and drive. The National Highway Traffic Safety Administration reports that 30 people die every day in the United States as a result of drunk driving. That is more than ten thousand people every year. Far more than this are seriously injured by drunk drivers. Some are permanently disabled. Drunk drivers can face criminal charges, fines, jail time, and a revoked driver's license. They can also be sued for millions of dollars in damages.
Our client was parked on the side of the road and was struck by the defendant driver traveling at a high rate of speed.
– 
ARASH KHORSANDI
Common Injuries in Rear-end Collisions
As experienced rear-end injury lawyers, we have seen many different types of auto accident injuries. It is important to understand what injuries you have suffered in a rear-end collision.
This will help you seek out the right doctors and get the appropriate medical treatment. It will also help your lawyer investigate your case thoroughly and make a compelling case for compensation to an insurance company, judge, or jury. Here are some of the most common injuries auto accident victims sustain in a rear-end collision:
According to the Mayo Clinic, whiplash is a neck injury caused by rapid, forceful back-and-forth movement of the neck (like the cracking of a whip). It is especially common in rear-end accidents. Minor cases of whiplash can sometimes resolve on their own after a few days of treatment with rest and pain relievers. More severe cases can lead to chronic neck pain and other complications that can last for years.
Here are some of the common symptoms of whiplash:
Neck pain and stiffness
Worsening of pain with neck movement
Loss of range of motion in the neck
Headaches, most often starting at the base of the skull
Tenderness or pain in the shoulder, upper back or arms
Tingling or numbness in the arms
Fatigue
Dizziness
Blurred vision
Ringing in the ears (tinnitus)
Sleep disturbances
Irritability
Difficulty concentrating
Memory problems
Depression
Only a doctor can properly diagnose and treat whiplash. A doctor can also rule out more serious neck problems (such as broken vertebrae or a damaged spinal cord). This is why it is so important to seek medical attention any time you experience neck pain after a car accident.
Spinal injuries can dramatically affect a victim for the rest of his or her life. The most serious spinal injuries can result in death or paralysis. Paralyzed car accident victims will incur millions of dollars in medical expenses over the course of their life. They often require renovations and other modifications to make their homes accessible for a wheelchair and other medical equipment.
Paralysis victims also face a decreased life expectancy: Science Daily reports on a study that examined the effect the severity of the injury had on a victim's life expectancy. (This corroborated other studies that have found a paralysis victim's life expectancy decreases with the severity of the paralyzing injury.)
Brain injuries are also serious and costly. Because the brain controls so many vital body functions, brain injuries can quickly become deadly. Victims who survive a brain injury often have their lives changed in painful and dramatic ways. They might be unable to work.
They might lose memories and be unable to recognize family and friends – or even a spouse. Some can even experience personality changes. Depression, anxiety, irritability, and other behavioral symptoms are also common. Most victims of serious brain injuries find that their lives are never the same.
Here are some common symptoms of a concussion:
Memory problems
Confusion
Drowsiness or feeling sluggish
Dizziness
Double vision or blurred vision
Headache
Nausea or vomiting
Sensitivity to light or noise
Balance problems
Slowed reaction to stimuli
Only a doctor can determine if there is a concussion, and if so, how best to treat it. A doctor can also rule out other critical brain conditions (such as internal bleeding).
Even a simple bone fracture can be a costly injury. Casts, follow up visits, consultations with orthopedic specialists, and other medical bills can add up quickly. This is in addition to lost wages from any time you missed from work due to your injuries. Broken bones render many car accident victims unable to work – especially in jobs that require intense physical labor.
Any bleeding can quickly become a life-threatening condition if it is not stopped quickly. Internal bleeding can be especially dangerous because a victim is usually not aware of internal bleeding until they show signs of serious blood loss. At this point, the patient's condition is already critical. This is why it is so important to see a doctor as soon as possible after a rear-end collision. Even if you do not feel hurt, you could still have internal injuries that can only be detected by medical professionals and imaging equipment.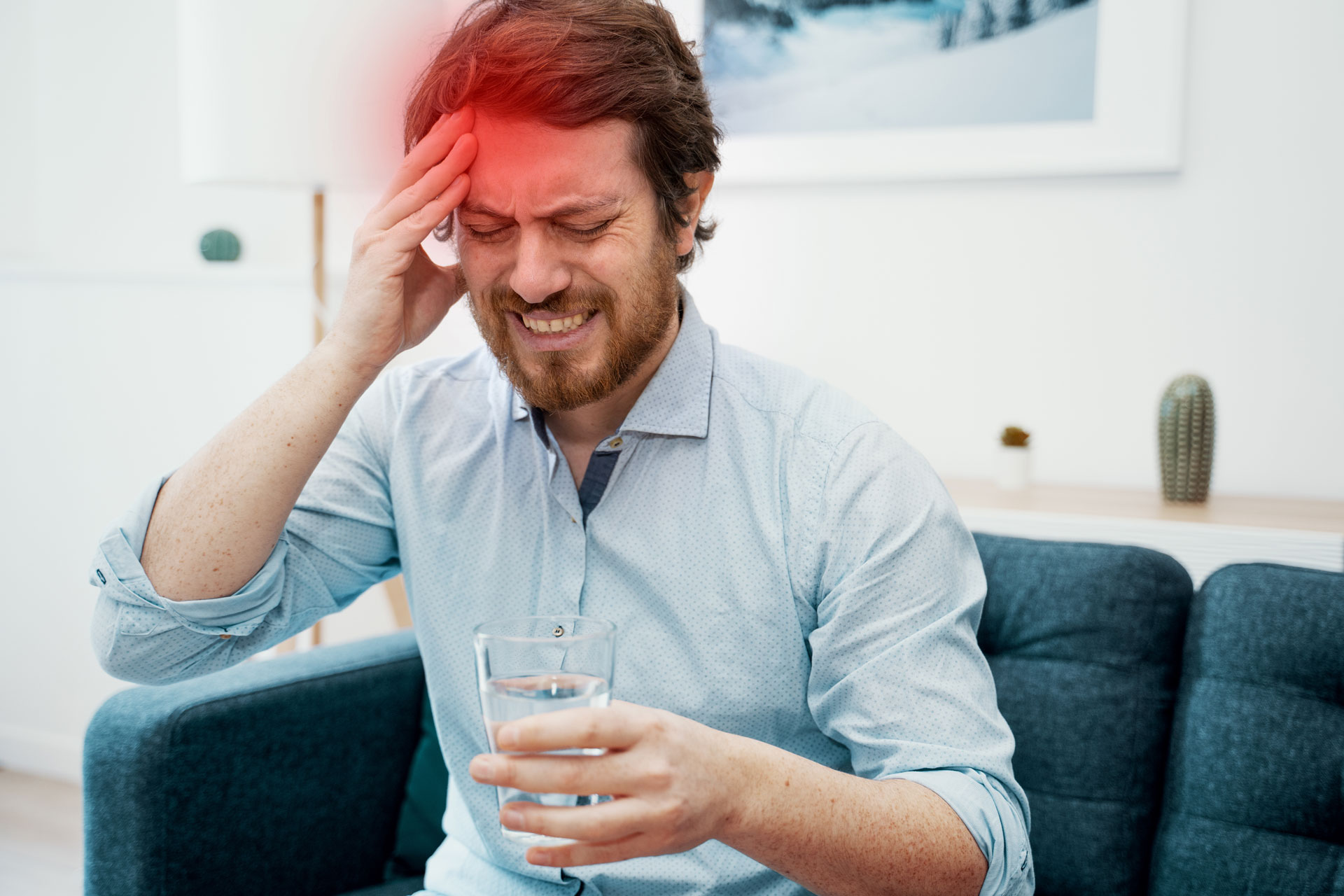 Emperatriz Ayala
My husband had an accident 2 years ago, a 85 years old man hit him, the Arash law group works very well on my husband case that took 9 month and he won the case and my husband was happy with the results. A year later I got into an accident as well and I'm still waiting in my case is almost resolving and it's 9 months already. This people knows the law and they do their job right to help you out in getting the most for you to fight on your behalf. I strongly recommend the Arash Law firm they do things right in a efficient and professional manner.

Chris Zavala
Had a great experience with all the people at Arash law. Long story short was in a bad car accident. It was overwhelming and the whole process was a lot, but they kept me in the loop. They answered all my questions and gave me great advice. Couldn't be any happier. Would definitely recommend anyone looking for a personal injury lawyer. They'll guide you through the whole process!

Jill Smith
Having Arash Law handle my auto accident was the best decision I could have made. Everyone I interacted with was kind, professional and detail oriented. I am extremely happy with the outcome and would recommend them highly.

Joseph R. Porter
From start to finish, Arash Law firm is there every step of the way with close, constant, personal contact and attention. I never knew a Law firm could actually care so much for me as a person and what I was personally going through as well as the settlement I was going to recieve once my case was finally completed. Thank you to everyone at Arash Law for your ongoing support and communication. You are the ONLY firm I will ever recommend to someone who is need of a great attorny.

Monica Parra
I had an excellent experience with Arash Law. I will definitely recommend to my family and friends. I interviewed a few firms before deciding to work with Arash Law. What made my experience excellent was (i.e. head attorney being accessible to talk to and he answered all my questions and concerns, sensitive and thorough personel who completed in home intake & follow up process, being connected immediately to quality Physicians who addressed my injuries and recovery process, clear contract-read throughly to ensure its something you can commit to). Being in a car accident is a traumatic experience and I had a sense of peace knowing Arash Firm was walking with me throughout the whole process. Thank you Arash Firm for all your hard work and help. I am so grateful and appreciative for you all! 🙏 With Gratitude, Monica Parra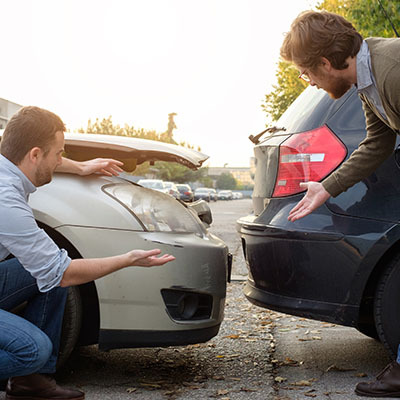 Vehicle Damage Caused by Rear-End Collisions
In addition to compensation for medical expenses and pain and suffering, auto accident victims are also entitled to compensation for their property damage. Your vehicle can be damaged in many different ways during a rear-end collision. Whether large or small, these damages are the responsibility of the person who caused the accident.
You are entitled to have your car restored to the same general condition it was in before the accident. Whether cosmetic or functional, all damage to your vehicle must be compensated by the responsible driver (or his or her insurance company.
Here are just some of the many ways your car can be damaged in a rear-end collision:
A rear-end accident causes the most damage to the back of your car. Because of this, a malfunctioning trunk is a common problem to encounter after being rear-ended. Even if your trunk looks okay, be sure to keep an eye out for the following problems:
The lid opens unexpectedly.
The trunk will not close or lock properly.
Water gets into the trunk compartment.
The trunk will not open properly.
If you can see damage to the trunk, such as paint transfer or loose pieces, this is a sign that the trunk has sustained damage. You should thoroughly check the trunk's function when you see these indicators.
Problems with the wheels and tires are easy for drivers to detect because they are often the most obvious of all mechanical problems. Tire damage results in noise, vibration, and other clear indicators of a problem. Stop the car right away if you hear or feel these types of problems. If your steering wheel seems wobbly, loose, or unresponsive, this could also be a sign of misaligned wheels or tire damage.
A rear-end collision can also damage your vehicle's electrical system. Much of your vehicle is controlled electronically. Your sound system, headlights, brake and taillights, automatic locks, automatic windows, navigation system, and many other functions are controlled by your vehicle's electrical system.
Damage to any of these systems can be an indicator of an electrical failure. A dead or weak battery might also be a sign that damage has occurred.
Liability for Rear-End Collisions
In the vast majority of cases, the person driving the rear position car will be found liable for a rear-end accident, as rear-end collisions are often caused by following too closely, driving too fast, having worn-out brakes, or tires, or simply not paying attention. These are factors that are in the rear driver's control – not the front driver's. Insurance companies will generally assume that the rear driver is responsible for the accident unless there is evidence that the front driver did something to cause the accident. Common examples include:
Reversing suddenly
Abruptly stopping to make a turn and failing to complete the turn
Not having working brake lights
Failing to pull over and engage the warning lights when you break down
Being impaired by drugs, alcohol, or any combination thereof
One of the most common reasons a driver will be held liable for rear-ending another vehicle is speeding. This is easy to prove if the rear position driver was traveling faster than the posted speed limit. But did you know that you can get a speeding ticket or be held liable for an accident even if you traveling below the posted speed limit?
This is because Section 22350 of the California Vehicle Code states: "No person shall drive a vehicle upon a highway at a speed greater than is reasonable or prudent having due regard for weather, visibility, the traffic on, and the surface and width of, the highway, and in no event at a speed which endangers the safety of persons or property."
This "reasonable and prudent" language is found in the traffic laws of many states. It means that drivers must slow down for rain, snow, fog, and other conditions that make it dangerous to travel at the posted speed limit. Failure to do so is an indicator of negligence and a common reason that drivers are held liable for rear-end collisions.
Unlike the posted speed limit, there is no specific safe following distance. A safe following distance depends on the road conditions at the time. For example, a driver may need to adjust the following distance based on:
Nighttime driving
Wet road conditions
Heavier vehicle weight
Stop-and-go traffic
Loose gravel
Soft brakes
Section 21703 of the California Vehicle Code (CVC) 21703 states: "The driver of a motor vehicle shall not follow another vehicle more closely than is reasonable and prudent, having due regard for the speed of such vehicle and the traffic upon, and the condition of, the roadway.". Thus, like controlling your speed, you must also control your following distance based upon the conditions in which you are driving.
Frequently Asked Questions About Rear-end accidents in California
1
What Happens After a Multi-Vehicle Rear-End Accident?
What Happens After a Multi-Vehicle Rear-End Accident?
Many rear-end collisions involve a "chain reaction" between several cars. In the simplest cases, the general rule of liability applies, and each rear position driver is liable for the damage caused to the vehicle ahead of him.
This leaves the driver at the front of the "chain" liable to no one, while the driver at the back of the "chain" gets compensation from no one.
But there are many circumstances that can change this circumstance. If, for example, a negligent construction company left materials in the road, this might be the cause of all the collisions in a rear-end chain.
2
Who is at Fault if a Driver Pulls out in Front Suddenly and Gets Hit?
Who is at Fault if a Driver Pulls out in Front Suddenly and Gets Hit?
In this common scenario, either the driver who pulls out suddenly or the driver who fails to stop in time could be at fault for the accident. They could also be partly at fault for the accident. This depends on the specific facts of the accident, including:
Vehicle speed
Road conditions
Failing to signal for turns and lane changes
Traffic signals
Lane markings
If the rear driver is not driving cautiously, including speeding, the rear driver may be liable for the accident. If the other driver pulls into moving traffic across multiple lanes, changes lanes without signaling, or crosses a solid yellow line, the driver who was rear-ended could be liable for the accident.
3
Can I File a Lawsuit if I Was Partly to Blame for My Accident?
Can I File a Lawsuit if I Was Partly to Blame for My Accident?
California is a "comparative fault" state. This means that you may be able to recover damages even if you were partly to blame for the accident. Under California's "comparative fault" law, the fault can be divided between the parties involved. The injured party may be able to recover damages based on the level of fault of the other parties. For example, if two drivers were involved in a rear-end collision, the question of liability could be decided by the jury. The jury finds Driver A 20% liable for the accident, and Driver B is 80% liable for the accident. Driver A could recover 80% of the damages from Driver B, based on comparative fault.
4
What if a Rear-End Collision was Caused by Faulty Brakes?
What if a Rear-End Collision was Caused by Faulty Brakes?
In this scenario, liability will depend on why the brakes were faulty. If the driver did not properly maintain his or her vehicle, this could be negligence, and the driver would be at fault for the collision. If the vehicle was sold with defective brakes, the accident would be the fault of the auto manufacturer.
All consumer products sold in the United States are subject to "strict liability" laws, which makes it easier to sustain personal injury claims against product manufacturers. These claims can be filed against any company that was part of the "stream of commerce." So in the case of defective brakes, the injury victim could sue the auto manufacturer, the manufacturer of the brakes, or even the dealer that sold the defective vehicle.
5
What Should I Do if I Was Hit from the Rear by an Uninsured Driver?
What Should I Do if I Was Hit from the Rear by an Uninsured Driver?
You still may be entitled to compensation under your own auto insurance policy if you have purchased certain optional coverages:
Medical payments coverage (Medpay) reimburses you for medical bills incurred in an auto accident, regardless of who is at fault.
Uninsured (UM) and underinsured motorist (UIM) coverage compensated you for damages caused by a driver who either has no automobile insurance or has policy limits below the total amount of your damages.
Because these optional coverages are beyond the minimum legal requirements for California auto insurance, many drivers choose not to purchase them. This can leave you with no compensation at all in the event you are hit by a driver who does not have insurance. Have a detailed conversation with your insurance agent about the pros and cons of these optional coverages.
6
Will My Auto Insurance Rates Go Up if I File a Medpay claim, or a UM/UIM Claim?
Will My Auto Insurance Rates Go Up if I File a Medpay claim, or a UM/UIM Claim?
Medpay, UM, and UIM coverage are no fault coverages. This means that your insurance rates will not increase based upon the fact that you caused a claim to be filed. Your auto insurance premiums can, however, go up for many other reasons. If you change addresses, different insurance rates will apply. If you change your selected coverages, this will also affect your premium payment. Speak with your insurance agent if you have any questions about your auto insurance premiums.
Schedule a Free Case Evaluation with a California Auto Accident Lawyer
The best rear-end accident lawyers in California are right here at Arash Law managed and operated by Arash Khorsandi, Esq. Our experienced injury attorneys have over twenty years of experience. We have collected over 400 million dollars for our clients. We have helped accident victims in San Francisco, Riverside, San Jose, San Diego, Sacramento, Sherman Oaks and throughout California. We can help you access all sources of compensation so that your legal rights are protected.
Whether you need a rear-truck accident attorney, a car accident lawyer, a motorcycle lawyer, or another type of injury attorney, we can help you access the compensation you deserve. Call (888) 488-1391 to schedule your free consultation with an experienced California auto accident lawyer.