Winning Isn't Everything, It's
The Only

Thing
$14,000,000
Premise Liability
Our client was a factory worker who suffered a head injury from an industrial machine. The case revolved around many defenses put up by the opposing parties, but ultimately, justice prevailed and our client received the maximum policy limits recovery available.
$6,000,000
Car Accident
Our client was driving with his wife and son on a two-lane highway when a drunk driver crossed the double yellow lines, causing a head-on collision that claimed the life of a loving wife and mother.
Attorneys for the defense attempted to dispute the coverage and liability of their insured, but were unsuccessful. We obtained the maximum policy limits for our client.
$5,250,000
Car Accident
This was a sad and tragic case where our client was rendered a paraplegic after being struck by an inattentive driver.
The maximum policy limits were 5.25 Million, and we were able to resolve it for the full amount. In addition, we were able to add additional workers compensation benefits from our clients employer since he was working at the time of the incident. We were able to handle both cases for the client to ensure that both cases went smoothly.
$5,000,000
Pedestrian Accident
Our client was walking in the street and was within the crosswalk when he was struck by a large truck. The truck company tried to blame our client saying that he was on his phone looking down as he was walking. We thought that was ridiculous and won for our deserving client who suffered a mild traumatic brain injury.
$4,100,000
Car Accident
Our client, a farm worker, suffered multiple broken bones and other orthopedic injuries resulting from an auto accident where the defendant driver attempted to make a left turn in front of our client in heavy fog. For years, the defense attempted to settle our client's claim for unfair compensation.
In the end, we were able to recover $4.1 million for our client.
$3,500,000
Bicyclist vs Auto
We obtained a $3.5 Million dollar Settlement for a 6 -year old boy struck by a pickup truck sustaining a traumatic brain injury. Our client was a 6-year-old boy crossing the middle of the street on his bicycle when he was struck by a pickup truck and ran over. Defendant tried to blame the collision on the 6-year old boy for biking across the middle of the street.
We focused on the driver's behavior, not our clients. Through discovery and deposition, we were able to force the driver to admit that he was distracted.
$3,120,000
Workers' Compensation
Our client was working as a truck driver and was asleep in the cab when his co-driver was involved in an accident. It resulted in our client being thrown from the cab. Our client sustained a Traumatic Brain Injury as well as multiple orthopedic and internal injuries. Subsequently, after several years of limited treatment, our client substituted Arash Law into the matter, which resulted in admission to a neurorehabilitation facility and a judgment in the amount of $3.12 Million.
$2,500,000
Car Accident
Our client was parked on the side of the road and was struck by the defendant driver traveling at a high rate of speed. Our firm originally settled for the defendant's insurance policy limits, but the defense failed to properly payout the insurance policy in a timely fashion.
On behalf of our client, we pursued the insurance company for failing to payout responsibly and ultimately recovered $2.5 million for our client.
$2,360,000
Construction Accident
Our Client fell when he stepped into the open elevator shaft at the construction site and lost consciousness upon impact. While defense accepted the claimed injury, there was a dispute regarding nature and extent. A few months prior to Arash Law substituting into the matter, Defendant had made an offer for settlement of $125,000. Prior counsel elected to refer the matter to our firm. After extensive further discovery by our firm that bolstered our Client's position that he was unable to compete in the open labor market, the parties arrived at a settlement of $2.35 million.
$2,300,000
Dog Bite
Our client was visiting from canada when a dog attacked him on his daily walk. The dog attacked caused him to fall violently to the ground, Resulting in his head hitting the asphalt. The dog was unleashed and created a dangerous condition for our innocent and elderly client.
Thankfully with the help of great medical doctors and the proper TBI Treatment, our client is recovering from his severe head injuries. We are proud that we were able to secure a maximum policy limits recovery from the dog owners homeowners insurance policy.
$2,200,000
Products Liability
Our client, an air compressor repairman, was repairing an air compressor when it exploded. Our client suffered serious lower body injuries and required multiple surgeries to repair his legs and knees. While his employer did not carry workers' compensation insurance, we were able to pursue a general liability policy held by the business.
We recovered the maximum policy limits for the medical care our client desperately needed.
$2,200,000
Car Accident
After 2 mediations and preparing for trial, our team was able to secure a last-minute settlement for a deserving client who had a disc injury from an auto accident case. Our client suffered lower back injuries requiring surgeries to fix his discs. The case went to the doorstep of the trial until the insurance company put up a lot of money to get the case to settle.
$2,100,000
Car Accident
Our client was stopped at a two-way stop sign before proceeding into an intersection where he was struck by a police cruiser traveling 70 mph, resulting in serious injuries.
Litigation involving police departments is notoriously difficult, but after several years of legal wrangling mired in small-town politics, we were able to secure a $2.1 million settlement on behalf of our client.
$2,000,000
Pedestrian Accident
Case for our injured client who was jaywalking at nighttime. Our client was cited by the Police for being the at fault liable party.
However, despite the negative police report, we were able to recover $2 Million dollars for him.
$1,450,000
Motorcycle Accident
Motorcycle v Construction contractor: Our client was a motorcycle rider who hit an uneven pavement during construction fracturing her ribs and suffering head trauma. The contractors and the city tried denying liability until the first day of trial.
The case settled after the first day of trial when they finally put up enough money.
$1,400,000
Car Accident
Our attorneys battled in court for 2 years to seek justice for our client who suffered neck and back injuries. Our client was only 34 years old, and we argued for lifetime medical help and we were able to secure that.
$1,300,000
Car Accident
A rear end car crash caused disc injuries in the lumbar spine of our client. After a year of physical therapy, chiropractic care, and other conservative treatment, our client underwent back surgery to help fix his damaged discs.
The defense attempted to call the crash a low speed incident, or 'just a fender bender'. After much battling, we were able to recover true and fair compensation that our client deserved.
$1,280,000
Car Accident
Auto v. Auto Settlement in a catastrophic head-on collision. The at-fault driver fell asleep and collided with our client head-on causing serious injuries.
We were able to resolve the case in less than 6 months and get our client the money he needed to continue his life uninterrupted. The full policy limits were recovered.
$1,250,000
Premise Liability
Case where our client was knocked down from a ladder while he was working as a painter at a local nail salon, painting the outside of the building. The defendants knocked down his ladder, and the client fell off and struck the ground suffering shoulder and head injuries.
He was later diagnosed with a Mild Traumatic Brain Injury. The case resolved 3 weeks before trial.
$1,250,000
Pedestrian Accident
A minor child running into the street. The insurance company claimed that our client, who was a 5-year-old child, darted out into the street and the accident was unavoidable.
However, we were able to show that it was avoidable through the use of expert accident reconstruction. Justice was served and we obtained the entire policy limits available.
$1,150,000
Truck Accident
A top rated and large delivery truck company rear ended our client on the freeway. Our client was a middle aged woman who suffered neck and back injuries. The defense tried to blame it on her weight and pre-existing conditions.
Eventually, we were able to resolve the matter at mediation, before going to trial.
$1,125,000
Rideshare Accident
Rideshare Incident: Low back injury. Client was living in Colorado throughout the entire case. It created some litigation challenges, however we were able to secure a healthy recovery against a rideshare company.
$1,100,000
Rideshare Accident
Our client was a passenger of a famous and popular ride-sharing app, when a low speed impact occurred.
Despite the speed and the damage to the vehicles being very minor, after more than 2 years of heavy litigation, the defendants decided to finally resolve the matter before trial. Our client had a very rare medical condition which required an extensive knowledge of medicine and law.
$1,000,000
Car Accident
Our unlicensed client was making a left turn when she was struck by an oncoming vehicle, causing severe injuries to our client's son and daughter.
Our investigation team was able to find key eyewitnesses to the accident to back up our client's statements. We successfully secured a large settlement for the family.
$1,000,000
Car Accident
Our client was pulled over to the side of the i-10 freeway with his signal lights turned on. While our client was looking through his rearview mirror, he saw a tow truck swerving on the road.
Shortly after, the tow truck collided on to our client's parked car, causing the truck to flip. Our client suffered from serious injuries to his head and other body parts. However, we have been able to recover $1,000,000 from the accident.
$1,000,000
Motorcycle Accident
Our client was listed on the police report as the at fault party for this motorcycle vs truck accident.
Through diligent work we were able to show that the truck that was truly at fault for the crash. We were able to recover policy limits for our client.
$1,000,000
Personal Injury
The case was dropped by a large well-known law firm 4 months before trial, we came in and prepped for trial and were able to secure the maximum policy limits on the doorsteps of trial.
$775,000
Car Accident
Our client was rear ended while stopped at a red light. After months of persistent back pain, our client discovered a disc injury in his lower back.
We were able to prove that the disc injury was related to his crash and the cause of much pain and suffering, resulting in a large financial recovery.
Helping our clients get the financial compensation they need & rightfully deserve is our job and #1 priority.
Arash

Law

has obtained landmark results and justice for countless customers. As car accident injury specialists, we have a long success record in dealing with a wide variety of cases consisting of devastating injuries; car, train, trucking, bus, motorcycle, bicycle, and pedestrian accidents; wrongful death; premises liability cases; work-injury accidents; and many other kinds of personal injury accident cases across Los Angeles, San Diego, San Francisco, Riverside and all of California.

Furthermore, we treat every one of our clients with the utmost respect, consideration, and compassion, while fiercely advocating for them. Our acclaimed California personal injury law firm leaves no stone unturned to obtain significant monetary compensation for our beloved clients. We work with a broad network of highly-qualified medical experts, providing our clients access to the best medical treatment available because your recovery is crucial.
---
---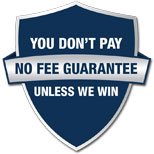 HOW MUCH IS YOUR
PERSONAL INJURY ACCIDENT

WORTH?
We can tell you if you have a case or not within five minutes, Call (888) 488-1391
FREE CONSULTATION  ·  PAY NOTHING UPFRONT  ·  OVER $150 MILLION RECOVERED  ·  98% CASE SUCCESS RATE