California

Spinal Cord Injury Lawyers
PAY NOTHING UPFRONT

OVER $

500

MILLION RECOVERED

ZERO-FEES UNTIL WE WIN
You May Be Entitled to Compensation

Spinal Cord Injury Lawyers in California That Will Fight For You!
When an accident results in damage to the spinal cord, the results can be devastating. Spinal cord injuries are some of the most damaging to the victim, often resulting in paralysis of the body below the point of injury.
If you or a family member suffered a spinal cord injury recently, you may be able to file a claim and receive compensation for your expensive medical costs, pain and suffering, and disability. Arash Khorsandi's team of California injury lawyers at Arash Law wants to help you navigate the legal matters associated with spinal cord injuries.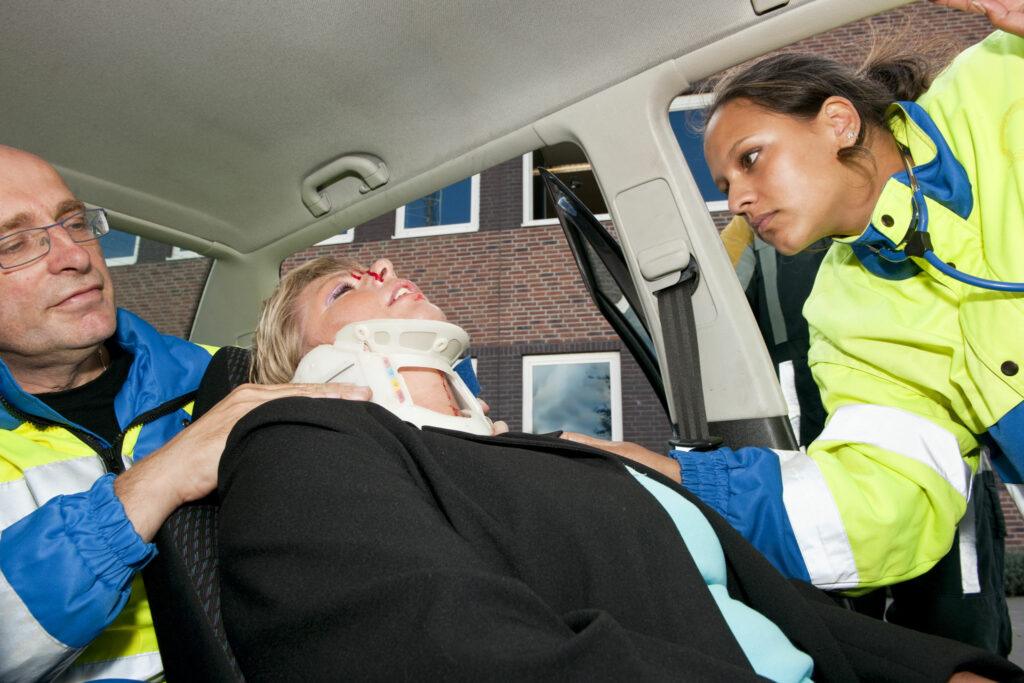 Grounds for California Spinal Cord Injury Lawsuits
There are many different ways the spinal cord can sustain an injury. The most common cause is motor vehicle accidents, followed by falls, acts of violence, and sports activities. After a spine injury, victims may wonder whether they have the right to file a claim against one or more parties for the incident. There are several legal outlets that may offer this opportunity.
Here are the three most common grounds for filing spinal cord injury suits:
Car accidents, medical malpractice, or sports impacts are all examples of negligence-related causes of spinal cord injuries. In a negligence-based case, the victim must prove that the defendant breached a duty of care and that this mistake caused the spinal cord injury. The defendant could be a distracted driver that caused a crash, a surgeon that made an error on the operating table, or another party whose negligence contributed to the injury.
Defective and dangerous products can cause spinal cord injuries in a variety of ways. If a defective product such as a malfunctioning seatbelt caused a spinal cord injury, the victim may have a claim against the product manufacturer or distributor. To prove a product liability claim, the victim must only show that the product was defective and that it caused the injury. There is no requirement to prove negligence in these cases.
Unsafe premises are ones with a hazardous condition such as a shallow swimming pool with no warning sign, a ditch or hole, an unsafe staircase, escalator, or elevator, or inadequate security, leading to an assault. It is a property owner's duty to keep a premise free from hazards. If you tripped and fell or otherwise sustained your spinal cord injury on someone else's property due to this type of liability, you may have this type of claim.
For help filing any of these types of claims, contact our acclaimed law firm. Spinal cord injuries are incredibly serious and life-changing. You deserve skilled California spinal cord injury lawyers on your side.
.
Settlement in a slip and fall case versus Jiffy Lube; client suffered spinal injuries.
– Judd Ross Allen
Compensation for Spinal Cord Injuries
Spinal cord injury lawsuits are legal remedies to reimburse victims for the harms they've suffered due to the negligence of another party. The seriousness of these injuries makes them extremely costly to victims in a number of ways – they may face hefty medical costs, physical pain, emotional suffering, lost earning capacity, and permanent disability.
If an accident leaves someone unable to move or feel below the point of impact, that person should be eligible to receive compensation for the economic and non-economic damages of their disability.
400+ Real Client Reviews Verified by Google
California Spinal Cord Injuries Law Firm with an A+ Rating from the BBB
When calculating the value of non-economic damages such as lost quality of life, the courts will examine how much the injury has impacted the victim's life. They will often multiply the economic damage award by a number on a scale of one to five, with one being the most minor impact and five being the most severe impact. If you have suffered damages due to a spinal cord injury, please don't hesitate. Give us a call and we'll get back to you to schedule a free case evaluation.