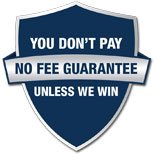 HOW MUCH IS YOUR
TRAIN ACCIDENT

INJURY WORTH?
We can tell you if you have a case or not within five minutes, Call (888) 488-1391
FREE CONSULTATION  ·  PAY NOTHING UPFRONT  ·  OVER $200 MILLION RECOVERED  ·  98% CASE SUCCESS RATE




---
California's Go-To Train Accident Law Firm
The LA Metro, Amtrak Thruway bus, California Rail, or local public bus lines are excellent ways to get around bustling cities. You don't have to drive or pay to park, and you can use your time in transit to multitask. You have a right to assume that a bus or train is safe for transit, and that the company and operator are taking due care to protect passengers. Unfortunately, California cities are not exempt from traumatic bus and train accidents. If you or a loved one have been recently involved in such a crash, reach out to Arash Law. We want to help you defend your rights as an injured victim.
Public Transit Laws and Liability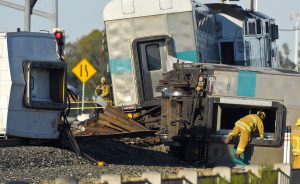 Taking a school bus, tour bus, public bus, trolley, metro, or train should not mean risking your life. The rise of cheap transportation options, however, often results in broken rules and ignored safety standards. Public transport drivers should undergo significant training before taking passengers. Sadly, passengers often entrust their lives to drivers who are poorly trained, incompetent, or negligent. One driver error can result in dozens of lives ruined or taken in a matter of seconds. Bus and train accidents typically involve lots of people, and result in multiple injuries or fatalities.
There are a few different parties that may be liable for your injuries after a public transit accident. If a negligent driver caused your crash, he or she may be personally responsible for your damages. If the driver is an employee of a bus or train company, however, the company itself may be liable. This is also the case if the accident stemmed from negligence on the company's part, such as failing to keep up its fleet vehicles or repair known hazards such as a faulty seatbelt. In some situations, victims can bring claims against the driver and the bus or train company.
| | |
| --- | --- |
| As featured On | |
You Need Experienced Attorneys Who Will Fight For You!
In cases where the government owns the bus or train, your claim would have to follow the rules of claims against government bodies. In California, you must notify the defendant of your claim within six months of the date of the injury. This is a much shorter time frame than typical accident cases, where victims have two years from the date of the injury to file. Keep this in mind if you're dealing with a public bus or train system that a municipality owns. If you're unsure about the defendant or how/when to file, speak to an attorney.
Your Options After a Train Crash
Trains must obey certain standards of care, whether they are publicly or privately owned. They are common carriers, or vehicles that transport passengers for money. A variety of state and federal laws govern common carriers. These laws include standards for driver hiring and training, vehicle maintenance, and quality of service. Breaking any of these laws, leading to passenger or bystander injury, is negligence.
As an injury victim in a bus or train crash, you have two main options available to you. You could settle your claim with the company's insurer or file a claim with the courts. If the bus or train company's insurer contacts you and offers a settlement, it is within your rights to accept. However, this will often result in lesser compensation than a personal injury claim.
DID YOU KNOW?
Time is Critical: Personal injury laws in California give Rideshare Accident Accident victims just a Limited Amount of Time to negotiate a fair insurance settlement!


5 REASONS

Why Our Train Accident Lawyers In California Should Fight For

YOU