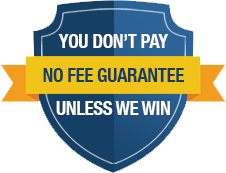 YOU MAY BE ENTITLED TO COMPENSATION FOR YOUR

WORK INJURY

We can tell you if you have a case or not within five minutes, Call (888) 488-1391
FREE CONSULTATION  |  PAY NOTHING UPFRONT  |  OVER $200 MILLION RECOVERED  |  ZERO-FEES UNTIL WE WIN
---
Record-Breaking Workers' Compensation Lawyers in California
While most workplaces are safe enough to avoid serious harm to employees, some industries and workplace environments pose serious threats to workers. Employees in construction, industrial, farming, and transportation jobs are particularly at risk for injuries.  According to the Occupational Safety and Health Administration (OSHA), more than 4,500 employees die on the job in the U.S. every year and thousands more sustain serious injuries.
In spite of working in dangerous industries, employees still have the right to expect reasonably safe workplaces. It is up to employers to ensure the safety of an office or job site. While not all job-related injuries are grounds for a personal injury lawsuit, many are. If someone else's negligence caused your incident, call (888) 488-1391 to talk to the California workers' compensation attorneys at Arash Law.
Workers' Compensation vs. Personal Injury Claims
In California, workers' compensation laws allow employees to receive financial recovery for costs relating to workplace injuries. As long as the employee sustained the injury during work-related activities, and did not cause his/her own injuries with "horseplay" or similar negligence, the employee can receive workers' comp benefits regardless of fault. Through this system, employees can receive payment for their medical costs, partial lost wages, and disability. They do not have to prove that the employer or another party was at fault to receive this compensation.
In a personal injury claim, the employee must have evidence of the defendant's negligence. The defendant could be the employer, a co-worker, or a third party such as a product manufacturer. The courts will only award compensation if the plaintiff can prove that the defendant owed him/her a duty of care, breached this duty and that this breach caused the injury. It may be more difficult to bring a personal injury claim than a workers' compensation claim, but the former typically results in greater compensation than the latter.
A personal injury lawsuit can result in recovery for all of your past and future medical bills and all lost wages, not just a fraction. If your injuries made it impossible to return to your previous job, the lawsuit will take lost earning capacity into account. You could receive an award for your catastrophic injury or disability, as well as any physical pain and emotional suffering.
The courts might also award punitive damages if the defendant was grossly negligent in causing your accident. Consider both options carefully and speak to an attorney before you decide to file after a workplace accident. Call us at (888) 488-1391 to get in touch with a California workers' comp lawyer!
Types of California Workplace Accidents our Attorneys Commonly Deal With
The workplace can provide a host of opportunities for employee injuries. Loose carpeting in the office can lead to a trip and fall with broken bones. A faulty scaffold can collapse at a construction site, leading to a fatal fall. Workers in a manufacturing center could work with materials containing asbestos, leading to lung cancer years down the road. There is no end to the types of accidental workplace injuries an employee could suffer. However, some types of accidents are more common than others.

According to the Bureau of Labor Statistics, the most common causes of workplace injuries are:
Transportation incidents. Responsible for 2,054 out of 4,836 total workplace deaths in 2015 (26%). Almost half of these deaths involved a large truck. The most frequent vehicle involved in non-roadway deaths was a farm tractor (73 deaths).
Falls, slips, and trips. There were 800 deaths related to this cause in 2015. Slips and falls can occur due to wet or greasy floors, uncovered holes in the floor, faulty staircases, and lack of personal fall protection when working from heights.
Contact with objects and equipment. It accounts for 722 deaths in 2015. The Occupational Health and Safety Administration (OSHA) reported "struck by object" as the second most-common cause of death in the construction industry, accounting for 9.6% of all construction deaths one year.
Violence by people or animals. There were 703 violence-related occupational deaths in 2015. These incidents include attacks with or without weapons while performing work-related duties. Violence-related incidents often involve coworkers. Animal attacks can occur while employees work on an outdoor job site.
Exposure to harmful substances. Employee exposure to chemicals and other dangerous substances led to 424 worker deaths in 2015. Exposure to chemicals can lead to immediate injuries and death, but it can also cause death over years of exposure. In California, you have two years from the date of discovery of injury to file a claim.
Fires and explosions. These cases resulted in 121 fatal work injuries in 2015. The gas and oil industry puts workers at most risk of fires and explosions. Flammable vapors and gases from wells, trucks, and equipment can catch fire and seriously injure, disfigure, or kill workers.
Note that these statistics only account for worker deaths, not serious illnesses or injuries. Hundreds of more workers in America sustain minor to major injuries while performing workplace tasks. After any type of accident, request counsel from a personal injury attorney. There may be an employer, coworker, product manufacturer, driver, or another party to blame for your injuries or a loved one's death. If this is the case, a civil lawsuit can result in the compensation you deserve. Talk to our record-setting workers' compensation attorneys in California at (888) 488-1391.
There are a lot of confusing aspects to workers' compensation. Should I hire an attorney?
It's a question you have to answer for yourself. Some workers' compensation claims can be resolved between injured workers and claims administrators without any problems. However, if the case is complicated, it may be beneficial to consult one. An attorney cannot directly charge you for their services. A portion of your workers' compensation benefits will be used to pay your attorney's fee. If you decide not to get an attorney, the Information and Assistance officers at your local Division of Workers' Compensation office might be able to assist you.
Regardless of whether you decide to hire a work injuries attorney, learn about your rights and responsibilities. Stay in contact with your employer and claims administrator, and don't be afraid to ask them questions. While I&A officers in your area are excellent resources, they cannot represent you nearly as much as a lawyer could. That's why you need to hire a California workers' compensation lawyer as soon as possible.
Did you know?
For recorded information, you may call 1-800-736-7401 or contact the Information and Assistance Unit.
There is no obligation to accept an offer from the claims administrator. It is your right to negotiate. A workers' compensation judge can hear your case if you cannot reach an agreement with the claims administrator. A judge will determine which benefits you are entitled to. The decision is called a Findings and Award. The decision will be sent to you in writing.
You can seek legal counsel for help with the process. Attorneys who represent injured workers in workers' compensation cases are called applicants' attorneys. Your attorney cannot charge you directly. A portion of your workers' compensation benefits will be used to pay your attorney's fee.
| | |
| --- | --- |
| As featured On | |
You Need Experienced Attorneys Who Will Fight For You!
Workers' Comp Related Construction Accidents in California
According to OSHA, construction is responsible for about one in five U.S. workers deaths every year. It is one of the deadliest industries in the country, taking an average of 13 lives every day. Construction is so dangerous because it involves heights, heavy machinery, electrical equipment, handheld tools, and motor vehicles. One simple mistake can be fatal in this high-stakes industry. If you think you know who is to blame for this mistake, you should consider filing a personal injury claim.
While not all construction accidents stem from negligence, most do. A poorly built scaffold, an unsecured tool, a lack of worker training, inadequate safety gear – these are all common examples of negligence that can lead to workplace injuries. The same OSHA report linked to above, regarding constructions "Fatal Four" lists these as the most common causes of death in this industry (excluding highway collisions):
Falls. In 2015, 38.8% of worker deaths (364 out of 937 total deaths in construction) were from falls. OSHA cited violated standards regarding ladders, scaffolds, and construction sites in these incidents. Lack of personal fall protection was a major contributor to fall-related deaths. Failure to communicate about hazards was another significant problem.
Struck-by objects. The second-most common cause took 90 lives in 2015, or 8.6%. These incidents occur due to improper securement of tools and materials while workers operate more than six feet off the ground. Wearing a helmet can help prevent fatal injuries in these events, but they cannot always save lives. Working more carefully and obeying OSHA standards is the best way to prevent dropped objects.
Electrocutions. Construction workers often wield tools near power lines, running the risk of electrocution. They may also encounter live wires on the job, or have to handle electrical circuits and equipment. All of these workplace tasks can lead to electrocution without the proper care, training, and communication. For example, if one worker knew the wire was live but failed to say something in time to prevent his/her coworker from touching it.
Caught-in/between. Workers can sustain serious and fatal injuries from getting caught in or between heavy machinery, objects, vehicles, and equipment. Construction deals with many large and dangerous machines such as backhoes, excavators, forklifts, and bulldozers. Getting caught in these items can lead to crush injuries, amputations, and death.
Preventing the fatal four could save hundreds of construction workers lives every year. Improving safety training, providing proper gear, and maintaining equipment at all times could help make a difference in this hazardous industry. If you have reason to believe that someone else's negligence caused or contributed to your construction site accident, call (888) 488-1391 to talk to a workplace-related injury attorney at Arash Law in California.
Other Dangerous Industries To Work In
Aside from construction, America's workers also face hazards in the form of industrial accidents, farm accidents, and crane accidents. Industrial disasters include incidents in the energy, food, manufacturing, and mining industries. Like construction jobs, industrial work often deals with heavy equipment. It takes a certain level of skill, safety, and training to operate this equipment without sustaining an injury. Chemical spills, equipment malfunctions, fires, and explosions are examples of tragedies that can occur in the industrial work sector.
According to the Centers for Disease Control and Prevention, 401 people died from farm-related injuries in 2015. An average of 113 young people (ages 20 and under) die in this industry every year. The most common causes of farm injuries and deaths are tractor overturns, machinery entanglements, objects striking workers, and animal-related injuries. Farmers also face a high risk of certain cancers, respiratory diseases, and illnesses from breathing in toxic chemicals like pesticides and grain and corn dust.
Cranes and hoists put hundreds of thousands of people at serious risk of injuries in construction and general industry jobs. Tower crane collapse, contact with power lines, crane overturns, dropped loads, falls, and rigging failures all contribute to the number of crane-related injuries and deaths. In every industry, adherence to OSHA rules and workplace standards would greatly improve worker safety. It is an employer's duty to maintain a work environment that is free from unreasonable risks of harm to employees. Breaching this duty, resulting in worker injury or death, is negligence.
California Employer Responsibilities
Every employer is legally responsible for the safety and health of his or her employees. Organizations like OSHA and others impose federal standards on the American workplace. The accepted standards of employee care differ across industries, but the mission remains the same – to prevent workplace injuries, illnesses, and deaths. Employers must make a real effort to guarantee a safe work environment. This includes ensuring proper employee training, safety gear, emergency protocols, spill clean-up procedures, and other ways to keep employees safe.
Any failure to maintain a safe workplace in California, resulting in employee injury or death, is negligence on the part of the employer, company, or manager. The injured party or his/her surviving family members may bring a claim against the party responsible for the unsafe condition. In some employment injury cases, the employer is not the defendant. A defective product, coworker, criminal, or a third party caused the injury. Talk to our attorney for assistance naming the defendant(s) in your particular case.
Speak to an Experienced Workers' Compensation Attorney in California
Arash Law is passionate about protecting California's workers. No matter what your job, industry, or circumstances of your workplace accident, speak with us during a free consultation. You have nothing to lose in talking to one of our workplace injury attorneys, and potentially thousands of dollars to gain.
When someone is injured on the job, it can cause serious hardships. Besides the pain of the injury and the cost of the medical care, you may also be concerned about the income you will lose while out of work. We've won multi-figure settlements and verdicts for our clients in the past. We may be able to get you the compensation your injuries or disabilities deserve. Call (888) 488-1391 to get in touch with a California workers' comp attorney today.
Questions You Should Ask Your Workers' Compensation Lawyer
Sustaining an injury on the job can not only leave you in pain but also with a lot of questions regarding your rights. Fortunately, there are outstanding California injury attorneys who specialize in workers' compensation that can answer questions you might have about compensation for your injuries.
It's normal to have a million different concerns after being injured in a  work-related accident, especially if your ability to work is compromised. Choosing the right attorney to represent you is critical in getting the total compensation you deserve for your injuries. If you get injured on the job, these are the things you would want to know.
How To Prep Before Meeting with a  Workers' Compensation Lawyer
Before meeting with a workers' compensation attorney, you should gather relevant documents. Vital documents that might include the following: Medical records such as written statements about your injury, correspondence from your employer or their insurance provider about your claim and, if possible – the contact information for people that may have witnessed your accident.
Here are six questions you should question your workers' compensation attorney to help put your mind at ease:
How several workers' comp cases do you handle? This is a critical question because the more work injury cases your attorney has dealt with, the better your chances are of winning your case. General practice lawyers may not have the same level of workers' compensation knowledge as a lawyer that specializes in this specific category of legal enforcement.
How many clients are you represented with injuries that are like mine? It is beneficial to find a lawyer with unrivaled experience with the kind of injuries you suffered. An attorney specializing in your form of injury gives you a higher likelihood of getting your benefits.
If my injury was my fault, how will it hurt my claim? There are a couple of exceptions, but if an injury occurs on the clock, you're likely eligible for compensation. The exceptions being if you had been under the influence of medication, or drugs/alcohol when the injury occurred.
What should I mention to my doctor? The most important thing to do when talking to your doctor is, to be honest about how your injury happened.
What benefits may I receive? It is only reasonable to become more curious about what kinds of benefits you may receive. Depending on the type & severity of your injuries, you could be eligible for more than only medical & wage benefits. You might also be eligible for:

Temporary Disability Benefits. Payments if you lose wages because your work injury prevents you from doing
your usual job while recovering.
Permanent Disability Benefits. Payments if you don't recover completely and your injury causes a
permanent loss of physical or mental function that a doctor can measure.
Supplemental Job Displacement Benefits. A voucher to help pay for retraining or skill enhancement if you
are eligible to receive permanent disability benefits, your employer doesn't offer you work, and you don't
return to work for your employer. This benefit is available for workers injured in 2004 or later. If your injury
also occurred in 2013 or later and you received a Supplemental Job Displacement Benefit, you may also be
eligible for an additional, one-time payment under the Return-to-Work Supplement Program.
Death Benefits. Payments to your spouse, children, or other dependents if you die from a job injury or
illness.

What if my job asks me to work outside of my restrictions? Before returning to work, a plan should be established between you, your attorney, and your employer, so everyone knows precisely what your limits are.
OUR RESULTS
DO THE TALKING