California

Amputation Injury Lawyers
PAY NOTHING UPFRONT

OVER $

400

MILLION RECOVERED

ZERO-FEES UNTIL WE WIN
You May Be Entitled To Compensation

California's Most Reliable Law Firm for Accidents Resulting in Amputations
Traumatic amputation, whether it's the loss of a fingertip or an entire limb, is a life-changing event for the victim. Even if it's possible to reattach the body part, the victim will have to undergo surgery and therapy. The part may never work quite the same. If doctors cannot reattach the body part, the person must live without a finger, toe, arm, or leg for the rest of his or her life.
Amputation as a result of an accident or injury deserves attention from aggressive attorneys in California. It is a catastrophic injury that our skilled amputation injury lawyers wish to discuss with victims and their families.  Call us anytime, from anywhere in California at (888) 488-1391.

Emperatriz Ayala
My husband had an accident 2 years ago, a 85 years old man hit him, the Arash law group works very well on my husband case that took 9 month and he won the case and my husband was happy with the results. A year later I got into an accident as well and I'm still waiting in my case is almost resolving and it's 9 months already. This people knows the law and they do their job right to help you out in getting the most for you to fight on your behalf. I strongly recommend the Arash Law firm they do things right in a efficient and professional manner.

Chris Zavala
Had a great experience with all the people at Arash law. Long story short was in a bad car accident. It was overwhelming and the whole process was a lot, but they kept me in the loop. They answered all my questions and gave me great advice. Couldn't be any happier. Would definitely recommend anyone looking for a personal injury lawyer. They'll guide you through the whole process!

Jill Smith
Having Arash Law handle my auto accident was the best decision I could have made. Everyone I interacted with was kind, professional and detail oriented. I am extremely happy with the outcome and would recommend them highly.

Joseph R. Porter
From start to finish, Arash Law firm is there every step of the way with close, constant, personal contact and attention. I never knew a Law firm could actually care so much for me as a person and what I was personally going through as well as the settlement I was going to recieve once my case was finally completed. Thank you to everyone at Arash Law for your ongoing support and communication. You are the ONLY firm I will ever recommend to someone who is need of a great attorny.

Monica Parra
I had an excellent experience with Arash Law. I will definitely recommend to my family and friends. I interviewed a few firms before deciding to work with Arash Law. What made my experience excellent was (i.e. head attorney being accessible to talk to and he answered all my questions and concerns, sensitive and thorough personel who completed in home intake & follow up process, being connected immediately to quality Physicians who addressed my injuries and recovery process, clear contract-read throughly to ensure its something you can commit to). Being in a car accident is a traumatic experience and I had a sense of peace knowing Arash Firm was walking with me throughout the whole process. Thank you Arash Firm for all your hard work and help. I am so grateful and appreciative for you all! 🙏 With Gratitude, Monica Parra
What Can Cause Traumatic Amputations?
It is frightening to think that something as traumatic as the loss of a body part could occur in an everyday setting like your vehicle, home, or workplace, yet this is the reality. Most traumatic amputation incidents occur in car accidents, factories, and farms.
Heavy machinery and power tools can lead to accidental loss of limbs in a matter of seconds. Explosions can also result in amputations. Protective gear, machinery guards, and proper care while driving can help prevent these accidents.
Unfortunately, someone else's negligence can result in a traumatic amputation that permanently affects the victim's life. Amputations have many consequences, including:
Complications such as bleeding, infection, and shock
Crushed or badly mangled body parts
Severe pain
"Phantom limb," or the feeling that the limb is still attached
Lifelong disability
Surgeries for reattachment
Years of physical therapy
Traumatic amputation is an extremely serious injury that typically has permanent ramifications. The victim may have to pay for long hospital stays, multiple surgeries, and physical rehabilitation. He or she may also have to go to therapy for emotional stress from the traumatic incident. Victims may not be able to return to their previous jobs due to disability, and suffer loss of income.
If you or someone you love is facing all of these damages or others due to amputation from an accident, come to our trusted law firm for legal counsel.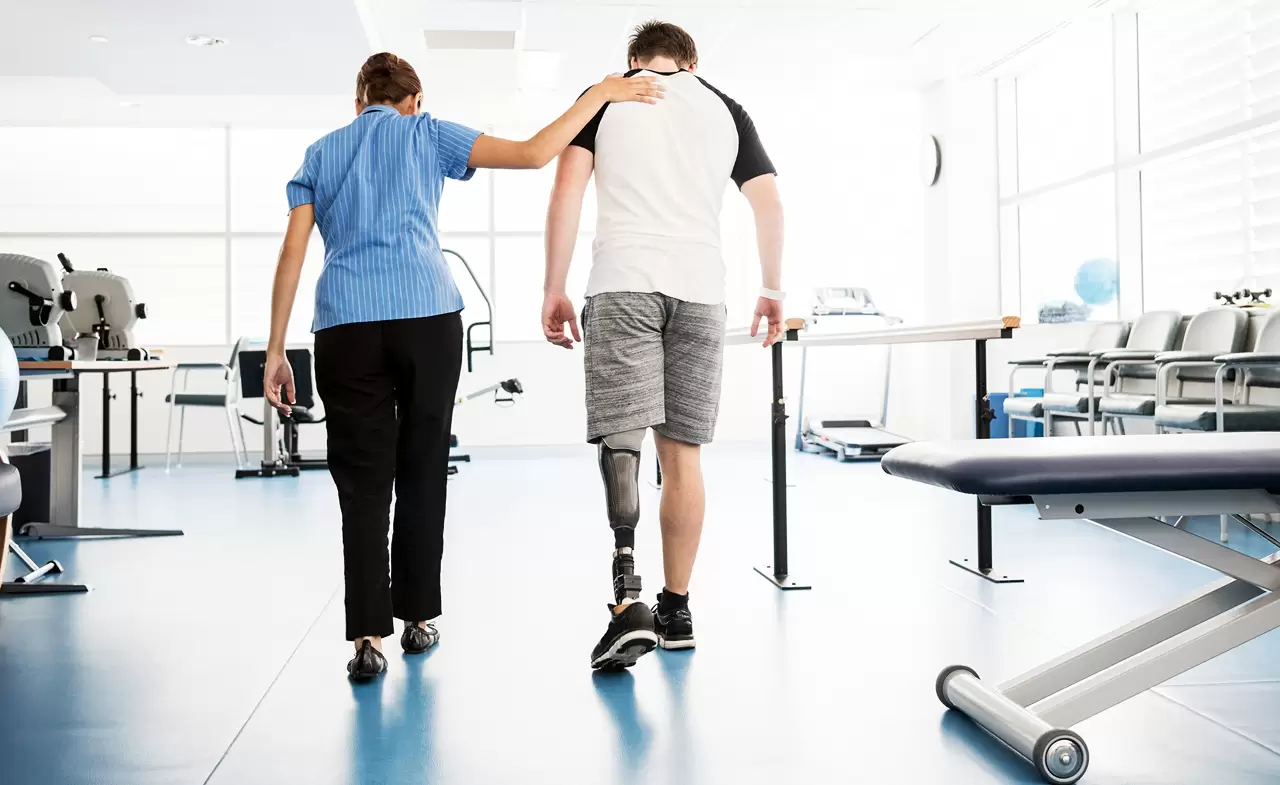 A farm worker, suffered multiple broken bones and other orthopedic injuries resulting from an auto accident where the defendant driver attempted to make a left turn in front of our client in heavy fog.
– Arash Khorsandi
Amputation Liability in California
Our amputation injury lawyers have experience handling complex amputation cases involving more than one factor and defendant. We can speak with large insurance companies and help you fight for a fair and just recovery from your catastrophic injury. This is a very emotionally disturbing type of wound – it deserves hard-hitting legal representation that can show a judge or jury the extent of your intangible damages.
Our team can go up against employers, product manufacturers, and other parties that may be liable for your amputation. The first step in fighting for compensation for an amputation is to identify the cause of your injury.
If a defective firework exploded and took off a finger, for example, the manufacturer of the firework may be to blame. Identify potential defendants and file a claim against them. An injury attorney near you can help with this process, as it involves important deadlines and filing requirements. In California, you have two years from the date of your amputation to file a personal injury claim.
A single act of negligence can result in a lifelong disability. Amputations can result in chronic pain and permanent disfigurement. Arash Law and the team led by Arash Khorsandi, Esq. don't want those responsible for traumatic amputations to go without consequence. We want to help amputees fight for justice. It is up to us to protect your rights and pursue recovery through the civil court system of California.
It may be the only way to receive the money your serious injuries demand. An insurance claim often will not result in a fair award for an amputation event. Trust our team to help you negotiate with insurers and file a claim if necessary. Call (888) 488-1391 or go to our contact page today.