Our San Francisco Injury Law Firm

DOESN'T JUST WIN,


WE WIN BIG!
You May Be Entitled to Compensation

Personalized Service from Our

Accident Attorneys in San Francisco
505 Montgomery Street #1000
San Francisco, CA 94111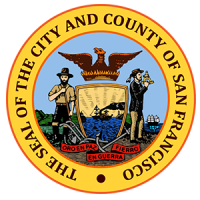 Our trusted San Francisco injury lawyers know that the word "accident" does not accurately depict most personal injury events. In most scenarios, the harmful event was not an accident but a chain of events sparked by someone's negligence. A distracted driver, careless product manufacturer, incompetent doctor – these are entities that owed a duty of care, breached this duty, and caused harm to another party.
Our San Francisco personal injury firm is passionate about bringing justice to negligent parties and fighting for the compensation that injured victims rightly deserve. We know how to help you move forward after a traumatic incident. Our dedicated team of attorneys has decades of combined experience in the field of personal injury law. We're San Francisco's most trusted accident law firm. Call us for a free consultation at (888) 488-1391 to see how we can help you.
Our client was driving with his wife and son on a two-lane highway when a drunk driver crossed the double yellow lines, causing a head-on collision that claimed the life of a loving wife and mother.
– 
Arash Khorsandi
IF YES, You may be able to recover financial compensation. TELL US MORE: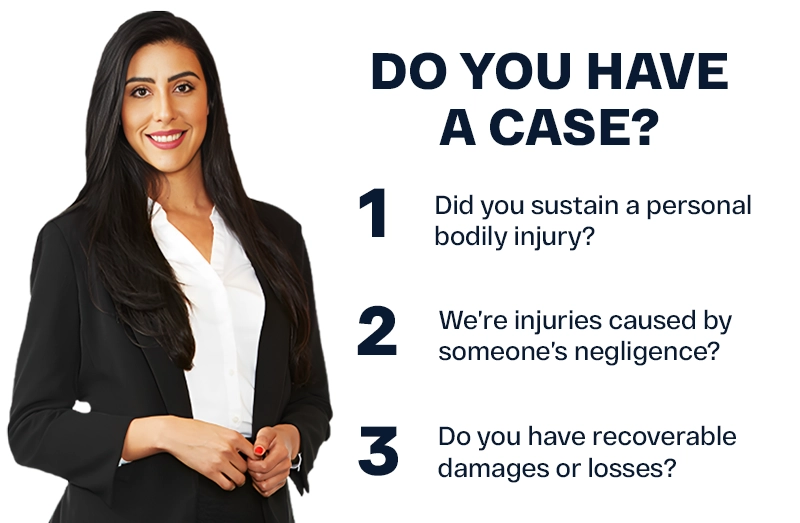 IF YES

, You may be able to recover financial compensation.

TELL US MORE:
San Francisco is a large city, well-known for its scenic neighborhoods, historical architecture, and arterial thoroughfares. San Francisco is just one of the few cities in the country with arterial thoroughfares. Arterial thoroughfares are high-capacity urban roads, necessary in San Francisco due to the city's unique geography.
However, this can lead to major traffic jams and heavy congestion on San Francisco roadways. According to mobility data of the San Francisco-Oakland area, there is an average of 6.6 hours of "congested time" on the roadways, resulting in total delays per peak auto commuter of 78 hours annually (per person).
According to the Metropolitan Transportation Commission, here are the top 10 worst Bay area commutes in the city:
1. Eastbound 80: 101 to Yerba Buena Island
2. Interstate 880: 238 to Dixon Landing Road
3. Southbound 101: Fair Oaks to 13th Street
4. Interstate 80: Hercules to Emeryville
5. Interstate 680: Bollinger Canyon to Treat Boulevard
6. Westbound 580: County line to Fallon Road
7. Interstate 680: South Mission Boulevard to Route 84
8. Eastbound 80: Bay Bridge to Gilman Street
9. Eastbound State Route 24: 27th Street to Wilder Road
10. Highway 101: Woodside Road to Hillsdale Boulevard
The busier the roads are, the higher the risk of major accidents. Some of the busiest roads in San Francisco are:
Van Ness Avenue – It's an arterial road that goes through the heart of the city to the Golden Gate Bridge
19th Avenue – A long road that extends from Interstate 280 on the way to the Golden Gate Bridge and travels north and south on the edge of the downtown business district
Fell Street, Fulton Street, and Lincoln Way – All these roads run along Golden Gate Park, traversing the western part of the city in an east and south direction.
The Central Freeway, Bayshore Freeway, and the Highway 280 Extension are three other areas in San Francisco that have heavy traffic daily and have an increased risk of car accidents. 
Types of Cases We Handle in San Francisco
With a population of over 881,549, it isn't surprising how car accidents tend to occur as frequently as every day. San Francisco also has a diverse community. The five largest ethnic groups that make up San Francisco are White (Non-Hispanic) (40%), Asian (Non-Hispanic) (34.1%), Other (Hispanic) (7.77%), White (Hispanic) (5.35%), and Black or African American (Non-Hispanic) (4.98%).
Most people in San Francisco, CA, used public transit to get to work, and the average commute time was 30.9 minutes. The average car ownership in San Francisco, CA, was one car per household. No matter what your ethnicity or your status in life is, it is the duty of the town authorities to keep you safe from traffic accidents. 
According to the data collected by the San Francisco government, there have been approximately 227 reported traffic fatalities in San Francisco from 2014-2019. Although San Francisco implemented the "Vision Zero" policy in 2014, traffic accidents are still an inevitable occurrence. 
Bicycle & Pedestrian Accidents
Riding bicycles is an alternative to being stuck in a busy tourist & business gridlock. It is also a favorite recreational activity with all the sunshine our city has to offer. However, when it comes to bike accidents, San Francisco County is a hotspot. According to the San Francisco Municipal Transit Agency (SFMTA), around 10% of San Francisco residents regularly use their bicycles every day to go to work.
Our city also sees more than its fair share of bicycle & pedestrian accidents as people cross busy roads to get to the beaches. Every day, an average of two pedestrians are hit by motorists in San Francisco. According to the data collected by the California Highway Patrol's Statewide Integrated Traffic Records System, there have been approximately 3,000 motor vehicle collisions involving cyclists in San Francisco, leading to 17 fatalities and more than 2,700 injuries from 2013-to 2017.
Although there has been a significant decrease in bicycle accidents since the implementation of Vision Zero, bicyclists and pedestrians are still encouraged to stay alert and vigilant for their safety. 
Auto Accidents Are Not The Only Way A Victim Can Suffer Personal Injuries
There are many other types of accidents that can occur as a result of negligence. Arash Khorsandi hires the best personal injury lawyers in San Francisco, and they are experienced in handling many different types of personal injury cases at Arash Law. Here are just a few of the many types of accidents that can result in a personal injury claim:
San Francisco Construction Zone Accidents
Construction zones are highly dangerous places. According to the Occupational Safety and Health Administration, approximately 21% of people who die from workplace injuries are construction workers. Because this is a known danger, construction companies have a strong legal duty of care. They must ensure that construction zones are made as safe as possible.
They must ensure compliance with all federal, state, and local safety regulations applicable to the worksite. They must place signs and warnings to keep the public out of harm's way. Construction companies that fail to do so can be found negligent. A negligent construction company has a legal obligation to compensate victims who sustain personal injuries on or near their job site.
While this generally applies to members of the public, construction companies also owe a duty of care to their employees. Reasonable precautions must be taken to ensure that construction workers have a safe workplace. A construction injury lawyer will understand the company's duties to prove their negligence.
San Francisco Workplace Accidents
Construction sites are not the only workplaces that experience accidents. All employers owe a duty of care to their employees. This means that the employer must take reasonable steps to keep the workplace reasonably safe for those who work there. Some workplaces are more dangerous than others.
Warehouses, mines, chemical labs, and sites with heavy machinery all pose an increased risk of harm to employees. Employers who operate such facilities must take reasonable precautions to protect employees from these known dangers. In some cases, workplace safety laws specify exactly what those precautions are. In other cases, the steps must be "reasonable." It is often left to a jury to determine whether an employer was "reasonable." 
Nursing Home Abuse and Neglect
Nursing homes, assisted living facilities, daycare, and other care facilities are all operated for a profit on the express promise of caring for your loved ones. Because of this, the law imposes a heightened duty of care of these facilities. There are strict standards for what is "reasonable" when a business is being paid to protect your loved ones. Many federal, state, and local regulations dictate what a facility must do to comply with the law.
But merely meeting the bare legal minimum is not enough to protect a care facility from liability. Many cases involving abuse or neglect at a care facility go to trial. This is because juries do not like it when these businesses neglect their clients. The thought that a juror's loved ones could have been abused or neglected is persuasive. 
Whether you are in a San Francisco County boutique shop or your AirBnB blocks away from the Golden Gate Bridge, property owners & managers have a responsibility to ensure the property is secured. This means keeping the floors & stairwells secured & free of hazards and things like installing fire alarms. If you are injured due to the negligence of a property owner or manager, you likely have a legal case on your hands that we can assist with. 
Some injuries can result in significant life-altering consequences. These kinds of injuries are often referred to as catastrophic injuries and include traumatizing brain injuries (TBI), spinal cord injuries, and amputations. A San Francisco County personal injury attorney can often help victims of catastrophic injuries, and their families recover compensation.
Aggressive Accident Attorneys in San Francisco Helping Victims Recover Compensation
An accident is a frightening and overwhelming experience. It is difficult to know what to do in the aftermath of a traumatic accident. Most victims are simply trying to heal and make sure that their bills are paid during their recovery.
You shouldn't have to deal with insurance claims and legal paperwork at a time like this. Contact our local San Francisco personal injury lawyers. We handle all types of personal injury claims, such as car accidents, animal attacks, slip and fall accidents, construction accidents, and wrongful death cases.
You Won't Pay A Single Dime Unless We Win Your Case!
All of our cases are taken solely on a contingency fee basis, which means we don't get paid if you don't get paid! It's as simple as that. Our prestigious San Francisco law firm specializes in car accidents, truck accidents, motorcycle accidents, uber accidents, pedestrian accidents, bicycle accidents, hit & run accidents, animal-injury accidents, commercial vehicle accidents, and any other type of personal injury case. If it caused you pain, suffering, or loss of wages – you deserve compensation!
If we can't win any money for you, you won't owe us anything. It's as simple as that. We are highly concentrated in car accident cases. If you or someone you know has been injured, contact us to speak to a San Francisco car accident attorney. We serve people who have been seriously injured, whether they were in a pedestrian accident while walking, ending in a spinal injury, or a major truck accident that resulted in a death.
We serve all of California, with a flagship office in Alameda, Bakersfield, Berkeley, Contra Costa, Fresno, Irvine, Kern County, Long Beach, Los Angeles, Marin County, Merced, Modesto, Monterey, Newport Beach, Oakland, Orange County, Pasadena, Placer, Riverside, Sacramento, San Bernardino, San Diego, San Joaquin, San Jose, San Luis Obispo, San Mateo, Santa Barbara, Santa Clara, Santa Cruz, Sherman Oaks, Solano, Sonoma, Stanislaus, Stockton, Tulare, Ventura, and West Hollywood. We've represented clients in numerous types of accidents, with injuries ranging from emotional harm to catastrophic injuries. We can also assist in settlement negotiations with major insurance companies.
Whether you or someone you know got injured in a vehicular or workplace-related accident, contact Arash Law headed by Arash Khorsandi, Esq. to speak to an award – winning team! Our acclaimed accident lawyers represent people in San Francisco who have been seriously injured. Whether they were a pedestrian struck by a vehicle resulting in a severe spinal cord injury or a victim of a DUI accident that resulted in wrongful death – You can count on us!
Call our San Francisco legal team today at (888) 488-1391 or complete our online form to book your free car accident consultation. You do not pay us anything unless we successfully settle or litigate your case.
Get The Latest News from

The Best California Accident Law Firm Today