As you travel through San Francisco's busy streets, you'll discover that accidents are, regrettably, a part of city life. When searching for reputable accident lawyers, you'll notice they have varying costs and specialties. In comparing rates, consider other aspects, including experience, success rates, and client feedback.
You must understand the costs of hiring San Franciso accident lawyers and other relevant expenses, whether you were injured in a car accident, slipped and fell, or had a workplace accident. This will help you identify the lawyer who fits your needs and budget. Arash Law, under the direction of Arash Khorsandi, Esq., is here to provide clarification and assist you in securing the best representation. Our law firm will guide you in ensuring you choose the right San Francisco accident attorney for your case.
We accept cases in a contingency fee arrangement, meaning you don't have to pay us unless we win your case. If you want the legal representation you deserve, don't let high fees keep you from seeking it. Contact us today at (888) 488-1391 for a free consultation.
Factors that Affect Accident Attorney Charges
Understanding the variables that could affect the cost of hiring an accident attorney in San Francisco is vital. These factors include:
Knowledge and Skills – Car accident attorneys in San Francisco with more significant experience and specialized knowledge commonly charge higher fees than newbie lawyers. Their proven track record of success and in-depth knowledge of personal injury laws can significantly impact the cost of their services.
Complexity of the Case – The charges may change depending on how complicated your case is. Attorney's fees may be higher in more complicated situations that demand in-depth investigation, expert testimonies, and negotiations.
Time and Effort Needed – Accident lawyers may bill according to how much time and effort they must put into your case. This may entail conducting research, compiling evidence, creating legal documents, and asserting your interests in discussions or legal proceedings.
Geographical Location – The charges may also be influenced by the accident's location, the lawyer's office, the case's jurisdiction, or where the lawsuit can be filed and heard. In general, lawyers with offices in large cities like San Francisco have higher overhead expenses, as shown in their rates.
Demand and Reputation – Because of the great demand in the legal field, successful accident lawyers with a solid clientele may charge higher rates.
By understanding these factors, you can make an informed decision before hiring accident lawyers in San Francisco.
Types of Fee Structures Used by Accident Attorneys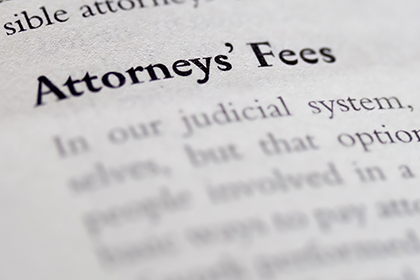 There are many structures that lawyers consider when setting their fees. However, accident lawyers commonly use hourly rates or contingency fees as a schedule of payments for their legal services. You need to know the difference between each structure since it will manage your legal fees and billing expectations. Additionally, it will help you choose the one that is best for your case. Here's a simple comparison –
Hourly Rate – Some accident attorneys bill their clients on an hourly basis. In other words, you will be charged for the time the lawyer works on your case. Hourly charges also vary depending on the attorney's reputation and expertise.
Contingency Fee – Many accident lawyers, including our legal professionals at Arash Law, work on a contingency fee basis. It means that we only get paid if we win your case. The attorney's payment is contingent upon a settlement or favorable verdict in this fee structure.
The Pros and Cons of Hourly Rate vs. Contingency Fee
Knowing the pros and cons of these two fee structures can help you decide what payment schedule is suitable for your case and budget.
Advantages of Hourly Rate
It clarifies the amount of time your lawyer spends on your case. It may be more affordable for cases with a narrower scope or simpler circumstances.
Enables greater control over the court's decision-making process.
Disadvantages of hourly rates include
Higher prices, particularly in instances requiring a lot of legal work
Uncertainty regarding the total cost depends on the time spent on your case.
Payment is required upfront, which some people with limited resources may be unable to afford.
Benefits of a contingency fee
There is no up-front cost, making legal assistance available to those with limited financial resources.
The contingent fee aligns the attorney's interests with yours. It gives you peace of mind that they are driven to maximize your compensation because they only get paid if they obtain a favorable result.
Cons of contingency fees include
A higher percentage of the settlement or award goes to the attorney.
It may not be appropriate for cases with a low chance or percentage of success.
This may limit your ability to influence the course of the case because the attorney makes essential decisions about settlement offers and negotiations.
Knowing the advantages and disadvantages of each fee structure will help you choose the one that best fits your case and financial circumstances.
What Is The Average Cost of Hiring an Accident Attorney in San Francisco?
An accident lawyer's attorney's fees may not have a fixed amount. Instead, the charges can vary based on the payment schedules you and your lawyer choose to implement and any additional services that necessitate payments.
Contingency Fees – Many accident or San Francisco personal injury lawyers handle cases on a contingency fee basis. As a result, they are only compensated if you succeed in recovering compensation in or outside the court. The typical range for contingency fees is 33% to 40% of the settlement or judgment sum.
For example, your settlement amounts to $100,000, and your lawyer's contingency fee is 40%. In that case, you will only receive $60,000 as the final settlement amount upon deducting the $40,0000 attorney's fee.
Hourly Rates – Certain accident attorneys may bill by the hour if the case doesn't involve a personal injury claim. The lawyer's experience, standing, and location can significantly impact hourly charges. Hourly rates may be more expensive in larger cities like San Francisco than in more rural places.
Retainers – Some lawyers may demand an upfront retainer, akin to a down payment for the services they'll be performing.
Expenses and Costs – The court system may charge for expert witnesses, medical record copies, and other services besides attorney fees. While some lawyers ask their clients to make these payments when they arise, others might deduct them from the overall settlement.
Consultations – Many accident lawyers provide free initial consultations. We suggest contacting a few San Francisco accident attorneys or local legal associations directly for the most recent average charges and more precise information.
How Do I Find The Right Accident Attorney for My Case?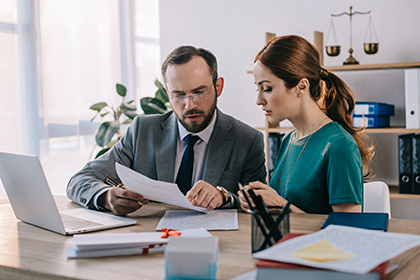 After finding a suitable accident attorney, consider negotiating their fees to guarantee they are within your budget. Although not all attorneys will negotiate fees, it's worth considering the possibility, especially if you have multiple options and want to work with a particular attorney.
Here are some tips to remember when negotiating attorney fees:
Research Current Rates – It would be best to research the present average rates for accident attorneys in San Francisco before entering into negotiations. It will help you make a reasonable offer if you have a baseline to work from.
Highlight Your Case's Strengths – Make sure to emphasize your case's strengths, from strong evidence to witnesses' testimony. To convince an attorney to adjust their fees, you should demonstrate the possibility of a positive outcome.
Discuss Alternative Fee Structures – If the attorney's initial fee proposal is beyond your budget, propose alternative fee structures, such as a reduced contingency fee percentage or a hybrid model that combines an hourly rate with a contingency fee.
Seek Multiple Quotations – You can create a competitive environment by obtaining quotes from multiple accident attorneys. It can give you leverage when negotiating fees and allow you to make a wise decision.
Be respectful and professional when negotiating fees. Maintaining a positive relationship with your attorney while advocating for your financial needs is critical.
What You Should Ask Accident Lawyers in San Francisco Before Taking Your Pick
You will get more details about your prospective lawyers' competence, experience, and fees by asking critical questions during your meeting.
Here are some essential questions to consider when interviewing an accident lawyer –
What is your level of expertise in handling cases involving personal injuries?
Could you elaborate on your strategy when dealing with accident cases?
How will you maintain effective communication with me during this journey?
Can you provide insight into your fee arrangement?
How will you gather and preserve crucial evidence about the accident?
Are you familiar with the unique challenges in my case?
Can you outline your experience negotiating with insurance companies for your clients?
Could you share examples of cases similar to mine that you've successfully resolved?
What expectations should I have regarding the timeline for my case?
How do you assess the value of damage and losses in an accident case?
Can you provide references from previous clients?
Asking these questions during your initial consultation will allow you to identify the best accident attorney who meets your needs.
What Should I Consider Apart from Attorney Fees?
We understand that learning about the charges of accident lawyers in San Francisco can be overwhelming. However, with thorough research and consideration, you can find the right lawyer to handle your case. With your efforts in understanding the factors that affect attorney charges, available fee structures, and the additional expenses involved, you can make a wise decision that suits your needs and budget.
It's crucial to remember that concern over high costs shouldn't prevent you from seeking legal representation. Choosing the right accident attorney can give you peace of mind and increase your chances of achieving the compensation and justice you deserve.
So, whether you've been injured in a car crash, a slip and fall incident, or a workplace accident in San Franciso, take the time to research, compare, and choose accident lawyers who will stand by your side and fight for your rights. Start your journey to justice today by contacting one of the attorneys at Arash Law, led by Arash Khorsandi.
Additional Costs to Consider When Hiring an Accident Attorney
When you seek an accident lawyer in San Francisco, it's essential to remember that there are not just the lawyer's fees but other associated costs that come with a personal injury case.
Here are some of the additional expenses that may be charged for your case:
Fees for expert witnesses – One of the most significant expenses is the cost of expert witnesses. Expert witnesses may be required to testify on your behalf, and their fees can quickly increase. It is essential to discuss the potential need for expert witnesses with your attorney and budget accordingly.
Cost of medical records and other documentation – Your attorney may need to obtain medical records, police reports, and other documentation to build your case. These costs can add up, so discussing them with your attorney and budgeting are essential.
Legal fees – The court may charge fees associated with pleadings, motions, stenographic notes, and other legal documents.
Your attorney should explain all expenses associated with injury lawsuits and ensure you understand them. Although these additional expenses may seem discouraging, always remember that they are necessary to establish your claims and increase your probability of success.
Finding the Right Accident Lawyers for You and Your Case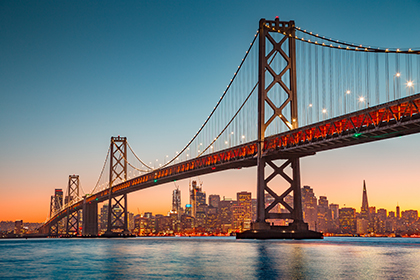 When seeking an accident attorney in San Francisco, it is imperative to consider many factors, including experience, success rate, and fees. You can find an attorney suitable for you and your case by researching, asking for referrals, and negotiating fees.
Keep in mind that choosing an ideal accident attorney in San Francisco means balancing the cost of professional fees and the quality of services. You should research and understand all expenses associated with your personal injury lawsuit. This will help you get the best legal representation.
If you need qualified accident lawyers in San Francisco, trust Arash Law. Under the leadership of Arash Khorsandi, Esq., we have successfully recovered over $500 Million for our clients injured in vehicular accidents and other personal injury cases. Contact us today at (888) 488-1391 for a free initial consultation. Our legal team can provide a detailed discussion about attorney's fees and other costs related to your case.