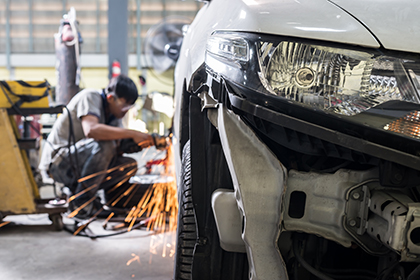 If you were involved in a car accident and your vehicle sustained damage, you have several options for pursuing repairs. This situation, though, becomes considerably more challenging if your insurance coverage is insufficient, and making a claim may result in higher premiums. Fortunately, a straightforward option exists for selling an accident-damaged car online. Still, you can explore alternative actions to resolve the collision damage caused to your car.
You are left with a challenging decision – to repair or sell your damaged vehicle – especially when dealing with potential insurance hitches. Arash Law, headed by Arash Khorsandi, Esq., is dedicated to assisting you in making informed decisions. Our experienced California car accident lawyers provide expert advice and support every step of the way, ensuring you get the compensation you deserve. Don't navigate this journey alone; let us be your trusted guide. For a free consultation, contact us at (888) 488-1391.
If you are the sole party involved in the accident, you can personally cover the expenses for repairing your vehicle without the need to file an insurance claim. Sometimes, this approach is the most sensible. Still, it is essential to consider whether it is financially viable after calculating the diminished value your car has incurred due to the accident. Before proceeding, you need to assess your car's post-accident value.
How to Value A Car After An Accident
Following a car accident, it's vital to determine the appropriate steps to take. To retain ownership of your vehicle, it must meet safety inspection standards, which, in certain states, necessitate annual evaluations. In California, most drivers must undergo a vehicle inspection every two years. Failing to complete the emissions test can result in various penalties, including fines and registration denial. To comply with this requirement, you must take your vehicle to a licensed inspection station near you.
Consequently, it is imperative to rectify any damages to ensure the vehicle complies with safety regulations, as continuing to operate it in its current condition with loose or hanging parts may not be permissible.
The Value of A Damaged Car Versus The Cost of Repairs
Even if you diligently address all repairs advised by your mechanic, your vehicle will probably experience depreciation due to the incurred damages. The presence of an automobile accident can be revealed in a vehicle history report (VHR). Notably, many mechanics may report to VHR companies the maintenance work they perform on your vehicle, even if it was not involved in an accident. Consequently, even when the repairs are executed to perfection, the overall value of your car may still be negatively affected.
When restoring or replacing your vehicle, you should consider these factors. Moreover, you should investigate whether your original or extended warranty might cover any required repairs.
Following an automobile accident, it is imperative to ensure that you receive appropriate compensation for either the repairs or the value of your car, particularly if it is declared a total loss.
Know Your Car's Value
Various resources are available to ascertain the present value of your car for insurance evaluation purposes, including industry standards such as Kelley Blue Book and the National Association of Automobile Dealers' NADA Guides.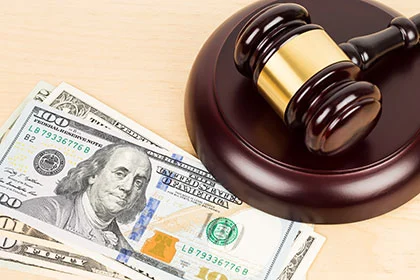 It is essential to recognize that under most standard auto insurance policies, repair costs exceeding the assessed cash value of the vehicle render it eligible for classification as "totaled." Consequently, it falls within the purview of your insurance provider to determine whether they will cover the cost of repairs or designate the vehicle as a total loss, compensating you based on its book value.
However, there may be an opportunity to present a case indicating that the vehicle's components held a higher value than the book value suggests, potentially leading to an augmented settlement. Evidence such as mileage records, maintenance histories, and sworn statements from certified mechanics demonstrating that your vehicle is worth more than its make and model are typically required to substantiate such a claim.
Keeping all records that could confirm these estimates is vital to understanding the value of your vehicle. A comprehensive knowledge of your vehicle's worth through engaging in preliminary research is pivotal in determining whether repairing it after a car accident is the most practical and cost-effective solution. Equipped with this information, you can assert your rights to obtain the appropriate compensation for necessary repairs, ensuring your vehicle is swiftly back on the road.
The team of accomplished accident lawyers at Arash Law will support you throughout this process so you don't have to face it alone. We are dedicated to ensuring you obtain the appropriate financial restitution for timely repairs, prioritizing your vehicle's speedy return to operation.
Understanding The Extent of Repairs – Minor vs. Major
Let's begin by assessing the extent of the damage. The situation is favorable if the damage is minor, such as paint chips, surface scratches, or minor dents. A qualified mechanic can readily rectify these issues.
Similarly, small and easily replaceable vehicle components, such as windows or damaged headlights, are also cost-effective to repair. The acquisition of such small parts is straightforward, and their restoration by a professional presents no significant challenges.
Is it Safe and Legal to Operate An Unrepaired Vehicle After A Collision?
Responsible drivers are legally mandated to safely operate their motor vehicles, safeguarding the well-being of others sharing the roadways. When driving a car categorized as "unroadworthy," be aware of the following potential consequences:
If you're pulled over by law enforcement, they may note the condition of your vehicle.
Should your insurance company learn you were operating a hazardous vehicle, they might take action.
If you're involved in another accident, the condition of your car could affect claims or liability.
Any of the above situations may lead to your insurance coverage being invalidated.
Thus, always ensure your vehicle is roadworthy to avoid complications.
Exercising caution is imperative if your vehicle is classified as a "total loss" rather than pursuing repairs. Specifically, it is not advisable to attempt to transport your car to a salvage yard personally if the following conditions are present: non-functioning headlights and tail lights, damaged side mirrors, sharp and jagged frame edges, fluid leaks, damage near the gas tank, severe windshield cracks, misaligned wheels, or a non-locking hood.
When in doubt, it is prudent to arrange for professional towing services. It is worth noting that many insurance companies are willing to cover the associated costs.
You Don't Have to Repair Your Car Right Away if You Disagree with The Insurance Company
Insurance companies cannot pressure you to select a specific mechanic for vehicle repairs, although they may suggest obtaining estimates from multiple sources. It is common for your insurance provider to opt for the auto body shop offering the lowest estimate. Still, you retain the right to express concerns if you believe a particular shop may not provide the best service for your vehicle. The adjuster or agent assigned to your claim may ask for your preferences so they can properly communicate if you believe another auto body shop is able to offer you more appropriate repairs. Advocating for your own best interests is entirely acceptable.
In states with a no-fault insurance system, your insurance company typically covers the costs of vehicle repairs up to the appraised value of your car or the limits specified in your policy, regardless of fault attribution for the accident. Suppose the cost of repairs surpasses the amount mandated by the insurer. In that case, they may categorize your vehicle as a "total loss," liquidating it for parts and disbursing the vehicle's value as "actual cash value." A replacement vehicle can then be procured at your convenience.
On the contrary, California is among the 38 states that do not adhere to a no-fault policy. In such states, the party responsible for the accident becomes liable for covering the associated damages.
As California mandates the identification of the at-fault party in an accident, it results in comparatively lower car insurance rates than in other states. Additionally, it's important to note that the aftermath of an accident may entail protracted and costly legal disputes. Given the necessity to establish fault, it is highly advisable to engage the services of an attorney to navigate any intricate legal aspects of the case.
Insurance companies in fault-based states are often less cooperative with claimants and may employ strategies to minimize payouts. A seasoned car accident attorney from Arash Law can initiate a robust insurance claim, setting a solid foundation for your case against the insurance provider.
It is essential to understand that the value attributed to your car is not equivalent to its purchase price but corresponds to its worth at the time of the accident. Should you find the insurer's offer dissatisfactory, you maintain the prerogative to submit a counteroffer through a formal demand letter.
Could I Lose Insurance if I Don't Repair The Car?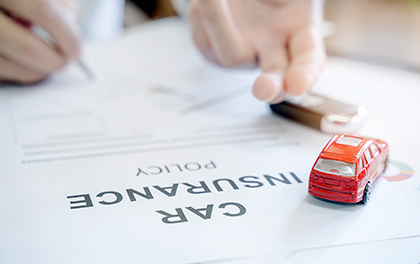 The insurance company will stipulate the necessity for repairs should you intend to retain comprehensive or collision coverages for your vehicle. Their rationale behind this requirement lies in their reluctance to insure a vehicle for prospective physical damage if it already has unaddressed prior damage.
The potential for a subsequent accident to aggravate any pre-existing damage is a significant concern. If the insurance company has already disbursed compensation for the pre-existing damage, they would be reluctant to reimburse any compounded damage further.
Standard practice dictates that the insurance company will mandate the removal of physical damage coverage for a vehicle that has not undergone repairs. Typically, the validation of repair completion involves issuing a claim check payable to both you and the chosen body shop tasked with the necessary repairs.
When contemplating repurchasing your totaled vehicle, it is imperative to recognize that any issues posing substantial safety risks must be rectified. Additionally, requirements for restoring a vehicle to roadworthy condition may vary from one state to another. In California, when a car is involved in an accident, and the insurance company declares it a total loss, the vehicle obtains a salvage title. It's important to note that a total loss doesn't necessarily mean the car is entirely inoperable or destroyed; rather, it signifies that the cost of repairing the car exceeds its actual value, making it uneconomical to repair.
Having a salvage title can pose challenges when it comes to insuring your vehicle. Suppose your vehicle is designated as salvage after being declared a total loss or being junked. If you wish to restore and re-register it, the Department of Motor Vehicles (DMV) can provide a branded title and registration once the vehicle is rebuilt and complies with specified requirements.
The unrivaled car accident lawyers at Arash Law are here to help you understand this intricate legal requirement, ensuring you navigate the challenges confidently and clearly. Contact us today to explore your options and secure the best outcome for your situation.
When Is it Not Worth Repairing A Car?
As a vehicle ages and demands increasingly frequent and costly repairs, individuals often grapple with whether to continue maintaining it or opt for a new one. While varying opinions exist regarding when a car ceases to be economically viable for repair, some fundamental guidelines can offer insight. Suppose a substantial repair is projected to surpass half of the car's current value or the vehicle's reliability has deteriorated to the extent that it jeopardizes safety. In that case, consider an upgrade.
Choosing Between Repair and Replacement
The appropriateness of the decision – whether to pursue repairs or opt for a replacement – hinges upon the extent of the damage incurred. In cases where there exist minor imperfections, such as small dents that can be readily rectified, it is generally advisable to proceed with repairing the damaged vehicle. This recommendation is particularly relevant when your insurance provider covers the repair costs.
However, if the damage encompasses significant structural or mechanical impairment, notably affecting the frame, body, or engine, it is prudent to contemplate acquiring a new vehicle.
When the extent of the damage is of such magnitude that the insurance company deems the cost of repairs disproportionate to the car's overall value, it is often judicious to heed their counsel rather than persisting in driving a salvage vehicle.
Ultimately, the decision to pursue repair or replacement remains at your discretion. In most cases, it is in your best interest to accept the compensation provided by your insurance company and allocate it toward acquiring another vehicle.
Contact Arash Law for Legal and Professional Consultation
Car accidents can be challenging and expensive, encompassing repair costs and medical bills. You may feel overwhelmed by the additional burden of vehicle repairs while you attempt to recover physically and emotionally from the unfortunate incident you have suffered.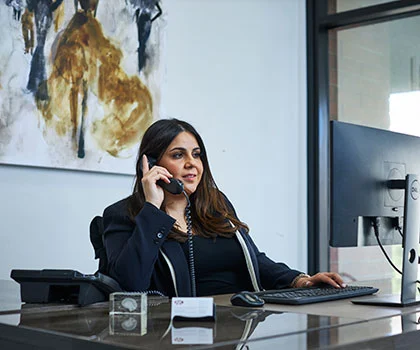 At Arash Law, under the direction of Arash Khorsandi, Esq., our team of skilled car accident lawyers is dedicated to shouldering the weight of your concerns, allowing you to concentrate solely on your recovery. Entrust us with the intricate details and legal challenges that lie ahead, and we will vigorously advocate for your rights, ensuring you receive the rightful settlement you deserve.
Our practice encompasses various areas of personal injury law, including navigating challenging car accident cases on California's roads. We extend our services to numerous locations throughout the state, including Los Angeles, San Jose, San Francisco, Sacramento, San Diego, Bakersfield, Fresno, Anaheim, Riverside, San Luis Obispo, Santa Ana, Oceanside, Santa Rosa, Glendale, Fremont, San Bernardino, and Visalia, among others. Our dedicated legal team operates 24/7, ensuring our accessibility whenever you need support.
Our success rate of 98% speaks volumes, with a track record of over $500 Million recovered for our valued clients. We invite you to explore further if you want to learn more about the steps involved in retrieving your vehicle and safeguarding your legal rights after an accident.
For a complimentary initial consultation, contact Arash Law at (888) 488-1391 or visit our website to schedule an appointment.