Unfortunately, you were in a car crash that left your vehicle damaged and in need of repair. Now, you must rack your mind about the next steps and how to get your vehicle safely back on the road. So, what do you do? Understanding the next steps after a car accident can be confusing, and speaking with insurance companies can be difficult. Insurance companies often offer a list of body shops to repair your car, but do you have to choose from the insurance company's list of approved body shops?
No, you are not limited to the approved body shops provided by the insurance company. The law does not require that you stick to the list of repair shops provided to you. After an accident, you have the freedom to choose what body shop takes care of your vehicle. Our California car accident lawyers are experienced and knowledgeable about what the law requires and how the law protects your rights after an accident, including your ability to choose who will repair the damage to your vehicle.
If you are in an accident, call our talented injury lawyers. We have decades of experience assisting our clients in recovering over $400 million in compensation after injuries. Call us at 888-488-1391.
You can select from the list provided to you or choose your own mechanic to fix your vehicle. However, it is important to remember the benefits and downsides of choosing your own body shop. Continue reading to learn more about your options for getting your car fixed after an accident.
Knowing what steps to take next after an accident can be confusing. We are here to help you understand what to consider when deciding whether to use an insurer-preferred body shop or find a mechanic on your own. Continue reading to learn more.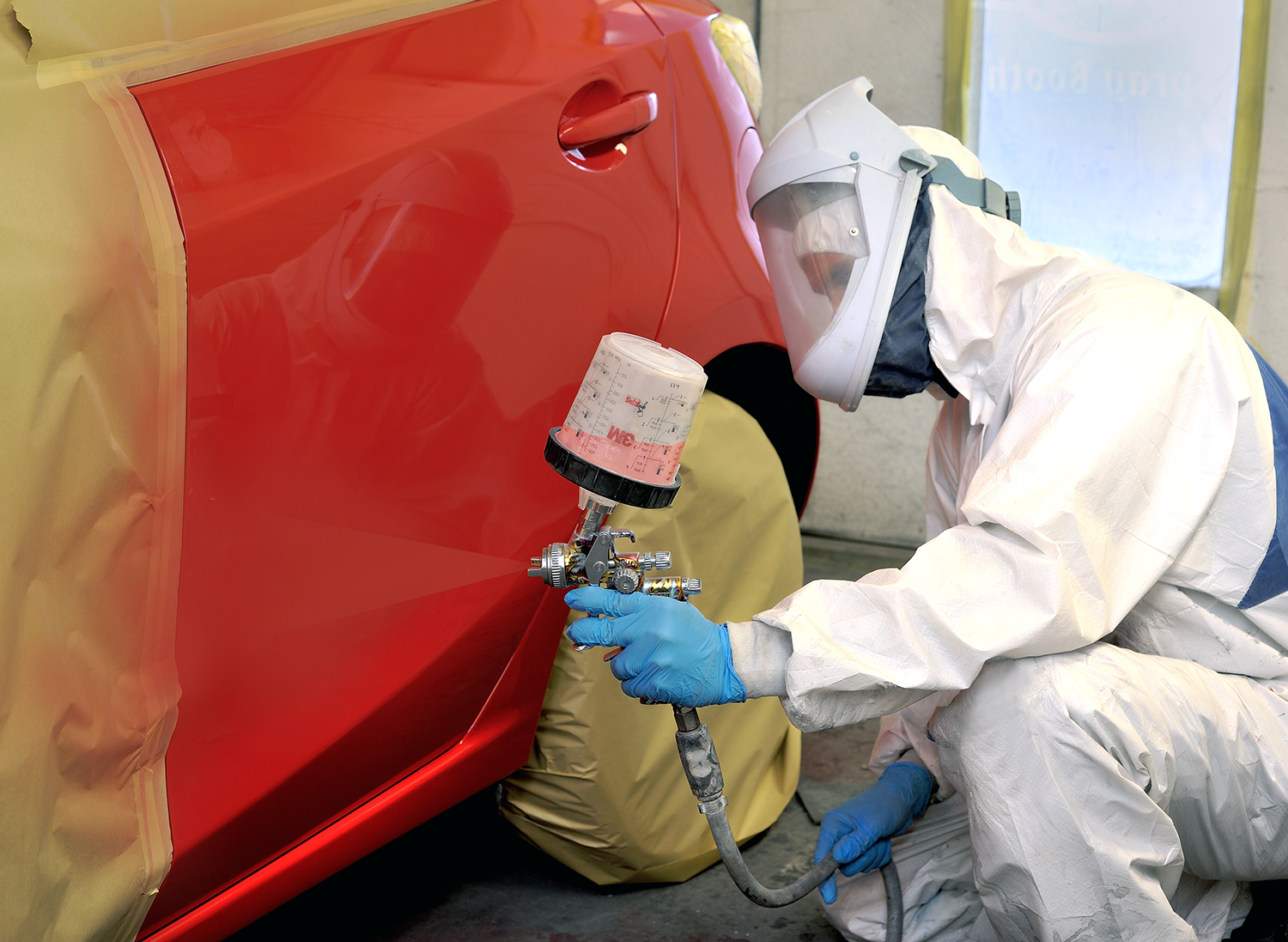 How Do I Choose a Body Shop to Repair My Car?
There are some important considerations to make when deciding on the repair shop that will fix your car. There are pros and cons to choosing from an insurance-approved body shop and picking your own. What to consider more than anything else, you should look for quality service and good customer support. It is your car and your experience, so it is important to choose wisely.
If you plan to choose your own body shop, you should do your research. Our experienced attorneys at our trusted injury law firm have assisted thousands of clients over our decades of experience to understand the ins and outs of what to look for when choosing a body shop after a car crash. If you have been in an accident, call our office at 888-488-1391 or visit us online to schedule a free consultation.
Some Questions That You Should Answer Before Committing to a Body Shop Include
What Are the Body Shop's Online Reviews?
Reading the online reviews for any business you want to patronize is a great way to get honest feedback on how a business performs its work and if the customer service the business offers is up to par. Although some disgruntled customers may leave dishonest reviews, sites like Google or Yelp are helpful resources that tell you what you can expect from a body shop.
Is a Warranty Available?
Whether you choose to use an insurance-approved body shop or if you find a repair shop on your own, one of the first questions that you should ask is if the shop offers a warranty. An advantage of choosing a repair shop from the list of approved shops is that your insurance company must pay to re-repair your car if there is a problem with the repairs. On the other hand, if you choose to go with a non-preferred body shop, your insurer may not pay to fix any issues caused by the repairs. However, most shops will guarantee their work for as long as you own your vehicle.
What Parts Does the Shop Use?
It is important to know the quality of the parts that the body shop will use to repair your car. Depending on the shop, the repair people will use original equipment manufacturer (OEM) parts, aftermarket or generic parts, or reconditioned or used parts. Aftermarket or reconditioned parts are inferior parts and may be prone to breaking down. OEM parts are genuine parts that come from the car manufacturer. It is best to use an auto shop that uses OEM parts.
Does the Shop Follow the Manufacturer Guidelines in Their Repairs?
The body shop you use should follow the manufacturer's guide to repairing. Remember that using shortcuts to repair your car leads to potentially more time and money in future repair costs.
Pros of Going With the Insurance Company's Body Shop
Choosing a repair shop from the insurance company's list of preferred body shops has many benefits. The best option depends on your situation. What follows are examples of the benefits of choosing an insurer-approved repair shop.
The Insurance Company Will Work Directly With the Repair Shop
Depending on the terms of your insurance policy, if you use an insurer-preferred repair shop, you will not have any out-of-pocket expenses. The more the auto shop works with an insurance company, the more likely you will not have to pay extra fees to the repair shop beyond your deductible. Your insurance policy determines the final price if you choose to use an auto repair shop that your insurance company prefers.
You Save Time and Money
If you use an insured-preferred body shop, you save yourself the hassle of searching for a body shop that can perform the repairs that you need. There is also no need to get an estimate from any repair shop. Because your insurance company has already agreed to work with the body repair shop, it will work directly with the insurance company to gather estimates and the necessary inspections. Because there is already a relationship between the insurance company and the recommended shop, you may get your car back faster than if you choose your own mechanic to repair your car.
There Is Less Paperwork With an Insurer-Approved Repair Shop
Using a recommended shop may save you the time that it takes to complete paperwork. If you use the insurer-preferred auto shop, the shop and your insurance company will complete the paperwork for you.
In addition to completing the paperwork for you, your insurance company will likely require the repair shop to guarantee their workmanship. If there is a problem with the auto shop's work in the future, the shop will fix the problem for as long as you own the car.
A Nationwide Network of Repair Shops
Another benefit of using a body shop that the insurance prefers is that if your car was repaired in another state and you begin to experience problems later, your insurer can quickly locate a different shop in your area to fix your problem. Doing so eliminates the headache of going back to the repair shop that did the work if the shop is very far from your home or out of state. Insurance companies tend to work with chains of mechanics available in many states and at multiple locations within the state. One advantage of using a preferred body shop is that you have the shop's mechanics and staff available if you have an issue.
Discounts
There may be discounts available with insurer-preferred body shops. For example, if your paint is chipped or some other problem arises, many body shops will make the repair free of charge. If your insurance policy requires that you pay a deductible for repairs, using a recommended auto repair shop may offer a reduction in your deductible.
Rental Car Coverage
You may require a rental car while your car is in the shop. If the repair shop is on the list of approved mechanics and the repairs take longer than expected, the insurance company will likely work with you to extend your rental car agreement.
Cons of Going With the Insurance Company's Body Shop
Although choosing from the list of your insurance company's preferred body shops can make for a more streamlined experience, there are several downsides that you should consider before deciding. Before you decide to use your own body, the shop is sure the keep in mind that you need to make sure that you are getting quality and efficient repair for your car and that the insurance company will pay for the repairs. If you choose to go with an insurer-preferred body shop, keep the downsides in mind. What follows are the more notable downsides of choosing from a list of preferred auto shops include.
Unfamiliar Mechanics
A familiar face helping you fix your damaged vehicle may provide some comfort for you after experiencing a car accident. However, if you choose to deal exclusively with your insurance company's chosen repair shop, you may be sacrificing the comfort of familiarity. Your mechanic knows what is going on with your vehicle without you having to explain it.
Your mechanic knows if your car had damage before the accident and will know to only focus on the damage caused by the current wreck. It is important that the body shop that repairs your car fixes the damage from the recent accident only. If the shop fixes more than the insurance company authorizes, you may pay more money out of pocket. The expense depends on your insurance policy limits.
Lower Quality Repair
The insurance company's goal is to protect its bottom line. Even when an insurance company decides to pay for your damages, it still wants to keep costs down and minimize its monetary loss. That means the insurance company may choose a less expensive mechanic, which may cause you to get a lower-quality repair. An insurance company body shop may use cheaper parts that have a shorter shelf life once they are put inside your vehicle.
Business Competition
The repair shop gets its business from the insurance company. The repair shop wants to get repeat business from the insurance company, so it is interested in satisfying the insurance company but not you. Along with your car, the insurance company's body shop has many other cars scheduled to be fixed before yours. You are not a priority for the insurer-appointed body shop. If you feel uneasy about using the insurance company's body shop, trust your gut. Use the resources at your disposal. Always read the online reviews.
What Should I Do If the Insurance Company Says I Must Use Their Preferred Shop?
Remember that you have the legal right to choose your shop to fix your car after an accident. The insurance company is violating your legal rights if they refuse to pay for your repairs because you chose a repair shop that is not on its list of preferred body shops. Knowing what route to take for your car repairs can be tricky and overwhelming.
As you decide what choice to make, the attorneys at our leading California injury law firm, are here to help. If you or a loved one have been hurt in an accident, call us at 888-488-1391 or visit us online to schedule a free consultation. We are here to help.
Contact a California Accident Attorney
You need an attorney on your side to protect your rights. Insurance companies have their bottom line as their priority. Unfortunately, that means that the insurance company is not there to ensure that your needs are taken care of. Without an attorney, you will be on your own to get the repairs you need. Our experienced attorneys at Arash Law led by Arash Khorsandi, Esq. have the knowledge and expertise required to ensure that your rights are taken care of and your vehicle is repaired correctly.
If you have been in a car accident that caused damage to your vehicle, call us today at 888-488-1391 or visit us online to schedule a free consultation. Our acclaimed California law firm is here to help you. We look forward to meeting you!