Our San Diego Injury Law Firm

DOESN'T JUST WIN,


WE WIN BIG!
You May Be Entitled to Compensation

For our San Diego Accident Lawyers

Winning isn't everything, It's the only thing.
3111 Camino Del Rio North #400
San Diego, CA 92108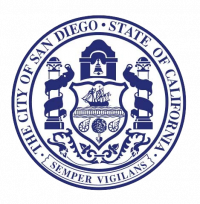 Our trusted San Diego injury law firm is considered to be one of the best San Diego personal injury law firms that is centered on automobile accidents and all forms of personal injuries. If you've been seriously injured by someone else's negligence, it is the best idea to hire a lawyer. Arash Law, led by Arash Khorsandi, Esq., is here to guide you through the journey of recovery. Our success rate in helping victims with accident-related injuries is unparalleled at 98%. If we can't win any money for you, you won't owe us a penny! Call us at (888) 488-1391 for a free initial consultation and to begin the path toward justice.
The mission of our skilled lawyers is to get you the highest settlement possible. Call our San Diego accident law firm at (888) 488-1391 today and speak directly with some of the best car accident injury attorneys in San Diego. Telephone and In-person consultations are always absolutely free!
Don't be misled by other local San Diego accident lawyers who make promises but are not qualified to fight for you and take your case to trial. When you call our San Diego office, you will have a designated injury accident attorney to serve your specific needs throughout the process.
April 2019: $14M settlement in a traumatic brain injury case involving a defective piece of equipment at a factory.
– 
BRIAN BEECHER
If you're in San Diego

Your search for "The Best Accident Law Firm Near Me" ends here.
All of our cases are taken solely on a contingency fee basis, which means we don't get paid if you don't get paid! It's as simple as that. Our prestigious San Diego accident law firm specializes in car accidents, truck accidents, motorcycle accidents, Uber accidents, pedestrian accidents, bicycle accidents, hit & run accidents, animal-injury accidents, commercial vehicle accidents, and any other type of personal injury case. If it caused you pain, suffering, or loss of wages – you deserve compensation!
If you or someone you know got injured in a vehicular or workplace-related accident, contact Arash Law, headed by Arash Khorsandi, Esq., to speak to a winning team! Our acclaimed accident lawyers represent people in San Diego who have been seriously injured. Whether they were a pedestrian struck by a vehicle resulting in a severe spinal cord injury, or a victim of a DUI accident that results in wrongful death – You can count on us.
We can also assist in settlement negotiations with major insurance companies in nearby locations like Carlsbad, Escondido, Vista, San Marcos, Ramona, Solona Beach, Spring Valley, Poway, Lakeside, Santee, El Cajon, La Mesa, Jamul, Rancho Sante Fe, Encinitas, and Alpine, as well as major cities in California, such as Los Angeles, San Jose, San Francisco, Sacramento, Bakersfield, Fresno, Anaheim, Riverside, San Luis Obispo, and Santa Ana.
IF YES, You may be able to recover financial compensation. TELL US MORE: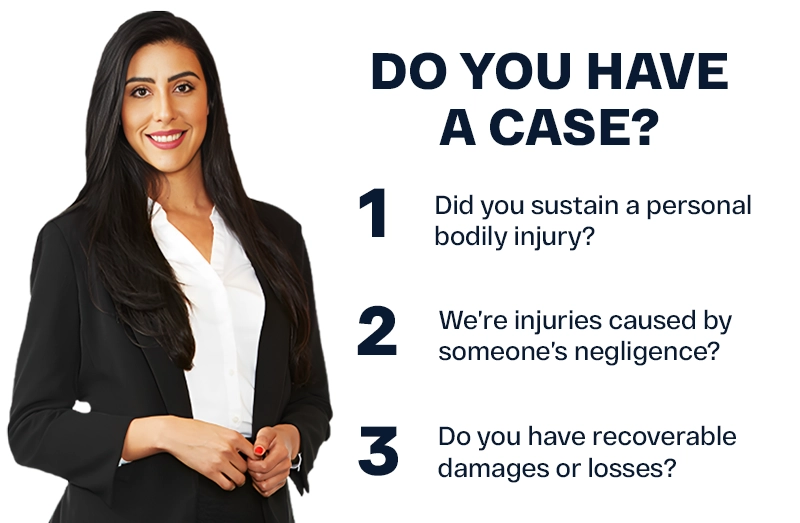 IF YES

, You may be able to recover financial compensation.

TELL US MORE:
Types of San Diego Personal Injury Cases We Handle
Construction Accidents – These cases involve injuries or accidents at construction sites, which are often the result of negligence or unsafe working conditions.
Bike Accidents – These are legal matters related to accidents involving bicycles, in which cyclists may be injured due to collisions or other causes.
Car Accidents – These are legal cases resulting from motor vehicle accidents, typically involving cars, and addressing issues of liability, injury, and compensation.
Dog Bite Accidents – These are legal issues arising from injuries caused by dog bites or attacks, focusing on the liability of the dog owner.
Hit-and-Run Accidents – When the responsible party flees the scene after causing a collision, it may not be possible to identify and pursue the at-fault party, resulting in a hit-and-run.
Hit-and-Run Motorcycle Accidents – These are similar to hit-and-run accidents but specifically involving motorcycles, where the responsible party leaves the accident scene.
Mesothelioma Accidents – These are cases in which the injury was caused as a result of exposure to asbestos, which often leads to the development of mesothelioma, a rare and aggressive form of cancer.
Motorcycle Accidents – Legal matters related to accidents involving motorcycles, addressing issues of liability, injuries, and compensation for motorcyclists.
Pedestrian Accidents – These cases involve injuries or accidents where pedestrians are struck by vehicles, focusing on issues of responsibility and compensation.
Personal Injuries – Broad category covering any legal matter related to injuries sustained due to the negligence or misconduct of another party.
Truck Accidents – These legal cases involve accidents with large commercial trucks, addressing issues of liability, injuries, and compensation.
Uber Accidents – These are legal matters related to accidents involving rideshare services like Uber, addressing issues of responsibility and compensation for passengers and drivers.
Wrongful Deaths – These are legal cases concerning deaths that occur due to the negligence or intentional actions of another party seeking compensation for the surviving family members.
San Diego Accident Statistics
The California Department of Labor Statistics has unveiled significant insights into construction site accidents, painting a concerning picture. Notably, there were approximately 28,000 non-fatal injuries, with about 246 construction workers per 10,000 employees requiring time off due to injuries. Fatalities numbered 309, accounting for 16% of all workplace fatalities in California, and in 2017, 32 of the 69 construction-related fatalities were due to falls, trips, and slips, with 15 resulting from transportation incidents.
It's also important to highlight that 44% of occupational fatalities from 2013 to 2017 involved Hispanic or Latino workers. The primary culprits behind job site fatalities included contact with objects and equipment (48%), slip and fall incidents (36%), transportation incidents (21%), and electrocutions (9%).
In light of these concerning statistics, it's reassuring to know that Arash Law is ready to help injured individuals pursue the compensation they deserve, specializing in construction accident cases in San Diego. If you've been injured on the job, they have the expertise to guide you through the process and secure the compensation you rightfully deserve.
In 2020, California witnessed 539 motorcyclist fatalities in crashes, despite the protective use of helmets by 91% of those involved. In the following year, 2021, San Diego reported 639 motorcycle accidents, averaging nearly 2 per day, resulting in 18 fatalities and 717 injuries, along with 8 accidents involving pedestrians and 3 with bicycles.
These figures marked a noticeable increase from 2020, when there were 468 motorcycle crashes, 13 fatalities, and 511 injuries, with 1 bicycle and 6 pedestrian accidents. In the broader county of San Diego, there were 1,384 motorcycle crashes in 2021, leading to 46 fatalities and 1,540 injuries. Among these incidents, 16 included pedestrians, and 8 involved bicycles. The statistics underscore the significance of motorcycle safety and the need for increased awareness and caution on the road.
According to the National Highway Traffic Safety Administration, the United States ranks first for auto accidents and deaths. Despite a 0.3% decrease in accident rates, the NHTSA reported high accident rates in 2021. Approximately 42,795 deaths are expected in 2022 alone. In 2020, there were 3,847 car accidents in California. About 1,587 people died in multi-vehicle accidents, with 41% of them resulting from two or more vehicles. It is estimated that 59 percent of fatal accidents involve just one vehicle and involve at least one factor.
In accordance with a report released by the AAA Foundation for Traffic Safety, it is evident that the United States witnesses a hit-and-run collision approximately every minute. This category encompasses a spectrum of incidents, ranging from minor fender benders and accidents involving parked vehicles to those of a more severe nature, resulting in substantial injuries or fatalities. Alarming trends emerge as the issue of serious hit-and-run accidents continues to escalate. According to data from the National Highway Traffic Safety Administration (NHTSA), there were 2,049 fatalities attributed to hit-and-run crashes in 2016, marking the highest number ever recorded in the nation's history.
Over the past five years, large truck crash cases in California have shown a consistent and persistently high rate, leading to predictably devastating consequences. This concerning trend is clearly evident when examining the statistics related to big rig accidents during this period, as recorded by the Federal Motor Carrier Safety Administration (FMCSA). According to their data, it is apparent that large trucks continue to pose a significant threat to travelers in California. In 2016, there were 375 fatalities resulting from truck accidents, followed by 383 in 2017, 375 in 2018, 408 in 2019, and 398 in 2020.
Bicycle Accidents Statistics
According to the data provided by the National Highway Traffic Safety Administration, pedal cyclists encompass various non-motorized cyclists. Excluding crashes not involving motor vehicles, 2020 saw 938 pedal cyclist fatalities, constituting 2.4% of all traffic fatalities. This category includes bicyclists, riders of two-wheel nonmotorized vehicles, tricycles, and unicycles powered solely by pedals. In 2020, an estimated 38,886 pedal cyclists were injured, a 21-percent decrease from the 49,057 pedal cyclists injured in 2019.
Dog Bite Accidents Statistics
The statistics compiled by DogsBite.org shed light on the concerning landscape of dog bite incidents in the United States. Over a 16-year span, 568 Americans tragically lost their lives in such incidents. In the year 2020 alone, 46 fatalities were reported. Disturbingly, 33 percent of the victims were under the age of 9, with infants accounting for 53 percent of this group. Notably, only 24 percent of fatal dog attacks in 2020 occurred off the owner's property, emphasizing the significance of responsible ownership. Additionally, 22 percent of fatal dog bite victims were either visiting or temporarily living with the dog owner when the attacks occurred. These figures underscore the urgency of addressing dog bite prevention and raising awareness about responsible pet ownership.
Pedestrian Accidents Statistics
An Insurance Institute for Highway Safety study found that hit-and-run accidents caused 24% of pedestrian fatalities in 2020. In that time period, pedestrian deaths increased by 46.2%, while other traffic fatalities increased by 14.4%. Between 2019 and 2020, pedestrian deaths increased by 3.9%, despite 13.2% fewer vehicles on the roads. There were 7,388 pedestrians and 961 bicyclists killed in motor vehicle crashes in 2021, while approximately 60,000 pedestrians and 41,000 bicyclists were injured. About 2% of accident fatalities were caused by bicyclists, while about 17% were caused by pedestrians.
Uber Accidents Statistics
In major cities like San Diego, Uber is a widely used ridesharing service, but accidents can happen. Understanding the statistics is key. In 2020, the National Highway Traffic Safety Administration (NHTSA) reported more than 2,000 Uber-related fatalities, constituting 3% of all U.S. traffic fatalities. Distracted and impaired driving were major causes. If you've experienced an Uber accident in San Diego, consulting with our experienced San Diego Uber accident lawyer is crucial to seeking justice for your injuries and losses.
Wrongful Death Statistics
Wrongful death claims may arise from various circumstances, including reckless conduct, negligence, or intentional tort. Accidental fatalities are unfortunately prevalent in the United States, and many of these incidents can lead to wrongful death cases. According to the Centers for Disease Control (CDC), there were 224,935 unintentional injury deaths reported in 2021. In California alone, there were 2,206 reported homicides in 2022. Traumatic brain injuries contribute to the death of 52,000 individuals annually in the U.S., while over 5,200 employees lose their lives each year in workplace accidents. Slip-and-fall accidents accounted for more than 44,000 deaths in the United States in 2020. Automobile accidents claimed the lives of approximately 4,285 people in California in 2021. Tragically, medical malpractice leads to over 250,000 deaths annually in the United States. These staggering statistics underscore the diverse and widespread nature of wrongful death cases, emphasizing the importance of legal recourse in seeking justice for such incidents.
Mesothelioma Death Statistics
According to the Mesothelioma.com. In the United States, mesothelioma has been historically associated with poor prognosis. As a result of new treatment options, survivors are able to survive longer. The prognosis has improved in recent years as a result. In spite of this, mesothelioma continues to cause deaths throughout the country.
Statistics on mesothelioma cancer deaths between 1999 and 2020 indicate that each state reported more than 100 deaths, a total death rate of 0.8 per 100,000 people. For the same period, California had the highest number of deaths at almost 5,500. Florida and Pennsylvania also had more than 3,000 deaths. There are also high mesothelioma mortality rates in New York, Texas, Ohio, and Illinois.
Why Choose Arash Law as Your San Diego Personal Injury Law Firm
Our firm advances your case costs
This implies that you won't need to provide any upfront payment to initiate your case, and we cover all the expenses related to filing your lawsuit. When it comes to negotiations and settling your case, we take care of all aspects, ensuring that your accident-related medical bills are accurately considered in the settlement process and you receive the funds. As a reputable accident law firm in San Diego, we're dedicated to your legal needs.
Our team is with you every step of the way
Your case and claim are consistently guided to the right path, whether it involves strategy assessment by our litigation team or a reevaluation of your medical treatments and essential needs. Our case managers, available at your service, will keep you informed about the various stages of your legal personal injury claim, ensuring you stay updated on any new developments. You won't feel alone when you are partnered with our esteemed San Diego accident law firm.
Our clients are our top priority
At Arash Law, our attorneys are unwavering and determined to secure the maximum settlement and financial compensation for our clients in every lawsuit we pursue. Our negotiations, investigations, discovery, and settlement talks are all conducted with the same level of diligence you'd anticipate from a leading injury law firm in San Diego. Our clients can have full confidence that the finest legal professionals represent them.
Get The Highest Level of Support and Results from our San Diego Injury Law Firm Today!
At Arash Law, under the direction of Arash Khorsandi, Esq., we provide compassionate legal representation to all individuals who have suffered personal injuries, accidents, wrongful deaths, or employment disputes. Our firm will listen sympathetically to your needs, provide advice, and vigorously represent your interests.
Contact us today at (888) 488-1391 for a free consultation with one of our knowledgeable and compassionate San Diego personal injury attorneys.
Trending Now On Our Award-Winning Injury Blog
Get The Latest News from

The Best California Accident Law Firm Today