San Diego

Car Accident Lawyers
with over $400 Million Recovered in Compensation for Injury Clients.
You May Be Entitled To Compensation

San Diego Car Accident Lawyer
If a negligent driver has injured you, you need an auto accident lawyer in San Diego. Injury victims have the legal right to be compensated by the person or company that caused their injuries.
This compensation must reasonably account for the full value of a victim's losses – including pain and suffering, the loss of enjoyment of life, and other intangible losses that occur after a severe injury.
You don't have to fight the insurance company on your own. Let an experienced San Diego accident lawyer fight for the compensation you deserve so you can focus on having the best possible recovery from your injuries.
Our experienced accident attorneys are here to help. Our dedicated legal team helps clients in Chula Vista, National City, Lemon Grove, La Mesa, El Cajon, Santee, Lakeside, La Jolla, Torrey Pines, Rancho Peñasquitos, and Poway. Second, your injury lawyer will be able to give you an honest assessment of what your case is worth. 
Attorneys have experience with similar cases in your area. They will be able to tell you if a settlement offer is fair, or if you could do better at trial. It is difficult for someone who is not experienced in personal injury to know what fair settlement should be. It also takes legal experience to understand the challenges you will face at trial.
Evidentiary problems, witness credibility, and many other factors are considered when a lawyer assesses your risk at trial. Third, the insurance company needs to know that you will file a lawsuit if they don't make a fair settlement offer. 
While it is possible to file a lawsuit on your own, you will almost certainly need an attorney's guidance to get you through the process successfully. If your lawyer is involved in the case from the start, you will have better chances of success in litigation.
Our client was driving with his wife and son on a two-lane highway when a drunk driver crossed the double yellow lines, causing a head-on collision that claimed the life of a loving wife and mother.
– 
Arash Khorsandi
Why San Diego Has So Many Auto Accidents
Many people are attracted to San Diego's sunny shores. Our year-round sunshine and beautiful beaches maintain our thriving tourism industry. Little Italy, the Gaslamp District, and other attractions also bring tourists inland from the beach to enjoy San Diego's attractions. In addition to tourism, San Diego's economy is strengthened by the strong military presence here.
We also enjoy the presence of several major universities. The University of San Diego, San Diego State University, the University of California at San Diego, San Diego City College, Mira Costa College, and San Diego Mesa College are just some public universities that call San Diego home. We also host many private universities, including Point Loma Nazarene University, Grossmont College, the Design Institute of San Diego, Grossmont College, Horizon College, Ashford University, California Miramar University, and John Paul the Great Catholic University. All these schools bring students, professors, lecturers, administrative staff, and visiting faculty to the San Diego area.
We are lucky to enjoy a thriving tourism industry, diverse employers, and many academic institutions. But of course, this all leads to heavy traffic throughout the greater San Diego area. The more traffic there is, the more likely it is that collisions will occur. San Diego residents know the tricky spots on the Interstate 5, which is often congested from downtown near the airport up the coast through La Jolla.

Emperatriz Ayala
My husband had an accident 2 years ago, a 85 years old man hit him, the Arash law group works very well on my husband case that took 9 month and he won the case and my husband was happy with the results. A year later I got into an accident as well and I'm still waiting in my case is almost resolving and it's 9 months already. This people knows the law and they do their job right to help you out in getting the most for you to fight on your behalf. I strongly recommend the Arash Law firm they do things right in a efficient and professional manner.

Chris Zavala
Had a great experience with all the people at Arash law. Long story short was in a bad car accident. It was overwhelming and the whole process was a lot, but they kept me in the loop. They answered all my questions and gave me great advice. Couldn't be any happier. Would definitely recommend anyone looking for a personal injury lawyer. They'll guide you through the whole process!

Jill Smith
Having Arash Law handle my auto accident was the best decision I could have made. Everyone I interacted with was kind, professional and detail oriented. I am extremely happy with the outcome and would recommend them highly.

Joseph R. Porter
From start to finish, Arash Law firm is there every step of the way with close, constant, personal contact and attention. I never knew a Law firm could actually care so much for me as a person and what I was personally going through as well as the settlement I was going to recieve once my case was finally completed. Thank you to everyone at Arash Law for your ongoing support and communication. You are the ONLY firm I will ever recommend to someone who is need of a great attorny.

Monica Parra
I had an excellent experience with Arash Law. I will definitely recommend to my family and friends. I interviewed a few firms before deciding to work with Arash Law. What made my experience excellent was (i.e. head attorney being accessible to talk to and he answered all my questions and concerns, sensitive and thorough personel who completed in home intake & follow up process, being connected immediately to quality Physicians who addressed my injuries and recovery process, clear contract-read throughly to ensure its something you can commit to). Being in a car accident is a traumatic experience and I had a sense of peace knowing Arash Firm was walking with me throughout the whole process. Thank you Arash Firm for all your hard work and help. I am so grateful and appreciative for you all! 🙏 With Gratitude, Monica Parra
What To Do After Being


Involved in a
San Diego Motor Vehicle Accident
A motor vehicle collision is a terrifying experience. You might feel overwhelmed and unsure about what to do next. Follow these steps to ensure you stay safe on the scene of an accident (while still protecting your legal rights). 
The most critical consideration after any car accident is your immediate safety. Many accidents lead to subsequent accidents, where oncoming traffic hits the vehicles that are in the roadway. Sometimes drivers are rubbernecking instead of paying attention to the road. And sometimes bystanders get in the way of the accident or rescue efforts. In any event, it is vital to get out of danger.
The California Vehicle Code requires motorists to report any accident that results in injury or death. Even if the accident only caused property damage, you are still required to exchange information. You do not know the extent of the damage when an accident first occurs. You also do not know if the other driver will try to flee the scene or give you false information.
Of course, it is also essential to call 911 because you do not know who has been injured in the accident. Even if you do not feel hurt right away, you might still require urgent medical attention. Some injury victims are in shock and are not aware of their injuries right away. Other injuries, such as internal bleeding, can only be identified by a qualified medical professional.
3
Get medical attention right away
Many accident victims feel that they do not need to leave the scene of the accident in an ambulance. If this is the case, you should still get medical attention as soon as possible. Many injuries are latent (meaning they do not show up right away). For example, a small bleed in your brain might initially appear as confusion in the wake of the accident.
If you prefer to follow up with your primary care provider, you must not wait too long to do so. Some doctors might be able to see you on the same day as the accident. But if your doctor does not have an appointment available for several days or weeks, you should not wait this long to be examined. An urgent care facility or ER can at least determine if you have any injuries that need immediate intervention.
4
Consult with an experienced San Diego auto accident attorney
Your legal rights are at stake the second you become injured in an accident. Anything you say to the other driver or bystanders could be used against you later in your personal injury case. This fact is why it is essential to get legal advice as soon as you can safely do so after leaving the scene of the accident and seeing a doctor. A lawyer will advise you on the best way to protect your right to compensation while your claim is pending.
Your San Diego car accident lawyer will help protect your rights once he or she is hired. But it can be difficult to know before this happens, right after the accident occurs. Here are some helpful tips to remember while at the scene of the accident:
5
Do NOT discuss the accident with anyone other than law enforcement.
Other drivers and bystanders will likely try to talk to you at the scene of an accident. It is fine to coordinate with emergency services, move your vehicles out of the road, and other urgent issues that contribute to the safety of everyone. But what you should not do is discuss what happened to cause the accident. Do not say that it was your fault. Do not accuse the other driver of causing the accident. Your insurance companies and lawyers will resolve these issues later. Discussing them on the scene could make a tense situation more stressful. Furthermore, it could make it more difficult for you to get the compensation you deserve.
6
If possible, take photos of the scene and vehicles.
Now that we all carry smartphones with us at all times, it is easier than ever to collect evidence at the scene of an auto accident. Your immediate priority is to get medical attention and cooperate with law enforcement officers who respond to the scene of the accident. Once you have done this, it is helpful to get photos of the accident scene. Document the damage to the vehicles.
You can also use your phone to get the other driver's information. Take photos of their insurance card or driver's license. Get a picture of the license plate; if the driver later tries to hit and run or deny being involved in the accident, the police will have a way to track down the vehicle's owner.
What Your Attorney Will Do To Get the Compensation You Deserve
Some injury victims choose to handle their personal injury claim without the help of an attorney. While it is certainly your right to do so, you should know the risks involved. Injury victims without lawyers consistently get lower settlements than those who are represented by counsel. Here are some of the many things your attorney will do to ensure that you are fully compensated for the injuries you have suffered: 
Identify the Responsible Parties
The person (or company) who caused your injuries has a legal obligation to compensate you for them. This obligation is why insurance companies investigate who was "at fault" (liable) for an auto accident. Often, a negligent driver is found to be liable. But it could also be a company. For example, if an auto manufacturer sold you a car with faulty brakes, the company would be responsible for the damages that occurred due to the faulty brakes.
The most common scenario involves a negligent driver who is at fault for causing an accident. This fault is measured against the standard of a "reasonably prudent driver." If a reasonable driver would slow down, or yield the right of way, then a driver is negligent for failing to do so. There are many things a driver can do to be considered negligent. Here are some of the most common examples:
Being distracted by mobile devices, navigation programs, children, pets, eating, or anything else that diverts the driver's attention from the road
Speeding (or driving too fast for current conditions, such as rain)
Tailgating and other aggressive driving behaviors
Driving while under the influence of drugs, alcohol or prescription medications
Failure to follow traffic rules (running a stop sign, not using a turn signal, etc.)
Liability can also be assigned to two (or more) drivers. In this case, each driver is deemed to be some percent at fault for the accident. In this case, each driver's compensation will be reduced.
Identify All Potential Sources of Compensation
There are many different types of compensation that apply to auto accident cases. It is essential to work with an experienced motor vehicle accident lawyer so that you do not miss any reimbursement type.
In a car accident, auto insurance is the most common source of compensation. But there are other types of insurance that might apply to your situation. For example: if you are involved in an auto accident while running a work errand, you are entitled to workers' compensation coverage. You do not have to be in a work vehicle.
Largest motorcycle settlement in Tulare County in 2021; client suffered spinal and wrist injuries.
– 
Judd Ross Allen
Understand Your Injuries, and Explain Them to a Claims Adjuster or Jury
A good lawyer must understand your injuries. Without understanding how you have been injured, an attorney cannot explain how these injuries have impacted your life. The consequences of your injuries will determine the amount of compensation you receive for pain and suffering (which is often the most significant component of a personal injury award). If you are negotiating with the defendant's insurance company, your attorney will need to explain your injuries to the claims adjuster.
The most important explanation of your injuries will come at trial. If the insurance company refuses to make a fair settlement offer, your attorney may advise you to file a personal injury lawsuit against the defendant. Sometimes having filed a lawsuit is enough to get the insurance company to rethink their settlement offer. Other times, however, you must proceed through the case process.
Here are some of the most common injuries our San Diego car accident lawyers come across in their cases: 
Head injuries (concussions, bleeding in the brain, comas, or permanent personality changes or loss of cognitive function)
Internal bleeding or other damage to your internal organs
Broken bones
Nerve damage and paralysis (temporary or permanent)
Whiplash
Spinal cord injuries
Sprains, strains, and other muscle damage
Determine the Fair Value of Your Claim
One of the most common questions our lawyers are asked is, "how much will I get for my injuries?" The answer to this question depends on many different things. First, it is essential to understand the different things you can be compensated for: 
Property damage (to your vehicle, mobile device, or any other property that was damaged through the defendant's negligence)
Medical bills (including over the counter medications, medical devices, and additional costs)
Future medical expenses
Lost wages, commissions, employment benefits, and other lost income
Any decrease to your future earning capacity; if you are unable to work as much as before the accident
Any modifications that must be made to your home to accommodate permanent disabilities
The loss of enjoyment of life
Your pain and suffering in connection with your injuries
Some of these expenses are easy to document. You will usually have receipts for your medical expenses. Your employer can easily record the number of hours you missed from work due to the accident. But other costs are less clear. 
If, for example, you will have future medical expenses and lost income, these costs must be projected by an expert witness. It will usually take a life care planner, a medical professional, a vocational planner, and an economist to determine the care you will need and what it can be expected to cost.
Some of your losses are even less certain. What, for example, is the fair value that will compensate you for missing a significant life event like a graduation or wedding? What if you are permanently disabled and unable to hold your children? What if you must give up a sport or hobby that was a big part of your life?
All of these are genuine and painful losses, and the law requires a negligent defendant to compensate you for them. But insurance companies tend to dismiss the value of these losses. This fact is why some personal injury victims must take their case to a jury. Jurors understand these losses. They, too, have families and hobbies and key life events. An experienced auto accident lawyer will explain your losses in a way that allows the jury to connect with you and see the fair value of your claim.
This was a sad and tragic case in which our client was paralyzed after being struck by a distracted driver. The maximum policy settlement was 5.25 million and we were able to settle for the full amount. In addition, we were able to add additional workers' compensation benefits from our client's employer, as he was working at the time of the incident. The parties agreed to settle our client's workers' compensation claim for $2.5 million.
This was a sad and tragic case in which our client was paralyzed after being struck by a distracted driver. The maximum policy settlement was 5.25 million and we were able to settle for the full amount. In addition, we were able to add additional workers' compensation benefits from our client's employer, as he was working at the time of the incident. The parties agreed to settle our client's workers' compensation claim for $2.5 million.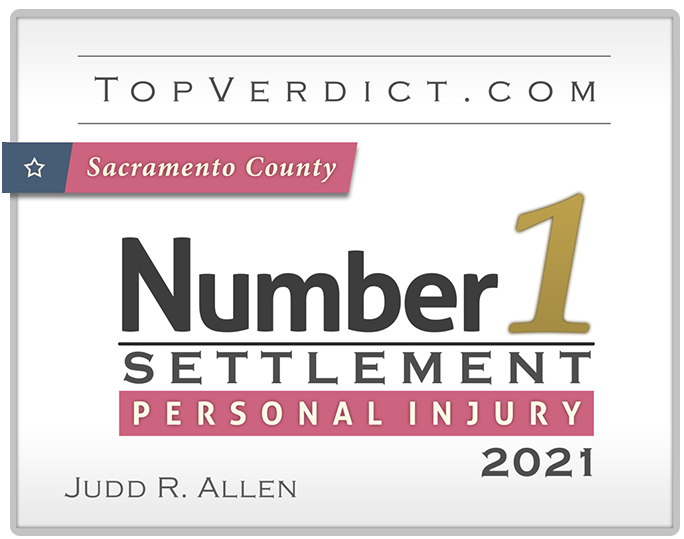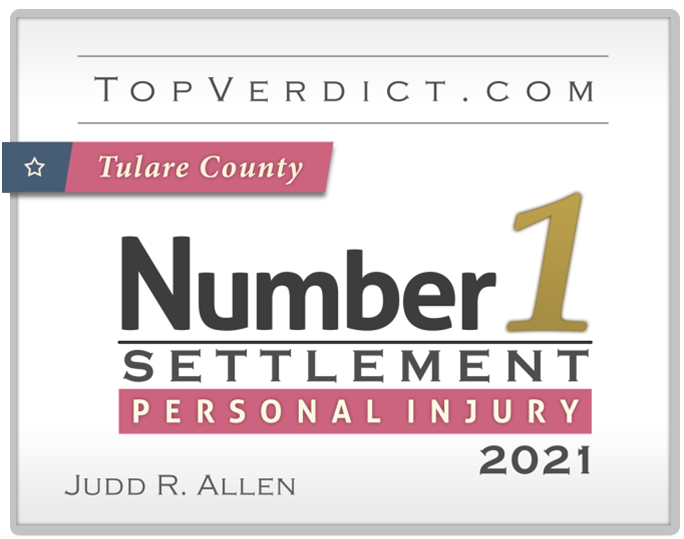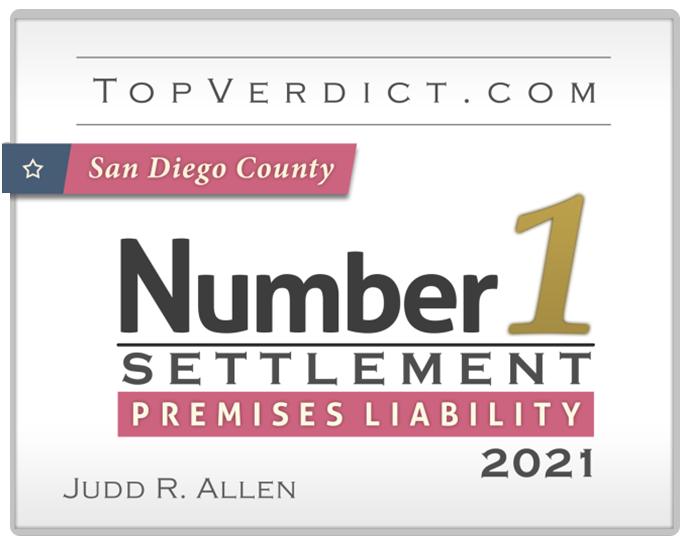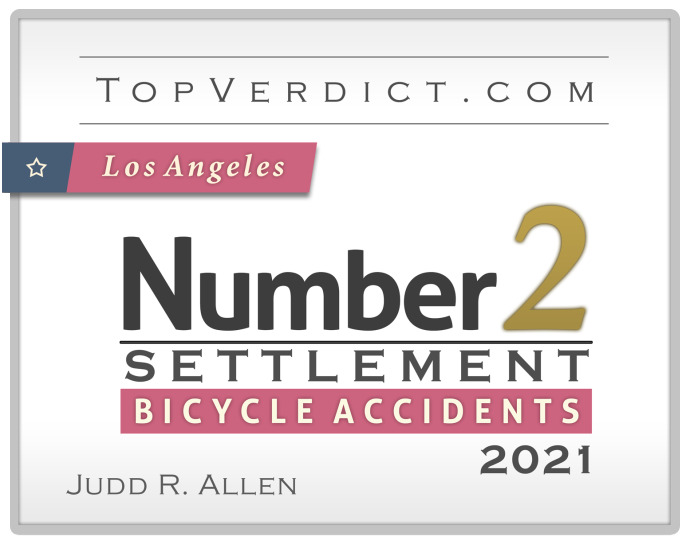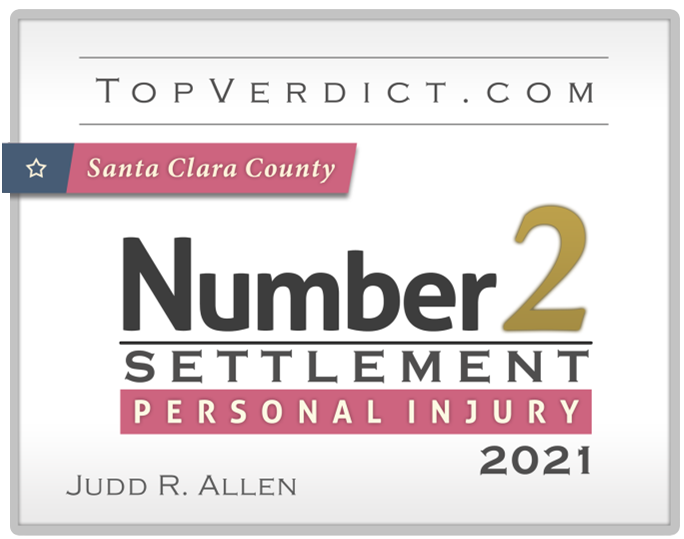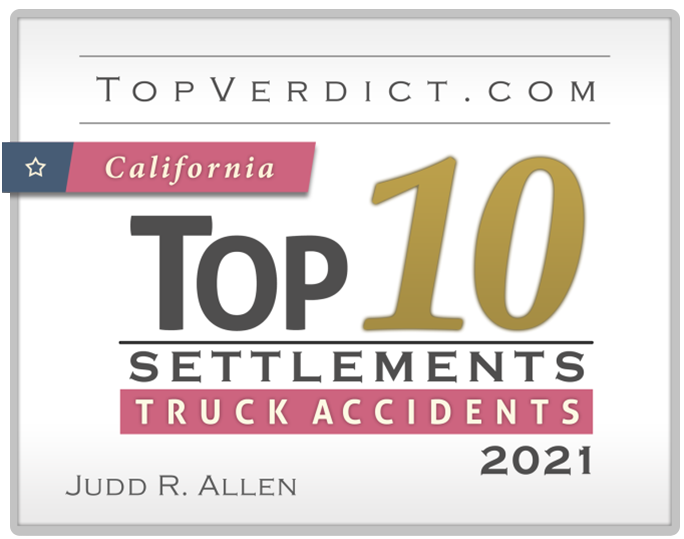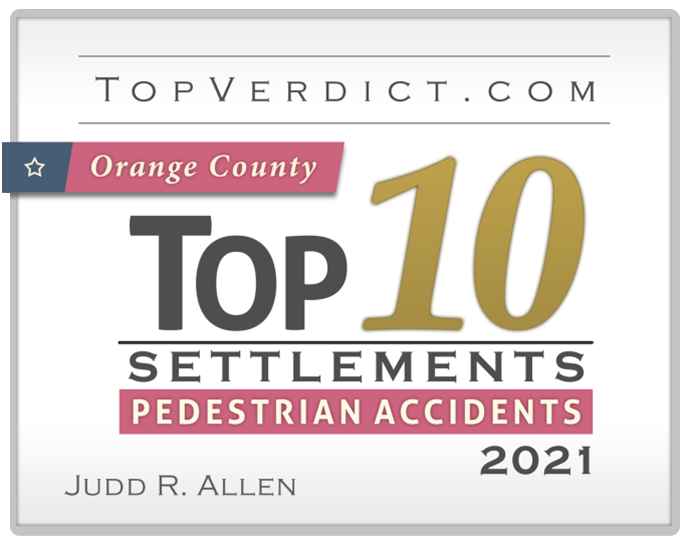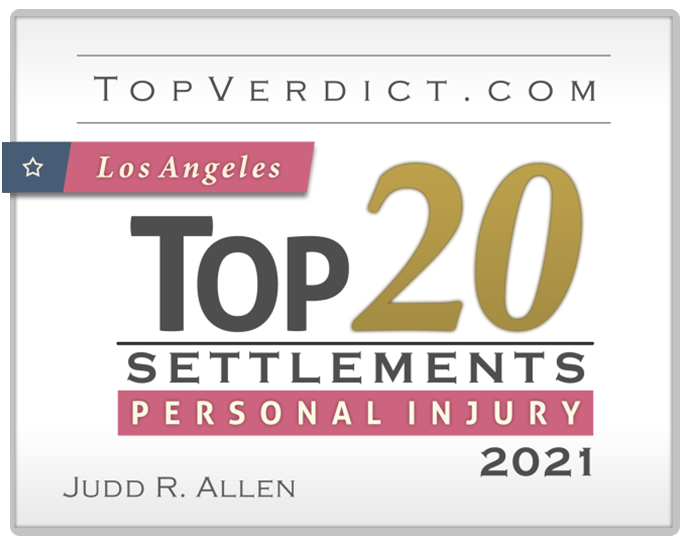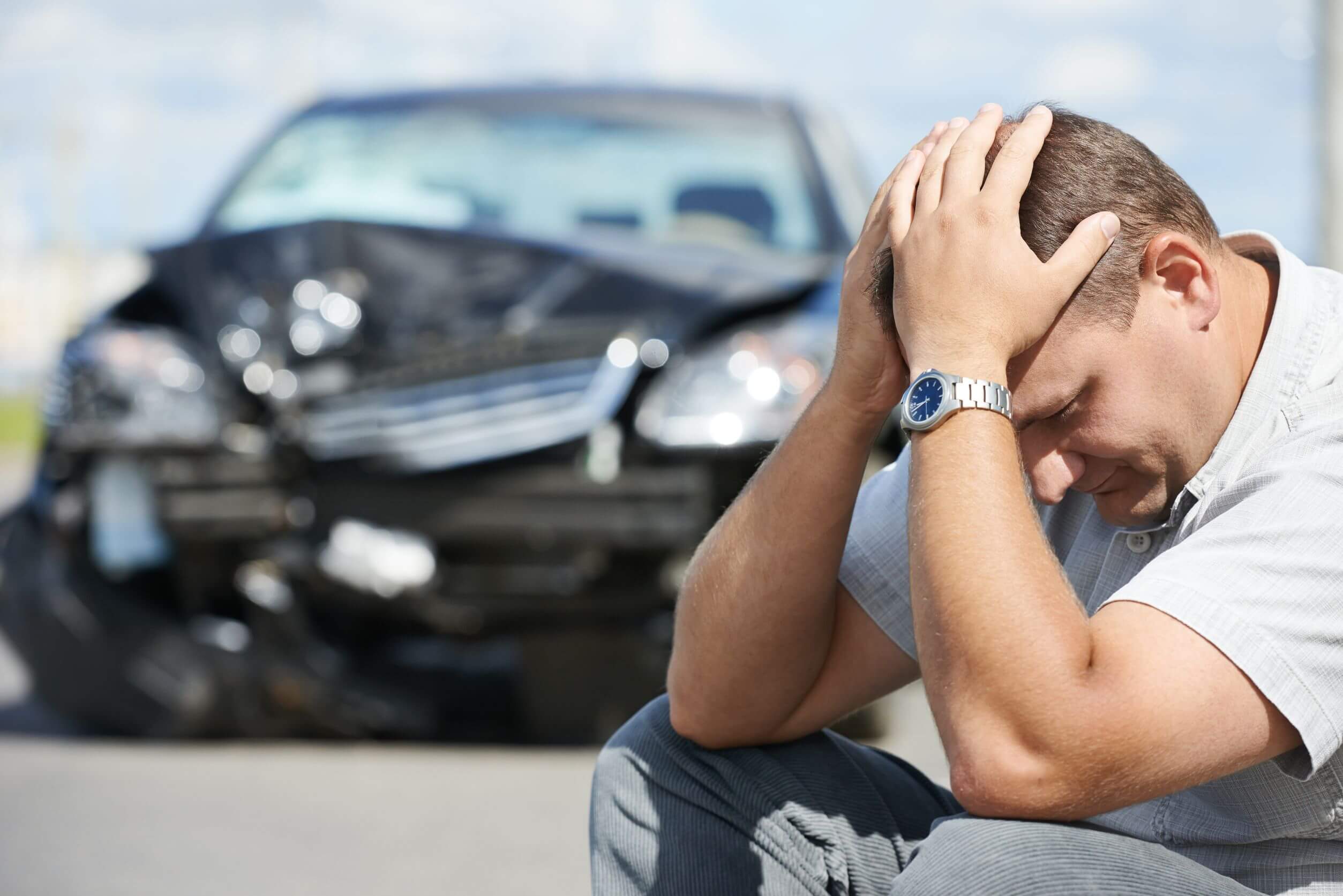 Explore Your Options if an Uninsured or Underinsured Motorist Hit you
Like other states, California has enacted laws that require drivers to carry auto insurance. This insurance is liability coverage that protects others from that driver's negligence. Unfortunately, some drivers choose not to follow the law and drive without the minimum coverage required. 
Others do have auto insurance, but only in the minimum amounts required. An optional coverage on your auto insurance policy is uninsured and underinsured motorist coverage (UM/UIM). If you have this coverage, your auto insurance policy will cover you if you are hit by a driver who has no insurance or lacks enough insurance to compensate you for your losses entirely. 
A San Diego car accident lawyer can help you file this claim and fight for fair compensation from your own insurance company. As you can see, there are many options to explore if a driver hits you with little or no auto insurance coverage. 
Be sure to consult with an experienced San Diego car accident lawyer about your particular situation to see what coverage might be available to you.
Defend You From Insurance Company Tactics
The defendant's insurance company is not on your side. Their claims adjusters are trained to pay as little on as few claims as possible. You should never let the other driver's insurance company tell you that your claim isn't worth much. Don't let the adjuster tell you that you will not be able to win at trial, or that you were at fault for the accident. This talk is legal advice about your personal injury claim. You should only take guidance from your lawyer, who is on your side. 
Insurance companies have many different ways of attacking your claim. Here are some of the most common tricks you should be aware of: 
Lowball offers or pressuring you to settle quickly
Denying liability for the claim
Trying to place the fault for the accident on you
Claiming that you contributed to your injuries by not seeking timely medical treatment, or getting enough treatment
Claiming that you over-treated your injuries and are not entitled to the full value of your medical bills
Hiring investigators to find your social media accounts and look for information that could hurt your case
Sending investigators to your home or work (in the hopes of catching you doing some physical activity that contradicts the injuries, pain, and suffering that you are claiming)
None of these tactics are fair to injury victims. After all, an investigator is a stranger who is now at your home, near your family and children. Your medical treatment is between you and your doctor. Your social media accounts should be your own business.
Experienced San Diego Car Accident Lawyers You Can Trust
You don't have to search the internet for "San Diego car accident attorneys near me." Our best car accident lawyers in San Diego are right here at Arash Law headed by Arash Khorsandi, Esq. We have collected over 400 million dollars for clients throughout California. Our San Diego auto accident lawyers have decades of experience. They know how to negotiate fair settlement offers with insurance companies. They also know how to fight for your rights in court if necessary. Call (888) 488-1391 to schedule your free consultation.