How Our Onboarding Process Works
We Have Decades of Experience Representing California Injury Victims.
We are proud to stand by people during some of the most difficult times of their lives. Our staff works hard to ensure the insurance companies and defense attorneys hear their side of the story. The results speak for themselves.
We represent clients in various injury cases, including trucking accidents, animal attacks, car accidents, motorcycle accidents, medical malpractice, workers' compensation, and daycare injuries. Don't let fears of high attorney fees prevent you from seeking justice if someone's carelessness has hurt you. There is no legal fee unless we win your case.
During Our Initial Meeting
Our record-breaking California law firm has extensive resources to handle your injury claim or accident case in the most convenient way possible. Retaining our services is easy to do and requires absolutely no up-front costs.
We Receive Most of Our New Personal Injury Cases From Referrals by Previous Clients and other Law Firms.
That's because we communicate with our clients at every stage. We simplify everything and help you understand what's going on throughout the process. You will have your attorney's cell phone number from day one, so you know we're working hard for you. If we're unavailable, our staff can assist you.
Arash is a great person and a great lawyer.
He keeps you up to date and takes the time to answer all and any questions you can have for him, no matter how long it takes, which I love...
Thanks for all the help Mr. Khorsandi!
I really appreciate your ability to explain things and help me understand the complex world of Law...
It was the best decision I could have made to call you guys first.
Thank you to the best lawyers of Arash Law for being so professional, kind, helpful and honest with me...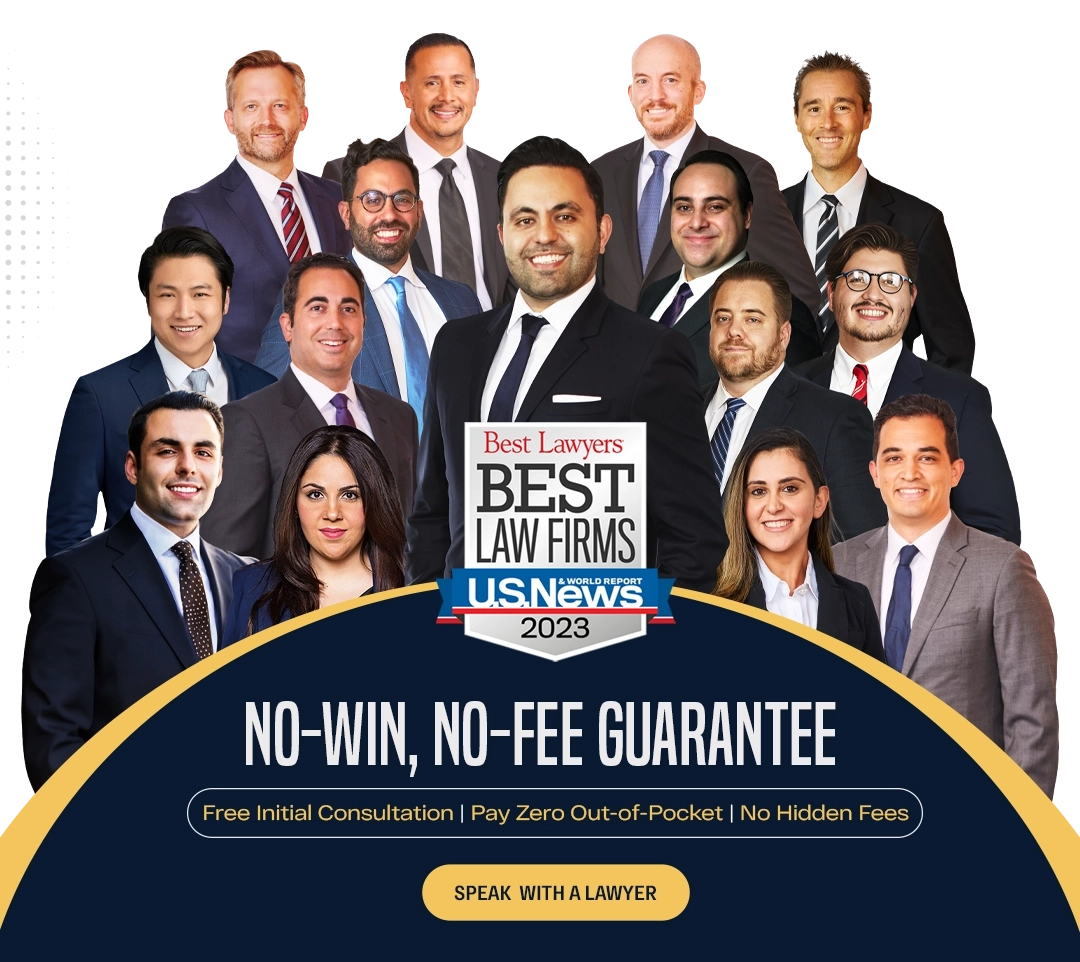 We Do Not Charge a Fee Until We Win Your Case. PERIOD.
You might be wondering if hiring an injury lawyer is worth the money? The majority of California's personal injury attorneys charge contingent fees. In other words, you won't pay legal fees until we win your case if you've suffered a serious injury. Our legal fees are a percentage of how much we recover.
Contingent fees mean we do not get paid if you do not win your case. It's allowed because most people can't afford to pay a personal injury lawyer on an hourly basis. This method allows injured Californians to seek fair compensation without having to worry about paying an attorney.
In most personal injury cases, the fee is 33 1/3 percent or about one-third of the net settlement. Occasionally, the law required a different arrangement, such as a sliding contingency fee. Fee arrangements will be discussed and included in our agreement at the beginning of your case.