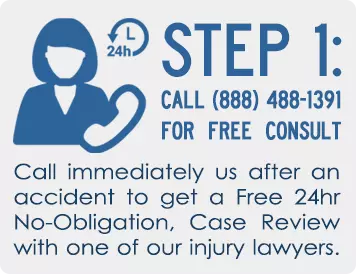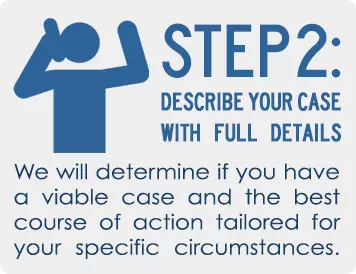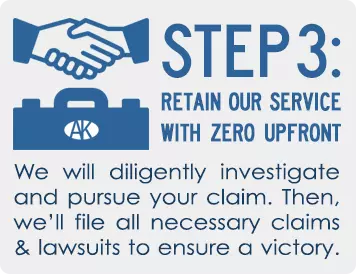 During Our Initial Meeting
Nobody is looking for a chance to sit down with an attorney, especially one they don't know. We understand how overwhelming it can be to meet with a personal injury lawyer. We grew up in California, so our team is made up of good people, and we'll do our best to make you comfortable when we meet.
Whether at our convenient office locations across California, your home, or your local coffee shop, we can customize our first meeting to suit your schedule. We will begin by getting to know each other. We will ask many questions and encourage you to do so as well.
Choosing an injury lawyer is a very important decision, and it must be the right one for you. Choosing the right injury lawyer is vital to the success of your claim. 
We don't expect you to sign anything right away, nor will we ever pressure you to do so.
Our record-breaking California law firm has extensive resources to handle your injury claim or accident case in the most convenient way possible. Retaining our services is easy to do and requires absolutely no up-front costs.
WE OFFER FREE AND CONFIDENTIAL CONSULTATIONS
A face-to-face meeting is not required to discuss your case. To determine how we can help, we can review your claim over the phone or via teleconference. We have worked to make things as convenient as possible for our clients in times like these. There is a limited amount of time to pursue legal action in California, so it is vital to hire a personal injury attorney as soon as possible. Our attorneys can get started investigating and gathering evidence as soon as we validate your claim.
SIGN RETAINERS AND OTHER LEGAL DOCUMENTS ELECTRONICALLY
E-Sign lets you sign retainer agreements, settlement agreements, and other legal documents that need to be signed. Our clients can sign legal documents digitally on their smartphones or computers with this technology. This helps ensure legal proceedings are efficient and safe as we follow the guidelines on social distancing.
WE KEEP YOU INFORMED VIA TEXT AND EMAIL
Need to know what is happening with your case?  We are committed to keeping our clients informed throughout the legal process at Arash Law. You will receive text and email updates, as well as the option to call us to ask where your case is.
NEGOTIATION OF YOUR SETTLEMENT
Our attorneys are aggressive negotiators and litigators, whether we do so in our office, on our laptops, or over the phone. The goal of our firm is to recover maximum compensation for our clients to help them move forward after an accident. In these uncertain times, we believe this is even more critical. If you receive a compensation award, your funds may be directly transferred to your bank account instead of a check in the mail. This is a much faster and more convenient method of completing your case.
We Receive Most of Our New Personal Injury Cases From Referrals by Previous Clients and other Law Firms.
That's because we communicate with our clients at every stage. We simplify everything and help you understand what's going on throughout the process. You will have your attorney's cell phone number from day one, so you know we're working hard for you. If we're unavailable, our staff can assist you.

King S.
Arash is a great person and a great lawyer. He keeps you up to date and takes the time to answer all and any questions you can have for him, no matter how long it takes, which I love. Most attorneys I have dealt with don't take the time to let you know the details about your own case and how its going, but Arash definitely make sure that he does. I definitely recommend him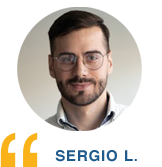 Sergio L.
It was the best decision I could have made to call you guys first. Thank you to the best lawyers of Arash Law for being so professional, kind, helpful and honest with me. I thank them from the bottom of my heart and highly recommend Arash Law over anyone else.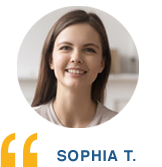 Sophia T.
Amazing team! They really handled my case professionally – better than the expected case result. Great job! Highly recommended. Thank you Arash Law!
We Do Not Charge a Fee Until We Win Your Case. PERIOD.
You might be wondering if hiring an injury lawyer is worth the money? The majority of California's personal injury attorneys charge contingent fees. In other words, you won't pay legal fees until we win your case if you've suffered a serious injury. Our legal fees are a percentage of how much we recover.
Contingent fees mean we do not get paid if you do not win your case. It's allowed because most people can't afford to pay a personal injury lawyer on an hourly basis. This method allows injured Californians to seek fair compensation without having to worry about paying an attorney.
In most personal injury cases, the fee is 33 1/3 percent or about one-third of the net settlement. Occasionally, the law required a different arrangement, such as a sliding contingency fee. Fee arrangements will be discussed and included in our agreement at the beginning of your case.