Contingency fee agreements between accident lawyers and their clients make pursuing claims accessible to all. It also helps lawyers hold negligent parties accountable for their actions. The basics of a contingency-fee agreement depend mostly on what the attorney and client agree to and the type of case involved in the agreement. Arash Law, California's #1 accident injury lawyers work on a contingency-fee-basis, which means plaintiffs won't owe any attorney or legal fees unless they win a settlement or court judgment in their case.
How Does a Contingency-Fee Arrangement Work?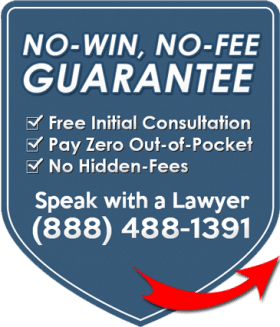 Most cases begin with a free initial consultation. In this meeting, a client has a chance to tell his or her story. An attorney or associate will listen and take notes. During this meeting, the client will learn more about his or her legal options. For example, is there a case?
An experienced car accident attorney should explain the elements of a personal injury claim and decide whether the claim is valid according to state or federal law. If not, the personal injury claim ends there. If so, the client will have the option to sign a contingency fee agreement and begin the legal process of collecting compensation from the negligent party.
Why Offer Contingency-Fee Services?
Contingency-fee legal services offer a variety of benefits. First, they allow every victim of negligence the opportunity to pursue a claim for damages incurred by another person. Under these arrangements, a person is only responsible for paying an attorney if he or she wins the case, and then the payment comes directly out of the winnings.
In California, for example, the median starting rate for an attorney is around $350 an hour. For larger firms, hourly rates may run to $450. Additionally, some cases, such as medical malpractice, require longer timelines and additional expenses. Putting together a medical malpractice case can cost upwards of $100,000, with fees for expert witnesses, testimony, subpoenas, and more. Since most people do not have this kind of cash on hand, contingency fee agreements allow any victims of negligence to pursue a claim – not just those who can afford it.
Some people also believe that offering cases on a contingency-fee-basis also eliminates frivolous suits. An attorney will not invest this kind of money in a case if he or she does not believe it can be won. This allows attorneys to be selective in the kinds of cases they take, saving time and money for everyone.
Essentially, a contingency fee agreement marries an attorney's interests to the client's interests.
The plaintiff will receive good representation because the lawyer has a high incentive to do a good job. Plaintiffs also enjoy protection from "running the clock" or other time-wasting tactics to accrue more legal fees, because firms themselves front the money to pay these costs. Under a contingency-fee system, the plaintiffs, the lawyers, and the court system all benefit.
What Does a Settlement Look Like?
The amount of financial compensation a client receives from a case will depend on several factors, including:
The extent of the injuries. Generally, serious injuries lead to higher claim amounts than minor ones.
The nature of the car accident. If the injuries involve someone's reckless or purposeful conduct, the client may be able to collect punitive damages. Juries typically award high amounts for punitive damages, which will affect the claim amount.
The insurance limits of the negligent party's policy. In some cases, the limits set by the negligent party's insurance policy may constrain the award amount, but these limits could be at millions of dollars.
Contingency-fee arrangements help attorneys represent the best interests of their clients in full faith in a situation where financial recovery would otherwise be impossible. If you have been injured due to the negligence of another, contact our team of injury lawyers in California today and request a free consultation.