Whether you were injured in a car accident, sustained a dog bite, or slipped and fell at the grocery store, you might be wondering if you need a California personal injury lawyer. Filing an injury lawsuit is a complex process that can be tricky for most who are not in the legal industry to navigate. If you do not know and adhere to the different laws and requirements, you could lose out on all or most of the compensation owed to you. If you suffer a serious bodily injury due to someone else's negligence, you need someone with the skills and training to achieve results.  Relying on your efforts or someone's efforts without a proven track record could prove unsuccessful when it is too late.
Various types of accidents and injuries almost always need a seasoned California personal injury attorney's legal representation. In these cases, no doubt hiring a lawyer will be worth the monetary investment. Only a well-versed attorney can obtain compensation for injuries and losses in certain situations, and without one, the injured party may receive nothing or far less than they deserve. It is essential to understand the pros and cons of hiring a California personal injury lawyer before deciding to do so.
Can You Afford a California Personal Injury Attorney?
If your California personal injury lawyer works on a contingency fee, you can afford to hire them. When you hire an attorney who works on a contingency fee basis, they only get paid if you receive a settlement or a court award.
You don't pay a fee for your initial consultation or any money upfront. When and if you receive money for your injuries, their prices and costs are paid out of that money. Most attorneys usually charge about 33 percent of the total their clients receive. If they do not get funds for your injuries, you owe them nothing. Most California personal injury attorneys will not represent cases they do not believe will receive compensation.
When they do agree to take on a case, they are assuming the financial risk and will absorb extraneous costs such as office supplies, copy fees, and expert witnesses if they do not get money on your behalf. One factor to consider is that according to research, people who are represented by lawyers receive higher recovery amounts, even after their lawyer is paid.
After an accident, the two most common questions victims will ask are:
Do I need a lawyer?

How much does a lawyer cost?
It is a myth that hiring a personal injury attorney will come with a hefty price tag. It is also a scary misconception for individuals who are injured and already facing financial distress. They need to file a claim but the idea that they need to be frugal about it, causing them to ponder being their attorney.
The Pro Se Plaintiff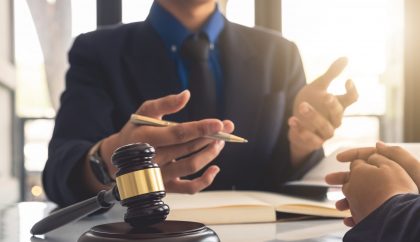 California law allows injured parties, plaintiffs, to represent themselves in court. When a party represents themselves instead of a California personal injury lawyer, they are a pro se litigant. However, there are no special rules or exceptions for pro se litigants. They must adhere to the same requirements and regulations as a licensed attorney would. The pro se litigant's complaint needs to be filed within the statute of limitations, following California law's legal steps and procedures just like an attorney.
If a pro se plaintiff fails to meet an injury lawsuit's procedural requirements in some courts, they may lose their claim. Having a case dismissed on a procedural basis is a hard pill to swallow and has nothing to do with the plaintiff's ability to prove their case. There are judges in California who are more lenient on plaintiffs who choose to represent themselves; however, most are too busy with their overloaded dockets. They may get easily frustrated by an uninformed pro se plaintiff if the legal process is delayed.
The benefit of filing a pro se lawsuit is that you will keep 100% of any settlement or award you receive. Will you receive one at all, and if you do, will it be fair? Is it worth it to risk your compensation to save a relatively small amount by not paying a California based personal injury attorney?
Most People Decide to Hire an Experienced California Personal Injury Lawyer
There is a reason why most lawyers spend years in school and must pass a rigorous examination before they can practice. Laws are inherently complicated, and the potential for messing up somewhere in the process of a case is high. What you might think is an innocent minor mistake could ruin your claim forever. It might not be worth risking your legal rights to save money. Consider that multiple studies reveal that individuals who hire attorneys have higher success rates and receive markedly more payment for their damages.
A study by the Insurance Research Council (IRC) found that claim payout was 40 percent higher for claimants who had legal representation. Another IRC study examined lawsuits that were settled before trial and found that the recovery amount was 3.5 times higher for plaintiffs represented by a personal injury attorney.
Remember that California personal injury lawyers get paid about one-third of their client's total recovery. Based on the IRC studies, you stand to recover more, even after paying attorneys fees from the compensation you receive. If you can gain more money and experience less stress, it makes sense to hire a lawyer.
A Knowledgeable California Personal Injury Lawyer Values Damages
Damages are the monetary basis for your injury claim. It is imperative to all personal injury cases to include all of their losses in the lawsuit and request fair amounts for them. Cataloging all damages is exceptionally crucial if you have not yet healed from your injuries, received all of your medical bills, or gone back to work. If you find you have more damages once your case is closed, you cannot file a second lawsuit. An experienced California personal injury attorney will carefully value the extent of your recoverable damages, including pain and suffering, and argue why you deserve these damages at the requested amounts.
Do You Need an Attorney?
You might be reluctant to talk to a personal injury attorney due to costs. You might have heard stories of exorbitant lawyer fees and other charges they pass along to clients. If you select a California personal injury lawyer who works on a contingency fee, you won't have to worry about this as most do. Once you receive your settlement or court award, your attorney will take the amount or percentage that you agreed upon when you hired them, and the rest will be yours. Most personal injury attorneys fall within a close range of 33 percent for their contingency fees.
The Benefits of Hiring an Attorney on Contingency
Hiring a personal injury attorney who will work on a contingency fee basis has several benefits. The major ones are that you don't need money upfront to retain them and represent your claim through the process. You do not risk any of your own money. Additionally, the attorney you hire has an even greater incentive to successfully handle your claim since they do not see a dime unless they earn compensation on your behalf. If they don't negotiate a settlement or win your case in court, they simply do not get paid, and you lose nothing.
What Will a California Personal Injury Attorney Charge?
The standard contingency fee for personal injury lawyers in California is 33 percent. Mose cases are settled before a trial occurs. Some cases, however, do end up going to trial. If the case ends up in a courtroom, the fees usually come up to about 40 percent of your total award or settlement. Some lawyers work on a sliding scale, and the percentage they collect will depend on the stage at which your case is resolved.
When and if you receive compensation, lawyers will generally charge you for miscellaneous costs incurred during the case:
Medical records

Police reports

Expert witness fees

Private investigators

 

Accident reconstructionist
If your lawyer is not successful in winning your claim, most firms will absorb these fees.
---
Can You Hire Any Lawyer for a Personal Injury Claim?
Many attorneys and law firms dabble in various areas of law. When you seek compensation for the injuries you received, you need a lawyer who specializes in personal injury law. You don't want to waste your time and money hiring an attorney who does not. It doesn't matter if they are friends, relatives, or even attorneys who helped you in the past. If personal injury law is not their focus, ask for a referral to a lawyer who focuses solely on this law area. 
For example, consider this true story. An attorney who is a general practitioner but deals mostly in divorce law took on a car accident case. This attorney handled this case for a while, but his negotiations with the insurance adjuster reached a stalemate. His client was offered a settlement of $50,000, but he demanded $65,000 on behalf of the client.
Realizing he wasn't making much progress, the attorney referred the case to a personal injury law firm. The new law firm knew that the client's damages and the defendant's liability were apparent. The client had a substantial shoulder injury that required surgery.
The new firm believed that the $65,000 demand was too low, and they were prepared to do whatever needed to be done to increase the value of the case. They aggressively prosecuted the case, and with their personal injury experience and skills, they were able to obtain $150,000 for the client. Hiring an advocate who is well-versed in personal injury law is worth it.
Is Suing Necessary after a Personal Injury?
Hiring a California personal injury attorney does not necessarily mean that you are going to file a lawsuit. You must determine if it can be settled out of court or if receiving fair compensation for your injuries will mean litigation. Most accident victims and even their attorneys would prefer to resolve cases out of court. Litigation is time-consuming, expensive, and frustrating. After suffering a severe injury, you will likely want to avoid this stress as well. However, you are the client, and you get to decide if you wish to settle your case or proceed to litigation.
Unfortunately, in many in injury claims, the insurance company will not take you seriously unless they believe there might be a jury trial coming their way. More often than not, if you represent yourself, you will be dealing with a low-level insurance adjustor that can do little more than delay or deny your claim.
On the other hand, if they know an experienced California personal injury lawyer represents you, they will send in higher-level decision-makers to deal with your attorney. These are the adjustors who can write bigger checks or decide if they want to go to trial. However, the vast majority of personal injury claims do not go to trial. They settle before getting to that point. Sometimes all it takes is an attorney who will be proactive by filing a lawsuit and getting a trial date issued by the overseeing judge. This action was precisely the push that the insurance company needed in the shoulder injury case.
Without filing a lawsuit, this client might not have ever received near the compensation they deserved. In this instance and many others, filing a personal injury lawsuit is necessary so that the injured plaintiff can get the compensation they are entitled to receive.  
---
Arash Law: Your California Personal Injury Advocates
We know that filing a personal injury claim and pursuing litigation can be scary. Our personal injury attorneys know how to make this process less intimidating and more comfortable for you. When you receive our compassionate and professional legal service, it is definitely worth hiring a personal injury attorney.
We fight for our personal injury clients to receive the compensation they deserve for their injuries. Our California personal injury attorneys have decades of experience and have recovered over $500 Million for previous clients. We serve personal injury clients in Riverside, San Francisco, San Jose, San Diego, Sacramento, Sherman Oaks, and throughout California. 
Call Arash Law today at (888) 488-1391 or contact us online to receive your free personal injury consultation. You don't pay us anything unless we successfully settle or litigate your case.