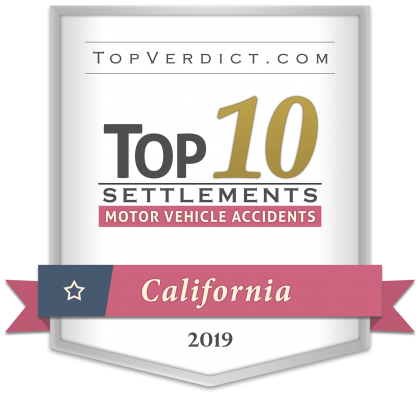 At Arash Law, our clients always come first. No matter what type of motor vehicle accident or personal injury incident you were involved in, we work tirelessly to get you the compensation your need for your injuries or the loss of a loved one. Settling your car accident claim with the help of our California car accident attorneys means that you can hold those who harmed you accountable for their actions.  
It is our privilege to announce that a case we settled on behalf of a severely injured client made Top Verdict's list of the largest motor vehicle accident settlements in 2019. We tied with another case for our settlement of $5M in Flores vs. La Tapatia Tortilleria, Inc., an automobile versus pedestrian collision. The case was handled by attorneys Arash Khorsandi, Judd R. Allen, Brian G. Beecher, and Danny Ledezma with persistence and compassion. While we can't change the past, we are dedicated to helping our clients receive fair settlements that help them begin their life again after an auto accident.
---
I WAS IN A MOTOR VEHICLE ACCIDENT
According to Top Verdict, the largest motor vehicle accident settlements in California in 2019 were:
$37,350,000.00: Anderson v. Caltrans, a severe brain injury resulting in quadriplegia at a road construction site.
$28,715,000.00: Sanchez v. Martinez, et al., a pedestrian accident involving a severe brain injury.
$7,997,563.00: Sudha, et al. v. Gomez, et al., a multi-vehicle accident involving employees on the job
$5,500,000.00: Brighton v. Hiromi Onishi, a single-vehicle accident resulting in a brain injury.
(tie) $5,000,000.00: Flores vs. La Tapatia Tortilleria, Inc., an automobile versus pedestrian collision. Arash Law's own Attorneys, Arash Khorsandi, Judd R. Allen, Brian G. Beecher, Danny Ledezma, secured this outcome.
(tie) $5,000,000.00: Hayes v. City of Long Beach, a bus accident involving vicarious liability.
$4,970,000.00: Auto Driver v. Bus Driver, et al., a bus accident involving government negligence and vicarious liability.
$4,750,000.00: Quintero v. Vianna, et al., a government bus accident causing injury to a pedestrian 
$4,650,000.00: Caceres v. Villanueva, a wrongful death caused by a truck accident.
$4,250,000.00: Estrada v. County of San Joaquin, et al., a pedestrian sustained a traumatic brain injury (TBI) after hit by a San Joaquin County Sheriff's Deputy
(tie) $4,000,000.00: Scott v. County of Los Angeles, a single-car accident caused by the County's negligence.
(tie) $4,000,000.00: Estate of Garibaldi v. Walgreen Co., et al., a wrongful death caused by a truck and motorcycle accident.
Injury Claims Involving Government Entities
Sometimes, it is government employees or agencies that cause a motor vehicle accident. For example, if your accident involved public transportation or arose because an intersection was inherently dangerous, it may be the government agency responsible for the design and construction of the intersection that would be at fault. These cases require an experienced California injury attorney who understands the complexities of a case against the government. For example, the statute of limitations is shorter in California for cases involving the government.  In some cases, multiple defendants can be named in the lawsuit, which also requires an experienced attorney who is willing to fight for a fair settlement. 

Wrongful Death Claims
Losing a loved one in a traumatic motor vehicle accident is shocking and emotionally draining. It will likely change your life forever. Sadly, it can also be a financial burden. Our experienced motor vehicle accident attorneys are sensitive and compassionate but also tough on those whose negligent actions caused the death of your family member. We have successfully represented many families who are missing a loved one. Because the laws regarding wrongful death cases are more complex than personal injury cases, you need a knowledgeable legal team that can deliver meaningful results. No amount of money will ever replace your loved one, but having the confidence that you can handle their financial affairs after they are gone will eliminate some of your worries going forward.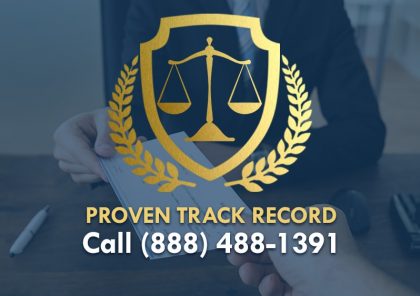 Arash Law: Your Advocates After a Motor Vehicle Accident
Arash Law has recovered more than $200 Million for previous personal injury clients just like you. With decades of experience, we know what it takes to obtain fair settlements for our clients who are experiencing one of the most challenging times of their lives. Our personal injury lawyers assist injured parties in San Francisco, Riverside, San Jose, San Diego, Sacramento, Sherman Oaks, and throughout California.  
Contact us if you would like to speak to a personal injury attorney about how much your case is worth. We will discuss your damages are and how much you may be eligible to recover free of charge and with no obligations. Call Arash Law today at (888) 488-1391 or contact us online to receive your free personal injury case consultation.