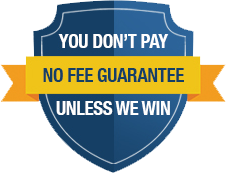 YOU MAY BE ENTITLED TO COMPENSATION FOR YOUR

BIG-RIG TRUCK ACCIDENT

We can tell you if you have a case or not within five minutes, Call (888) 488-1391
FREE CONSULTATION  |  PAY NOTHING UPFRONT  |  OVER $200 MILLION RECOVERED  |  ZERO-FEES UNTIL WE WIN
---
California Big-Rig Accident Attorneys You Can Trust
Hurt in a truck accident? Talk to our aggressive California big-rig accident attorneys at (888) 488-1391. The term big rigs refers to the massive trucks that swarm our roadways and that also go by the name of 18-wheelers, tractor-trailers, semi-trucks, dump trucks, and semis. These giant vehicles fuel our economy by carrying consumer goods from private companies to their ultimate destinations. As consumer demand continues to rise, so too does the number of big rigs on our highways and byways.
Because of the immense difference in their size and weight – relative to our own vehicles, which are many, many times smaller – accidents involving big rigs are especially dangerous.
What Exactly is a 'Big-Rig' Truck?
'Big-rig' is the term used for the tractor-trailers and semis with which we share the road. These names are used interchangeably for huge cargo-carrying trucks. Big rigs are comprised of two distinct parts that include the tractor (which is made up of the driver's cab, the truck's engine, and the hitch) and the trailer (which is the cargo-carrying container that is pulled behind the tractor).
While the average car weighs in at about 4,000 pounds, a big rig can top out at 80,000 pounds. This immense size discrepancy can lead to serious, often deadly accidents. Further, the hitch that connects the big rig's tractor and trailer allow the vehicles to hinge. While this enables semis to make turns and to move freely through traffic, it can also contribute to dangerous jackknife accidents. Such an accident happens when a big rig's cab and trailer fold in upon themselves (not unlike the motion of a jackknife closing).
These accidents can leave massive big rigs splayed across roads – endangering everyone traveling upon them.
Big rigs are involved in some of the deadliest accidents on our roadways. If a big rig accident leaves you or a loved one injured – or worse – you need the skilled professional services of a California big rig accident attorney.
Big Rig Accidents in California Happen, Here Are Some Scary Statistics:
Big rig accidents happen more than you probably realize. In fact, the Federal Motor Carrier Safety Administration (FMCSA) shares several important statistics (related to big rigs and buses) that highlight how frequently these dangerous accidents occur:
Since 2013, the number of miles traveled by big rigs has been on the rise in the United States. Big rigs currently account for about 9.6 percent of all vehicle miles traveled on our roadways.

Since 2013, the overall average weight of big rig freight has also been consistently rising.

In 2016, nearly 12 percent of the almost 35,000 fatal roadway crashes involved a big rig.

Of the more than 7 million nonfatal vehicular crashes in 2016, about 7.4 percent involved a big rig.
Big rigs travel about 9.6 of the total miles traveled on our road systems, but they are involved in 12 percent of our fatal vehicular accidents. In other words, big rigs are overrepresented in vehicular fatalities.
California-Specific Data on Big-Rig Accidents
The California Department of Transportation shares that the major mode of freight transportation in California is big rigs. In fact, more than 78 percent of the communities in the State of California rely exclusively on big rigs to move their cargo. Further, NHTSA forwards that the number of traffic fatalities that involved a big rig steadily rose from 2013 to 2017. This means that, as the trucking industry continues to grow in California, so too does the number of California fatalities caused by big rigs.
The 4 Biggest Accident-Causing Errors Made by Big Rig Drivers
Most big rig accidents, according to FMCSA, are caused by errors made by the truck driver. The trucking industry is under tremendous pressure to keep up with consumer demands, which translates to increased demands on trucking companies and on the truckers themselves. Truck drivers, however, are professional drivers who are subject to very strict driving standards for one very important reason – to help make our highways safer for everyone who travels on them.  
The kinds of driving errors that are most likely to lead to dangerous accidents are divided into several primary categories:T
Failure to Perform Driving Duties – When truck drivers fail to perform their driving duties appropriately and safely, it is called nonperformance, and it can lead to dangerous accidents. This nonperformance can be a matter of neglect, but it can also be caused by physical factors, including falling asleep behind the wheel, being affected by a physical ailment, or experiencing a health event like a seizure or heart attack.
Failure to Recognize Driving Conditions – When it comes to driving, recognition of what's going around you is critical. Recognizing and responding to driving conditions, which include traffic, posted signs and signals, and the road's condition (including the adverse effects of inclement weather) is elemental to driving safely. When a trucker fails to adequately factor in the driving conditions in any given situation, he or she can make egregious recognition errors that lead to serious accidents. Such failures can be caused by distractions and/or by generally poor driving habits.
Failure to Make Safe Decisions – Driving safely involves making a series of informed decisions based on what's going on around us. When a trucker fails to factor in all the necessary considerations when making decisions related to driving, it can lead to dangerous errors in decisions that jeopardize everyone's safety. Such errors can include exceeding the speed limit or driving faster than is safe given the road's condition, not leaving enough space between the truck and the vehicle in front of it, and more.  
Performance Errors – Problems with performance can also come in the form of performing incorrectly (as opposed to nonperformance). When a trucker gets behind the wheel, he or she is required to perform many feats of skilled driving. When a truck driver panics behind the wheel and attempts to overcompensate for a driving error or maintains subpar control over his or her big rig, it is a performance error that is often extremely dangerous.
| | |
| --- | --- |
| As featured On | |
You Need Experienced Attorneys Who Will Fight For You!
Why Are Big Rig Truck Accidents More Deadly? 
The Insurance Institute for Highway Safety (IIHS) reports that, when it comes to accidents involving big rigs, the vast majority of fatalities are occupants of passenger vehicles. IIHS shares several contributing factors:
The size differential – big rigs can be as much as 20 to 30 times heavier than cars – leaves other motorists and passengers extremely vulnerable to serious injuries.
Big rigs are much taller and ride much higher on the road than do other vehicles, which can lead to dangerous underride accidents.
A fully loaded big rig needs as much as 20 to 40 percent more stopping distance than does a passenger vehicle, and this distance increases when the roadway is affected by bad weather conditions.
Big rigs' braking systems are complicated and, to be safe, must be kept in excellent working order. When a big rig has poorly maintained brakes, it can increase stopping distances and cause deadly accidents.
Trucker fatigue is a serious accident risk. Truckers are regulated by federal hours-of-service rules that allow no more than 11 hours of time behind the wheel in any single stretch. According to multiple surveys, many drivers ignore these restrictions and work longer than is legally allowable. 
The Insurance Institute for Highway Safety also forwards statistics based on the U.S. Department of Transportation's Fatality Analysis Reporting System (FARS):
In 2017, there were 4,102 traffic fatalities involving a big rig.

Of these fatalities, 68 percent were car occupants, and 14 percent were pedestrians, bicyclists, or motorcyclists.

This fatality rate is 30 percent higher than it was in 2009.
The statistics related to big rig accidents tell a compelling story – that they are on the rise, that they are often deadly, and that the occupants of the other vehicles involved are much more likely to be killed in the accidents.
How Do You Determine Who's at Fault in a California Big Rig Accident?
The fact is that truckers are professional drivers who are held to strict regulations and guidelines. As such, big rig drivers are often found to be at fault when they are involved in accidents. In such instances, you – the injured party – can seek damages against the at-fault trucker.
Sometimes, however, an injured party in a big rig accident shares some of the responsibility – or fault – for the accident in question.  For example, if you were speeding when the accident occurred, it may have contributed to the accident and the damages you incurred. It is not the case, however, that shouldering a portion of the blame in such an accident should stop you from pursuing a valid legal claim.
The State of California employs Pure Comparative Negligence laws. Even if you were partially responsible for the accident that caused you to be injured, it does not affect your ability to obtain a final award of compensation. Instead, your award will be adjusted in accordance with the percentage of fault you are found to share. For example, if you are found to be 15 percent at fault, your award of compensation will be reduced by 15 percent.
The important point to remember is that – even though you may share a portion of the blame – your case and your legal rights matter. Your most complete recovery likely hinges upon your ability to obtain the compensation to which you are entitled.  Call our California big-rig accident lawyers for a consultation at (888) 488-1391
How Much Can  You  Receive for a Big-Rig Truck Accident?
Examples of Some Truck Accident Compensatory Case Results

Auto vs Delivery Truck  $1,150,000

A top rated and large delivery truck company rear-ended our client on the freeway. Our client was a middle-aged woman who suffered neck and back injuries. The defense tried to blame it on her weight and pre-existing conditions. Eventually, we were able to resolve the matter at mediation, before going to trial.

Car vs Tow-Truck  $1,000,000

Our client was pulled over to the side of the i-10 freeway with his signal lights turned on. While our client was looking through his rearview mirror, he saw a tow truck swerving on the road. Shortly after, the tow truck collided on to our client's parked car, causing the truck to flip. Our client suffered from serious injuries to his head and other body parts. However, we have been able to recover $1,000,000 from the accident.

Motorcycle vs  Big-Rig Truck  $1,000,000

Our client was pulled over to the side of the i-10 freeway with his signal lights turned on. While our client was looking through his rearview mirror, he saw a tow truck swerving on the road. Shortly after, the tow truck collided on to our client's parked car, causing the truck to flip. Our client suffered from serious injuries to his head and other body parts. However, we have been able to recover $1,000,000 from the accident.
Hurt in a Big Rig Accident? Talk to a Skilled California Big Rig Accident Attorney Today
If you or a loved one has been injured in a big rig accident, you need the professional legal counsel of an experienced big rig accident lawyer. The dedicated legal team at Arash Law in California has the experience, knowledge, and commitment to guide your claim toward its most beneficial outcome skillfully. We're standing by to help – 24 hours a day and 7 days a week – so please give us a call us at (888) 488-1391 today.  Our offices are located in Los Angeles, San Francisco, San Diego, Sacramento, Riverside, Woodland Hills, Orange County and are more than happy to travel to your home, office, or place of recovery.
OUR RESULTS
DO THE TALKING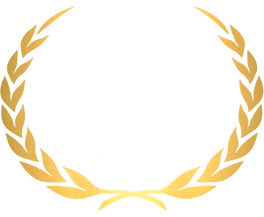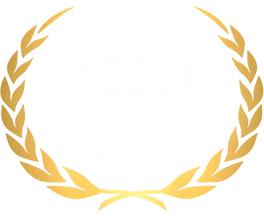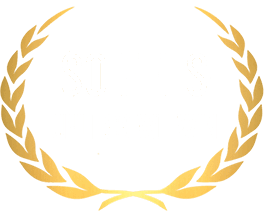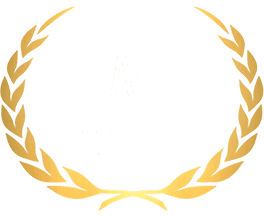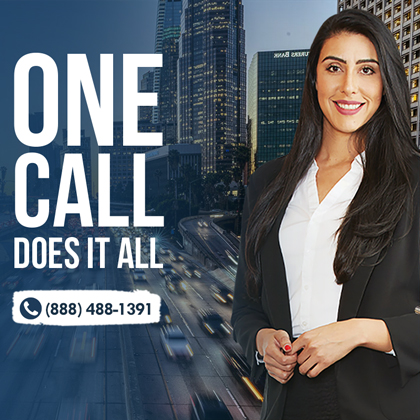 DID YOU KNOW?
TIME IS CRITICAL:
Personal injury laws in California give injury victims just a limited amount of time to negotiate a fair insurance settlement.