Los Angeles

Personal Injury Lawyers
with over $400 Million Recovered in Compensation for Injury Clients.
You May Be Entitled To Compensation

Personal Injury Lawyers in Los Angeles Helping Injured Victims Recover Millions
It can take less than a second for a serious accident to happen, but the resulting pain and emotional distress can last for months. Some victims never make a full recovery. When they don't, it can result in medical expenses, lost wages, and other financial losses that can quickly add up to millions of dollars. No accident victim should have to pay millions of dollars for injuries caused by another person's negligence. You need a skilled Los Angeles personal injury lawyer near you who fights hard to defend your rights to compensation.
Our acclaimed injury firm hires the best personal injury attorneys in Los Angeles. We believe that accident victims deserve the most experienced and aggressive representation in Southern California. We fight hard to protect the rights of accident victims. Schedule your Free Consultation by calling (888) 488-1391 to speak with an attorney from L.A.
Aggressive Los Angeles Personal Injury Law Firm with an A+ Reputation
Our experienced Los Angeles personal injury attorneys at Arash Law founded by Arash Khorsandi have handled all types of personal injury cases. These are just some of the many claims they can defend for you:  Auto Accidents, Motorcycle Collisions, Bicycle Accidents, Boat Accidents, Airplane & other Aircraft Accidents, Public Tour & other Bus Accidents, Train Accidents, Dog Bites & other Animal Attacks, Slip & Fall Accidents, Premises Liability, Products Liability, Wrongful Death and other Personal Injuries.  
Each of these types of cases results in a different type of personal injury claim. A good personal injury requires knowledge and experience in all different types of personal injury claims to successfully defend your claim. Our experienced personal injury lawyers have years of experience in protecting Los Angeles accident victims.= 
Mild Traumatic Brain Injury
Verdict in a mild traumatic brain injury case involving a motor vehicle collision.
– 
JUDD ROSS ALLEN
Personal Injury Attorneys for Los Angeles Car Accidents
Auto accident claims are among the most common types of personal injury cases. More traffic leads to more auto accidents, and here in Los Angeles, we have more traffic than anywhere else in the country. Because auto accidents occur so frequently here, all injury victims need to have access to good legal advice.
Here are just some of the types of car accident cases our Los Angeles accident attorneys handle:
Drunk driving accidents
Distracted driving accidents
Accidents caused by poor road conditions
Multiple vehicle accidents (chain collisions, pileups)
Truck accidents
Bus accidents
Scooter accidents
Rideshare accidents
Motorcycle accidents
Accidents that cause catastrophic injuries
Pedestrian accidents
Accidents caused by defective vehicles and parts
Auto accidents resulting in a wrongful death
What Exactly Do LA Personal Injury Lawyers Do?
A personal injury attorney is not just for litigating disputes in California courtrooms. An injury attorney at our trusted firm in Los Angeles can represent you throughout the entire legal process that your claim may entail. Injured people are entitled to compensation under the law for the harm they suffered. You are entitled to compensation if another person or company was negligent and you were injured as a result. Car accident injury attorneys protect this right.
The first step is to identify all potential defendants who may be liable for your damages. Afterward, they file a claim with all of the insurance companies that may possibly be responsible for covering the accident. Doing so necessitates a lot of paperwork, paperwork, and administrative effort.
Most personal injury cases are settled before going to trial. Rather than that, your attorney will negotiate a settlement deal with the insurance company on your behalf. After hiring a personal injury attorney in Los Angeles, you will no longer have to worry about negotiating insurance coverage, benefit restrictions, or dealing with claims adjusters.
You can count on our personal injury attorneys in Los Angeles to handle these matters and more on your behalf. If your case does move to litigation, your attorney will be able to represent you.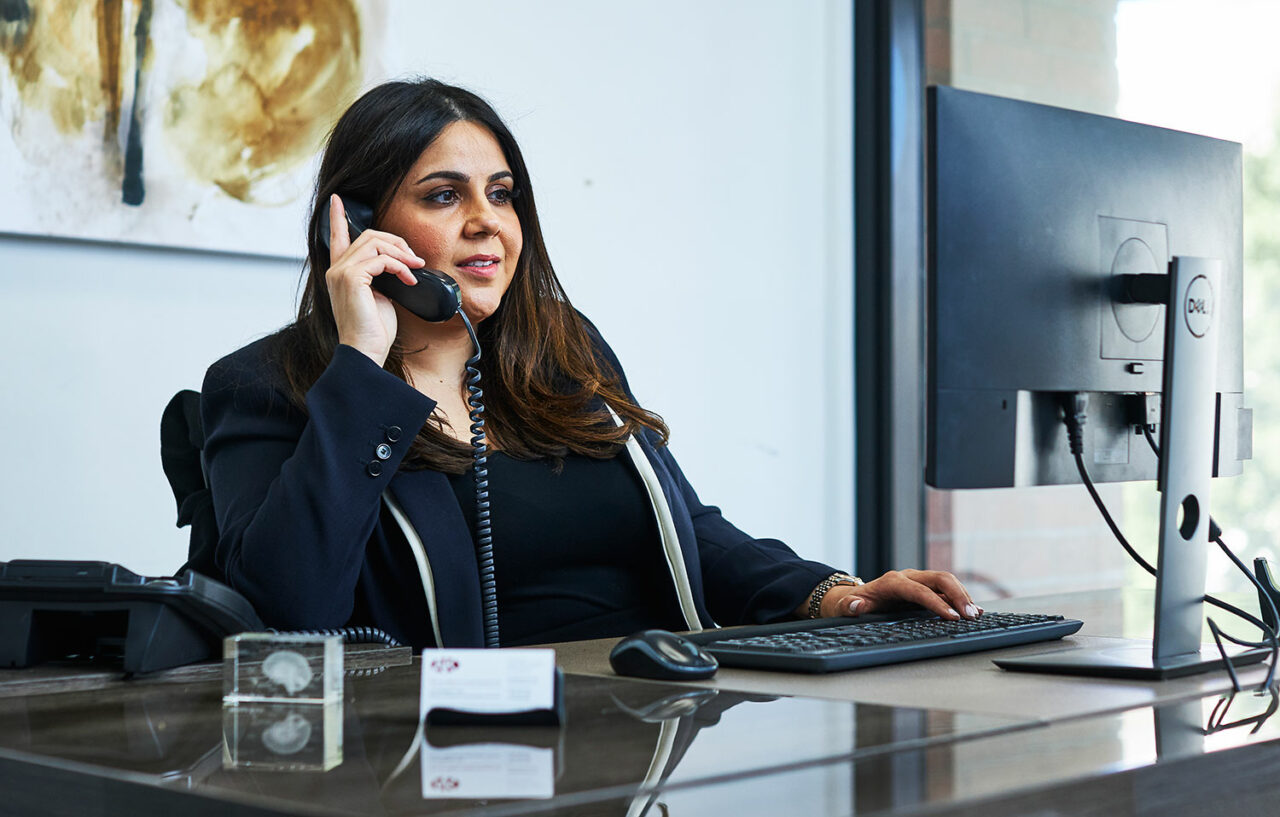 Statute of Limitations in Los Angeles for Personal Injury Claims
Residents of California, including Los Angeles County, have the right to file a personal injury claim against the entity or person who caused an accident due to their negligence. The injury claim must be filed within two years of the date of the accident.
This is true for any type of injury claim, whether it is a slip and fall, a motorcycle accident, or a car accident. However, there is one notable exception to this rule: the statute of limitations mentioned above. The two-year time limit for filing a case for minor victims (those under the age of 18) begins when the injury victim reaches the age of 18.
Does My Case Really Require the Help of an Injury Lawyer?
Many things are done by personal injury attorneys to protect your legal rights. First, once the insurance company discovers you have an attorney, they can no longer contact you about the case. All communications must be routed through your lawyer's office.
Having your attorney communicate with the insurance company protects you from inadvertently disclosing information that could jeopardize your case. It also prevents the insurance company from telling you how much your case is worth or convincing you that you will lose at trial.
The insurance company is not on your side; in fact, they will do everything in their power to settle your case for the least amount of money possible, including misrepresenting your rights to you. As a result, you should only seek legal representation and never seek advice from an insurance adjuster.
Second, your Los Angeles personal injury attorney will be able to provide you with an honest evaluation of the value of your case. Attorneys in your area have handled similar cases and have many years of experience. They will be able to tell you if a settlement offer is reasonable or if you would fare better in court.
It is difficult for an attorney who's a newcomer to personal injury law to determine a fair settlement. Understanding the challenges, you will face at trial also requires legal experience. When a Los Angeles personal injury lawyer evaluates your risk at trial, they consider evidentiary issues, witness credibility, and many other factors.
In addition, the insurance company needs to know you will file a lawsuit if it fails to make a reasonable settlement offer. While it is possible to file a lawsuit on your own, you will almost certainly require the assistance of an L.A. personal injury lawyer to complete the process. You will have a better chance of success in court if your attorney is involved in the case from the beginning.
How Much Does It Cost to Hire a Los Angeles Personal Injury Attorney Near Me?
You might be overwhelmed at the idea of hiring a lawyer. After all, TV shows show lawyers dressing nicely and driving expensive cars.
Their hourly rates are said to be $500 or $1000 per hour – even higher here in Los Angeles. Luckily, this is not how personal injury attorneys are paid. Our experienced personal injury attorneys at Arash Law led by Arash Khorsandi, Esq. work on contingency.
This means that we do not get paid unless you get a settlement or an award at trial. When you hire us, you agree to pay us a percentage of your settlement or jury award. Our fee comes out of this award. If you don't get paid, we don't get paid. This shows how much we believe in our clients and their rights to compensation.
Are You an Injured Motorcyclist Who's Looking for the Best Los Angeles Injury Lawyer "Near Me" in Your Area?
Motorcycle accidents can cause far more serious injuries than auto accidents. This is because motorcycle riders have very little protection from the impact of a collision. Vehicle occupants have seatbelts, airbags, and a solid steel vehicle frame that is designed to absorb the impact of a collision. Motorcycle riders often have nothing but their helmet and protective gear.
For this reason, motorcycle accident victims are often left with injuries that are more severe, more expensive, and more permanent than those sustained by vehicle occupants in the same collision. It is important to find a local motorcycle accident attorney in L.A. who can properly defend your case. The rules that determine who is at fault for causing an accident ("liability") are the same for auto accidents and motorcycle accidents.
One driver could be at fault, both drivers could share a portion of fault, or a vehicle manufacturer could be responsible for defective vehicle parts. But because the injuries are usually more serious, there are far more complicated losses to calculate. Medical bills are more expensive. The victim might require physical therapy and other rehabilitation for years to come – long after the lawsuit is over. In that case, the victim must calculate what his or her future medical expenses are likely to be. (An experienced personal injury lawyer will be able to hire expert witnesses, such as an economist, who can calculate this number.)
More serious injuries are also more likely to affect the victim's ability to work. If the victim suffers lost wages or is unable to go back to work full time, these lost wages are significant. In the worst case, a victim may be permanently unable to return to work. Again, an expert witness will be required to calculate the full value of all future income and lost employment benefits (such as health insurance). A negligent defendant has the legal obligation to pay the full value of all lost income and employment benefits.
The largest component of any personal injury award is pain and suffering. This, too, is a loss that must be compensated by the person who is legally at fault for causing your injuries. But because it is difficult to calculate a vague concept like this, insurance companies are notorious for deflating the value of your pain and suffering and making a low-ball offer of compensation.
It is important to seek the advice of a good personal injury attorney in Los Angeles near you to provide an expert opinion on what your pain and suffering are actually worth. In the event of serious injuries that are going to last a long time, your pain and suffering award will be greater than if your injuries were less serious and painful. Motorcycle accidents, especially, can cause serious injuries that are very painful and require a lengthy recovery. All these factors can increase the amount of money it will take to compensate you for your pain and suffering fairly.

Emperatriz Ayala
My husband had an accident 2 years ago, a 85 years old man hit him, the Arash law group works very well on my husband case that took 9 month and he won the case and my husband was happy with the results. A year later I got into an accident as well and I'm still waiting in my case is almost resolving and it's 9 months already. This people knows the law and they do their job right to help you out in getting the most for you to fight on your behalf. I strongly recommend the Arash Law firm they do things right in a efficient and professional manner.

Chris Zavala
Had a great experience with all the people at Arash law. Long story short was in a bad car accident. It was overwhelming and the whole process was a lot, but they kept me in the loop. They answered all my questions and gave me great advice. Couldn't be any happier. Would definitely recommend anyone looking for a
personal injury lawyer
. They'll guide you through the whole process!

Jill Smith
Having Arash Law handle my auto accident was the best decision I could have made. Everyone I interacted with was kind, professional and detail oriented. I am extremely happy with the outcome and would recommend them highly.

Joseph R. Porter
From start to finish, Arash Law firm is there every step of the way with close, constant, personal contact and attention. I never knew a Law firm could actually care so much for me as a person and what I was personally going through as well as the settlement I was going to recieve once my case was finally completed. Thank you to everyone at Arash Law for your ongoing support and communication. You are the ONLY firm I will ever recommend to someone who is need of a great attorny.

Monica Parra
I had an excellent experience with Arash Law. I will definitely recommend to my family and friends. I interviewed a few firms before deciding to work with Arash Law. What made my experience excellent was (i.e. head attorney being accessible to talk to and he answered all my questions and concerns, sensitive and thorough personel who completed in home intake & follow up process, being connected immediately to quality Physicians who addressed my injuries and recovery process, clear contract-read throughly to ensure its something you can commit to). Being in a car accident is a traumatic experience and I had a sense of peace knowing Arash Firm was walking with me throughout the whole process. Thank you Arash Firm for all your hard work and help. I am so grateful and appreciative for you all! 🙏 With Gratitude, Monica Parra
Los Angeles Accident Statistics
Los Angeles is home to millions of people. Accidents are inevitable in such a densely populated area, a busy county, and a workplace. Los Angeles' most common accidents are motor vehicle accidents, workplace accidents, and boating accidents.
Motor Vehicle Accident and Traffic Injuries
Motor vehicle accidents are a leading cause of injury and death among Los Angeles residents. According to preliminary data, 289 people were killed in traffic accidents in 2021, a 21% increase from 2020. Another 1,465 people were critically injured in car accidents. In 2021, 128 pedestrians and 18 bicyclists were killed in accidents.
Motor vehicle traffic (MVT) injuries have been decreasing in Los Angeles County, but in 2010 they were still the 3rd leading cause of injury death, hospitalization, and ED visits among county residents.
During 2010 there were:

604 MVT deaths
6,476 non‐fatal MVT hospitalizations
57,777 treated‐and‐released MVT emergency department (ED) visits

Victims of MVT injuries include occupants, pedestrians, bicyclists, and motorcyclists.

Deaths: 33% occupants, 32% pedestrians, 3% bicyclists, 12% motorcyclists
Hospitalizations: 53% occupants, 19% pedestrians, 7% bicyclists,15% motorcyclists
ED Visits: 76% occupants, 7% pedestrians, 4% bicyclists, 5% motorcyclists

MVT deaths and hospitalizations were more common among males, but ED visits were more common among females.
Blacks had the highest rates of MVT death, hospitalization and ED Visits.
MVT injury rates for hospitalizations and ED visits were highest among 20‐24 year olds. MVT injury death rates were highest among 65+ year olds, but were also high among 20‐24 year olds, and in earlier years, death rates for 20‐24 year olds were higher than 65+ year olds.
Los Angeles Workplace Accidents
Los Angeles has its fair share of workplace accidents as well. In one recent year, 431 Californians were killed on the job. Transportation incidents were California's leading cause of workplace deaths, accounting for 141 deaths. Falls, slips, and trips were the second leading cause of workplace fatalities. Falls also cause injury and death among LAs elderly.
Boating Accidents in L.A. County
Boating accidents are also common in California. An annual survey found nearly 600 accidents, including collisions, flooding, groundings, and capsizings. The state had 50 fatalities and 266 injuries due to these accidents. Over 60 of these accidents took place in Los Angeles County.
Bicycle Accidents Are Common in the City of Angels
Like other auto accidents, bicycle accidents can be caused by many different factors. Distracted driving, impaired driving, unsafe turns, and other negligent driving behaviors are more dangerous for bicyclists than vehicle occupants. Like a motorcycle rider, a bicyclist has little – or no – protection from the force of an impact.
This, too, can lead to serious injuries that can permanently disable a bicyclist. Paralysis, amputation, or even death are possible in the face of such severe physical trauma. It is important for injured cyclists to be represented by an experienced bicycle accident attorney. Lawyers who practice more general personal injury law, and do not have specific experience with bicycle accident cases, may not have the skills necessary to understand and defend your bicycle injury claim fully.
Plane, Bus & Train Accidents in and Around Los Angeles County
When you are paying for any form of transportation – whether a boat, plane, bus, or train – the transportation company is known as a common carrier. Common carriers are held to a higher legal standard because the public is paying for their services. While all drivers and operators must use due care, common carriers must take additional steps to ensure safe practices in their businesses.
This includes training and supervision of operators, finding unsafe conditions on the vehicle or tracks, and other steps that a reasonable business would take to protect paying customers. Of course, it is also possible to be injured on a private vehicle. This could occur in a small private aircraft, or while riding in a friend's boat, or another privately-owned vehicle. Though the operator does not have the duty of a common carrier, he or she must still operate the vehicle with due care.
This is the same standard applied to every driver on the roads of California. It means that the operator acts as another reasonably prudent driver (or operator, or pilot) would in the same circumstances. If he or she fails to do so, and this negligence leads to an accident, then he or she has a legal obligation to compensate the victim for injuries and financial losses. Boats, planes, buses, and trains are usually covered by a special type of insurance policy.
Common carriers will have commercial policies with high policy limits that are designed to cover a large number of passengers. While these limits might seem high, it is important to remember that a large number of passengers are usually making claims against the same policy. For this reason, it is vital to be sure that your claim is filed properly. It is also important to be sure that you have an experienced personal injury attorney filing that claim because he or she will have to defend your claim against those of many other passengers who also have attorneys.
Often, there is simply not enough money to cover the full amount of every victim's damages. Private boats and aircraft also have insurance policies. The policy limits, exclusions, and other provisions of a specific policy can affect your ability to be paid for injuries. Here, too, it is important to be sure that you are represented by experienced Los Angeles personal injury lawyers who know how to deal with all types of insurance policies.
SM v. Doe Defendant (settled on 10/14/2020) – settlement in a case involving a client who sustained a spinal cord injury and mild traumatic brain injury when he fell off a roof. The team at Arash Law secured an additional $610,000 as part of the third party settlement.
– 
TINA ESHGHIEH
Dog Bites and Animal Attacks in L.A. That Our Personal Injury Attorneys Commonly Deal With
Animal attacks can be a very serious matter. Children, especially, are prone to dog bites. Dog owners have a legal duty of care over their pets. They must exercise the care and supervision of a reasonably prudent dog owner in order to prevent their dogs from biting. Animal attacks can also happen at a zoo, aquarium, or other place that is open to the public. Owners of these facilities have a duty to ensure that their businesses are safe for the public. This means that they must properly train and supervise staff, ensure that their animals are handled properly, and put procedures in place to protect guests from animal attacks. If they fail to do so, the facility can be required to pay for your injuries and other losses.
What to Do After a Dog Bite Injury Occurs in Los Angeles?
Dog bites are often violent and hectic events, sometimes with more than one dog attacking the victim. If the victim survives the attack, he or she will likely have puncture wounds, scratches, or crush injuries. If the dog's vaccinations were not up-to-date, the dog bite victim may have to receive a rabies shot or other treatments to avoid infection. Puncture wounds from dog bites can be very painful and take weeks to heal. The most important thing to do after a dog attack is to seek medical attention. The faster doctors treat these injuries, the better your prognosis may be. Then, contact our award-winning injury law firm. We'll help you pursue compensation!
What Types of Injuries Do Accidents Cause?
A person's injuries will depend on the type of accident they were involved in. Our L.A. personal injury law firm has provided help to accident victims who have suffered injuries of all kinds, including but not limited to:
Bone Fractures
Loss of limbs and amputations
Nerve damage
Internal organ damage
Paralysis
Burn injuries
Chest injuries
Traumatic brain injuries and other head injuries
Spinal cord injuries
Whiplash and other neck injuries
Back injuries
Trauma to the face and eyes
Hearing loss
Crushing injuries
Joint injuries
Wrongful death
Accidents can be traumatic, and we understand that things may be difficult at first. The situation doesn't need to be handled alone. Get in touch with us to discuss your case so that we can help you obtain the compensation you deserve.
Who Is Liable for My Personal Injuries?
Compensation for medical expenses and property damage caused by an accident is determined by who was negligent or at fault in causing the accident. That determination is not always as clear-cut as it appears when the accident occurs.
An accident can be caused by a variety of factors. A number of these may go unnoticed at the time of the accident. Our award-winning Los Angeles personal injury attorneys are aware of these factors and will have the resources to research and document them in your case.
How Do You Establish Negligence in an Injury Case?
In a personal injury lawsuit in California, the injured party's (the plaintiff's) side of the case bears the burden of proving someone's guilt. This is why it is critical to hire an experienced Los Angeles injury lawyer to handle your claim. Your lawyer will have experience proving negligence and persuading a judge or jury to side with you based on the evidence. To obtain a settlement or jury verdict on your behalf, your lawyer will need to prove four major elements:
A duty of care is owed. At the time of your accident, the person allegedly at fault for your injuries (the defendant) owed you a duty to exercise reasonable care.
The duty of care was violated. The defendant must have intentionally or negligently breached a duty of care to you in a way that another conservative party would not have done.
Causation has been established. Your attorney must establish causation between the defendant's breach of duty of care and your accident.
Damages sustained, Your accident lawyer will also require evidence that you suffered damages due to the defendant's actions, such as hospital bills or lost wages.
A personal injury lawyer with years of experience will know exactly how to shape your case for the best possible chances of success. We understand the rules of personal injury lawsuits in Los Angeles and have a network with the local LA County courthouses at Arash Law headed by Arash Khorsandi, a personal injury firm. Hiring an aggressive Los Angeles personal injury lawyer may increase your chances of receiving a fair compensation award.
What is the Procedure for Filing Personal Injury Claims?
While the personal injury claims process will differ depending on the facts of your case, these are a few common stages:
Filing a claim
The first step is filing an insurance claim (depending on the circumstances, you may file a claim with your insurer or the other side's insurer).
Sending a demand letter to the insurance company
The next step will be to send a demand letter to the insurance company. You will explain your injuries and demand compensation in this letter.
Negotiating a settlement
From here, you'll engage in settlement talks with the opposing party.
Filing a lawsuit
If you cannot reach a fair settlement agreement, you can file a lawsuit and take the case to court. Depending on how the case progresses, you may file suit while still in settlement negotiations or earlier in the process.
Reaching a settlement or receiving a verdict
Either an agreement will be reached, or a verdict will be rendered.
Personal Injury Settlement
Our client was the victim of a rear-end accident who was left injured and severely in pain. Arash Law was able to outshine other injury law firms when he searched online, and thankfully we were able to handle everything for our client from A to Z — All that he had to do was ask and focus on his recovery. Our client's life has changed forever, and the compensation received for the pain and suffering has opened paths for new lifelong opportunities.
Personal Injury Settlement
Our client was the victim of a rear-end accident who was left injured and severely in pain. Arash Law was able to outshine other injury law firms when he searched online, and thankfully we were able to handle everything for our client from A to Z — All that he had to do was ask and focus on his recovery. Our client's life has changed forever, and the compensation received for the pain and suffering has opened paths for new lifelong opportunities.
What Damages Can I Receive for a Personal Injury?
A personal injury lawsuit compensates a person for the mental, physical, economic, and emotional harm caused by another person's decision or action. Compensation can consider the cost of changes that affect a person's ability to care for themselves, hold a job, maintain personal relationships, or pursue interests they had prior to the accident in cases where the injuries are severe or life-changing.
A personal injury case's damages are classified into three types: special damages, general damages, and punitive damages:Special damages are specific, measurable, and documented costs, primarily medical expenses and lost wages. General damages are more difficult to quantify because they include pain and suffering, emotional distress, and long-term costs because a person is unable to work or live the lifestyle they had before the accident.
Punitive damages are awarded for wrongdoing and are typically not permitted in car accident cases. Punitive damages may be appropriate in cases of deliberate injury or lawbreaking.
How to Collect Information Following an Accident
Here are some guidelines for recording the accident:
Take note of the accident's time, date, and location.
Describe any unusual circumstances. Rain, fog, ice, construction, heavy traffic, and other factors can all contribute to a car accident. Any hazards, wetness, construction, or other conditions in a workplace, home, or public place that could lead to an accident.
Gather as much information as possible at the scene. Include contact information for anyone involved in the accident, any witnesses, and the owners of the vehicle or property.
Take photographs. Cameras are built into cell phones and computers. Use them to record the scene's details. Pay close attention to any potential hazards or unusual conditions in the area.
Determine witnesses. Obtain their names and contact details.
Seek medical attention for yourself and anyone involved in the accident. Even if you feel fine, see a doctor or go to an urgent care facility immediately.
If there are no police on the scene after a car accident or an act of violence, file a police report. This records the accident and the parties involved. Avoid accepting responsibility or blaming others for what happened. Just go over the facts of the accident: who, what, where, and when it happened. Again, avoid accepting responsibility or blaming others for what happened.
Contact our Los Angeles personal injury attorney right away. You should also notify your insurance company of the accident, but consult your lawyer before settling with them.
Personal Injury Attorneys in Los Angeles Who Aren't Afraid to Fight the Insurance Companies
As you can see, the law imposes a higher duty of care when the defendant is making money off of the injury victim. This rule also applies to consumer products. Because manufacturers are in the business of selling products to the public, the law has strict requirements to make these products safe. Consumer products are subject to the rule of strict liability. This means that a manufacturer is liable for all injuries caused by their products – regardless of whether it used reasonable care.
There are certain exceptions to this rule. If, for example, the product was being used in a way the manufacturer did not intend, the manufacturer may not be liable. But in general, the rule of strict liability is a strong one that imposes high legal obligations on manufacturers of consumer products. This is why there are so many product recalls. It is usually less expensive for a manufacturer to go through a costly recall than to pay thousands of personal injury claims for consumers who were injured by a defective product.
Wrongful Death Suits With Record-Setting Results
The most serious personal injury a person can sustain is death. Even if the victim passes away from his or her injuries, a personal injury claim still exists. California – like other states – has enacted a "survival statute." (See Section 377.30 of the California Civil Code.) This allows the victim's personal representative (such as the executor of his estate) or successor in interest (such as a surviving spouse or business partner) to bring a personal injury claim for wrongful death against the party whose negligence caused the victim's death. Of course, not every death will result in a personal injury claim. Wrongful deaths are those that occur from negligence. Here are just a few examples of circumstances that can support a wrongful death claim:
Workplace Accidents
Construction Accidents
Car Accidents
Medical Malpractice
Medication Errors
Nursing Home Neglect/Abuse
In some cases (such as a car accident), it is easy to prove that the victim's death occurred as a direct result of the defendant's negligence. In other cases, this question is far more difficult. In nursing home cases, for example, the victim is often elderly and sick with underlying medical conditions. It can be difficult to separate these conditions from the nursing home's negligence. In many such cases, the medical examiner may officially list the death as being from "natural causes".
This does not mean there is no wrongful death case. The case can still be presented to a jury, and juries do not feel much sympathy for nursing homes that abuse or neglect their vulnerable charges. This is yet another example of why it is so important for victims to be represented by an experienced Los Angeles personal injury attorney. Knowledge, experience, and resources are all critical to the successful defense of a wrongful death claim.
Slip and Falls in Los Angeles
Slip and fall accidents are a common source of personal injuries. Some people mistakenly view these cases as simple accidents with no long-term effects. But even a seemingly minor slip, trip or fall can permanently injure the victim. An experienced local personal injury lawyer will be able to invoke the law of premises liability effectively to help you access compensation for your losses. Premises liability is a legal doctrine that requires property owners to keep their premises safe for those who enter it.
The level of care required depends upon the status of the person who was injured:
If the injured party was a customer, the owner must inspect the property and make it safe. This rule applies to owners of grocery stores, shopping malls, retail stores, sporting venues, theme parks, and other land where the public is invited for the purpose of spending money. Because these property owners are inviting customers onto their land for the purpose of spending money, the law imposes a higher duty of care in order to protect the paying public.

If the injured party was a social guest, the landowner has a duty to warn of any hidden dangers that he or she is aware of. This rule generally applies to friends or family members visiting someone else's home. Notice that the landowner does not actually have to go over the property and find dangerous conditions – the only duty is to warn of dangers that the owner is already aware of. Because the landowner has no financial interest in inviting the guest onto his or her property, the duty of care is lower.

If the injured party was a trespasser onto the property, the owner's only duty is to avoid intentionally harming the trespasser. Many states have invoked various laws that protect landowners from being civilly or criminally liable to trespassers. Florida's controversial "stand your ground" law is one such example of protecting homeowners from criminal liability for hurting trespassers. Here in Los Angeles, California, we have a unique statute that protects homeowners from civil liability in similar circumstances.

Section 847 of the California Civil Code provides that a landowner cannot be liable for injury or death that occurs to a victim who was committing a specified felony on the property. (These felonies include: murder, voluntary manslaughter, mayhem, rape, lewd acts on a child under the age of 14, any felony punishable by death or imprisonment in the state prison for life, any other felony in which the defendant inflicts great bodily injury on any person or uses a firearm, attempted murder, certain assaults, arson, burglary, robbery, kidnapping, any felony in which the defendant personally used a dangerous or deadly weapon, and selling certain drugs to a minor.)
Local Los Angeles Personal Injury Lawyers With an A+ Reputation, and Proven Track-Record to Prove It.
The best personal injury attorneys in Los Angeles are right here. We are experienced in personal injury claims and know how to fight hard for the compensation you deserve. Whether you have been in an auto accident, slip and fall accident, sustained an animal bite, or suffered the pain of a loved one's wrongful death, our attorneys can defend your legal rights. Call (888) 488-1391 today to schedule a free consultation with one of our zero-out-of-pocket personal injury attorneys in Los Angeles. The law entitles you to full and fair compensation from a negligent party for all the losses you have sustained as the result of any type of injury.