Personalized Service from Arash Law – Injury Lawyers in San Bernardino
Traffic safety is an often overlooked, but highly important, element to living in a community that supports convenient and safe transportation choices, like driving, bicycling, public transit and walking. Yet there are thousands of victims of traffic collisions each year in San Bernardino County, many of which were potentially preventable.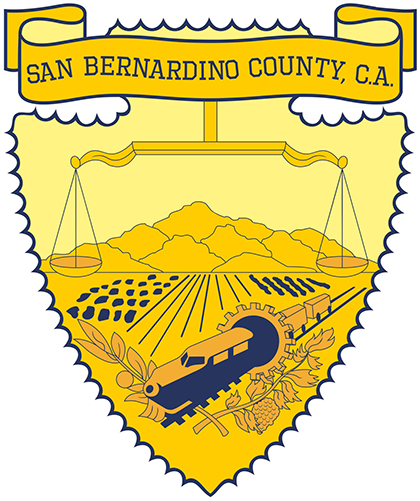 With such a steady upward climb in traffic injuries and fatalities if you or a loved one is involved in an accident involving a road rage driver, a rear-end collision, whiplash injuries, catastrophic injury, or worse, then you need the most experienced personal injury lawyers in San Bernardino to handle your case in order to get the compensation you and your family deserve. The expert legal counsel from Arash Law have decades of combined and individual experience in practicing California personal injury law.
We've handled cases covering the gamut of personal injury claims derived from car accidents and can confidently assist you in any accident involving a vehicle, like road rage drivers, rear-end collisions, whiplash injuries, catastrophic injury, dismemberment, drunk driving, and wrongful death to name a few. Thousands of people are either seriously injured or die as a result of car accidents in San Bernardino every year.
In fact, there were 16,123 people injured or killed in vehicle collisions in San Bernardino County in 2019, the majority of which were fatal car accidents as the result of careless or drunk drivers. Don't end up as just another statistic. If you or a loved one has been in a serious collision, then you should get in touch with a San Bernardino car accident lawyer today by calling (888) 488-1391 for a FREE CONSULTATION.
Do You Want to File a Claim for Personal Injury in San Bernardino?
Do you have a case?

Did you sustain a personal bodily injury?

Were injuries caused by negligence of a person?

Do you have recoverable damages or losses?

IF YES,
You may be able to recover financial compensation.
TELL US MORE: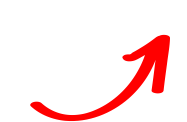 Anyone seeking compensation as the result of being the victim of a car accident may be unsure of the initial steps to take. Speaking with an experienced automobile accident lawyer in San Bernardino should be at the top of your list. You don't want to be on your own when paying for medical bills and other related out-of-pocket expenses after a car accident. In the end, our legal experts will analyze the evidence and assist you in securing the compensation you and your family truly deserve.
No matter what the circumstances of your car accident, you have more options available to you than you may realize. Speaking with an experienced San Bernardino personal injury attorney before speaking with the insurance claims adjuster from the adverse party can give you all the information and confidence you need during this difficult time.
San Bernardino Accident Statistics
When you live in a place like San Bernardino County, keep in mind that even if you've been driving the roads your entire life and are intimately familiar with them, the same may not be true of those around you. Around the holidays California, and San Bernardino County in particular, see a dramatic increase in out-of-town drivers. These visitors may have no idea about local driving patterns, dangerous roads, or ongoing construction projects which can put everyone on the road at risk.
In 2019, 16,123 people were either injured or killed in vehicle collisions in San Bernardino County, which is a 6% increase from the previous year, and up a total of 35% since 2010. Pedestrians and cyclists accounted for 5% of all road fatalities in 2019. With 710 casualties, pedestrian injuries and deaths reached their highest level since 2009. Pedestrian injuries and deaths have increased by 11% in the last year and 49% between 2010 and 2019. On the other hand, injuries and death rates among bicyclists are down 18% from the previous year to 256 in 2019.

Dangerous Roads in San Bernardino County
Crossing the Cajon Pass
The Cajon Pass is a narrow mountain pass in San Bernardino County located in southern California, rising 1,186 meters (3,891 feet) above sea level. On the way up, the road is completely paved. Route 138 in California is the official term (SR 138). Cajon Junction to Crestline is separated by the 31.70km (19.7 miles) long pass road. The Native Americans who resided in the area had been using the pass for a very long time. Cajon is a Spanish word for a box or a draw.
The Dangerous Reputation of the Cajon Pass
Snow falls on the Cajon Pass route regularly, and when it does, it can temporarily close it for traffic traveling in either direction. There are numerous reasons why traveling on the road is hazardous. Drivers en route to Las Vegas can be preoccupied with thoughts of how much money they want to win once they arrive. Conversely, unlucky gamblers returning from their trip from the Gambling Capital of the World may be distracted thinking about the amount of money they just lost, which prevents them from paying full attention to the road.
In California, trucks can only go 55 mph, whereas cars can go up to 70 mph in designated areas. This disparity in posted speed limits can pose a major threat to unsuspecting motorists. High winds, turbulence, and fog are common in the area. From foggy mornings with limited visibility to sunny afternoons causing eyes to squint, the oscillating weather over the mountain pass can be unpredictable.
High winds are common in the area around the Cajon Pass. High-profile vehicles like semi-trucks have tipped over as a result of it. The route is steep, with some of the ramps reaching a 15% maximum gradient.
Route 138
State Route 138 runs east to west, with much of the eastern leg being mountainous. It's a beautiful drive through the Mojave Desert and the San Gabriel Mountains, which lends itself to a lot of people pulling over to take photographs. Roads in San Bernardino and Los Angeles counties have a lot of dangerous curves and twists in them, which are made even more dangerous by such Instagram-centric activity.
According to federal crash statistics, State Road 138, which passes through parts of Los Angeles and San Bernardino Counties, is one of the region's most dangerous roadways. Steep, sharp curves, and sheer drop-offs are standard features of parts of the route. Due to the high frequency of traffic, fatalities on Rt 138 have been dubbed the "Death Trap Highway."
Franchot M.
$610,000
ACCIDENT INJURY SETTLEMENT
Our client was the victim of a rear-end accident who was left injured and severely in pain. Arash Law was able to outshine other injury law firms when he searched online, and thankfully we were able to handle everything for our client from A to Z — All that he had to do was ask and focus on his recovery. Our client's life has changed forever, and the compensation received for the pain and suffering has opened paths for new lifelong opportunities.
Population Increases in San Bernardino County
Approximately 2.18 million people live within San Bernardino County in Southern California; 89.7% of them are United States citizens. In 2019, 63.2% of people in San Bernardino County were born overseas (1.38 million people). San Bernardino County has 1.28 times as many White (Hispanic) residents in 2019 as any other race or ethnicity. Other (Hispanic) residents made up 342 thousand of the region's residents, with Whites making up the majority with 592 thousand residents.
With San Bernardino's population growing rapidly, it's no surprise that traffic accidents are also rampant across the county. There is a direct correlation between population growth and personal injury claims – the more people, the more accidents. No matter which city you call home in San Bernardino County, our expert personal injury attorneys from Arash Law are here to help you win your case.
Personal Injury
Accidents and damages that result in personal injury fall under the broad category of personal injury. You may be entitled to just compensation if you have been injured, regardless of the severity of the injury. If you've suffered financial losses, your reimbursement may be based on that aggregated spectrum as well.
It is your right under the law to seek full and fair compensation for your injuries if you are victimized due to another party's negligence. In civil lawsuits, it is not uncommon to recover the following types of remedies at law:
Costs of medical care, including long term care in the future, like physical therapy.
Suffering as a result of the accident-related psychological or emotional trauma suffered.
Lost wages from missed income while you were unable to perform your normal vocational duties.
Loss of future income if you are unable to work again due to the severity of your injuries for a more extended period of time.
Medical bills accumulated as a result of your injuries and financial losses due to ongoing health issues caused by the accident.
There are a variety of personal injury accidents that can happen to anyone at any time. Here are some examples of personal injury cases that our law firm handles:
Recent Accident Trends in San Bernardino County
In San Bernardino County, the leading causes of personal injury come from illegal street racing, intoxicated driving, and careless or reckless driving by teenagers on the roads. Dangerous routes, such as I-15, run through the area, increasing the possibility of accidents and injury from road conditions alone. In 2019, 16,123 individuals were wounded (to varying degrees) or died in vehicle collisions in San Bernardino County, which is a 6% jump over the previous year alone and a 35% rise over the last decade.
Bicyclists and pedestrians accounted for 5% of all traffic collision victims in 2019. Pedestrian injuries and fatalities were at their highest since 2009, with 710 victims. This reflects an 11 percent increase in pedestrian injuries and deaths in a single year and a 49 percent increase between 2010 and 2019. Bicyclist injuries and fatalities, on the other hand, have dropped, with 256 casualties in 2019, a drop of 18% from the previous year.
Car Accidents in San Bernardino
Car accidents occur much too frequently in California and across the country. At least one person is injured every 60 seconds somewhere in the United States. This frightening statistic is one of the reasons why we are dedicated to aiding vehicle accident victims in Alameda, Bakersfield, Berkeley, Contra Costa, Fresno, Irvine, Kern County, Long Beach, Los Angeles, Marin County, Merced, Modesto, Monterey, Newport Beach, Oakland, Orange County, Pasadena, Placer, Riverside, Sacramento, San Diego, San Francisco, San Joaquin, San Jose, San Luis Obispo, San Mateo, Santa Barbara, Santa Clara, Santa Cruz, Sherman Oaks, Solano, Sonoma, Stanislaus, Stockton, Tulare, Ventura, and West Hollywood.
---
Record-breaking verdicts in the following Areas of Practice
---
San Bernardino Motorcycle Accidents
Motorcycle accidents can be extremely stressful for victims. Motorcycle accident victims may sustain debilitating injuries that prevent them from returning to work permanently. They may suffer a lifetime of chronic pain or impairment due to a severe brain or spinal cord injury. Some victims may have also lost a loved one in a motorcycle collision.
According to recorded data from San Bernardino County, there are at least 77 fatal motorcycle accidents per year in San Bernardino. The NHTSA's data in the Fatality Analysis Reporting System also showed that from 2014 to 2018, approximately 386 people were killed in San Bernardino County because of motorcycle accidents.
San Bernardino County recorded 85 motorcycle crashes in 2014, 62 crashes in 2015, 85 crashes in 2016, 84 crashes in 2017, and 70 crashes in 2018. The most important thing to remember is that you are not alone during this difficult time. In fact, some of our staff are motorcycle enthusiasts too, and we love helping people that experience these tragedies receive fair compensation.
Our California motorcycle accident attorneys handle cases throughout San Bernardino County, including Adelanto, Apple Valley, Barstow, Big Bear Lake, Chino, Chino Hills, Colton, Fontana, Grand Terrace, Hesperia, Highland, Loma Linda, Montclair, Needles, Ontario, Rancho Cucamonga, Redlands, Rialto, San Bernardino, Twentynine Palms, Upland, Victorville, Yucaipa, and Yucca Valley. The award-winning motorcycle accident lawyers at Arash Law in California are standing by to help you. Our consultations are completely free and come with no conditions attached or obligations.
Bicycle Accidents
When a bicycle and a motor vehicle collide, the bicyclists are always in jeopardy of dealing with severe injuries, while occupants of the enclosed vehicles often come out with minimal to no injuries at all. It's because bicyclists are considered as "vulnerable road users" by law. Even when wearing a helmet, bikers are still at risk of severe and even fatal injuries if they are involved in an accident with a motor vehicle (even at low speeds).
When it comes to people riding pedal bikes, why are the roads so dangerous? According to government officials, automobile collisions are the leading cause of fatalities in bicycle accidents. Furthermore, older generations are now the most likely demographic to die as a result of an accident of this nature. Thankfully, the death rate for people under the age of 20 dropped by 90%, however, bike riders in their 40s and 50s are now the most likely to be in an accident.
FREE CONSULTATION
Experienced San Bernardino Personal Injury Attorneys On Your Side!
It's also a good idea to keep an eye out for periods of increased risk. When it comes to cycling, months like July and August are the most hazardous. Because of the long weekends and pleasant weather, many folks opt to cycle to work instead of driving. Peak hours for accidents involving cyclists are from 6 p.m. to 9 p.m. on weekdays and weekends, respectively. Throughout this period, 21% of cyclists lost their lives. Most fatalities occur in metropolitan areas (78%).
Therefore the evening rush hour and early happy hours at alcoholic establishments may coincide. Furthermore, this helps to explain why 65% of fatalities occurred on major roadways rather than minor or side roads. With 35% of deaths involving turning vehicles or cyclists, intersections are also dangerous places to be.
Broken bones, road rash, head, and brain injuries, crush injuries, and organ damage are all common after a bicycle collision. We can help you if you or someone you know has recently been injured due to a bicycle accident in the State of California. Our team of legal experts has handled numerous cases like these before and learned how to manage the factors involved that produce favorable results for our clients.
Pedestrian Accidents in San Bernardino County
As mentioned earlier, Pedestrians and cyclists accounted for 5% of all road fatalities in 2019 in San Bernardino County. With 710 casualties, pedestrian injuries and deaths reached their highest level since 2009. Walking anywhere in San Bernardino County can be a dangerous undertaking. Accidents involving pedestrians can result in some of the most severe injuries of any motor vehicle accident.
Because a car's speed and weight are exponentially greater than that of the pedestrian, they can cause life-threatening injuries in a low-speed collision, many of which produce medical issues for the victim for years to come. Because of the complexities of these events, it is essential to consult with a skilled California pedestrian accident attorney who can explain the law and fight for the rights to the victim.
Any pedestrian that has been the victim of an accident caused by a motorist should engage with a medical team immediately thereafter, even if you think your injuries are mild flesh wounds, like scrapes and bruises. There could be underlying medical problems that wouldn't be visible to the naked eye. You should maintain vigilance over your symptoms and work with medical professionals to properly diagnose them. Getting into a serious vehicle accident can have life-changing consequences, so don't underestimate their severity.
It is scarce for a pedestrian who has been hit by an automobile to make a full recovery and resume normal activities. As a result of this, California's personal injury law offers safeguards to those who have been hit by an automobile. If the driver's carelessness resulted in your injuries, you might be entitled to sue for fair compensation in a personal injury lawsuit. Missed time at your job caused by a lengthy recuperation period and high medical expenditures are all common problems for those who have been injured in an accident of this nature.

Consult with a San Bernardino Injury Lawyer
It is essential to discuss your legal options with an attorney if you or a loved one has been injured or tragically killed in a traffic accident. You might be entitled to compensation if the accident was the result of someone else's carelessness. A seasoned San Bernardino injury lawyer from Arash Law can discuss your legal options with you free of charge and without obligation.
Insurance companies can't force us to accept their first or second offer in a lawsuit settlement. Whenever possible, we settle cases for the amount owed to our clients as compensation for their injuries, lost wages, damages, and mental or emotional anguish. With decades of experience and tens of thousands of cases successfully settled out of court or battled in court, we have the resources and expertise to obtain a substantial favorable settlement for you and your loved ones. Dial (888) 488-1391 now to speak with one of our personal injury attorneys!