San Bernardino

Personal Injury Attorneys
with over $400 Million Recovered in Compensation for Injury Clients.
You May Be Entitled To Compensation

Suffering personal injuries caused by an accident can complicate an individual's life for years. Medical bills, lost wages, and psychological suffering are all possible consequences caused by an accident. If you are seeking a personal injury attorney in the County of San Bernardino, contact one of the many trusted  San Bernardino personal injury attorneys at our firm! You can schedule a free consultation and tell us the facts of your case. 
If you or a loved one suffer personal injuries caused by the negligent or reckless actions of another party, you need to speak to a personal injury attorney. The civil law in the United States permits an injured party to seek financial compensation for damages caused by the negligent actions of another party. One goal of civil law in general, and negligence in particular, is to make the victim whole after suffering injuries during an accident. 
Physical pain can linger for years after the date of injury. Serious accidents may cause severe lacerations, spinal cord injuries, and traumatic brain injuries. Injured victims need to continue growing and developing as individuals even though their injuries have altered their lives. Monetary compensation enables the injured party to find closure and move on in life. Contact our reliable injury firm today to schedule a free consultation with a San Bernardino personal injury attorney.
Our client was driving with his wife and son on a two-lane highway when a drunk driver crossed the double yellow lines, causing a head-on collision that claimed the life of a loving wife and mother.
– 
Arash Khorsandi
Hire Attentive and Dedicated San Bernardino Personal Injury Attorneys Who Can Help in Your Time of Need
Numerous problems arise after you suffer injuries during an accident. Accumulating medical bills, surgical treatment, lost wages, and complicated insurance claims can make your recovery more difficult. It is your right under the law to pursue monetary compensation for the costs associated with your recovery. You do not have to face this challenging time alone. 
Contact our knowledgeable and skilled San Bernardino personal injury attorney today. We have decades of experience representing clients who have suffered injuries during accidents. The personal injury attorneys at Arash Law managed by Arash Khorsandi, Esq. have recovered over $400 million for clients throughout California.
Our San Bernardino personal injury attorneys have experience in all aspects of personal injury cases. We understand how stressful it can be to deal with the consequences of serious personal injuries. We understand how devastating it can be to lose control of so many things, such as your health and your finances. Our legal team offers you the legal representation you need so you can focus on getting back to your normal life.  
Our personal injury attorney can foster relationships with physicians, negotiate with insurance adjusters, and interview investigators. Retaining a personal injury attorney means that a legal professional will interview every person who has important information regarding the accident in which you suffered injuries. 
Insurance companies are not going to be forthcoming or transparent regarding the settlement of your case. It is likely you will be offered a low settlement offer. By retaining a personal injury attorney, you can let the insurance companies know that you are serious about pursuing the financial compensation you deserve. 
Our attorneys are not going to allow insurance companies to walk away and leave you stranded without any monetary compensation for your injuries. You do not deserve to be abandoned during your time of need. By retaining our personal injury attorney, you are going to receive exceptional legal representation.
The Basics of Personal Injury Law in San Bernardino County, California
Many accidents caused by another party's negligence relate in some manner to personal injury law. One principle of personal injury law is that the injured party should receive financial compensation for their injuries. An injured person may have suffered a severe injury or a minor injury, but the law recognizes that even a person who suffers a minor injury deserves financial compensation. 
The factors that affect the amount of financial compensation you pursue include whether you lost wages due to the accident and whether the injury caused you to lose quality of life. The damages you seek can be divided into two main categories: economic damages and non-economic damages.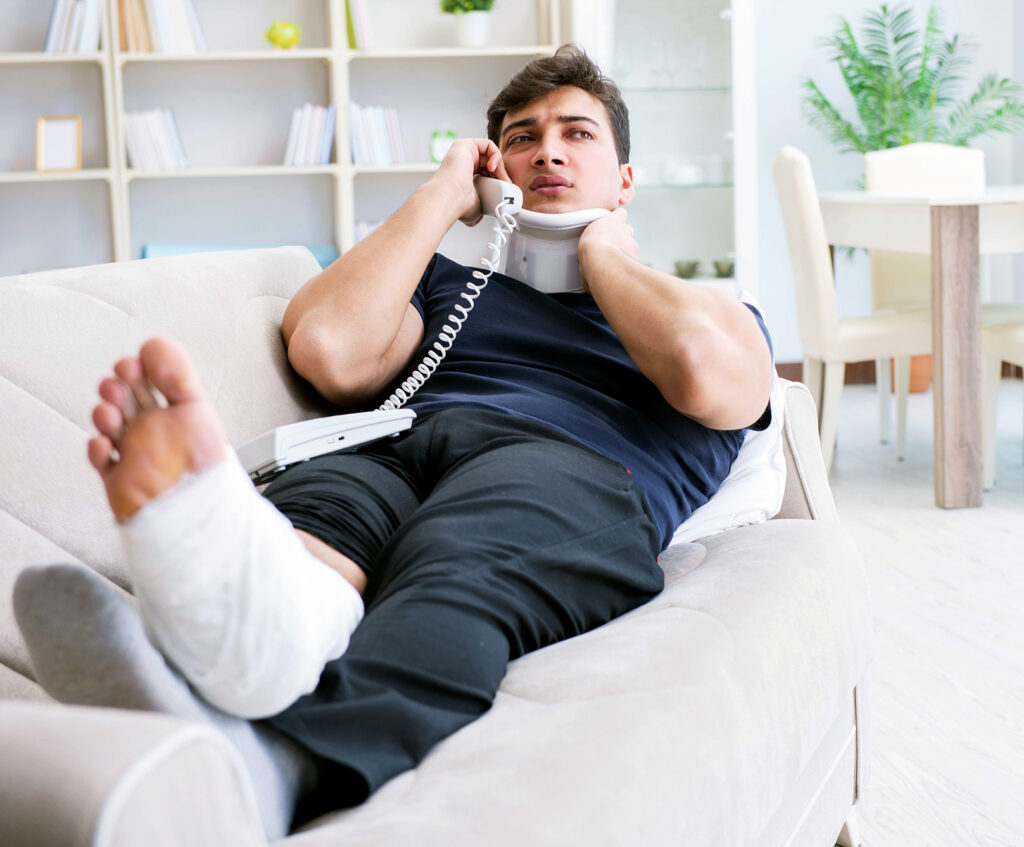 What Follows Are the Types of Damages

Typically Produced by Personal Injury Cases.
When a family member dies in an accident, the social consequences can be severe. A family may lose someone who provided financial support and stability to all the family members. Many survivors must restructure their lives after suffering a tragic loss.
Temporary or Permanent Disabilities
Suffering personal injuries during any type of accident carries the risk of temporary or permanent disability. Serious bodily injuries may cause severe brain damage, spinal cord damage, and amputated limbs. Injured victims may need to teach themselves how to perform basic functions after recovering in the hospital. Some victims may need to take up an entirely new profession if their injuries prevent them from engaging in the kind of work they performed before the accident.
Psychological Pain, Mental Suffering, and Emotional Trauma
No two people will walk away from a serious accident with the exact same degree of psychological suffering. Every person is unique, and some accident victims experience severe emotional trauma after surviving a life-threatening accident. Many survivors do not know how to express their fear, bewilderment, and confusion after a serious accident.
Additional stress from these psychological symptoms can wreak havoc on a person's life socially and professionally. Many individuals must undergo surgeries after an accident, and dealing with these medical problems can be considered psychological pain caused by the accident.
Any type of physical trauma can potentially produce emotional symptoms. Our bodies keep score of our past afflictions and traumas. Being in an accident is a terrifying experience, and oftentimes the emotional fallout is imperceptible due to shame and social stigma.
Various areas of the brain, such as the limbic system, the amygdala, and the nucleus accumbens, influence how human beings respond to traumatic experiences. Many accident victims may experience physical symptoms such as pain and fatigue that are rooted in emotional pain. Also, accident victims may exhibit symptoms of post-traumatic stress disorder after an accident.
Different types of accidents may produce various injuries resulting in extreme physical pain. Victims often do not realize the extent of their injuries until they are recovering in an emergency room. Traumatic brain injuries can produce migraines and headaches for months and years after an accident. Fractured bones, contusions, internal bleeding, and third-degree burns are also common injuries caused by accidents. The physical pain and disfigurement caused by these injuries can change an individual's life forever.
Common Types of Personal Injury Cases Our Personal Injury Law Firm in San Bernardino Often Deals With
Personal injury cases involve many different types of accidents. The following are some of the most common types of personal injury cases in California:
Catastrophic injuries
Products liability
Traumatic brain injuries
Rollover accidents
Slip-and-fall accidents
Wrongful death cases
Motorcycle accidents
Trucking accidents
Automobile accidents
What Constitutes a Serious Injury?
Serious injuries are those that cause any of the following long-term problems:
Burns covering more than half of the victim's body
Amputation of any limbs
Quadriplegia
Paraplegia
Traumatic brain injuries
Injuries specified by federal and state regulations
Personal Injury Cases: The Elements
Two parties are involved in a personal injury case. The first party, the plaintiff, is the injured party. The second party, the defendant, is the person who caused the accident. In the majority of personal injury cases, the injured party must demonstrate by clear and convincing evidence that the defendant committed a negligent or reckless act. The four main elements of a personal injury case are duty, breach, causation, and damages. The elements are discussed in more detail below.
Duty – A particular defendant owed a specific duty to a plaintiff. All drivers, for example, have a duty to operate a motor vehicle in a reasonable manner and not cause injuries to other drivers. Duty is a fixed constant in negligence law, and this duty applies even if the driver is operating a motor vehicle in a blizzard or a rainstorm.
Breach – The injured victim must demonstrate using evidence that the defendant failed to uphold the applicable duty of care.
Causation – A plaintiff must prove that the defendant's breach caused the accident. An accident may have occurred because the defendant was texting while driving and not operating the motor vehicle in a reasonable manner.
Damages – An injured plaintiff must demonstrate that they suffered injuries due to the negligence of the defendant. A defendant may cause an automobile accident by texting and driving. An injured plaintiff may receive damages if they can prove that the injuries were caused by the accident.
Largest motorcycle settlement in Tulare County in 2021; client suffered spinal and wrist injuries.
– 
Judd Ross Allen
How Long Should I Wait to Retain a San Bernardino Personal Injury Attorney?
In some circumstances, injured victims may not need to retain a San Bernardino personal injury attorney. The facts giving rise to the accident in which you suffered injury will determine whether or not you need to retain a personal injury attorney.
It may be that you suffered injuries during a motor vehicle collision for which you were not at fault. If the responsible party's insurance company is offering to compensate you for your injuries, you may not need to retain a personal injury attorney.
Personal injury cases with more complex facts may necessitate you retaining a San Bernardino personal injury attorney. An insurance company may attempt to deny your claim, for example. Many different types of accidents can be defined as personal injury cases. These include traffic collisions, slip-and-fall accidents, motorcycle accidents, trucking accidents, and others.
Our San Bernardino personal injury attorneys help injured victims seek the financial compensation they deserve. The personal injury attorneys from our firm have recovered over $400 million for clients throughout California. Arash Khorsandi and his award-winning attorneys at Arash Law have decades of experience representing clients who suffered personal injuries.
A San Bernardino personal injury attorney can help you file a legal claim against the party who caused your personal injuries. You may have to face the delaying tactics used by insurance companies. If you are struggling with problems caused by insurance companies, you need to retain a personal injury attorney.
Insurance companies use several tactics to delay paying claims and deny paying claims. Lawyers represent insurance companies, and you will need legal representation if you intend to stand up to an insurance company. If you attempt to represent yourself in court, you will not have time to learn the rules of civil procedure or the rules of evidence. The facts of your case and how they interact with particular laws may create complex issues that need to be resolved during litigation.
Facing the insurance company's attorneys by yourself can leave you feeling insecure and nervous. You do not want to jeopardize your personal injury case because you did not retain a personal injury attorney. The time and money you save by hiring a personal injury attorney will help you recover from your injuries sooner. Injured victims who are represented by attorneys typically obtain higher settlement amounts.
When Will My Personal Injury Case Go to Court?
Approximately twelve months is the average amount of time it takes for a personal injury case to go to court. Many individuals may feel insecure or afraid that their case is proceeding to court. However, the majority of civil cases settle out of court. Only five percent of all personal injury cases go to court.
Our Firm and San Bernardino Personal Injury Attorneys
Our San Bernardino personal injury attorney can assist you with your legal needs. When you retain a personal injury attorney, you will have a legal advocate zealously representing your interests. Many personal injury cases can grow more complex over time as different facts are uncovered, and more evidence is produced. Injured victims often feel unsure of themselves and afraid to ask for help. Individuals who suffered injuries during accidents may have questions regarding insurance companies and different insurance policies that may apply to one accident. 
Personal injury complaints are filed every day in the United States. Possible defendants in personal injury cases include business entities, individual people, and city governments. Speaking with a knowledgeable and experienced personal injury attorney will help you determine which parties may be liable for your injuries.

Emperatriz Ayala
My husband had an accident 2 years ago, a 85 years old man hit him, the Arash law group works very well on my husband case that took 9 month and he won the case and my husband was happy with the results. A year later I got into an accident as well and I'm still waiting in my case is almost resolving and it's 9 months already. This people knows the law and they do their job right to help you out in getting the most for you to fight on your behalf. I strongly recommend the Arash Law firm they do things right in a efficient and professional manner.

Chris Zavala
Had a great experience with all the people at Arash law. Long story short was in a bad car accident. It was overwhelming and the whole process was a lot, but they kept me in the loop. They answered all my questions and gave me great advice. Couldn't be any happier. Would definitely recommend anyone looking for a personal injury lawyer. They'll guide you through the whole process!

Jill Smith
Having Arash Law handle my auto accident was the best decision I could have made. Everyone I interacted with was kind, professional and detail oriented. I am extremely happy with the outcome and would recommend them highly.

Joseph R. Porter
From start to finish, Arash Law firm is there every step of the way with close, constant, personal contact and attention. I never knew a Law firm could actually care so much for me as a person and what I was personally going through as well as the settlement I was going to recieve once my case was finally completed. Thank you to everyone at Arash Law for your ongoing support and communication. You are the ONLY firm I will ever recommend to someone who is need of a great attorny.

Monica Parra
I had an excellent experience with Arash Law. I will definitely recommend to my family and friends. I interviewed a few firms before deciding to work with Arash Law. What made my experience excellent was (i.e. head attorney being accessible to talk to and he answered all my questions and concerns, sensitive and thorough personel who completed in home intake & follow up process, being connected immediately to quality Physicians who addressed my injuries and recovery process, clear contract-read throughly to ensure its something you can commit to). Being in a car accident is a traumatic experience and I had a sense of peace knowing Arash Firm was walking with me throughout the whole process. Thank you Arash Firm for all your hard work and help. I am so grateful and appreciative for you all! 🙏 With Gratitude, Monica Parra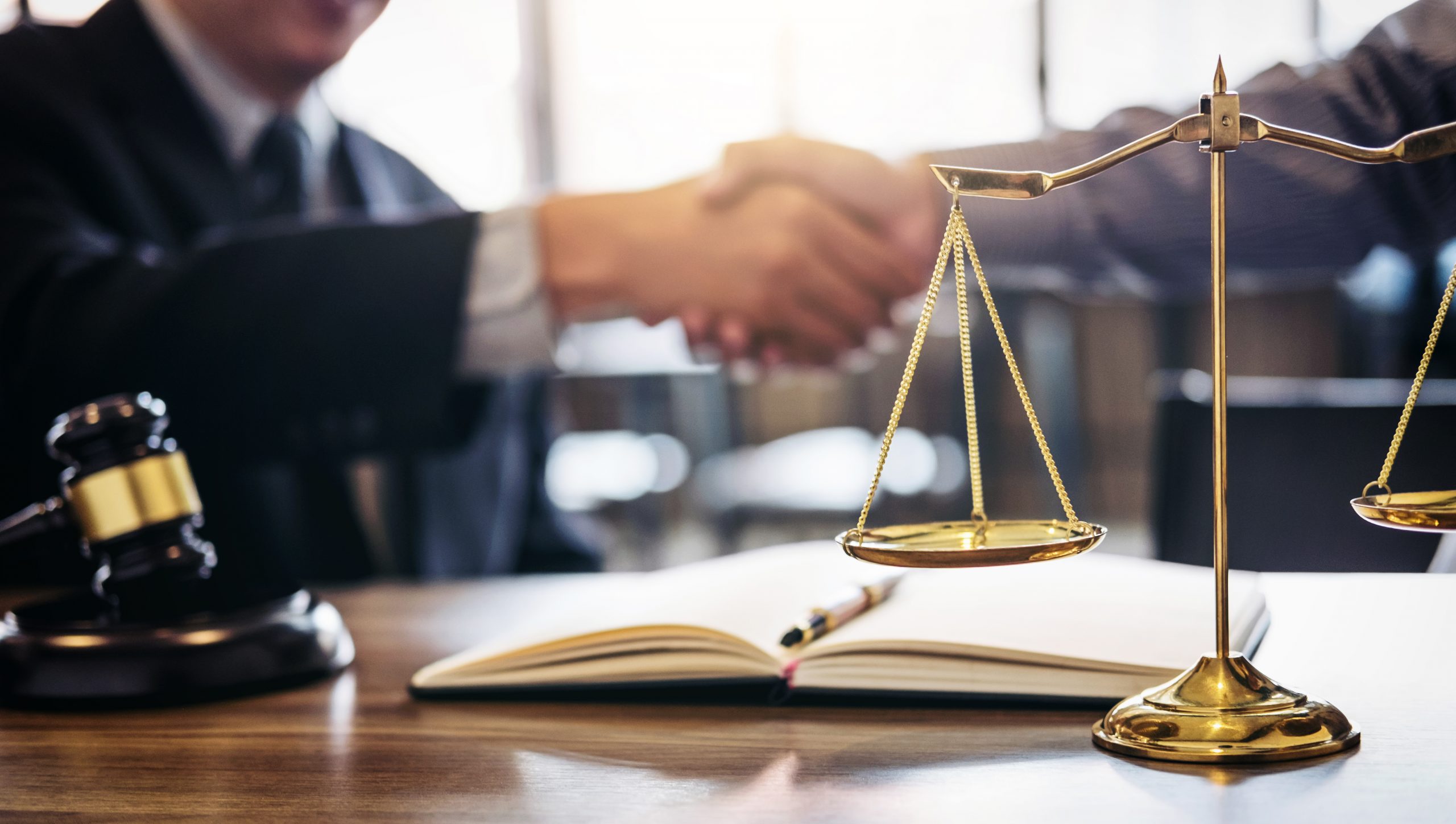 San Bernardino Personal Injury Attorneys at Our Firm and Common Personal Injury Cases
Many personal injury attorneys in San Bernardino work with injured victims who are still recovering from their injuries. Some victims may struggle with the consequences of traumatic brain injuries and whiplash. Soft tissue injuries are also common in many personal injury cases. The following are some of the most common types of personal injury cases handled by personal injury attorneys.
Design defects and manufacturing defects can give rise to accidents that cause severe personal injuries. Sometimes products liability cases deal with serious injuries such as third-degree burns, amputations, and electrocutions. Product liability cases frequently occur in California. Oftentimes many years may pass before an injured victim realizes that a defective product did not contain a warning explaining any hazardous conditions associated with the product.
Slip-and-fall accidents are extremely dangerous. Many slip-and-fall accidents occur on property owned by a business entity. Sometimes a particular property may have several landlords and owners. Ankle, knee, and back injuries often occur during slip-and-fall accidents. Serious back injuries can cause temporary or permanent disability.
Accidents are always possible whenever anyone operates a motor vehicle. Automobiles, motorcycles, and trucks all pose different risks for drivers and passengers who suffer injuries during traffic collisions. Accident victims may feel as if they don't deserve compensation for their injuries. However, speaking with a personal injury attorney often helps them understand why they are entitled to monetary compensation.
Dogs bite approximately four million people every year in the United States. Dog bites not only may produce severe lacerations and fractured bones but also bacterial infections and disease. Dog saliva carries many kinds of bacteria that can infect the human body and cause serious health problems.
Many other personal injury cases are not listed above. Other types of personal injury cases may be less prevalent in a particular geographic area. Pedestrian accidents, workplace injuries, and mass tort cases are some of the most frequently litigated cases in California. 
If you suffered personal injuries during an accident and you have questions regarding your insurance coverage or your legal rights, contact our San Bernardino personal injury attorney today. You can schedule a free consultation and tell us the facts of your case. Our team of personal injury attorneys has recovered over $400 million for clients throughout California. We have decades of experience representing clients who have suffered personal injuries. 
We serve clients in San Francisco, Riverside, Sacramento, San Jose, Los Angeles, San Diego, Sherman Oaks, and throughout California. We have collected over $400 million for clients across California.
Paying Out Settlements in Personal Injury Cases
Financial payment for a personal injury settlement can be delivered as a series of regularly scheduled payments or as a one-time payment. Settlement annuities can be designed to benefit a particular individual. However, these agreements cannot be altered after both parties sign the settlement agreement.
The Average Length of Time to Receive a Settlement
The plaintiff and the defendant both sign the settlement agreement. The injured party will sign documents expressing a forfeiture of the right to pursue any legal claims regarding the same facts in the future. The length of time it takes to receive a settlement check after the signing of the release will vary from case to case. However, the average time for most cases is four to six weeks from the date the parties sign the settlement agreement. 
The Payment of Taxes and Settlement Agreements
Personal injury settlements are an exception to the general rule that settlement funds obtained from a civil case are classified as income. The IRS considers this form of income taxable. It is important to remember that automobile accident settlements and slip-and-fall accident settlements will not be taxed. It is also a good idea to speak to a San Bernardino personal injury attorney at Arash Law about these matters.
Income and Personal Injury Settlements
Most settlements arising from personal injury cases are not taxable as income. Unless the taxpayer qualifies for an exception, they will not pay taxes on the funds received in a settlement check. In California, no state taxes apply to personal injury settlement funds.
The First Offer That an Injured Party Receives on a Personal Injury Claim
You should not accept the first offer you receive from an insurance company. First offers are typically low, and you need to speak to a San Bernardino personal injury lawyer regarding settlement amounts and your personal injury case.
Permanent Injuries and Settlement Amounts
Permanent injuries often result in an injured party being unable to work. Therefore, an injured party who suffers permanent injuries should recover one hundred percent of their lost income. Individuals who return to work, but are unable to work in their previous position, can seek financial compensation for the difference in income.
Insurance Rates and Personal Injury Cases
A personal injury case is not related to your own automobile insurance. Personal injury lawsuits are asserted against the responsible party or the responsible party's insurance company. 
Settling Civil Cases Versus Going to Court
Trials can be incredibly costly, time-consuming, and stressful. Cases that settle often resolve sooner than cases that go to trial. However, a settlement amount may be lower than the amount you would have received had you gone to court. Our San Bernardino personal injury attorney can help you determine if it is better to settle your case or go to trial. 
Contact an Experienced San Bernardino Personal Injury Attorney at Arash Law Today