California

Injury Attorneys
PAY NOTHING UPFRONT

OVER $

500

MILLION RECOVERED

ZERO-FEES UNTIL WE WIN
You May Be Entitled to Compensation

Award-Winning California Injury Attorneys
Every year, thousands of Californians are injured and killed in preventable accidents. If you or a loved one has suffered an injury in an auto accident, slip and fall accident, construction accident, workplace accident, or as the result of nursing home abuse or neglect, you need an injury attorney who can defend your legal right to obtain compensation for your losses. You might be wondering, "how do I find a personal injury lawyer near me?".
Our top-notch accident injury lawyers serve clients throughout California. We have significant experience in complex matters of personal injury law. We know how to get the maximum compensation for injury victims so they can focus on making the best recovery possible.
Here are some statistics about the most common types of accidents in California: 
According to the California Office of Traffic Safety, traffic fatalities decreased by more than 8 percent between 2017 and 2018. But 3,563 people still died on the roads of California in 2018, and thousands of more Californians are injured in car accidents each year.
The California Department of Industrial Relations reports that 422 employees were killed on the job in California in 2018. Again, thousands more were injured, and it is essential to understand how devastating these injuries can be. Serious car accidents and construction accidents can lead to permanent disabilities. Many victims require full-time care for the rest of their lives.
What is a Personal Injury Case?
When you are injured due to another person's negligence, they have a legal obligation to compensate you for your injuries and losses. (This includes financial losses, such as medical bills, and intangible losses, such as pain and suffering.) This is a personal injury case. Some personal injury claims are settled with the negligent party's insurance company out of court.
If the negligent party is uninsured or if their insurance company will not make a fair settlement offer, your lawyer may have to file a personal injury lawsuit in the appropriate court.
To bring a successful personal injury case, you must prove four things:
The defendant owed you a duty of care.
The defendant breached this duty of care and was, therefore, negligent.
This negligence caused your injuries and losses.
These injuries and losses have resulted in financial and intangible damages that are subject to compensation.
Manjarrez v. Global Paratransit (settled on 5/9/2019) – settlement involving a client who was struck by a vehicle and paralyzed from the waist down as a result. In addition to the $2.5 million workers' compensation settled, Arash Law also obtained a $5,250,000 policy limit settlement on his behalf in the personal injury case.
– 
Tina Eshghieh
What Are the Most Common Types of Personal Injury Lawsuits?
There are many different kinds of personal injury accidents, but most instances where the reckless or negligent acts of another person cause injuries fit the bill. These include:
Car accidents happen far too often in California and all over the country. Did you know that every six seconds, another person is injured in a car crash? This terrifying statistic is part of the reason that we are committed to serving car accident victims in Los Angeles, San Francisco, Sacramento, Sherman Oaks, San Diego, Riverside and the rest of California. Our years of experience make us uncommonly aware of how a car accident can change your life. Not knowing where to turn post-accident is common, but you should look for a qualified 
Los Angeles car accident lawyer
 as soon as possible. Finding someone committed to fighting for you can go a long way towards reducing the anxiety and sadness you feel in the wake of an accident.
Have you been hurt in a California motorcycle accident? You are not alone. Although it might feel like everything has changed in a matter of moments, you can get help from a qualified 
California motorcycle accident lawyer
 to help you figure out your next steps. Even if you are not sure where to turn, contacting an attorney is a good first step because you can use the information gleaned from this meeting to make an informed decision about your future.
There are no words that can help comfort you when you are consumed by grief. It is hard enough to lose someone you love, but this can feel overwhelming when you know that someone else's negligence is at fault for the accident that ended a loved one's life. When your loved one is killed as a result of an accident, you might be feeling confused about where to turn.
You don't know how you will move on or be able to put the pieces back together. You are suddenly facing challenges that you did not expect, such as putting together a funeral and trying to make ends meet. While there is no way to turn back the clock and fix this horrific situation, you may be able to address some of the financial concerns associated with your loved one's death through a wrongful death lawsuit.
Many situations can lead to a personal injury lawsuit, but one of the most common is caused by slip and fall accidents. These can be severe events in which a victim suffers the medical consequences for years to come. If you or someone you know has fallen because of someone else's negligence, you need the insight of a California personal injury attorneys.
Have you or your child suffered the physical and emotional problems associated with a dog bite? It is often a scary and traumatic experience for anyone who has suffered a dog bite, but children may have heightened reactions to the situation. A child might not even feel safe around dogs or other animals for years to come. If this has happened to you or your child, you may be interested in learning more about the benefits of hiring a California dog bite lawyer.
Few people expect to find themselves a victim of a dog attack, and these events tend to unfold quickly. Even though the attack lasts just a few seconds, the repercussions can hang on for weeks or months. The emotional trauma associated with being attacked and the consequences of dealing with scars and disfiguring marks are unlikely to go away for some time. That is why you may be considering hiring a lawyer to fight for the compensation you need to recover from such an accident. Only an attorney can advise you about your options, but it is valuable to get advice from a person in this situation regardless of whether you ultimately choose to move forward with a claim or not.
A spinal cord injury has the potential to change your life in significant ways. It might be something that continues to affect you for years to come, making life difficult and making the return to work challenging if not impossible. That is why we work so hard to represent victims who have sustained spinal cord injuries as a result of someone else's negligence. Our commitment is to provide a high level of personalized service to our clients because we understand how this injury will impact your life not just now but well into the future.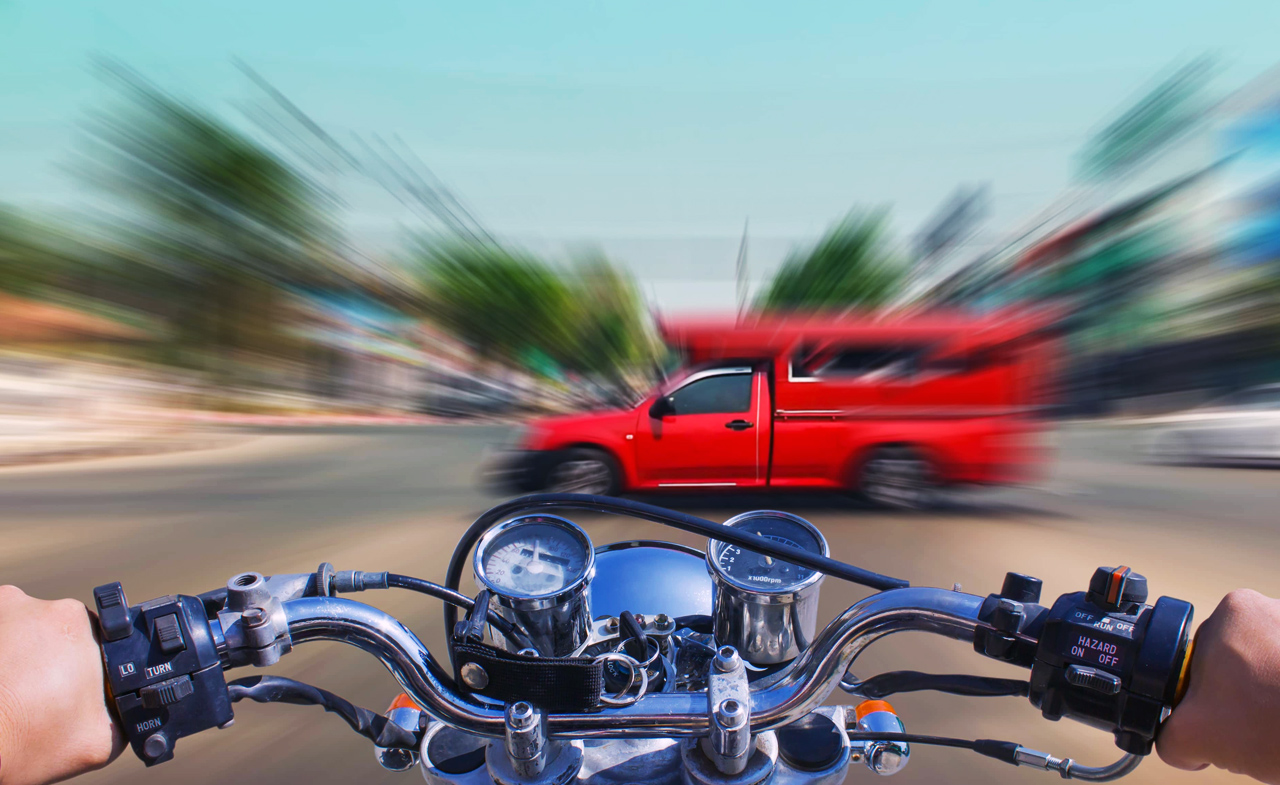 800+ Real Client Reviews Verified by Google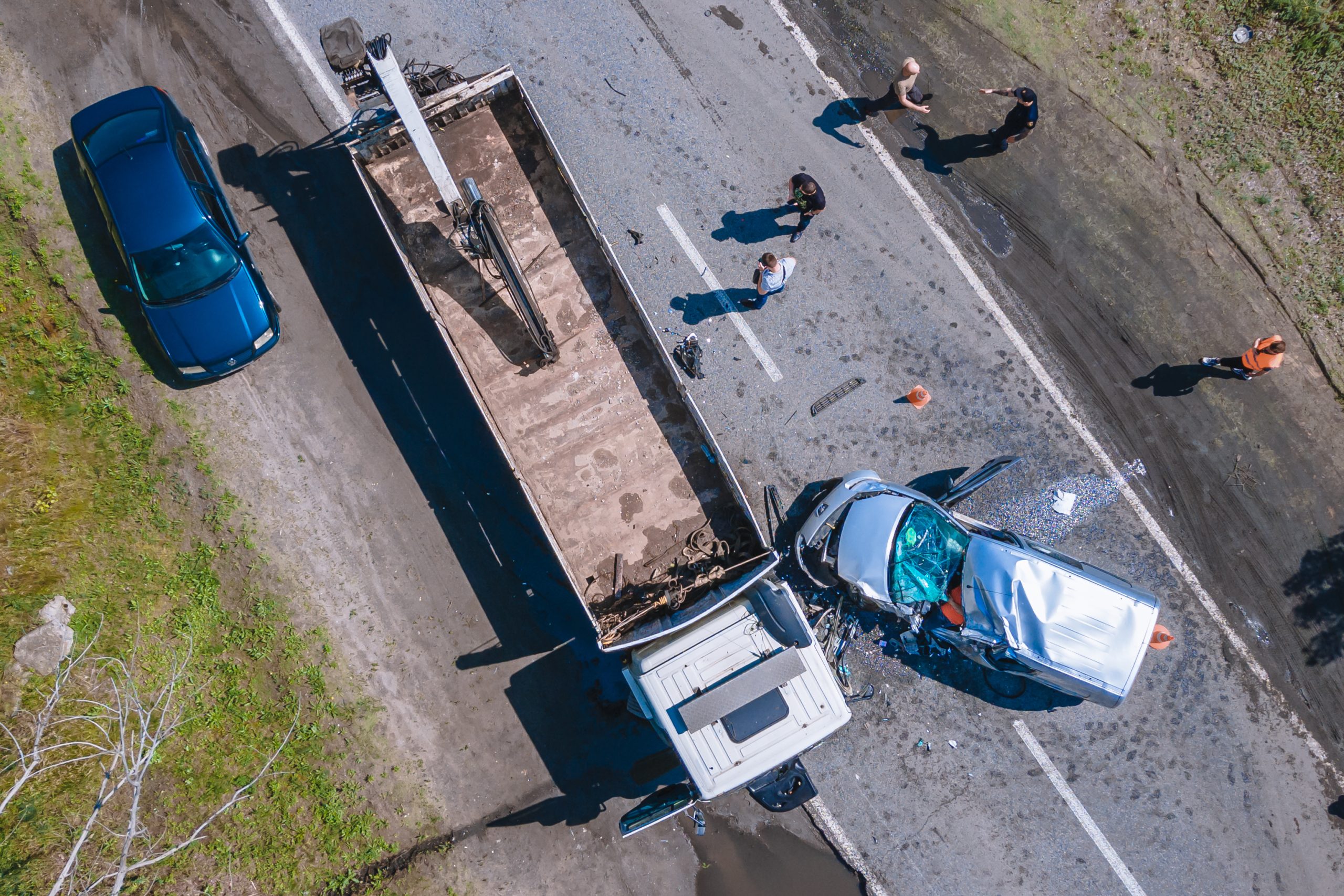 Although there are plenty of truck drivers across America who are committed to safety every day they are on the road, there are others who lose focus, do not have the proper training, proceed recklessly, or fall asleep behind the wheel. The consequences of these negligent actions can put everyone on the road at risk, which is why you might find yourself the victim of a truck accident. 
If you or someone you love has been injured in an accident like this, you need a California truck accident lawyer to advise you about next steps. Speaking to an attorney sooner rather than later gives you a clear understanding of your choices and helps you stay compliant with the legal limits for filing a claim under California personal injury law statutes of limitation. Moving ahead quickly also gives you the best chance for securing critical evidence for your case and getting you on the path to recovery as soon as possible.
The discovery can quickly dampen the joy of being a parent that your child has suffered from a birth injury. Discovering that someone else's negligence is responsible for damages that your child has sustained is an unfortunate and preventable situation. In the aftermath of such an incident, you might not know where to turn.
After discussing potential care options with your child's doctors, it is wise for you to consider reaching out to a California birth injury attorney. It is our commitment is a firm to provide you with personalized service dedicated to understanding the extent of the injuries and doing all that we can to help you fight for compensation.
It may come as no surprise that accidents involving pedestrians can yield some of the most dangerous injuries of all car collisions. Since the body is unprotected from impact and the speed and weight of a car can render life-threatening injuries, many pedestrians who suffer in such an accident may struggle with medical complications for years to come. These complicated accidents often warrant the insight of an experienced California pedestrian accident lawyer to counsel the victim about his or her rights. The busy cities of California are full of vehicles and pedestrians, making the likelihood of an accident even higher.
Even if you feel that your injuries are minor after being hit by a car, you should continue to monitor your symptoms and work with your medical team to ensure that you are well. Do not make the mistake of underestimating just how much a serious car accident can hurt you. Some of the more critical head injuries, for example, cannot be diagnosed until several hours or even days after the crash has already happened. Your follow-up care might include physical therapy, medication, or even surgery.
It is rare for a pedestrian who has been struck by a car to recover quickly and go back to his or her life normally. Recognizing this, California personal injury law provides protections for you if you have been hit by a car. If the driver's negligence caused the accident that left you with injuries, you might be able to file a personal injury lawsuit to recover compensation. Some of the most common challenges facing victims after an accident like this are missed time at work, long recovery periods, and costly medical bills.
One of the most popular modes of transportation in California cities is the public bus. As a result of the positive environmental impact of relying on public transportation, the ease of using a bus to get where you need to go, and the relatively low cost of taking a bus, you can spot buses all over California. Even though it is very convenient to have the public buses at your disposal, there is also an inherent risk with having more of these vehicles on the roadway.
Sadly, buses can cause accidents that lead to injuries for those involved. If you have sustained an injury as a result of negligence caused by the bus driver, you need to consult with a California bus accident injury lawyer as soon as possible to be clear about your rights. You may be eligible to file a personal injury claim to help you recover compensation for your injuries.
Did you know that every year, nearly 1.5 million Americans suffer from a brain injury? This term refers to situations where someone sustains a blow to the head. This injury can cause mild to severe brain complications and dysfunctions, and it is a highly complex type of injury still being explored in medical research today.
There are about 50,000 people who die from a brain injury every year, and a further 80,000 suffer from lifelong disabilities. Even a highly-equipped doctor and team of specialists may struggle to help you recover fully from a brain accident, which is why so many people who suffer this injury are never able to return to work. Many serious brain injuries require hospitalization and medical care stretching out for years. That is why you should consider consulting with a California brain injury accident attorney as soon as possible after the accident so you can understand your rights.
There are many benefits to using a bicycle for recreation or even as a way to get to work. Also though cycling is more popular now than ever, road laws and space have been slow to evolve. This means that cyclists could be placed in harm's way on any given day on the road. With more bikes on the road in general, it is essential to be aware of the higher risk you face as a cyclist and to be prepared for what to do in the event of an accident.
Sadly, injuries sustained in a biking accident can be severe. In a car, a rider or driver is protected by safety features like airbags or a seat belt. This is not the case when you're on a bike. Even when outfitted with the proper safety gear, you could sustain life-threatening injuries if you're struck by a car or bus. If you have already been injured in an accident like this, you need a California bicycle accident lawyer who can advise you about next steps.
Who Owes You a Duty of Care?
Many types of accidents can result in a personal injury case. Car accidents are one of the most common: every driver on the roads of California must operate their vehicle with due care. If they fail to do so and injure another road user in an accident, they have a legal obligation to compensate that injury victim. This fact is why California (like other states) requires drivers to carry minimum amounts of liability insurance.
Personal injury claims are also common after workplace accidents. Most employers in California are required to carry worker's compensation coverage for any accident that occurs while an employee is on the job. Worker's compensation is no-fault coverage, meaning the worker does not have to prove that anyone was negligent obtain benefits. But worker's compensation is also limited.
There is no coverage for pain and suffering, and lost wages are capped at a percentage of the employee's earnings before the injury. This is why some injured workers choose to file a personal injury claim instead of (or in addition to) a worker's compensation claim. If, for example, you were injured in an auto accident while running an errand for your boss, worker's compensation would have to cover your medical bills. But the other driver who caused the accident is also responsible for all your losses: full lost wages, property damage to your car, pain and suffering, and any other financial loss that was the direct result of the accident.
In such a case, it is important to search for an "injury attorney near me" who has experience with both auto accident cases and worker's compensation. The right type of claim must be filed, and in some cases, you are prohibited from filing both. Companies can also owe a duty of care to their clients. A nursing home has a duty of care to render services to its residents. 
Residents who are injured through neglect or abuse are entitled to compensation for their personal injuries. (The nursing home is liable for the negligence of its employees, so victims can sue the facility and its parent company for abuse or neglect perpetrated by an individual worker.) Companies also owe a duty of care to consumers through "strict products liability" laws. These laws require manufacturers to sell only safe products.
If a consumer is injured by using a product as intended, he or she is entitled to compensation and does not have to prove that the company was negligent. This is why auto manufacturers issue voluntary recalls for products rather than paying out costly product liability settlements. There are many types of personal injury claims and many potential defendants who could be legally responsible for compensating you for your injuries. This is why it is important to work with an experienced personal injury lawyer who knows how best to protect and enforce your legal right to compensation.
Why Should You Hire a Personal Injury Attorney in California?
There are many important reasons why you should hire a personal injury lawyer. If you have never gone through a personal injury case before, you will not know what documents to file, or when they must be filed. You will not know how to handle insurance company tactics (such as making lowball offers or hiring an investigator to follow you). And even if you have dealt with a personal injury claim before, you might face complex legal issues that are specific to this particular case.
If, for example, the insurance company denies liability for your claim, you will need to prove that the defendant is liable. This can require a compelling case supported by statutes, case law, and underlying legal principles. You don't have to handle all this alone. By hiring an attorney, you can rest assured that it will be done right.
What You Need to Know About Insurance Companies
The defendant's insurance company is not on your side. Their goal is to pay as little as possible on as few claims as they can. Every year, insurance companies spend huge sums of money training their claims adjusters to meet this goal. They also hire armies of lawyers to protect their financial interests in denying claims. An injury victim without legal expertise cannot be expected to fight back against all this power and experience.
It is also essential to understand that the insurance companies use certain tactics to try to settle your claim for less than it is worth. Here are some common strategies they use:
Pressuring you to get you to settle quickly right after the accident before you have had a chance to consult with your lawyer. They might claim that your payment will be delayed and reduced if you do not settle right away.
Trying to use legal jargon that you do not understand, or convince you that your claim could not be won at court. You should never take legal advice from an insurance company that is on the other guy's side.
Making a low settlement offer, then refusing to negotiate at all.
Hiring a private investigator to invade your social media accounts, or even follow you to your home and work. This is a stranger who is following you (and possibly your children) to your own home.
If anyone from the insurance company tells you that your claim isn't worth very much, or it could be denied altogether, or they don't believe your version of events, you don't have to take their word for it. You can hire your own personal injury to defend your legal right to be compensated for all losses you suffered due to the accident. Once the insurance company knows you have a lawyer, they are no longer allowed to contact you at all. All communication about the accident must be made through your attorney.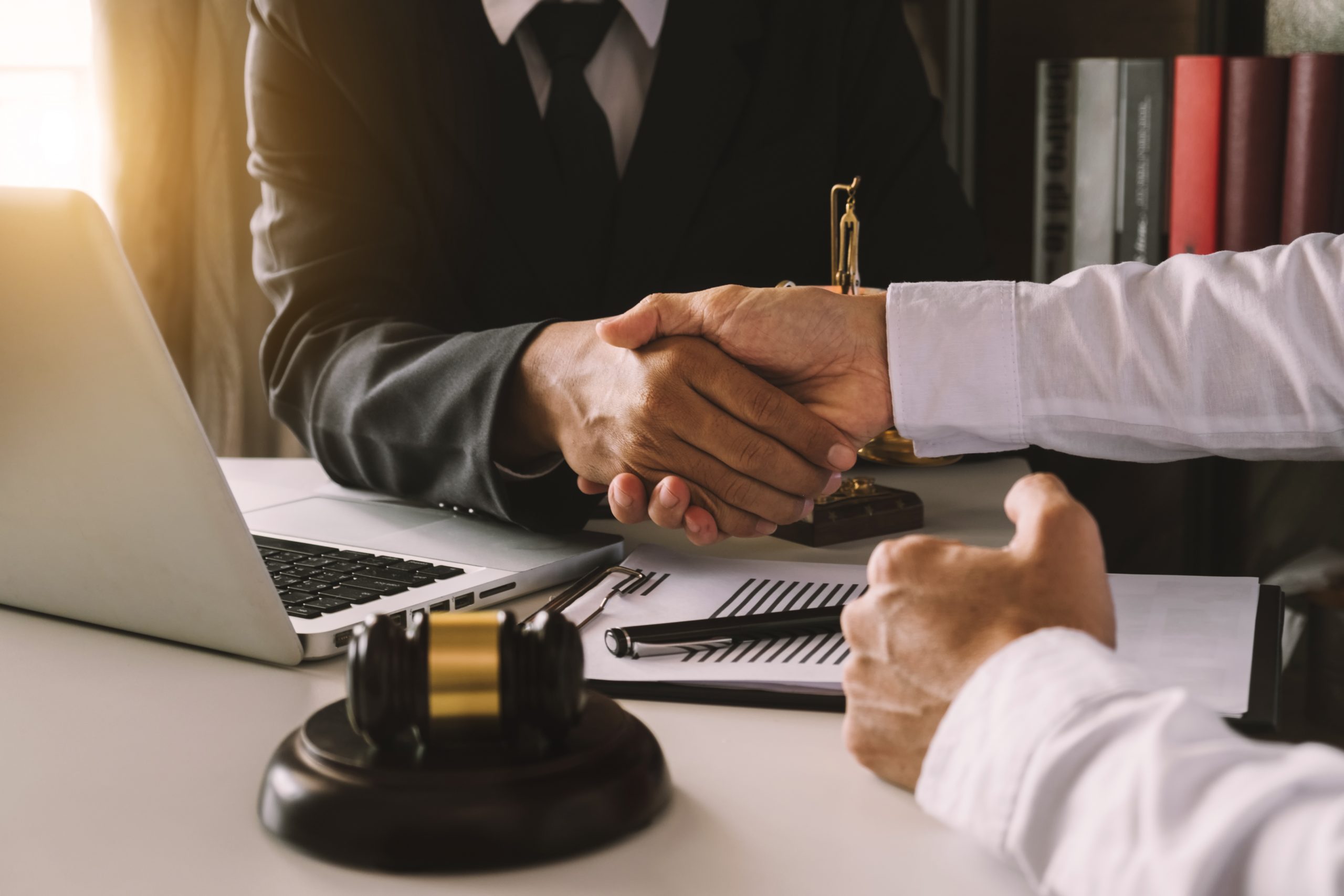 What You Need to Know When Hiring a Personal Injury Attorney
You might feel overwhelmed when trying to choose a personal injury lawyer. There are many to choose from, and if you have not had to hire a lawyer before, it can be difficult to know where to start. Here are some important considerations:
Your attorney should have experience with your particular type of injury case. A bicycle accident case can be very different from a truck accident case. Construction accidents can be very different from other types of workplace accidents. If your attorney does not have plenty of experience with your particular type of accident and injuries, he or she may not be able to get you the compensation you deserve.
Your attorney should have experience in the court where your lawsuit is filed. Attorneys must have experience appearing in court to be effective at trial. If your lawyer has appeared in your court before, he or she will know where to go, how things are filed, which court staff performs which functions, and other important details.
Your attorney should have experience handling cases in your specific area. The value of a case can be affected by the area where the accident occurred. An injury victim in San Francisco might have higher medical bills than a victim receiving the same services in a rural county. Because insurance companies try to calculate pain and suffering based on medical expenses, the rural victim might be offered less compensation, even though his pain and suffering were the same. An experienced attorney will know what a fair settlement value is for your particular case in your particular area.
So what is your case worth? This depends on many different factors. An attorney will have to review the particular circumstances of your specific case to determine what a fair settlement value would be. Here are some of the factors that can affect the value of your personal injury claim:
Any pre-existing medical conditions that exacerbated your pain or recovery. (For example, an injury victim might have a longer recovery from broken bones if she suffers from osteoporosis.)
Any conditions that exacerbated the stress of the accident. (If, for example, a woman were pregnant during the accident, her pain and suffering would be greater simply due to her concern for her unborn child.)
The egregiousness of the defendant's conduct. (If a company had been cited for negligence many times before, or if the negligent driver was drunk, this could affect your ability to settle your case.)
The nature of your recovery. (A long, painful recovery involving months of rehabilitation results in more pain and suffering than one that occurs quickly. This means more compensation for the injury victim.)
Will You Have to go to Court?
The answer to this question entirely depends on the defendant's insurance company. If the insurance company is willing to make a fair settlement offer, you may not ever have to go to court. If, however, the insurance company denies liability or refuses to negotiate, or delays payment, your attorney might have to file a lawsuit in order to protect your legal rights. Your attorney will let you know if this is necessary. Your attorney should also thoroughly explain the pros and cons of going to court and taking the case to trial.
What To Do After an Accident
Any accident can be an overwhelming situation. It is difficult to know what to do. By following these steps, you can help preserve both your health and your legal rights.
1. Call 911 at the Scene of the Accident
You should call 911 from the scene of an auto accident. Even if you do not think you need an ambulance, you will need the police to make a report. It is also a good idea to let emergency medical personnel evaluate you on the scene. You might have injuries that are difficult to detect. If you are injured in a workplace accident, you might not need to call 911, but it is still important to preserve critical information about the accident.
2. Get Any Information You Can at the Scene
You should get the names and phone numbers of anyone who witnessed the accident. In the workplace, this might simply be a list of what coworkers were on duty at the time of the accident. At the scene of a car accident, the police might obtain this information, but it is helpful if you can get the information as well (if you can do so safely). 
Smartphones have become a wonderful tool at the scene of car accidents. You can easily take photos of the damage to your vehicle, record video footage of the entire accident scene, and take notes about what you observe. Do not hesitate to record as much information as possible at the scene of the accident.
3. See a Qualified Medical Professional as Soon as Possible
It is important to have your injuries evaluated as quickly as possible after an accident occurs. If you don't, the insurance company could argue that you made your own suffering worse by failing to seek timely medical treatment. This can reduce the value of your personal injury claim. More importantly, you may not be aware of your injuries at the scene of the accident. Brain injuries, internal bleeding, and other life-threatening conditions can only be diagnosed by a qualified medical professional. 
If you choose not to leave the scene of the accident in an ambulance, you should still visit an emergency department or urgent care facility as soon as possible. If you choose not to do so, be sure to see your primary care doctor as soon as possible. It is important to be able to document your efforts to obtain proper medical care. 
4. Contact an Experienced Accident Lawyer as Soon as Possible
Once you have attended to your medical needs, it is time to address your legal needs. This, too, should be done as soon as possible. The longer you go without legal representation, the more likely it is that your legal right will be jeopardized. This might be because of something you accidentally say to the insurance company. It could be due to something you post online. Or it could even be due to something the insurance company tries to do (such as asking for a recorded statement about the accident). The sooner you have an attorney on your side, the better protected your legal rights will be.  
5. Follow Through With All Treatment Recommendations
It is important to be able to document your compliance with all recommendations from your medical providers. If you forget to fill prescriptions, or give up on physical therapy, or fail to show up for a follow-up appointment, the insurance company might claim that you made your own injuries worse. This can reduce the amount of compensation you receive for [pain and suffering (which is often the largest component of a personal injury award). By following through with medical treatment, you are giving your body the best chance to recover, and also protecting your legal rights. 
You May Be Asking Yourself, "How Do I Find the Best Personal Injury Law Firm in California?"
There's no doubt that hiring someone to represent your interests requires special care. You need to feel confident that the law firm you select has your best interests in mind and is committed to fighting for you in court. Personal injury cases can quickly become complicated, especially when it comes to reviewing medical evidence and determining what factors contributed to your injury. It can take time and expertise to pull together to the right materials to present a compelling case. That is why you need to hire a California personal injury law firm you can count on.
You don't have to search online for a "personal injury attorney near me." The best injury lawyers in California are right here. Our lawyers have over twenty years of experience. We have collected over 400 million dollars for clients in San Francisco, Riverside, San Jose, San Diego, Sacramento, Sherman Oaks, and throughout California. Clients across the state trust our lawyers to protect their legal rights after any type of injury. Call (888) 488-1391 or contact us online to schedule your free consultation with one of the experienced California personal injury attorneys at Arash Law led by Arash Khorsandi, Esq.