We Don't Just Win – Our Car Accident Lawyers in Los Angeles WIN BIG
The bustling city of Los Angeles is a hotbed for possible car accidents. Navigating the 405, the 101, the 10, and the 5 on your commute is often bumper-to-bumper, with tons of opportunities for rear-end collisions. Motorcyclists are free to lane split, running the danger of sideswipe incidents or accidents merging lanes.
Getting around downtown involves countless pedestrians and bicyclists. Drivers must pay strict attention at all times. Driving anywhere in L.A. is insecure, A car crash can happen in the blink of an eye. The vast majority of collisions, however, are preventable.
In reality, 94 percent of all accidents are attributable to human error. Keep in mind, vehicle collisions aren't accidents. An alcohol-related vehicle collision is simply that, a car collision because the term"accident" implies that these collisions, deaths, and injuries are inevitable.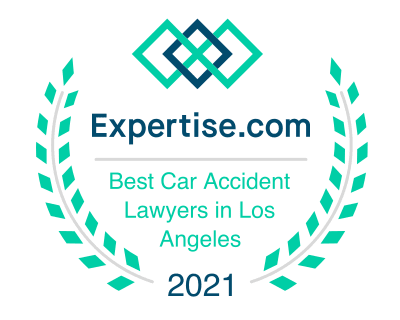 According to the CHP, Do The Following Immediately After An Accident:
Attend to the medical needs of anyone involved. Call 911 if necessary but remember that 911 is for emergencies only.
When there are no injuries, move your vehicle out of traffic to the nearest place of safety.
Notify the Department of the California Highway Patrol or the police department of the city where the collision occurred.
Exchange driver license, vehicle registration, and insurance information with the other driver or drivers.
Don't take or place any blame. Your insurance company has people trained to ascertain who's at fault.
Gather contact information from potential witnesses.
Take some time to write down details of the collision, such as:
Time of day
Traffic conditions,
Weather conditions,
The Events which led up to the collision.
Attention to the road, competence behind the wheel, and proper vehicle maintenance can lower the probability of getting into a collision. Negligence, recklessness, and breaking the law are in the heart of "accidents." At Arash Law, we have represented clients in dozens of car crash cases. We are aware of the common causes, defendants, and the way to fight for compensation for collision-related injuries.
Common Injuries in Los Angeles Car Accidents
The severity of injuries is falling. But, severe injuries still occur. In 2014, 639 victims suffered fatal injuries in a Los Angeles County car crash. We've helped clients recover compensation for injuries that include:
Lacerations and contusions
Broken bones and fractures
Burns
Traumatic brain injury
Whiplash
Internal organ damage
Internal bleeding
Spinal cord injury
Loss of limbs
Paralysis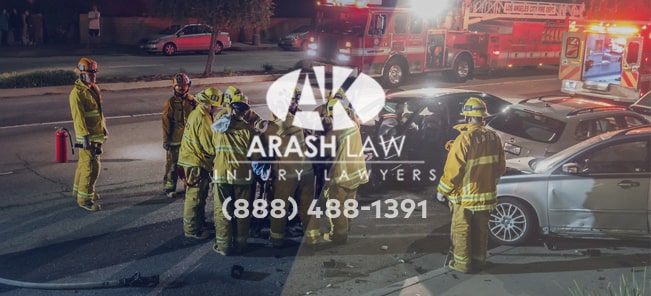 How Much Does it Cost to Hire a Los Angeles Car Accident Lawyer?
Our car accident law firm only gets paid when we win your case for you. If we do not win, we do not get paid. There are no upfront fees, as car accident attorneys. Our retainer agreement contributes to us working on a contingency fee basis — so we only get attorney fees if there's a successful recovery.
What If I Get Accused of Causing My Car Accident?
Since California is a comparative fault' state, you are able to collect compensation even if you played a part in the cause of the accident which you are involved in. . However, the compensation amount that you receive gets decreased by a percentage equal to a share of accountability in the vehicular accident. You can depend on our persistent trial attorneys to work aggressively to ensure liability is allocated accurately on your legal case so you get the whole compensation you deserve under the law.
---
Top Factors Involved in Determining Fault
There are many factors involved that our lawyers must determine to see who was responsible for your Los Angeles car accident, for example:
The police report
The police report is a very important part of the puzzle in the determination of who was at fault in an automobile accident.
Police officers are trained to ascertain responsibility in the face of contradictory stories and are trained to accurately"read" the signs at the scene of the accident. Insurance providers typically put significant
inventory in the police record.
Evidence gathered by you
Following your vehicle accident,
if you're not severely injured, it can be helpful to your ultimate case to take photos of the vehicles, injuries and the scene of the accident to assist your insurer to determine fault. If there were witnesses to the accident, be sure to jot down names and phone numbers, providing your Los Angeles car accident attorney a solid foundation on which to build your case.
Whoever admits fault in the scene
It's very important that you don't ever accept fault at the scene of an accident. Cooperate with the authorities, exchange information with the other driver, but do no more than state the truth. You might not be conscious of the actual cause of your accident, so even if you think you're the at-fault driver, allow the police and your insurance company to come to this decision on their own.
---
Los Angeles Lawyers Will Help you!
Filing a lawsuit after an accident is complex. Our legal team knows how to navigate this procedure successfully.
Here are some of the measures we will take when pursuing a claim for you:
Explore the crash that caused your injuries
Review police reports and interview eyewitnesses
Consult experts such as accident scene recreationists
Determine liability and fault
Negotiate with the insurer
Proceed to trial on your behalf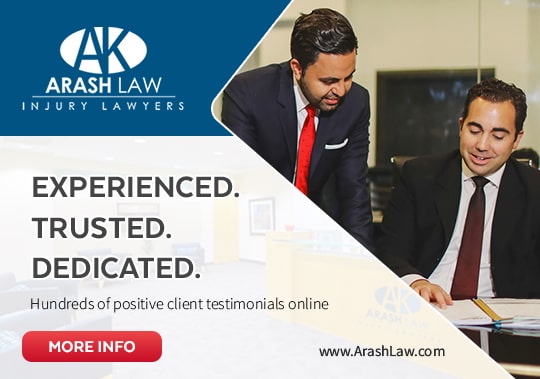 Car Accident Laws in Los Angeles, California
In our years of practicing law, we have seen a wide assortment of car accident types and causes. We can help you in an accident between a road rage driver; a rear-end collision, whiplash injuries, catastrophic injury, and wrongful death. Regardless of what the conditions of your car crash, you've got choices facing you. Talking to an attorney before talking to an insurance claims adjuster can provide you all the information and confidence you need during this difficult time. Discussing with an attorney is often the first step in getting your medical bills paid. Your accident might have left you with significant hospital expenses, ambulance fees, surgeries, medical equipment, disability, rehabilitation, or live-in care. As the bills stack up, you may wonder if you will get paid for your damages. An experienced Los Angeles attorney can help move your case together with insurance companies or the judicial system, leading to quicker payment for your invoices.
How Long Do I Need to File a Car Accident Claim in Los Angeles?
In California, you generally have two years from the date of the accident to file a personal injury claim against the negligent party (California CCP § 335.1). It may take your attorney a few months to investigate your accident. Therefore, you should speak with an attorney immediately after your accident. The earlier you call Arash Law, however, the earlier you can begin the process toward receiving compensation. Reach out to an attorney immediately to get your case proceeding. Following a settlement negotiation or court verdict, you'll be given a check in the agreed-upon quantity. Then you can focus entirely on recovery from your injuries.
Get a Free Confidential Consultation with an Award-Winning Los Angeles Car Accident Injury Lawyer
What Should I Do After Having an Car Accident in Los Angeles?
Nobody can forecast a car accident, but you can prepare for one. Using a car accident checklist in your glove box can keep you calm and organized following a car crash. It can let you know exactly what to do and what not to do and how best to protect your rights. When in doubt, give our accident law firm a call. Keep our local number, (310) 277-7529, in your contacts or written down in the event the worst happens.
Winning Isn't Everything
It's The Only Thing
WE HAVE RECOVERED OVER $200 Million
You are not alone after a serious collision. Here's what to do:
Stay Calm – Stay on the scene and be sure everyone is fine. Check yourself for injuries first, then check others. Remain calm and don't admit fault.
Get to a safe place. – Move disabled vehicles to the side of the road if you're able to. Place your emergency flashers to help prevent further collisions. Get somewhere safe to await the police.
Call 911 – Call the police to report your accident. Unless your crash was minor, without any injuries or property damage, you should call the cops. Authorities can record the incident, gather information, and make it part of an official document.
Exchange information – Swap titles, telephone numbers, and insurance information with the other driver(s) involved in the accident. Take photographs of the vehicles, license plates, and other vital details if possible.
Don't admit fault – Again, don't admit fault, even to the authorities. Stick only to the facts of what occurred when talking with a police officer. Be as detailed as possible in your description of the collision.
Seek medical attention – Visit the hospital or your primary doctor as soon as possible. Immediate medical care can decrease the damages you suffer from injuries. Tests and tests can identify internal injuries which may not show symptoms.
Tell your insurance provider – Most insurance companies have time constraints for how soon you have to report an accident. Call quickly and adhere to the agent's instructions for reporting your crash.
Speak to insurance adjusters – The moment the day of your accident, you might be given a telephone call from the other party's insurer. You may speak to the claims adjuster, but don't give any more information than is needed. Don't record a statement or take an insurance settlement deal until you talk to an attorney.
Create a file – Maintain accident-related files together and organized. Your file should have a copy of the police report, medical bills, the other driver's information, injury treatment programs, and any other files you have collected about the incident.
We provide free consultations so that you can talk about your car crash without risk or obligation. We can determine whether your case has merit, help you speak to insurance companies, and help you in filing a personal injury claim if needed. Follow this checklist, and you may come away from a catastrophic car accident with hope for the future. You'd have protected your rights, said nothing to put blame on yourself, and sought immediate medical attention for injuries. These are activities that can help if you will need to file a claim with the California civil courts to pursue damage compensation.
---
Speak with an Attorney in Arash Law as fast as you need after a crash.

We can help you through the process from beginning to end.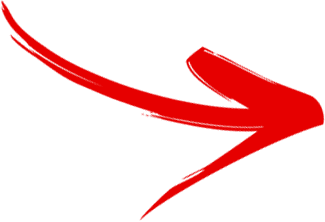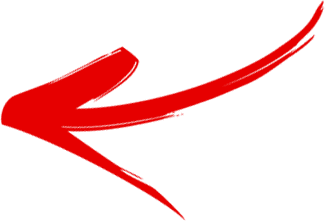 ---
Side-impact Collisions in Los Angeles
The definition of a side-impact collision is when the front of a vehicle hits the left or right side of another car. The extent to which automobile accident relies on the damages of the oncoming vehicle and what portion of the car that automobile collides with. Our lawyers are here in order to protect the victims of a side impact accident who are more likely to suffer severe physical and psychological injuries. Side impact car accidents most commonly occur in the middle of intersections because of people's failure to yield at a stop sign or red light.
Side impact automobile accidents could lead to severe injuries that may require particular care, along with costly medical treatments, surgeries, therapies, and other injury-related care. You might incur severe debt and sacrifices to pay for these expensive yet necessary medical care treatments.
If you're hurt in a side-impact car accident, our side-impact collision injury lawyer in Los Angeles might have the ability to receive compensation for your injuries, medical expenses, loss of wages, pain, and suffering, and other bus accident-related expenses. WE TAKE ALL OF OUR PERSONAL INJURY CASES ON CONTINGENCY! That means we do not get paid unless you get paid! No money upfront, no hourly charges.
Fatal Car Accidents in Los Angeles
Arash Law specializes in deadly car accidents leading to death. Family members have the right to receive damages for wrongful death, medical bills, and other expenses. Fatal car accidents are grave tragedies that impact the lives of so many people involved. Although a wrongful death lawsuit can't reverse your loss, it's a small step toward holding negligent people answerable.
We understand the intricacies involved in tackling these severe and psychological scenarios, and we cater to all our customer's needs.
As we take all our injury cases and wrongful death cases on contingency, you don't pay for anything until and unless your situation is resolved successfully. Recent deadly teenage car accidents in the Los Angeles, San Bernardino, San Francisco, Riverside, Sherman Oaks, San Diego, and Sacramento regions have been on the rise. We're here to help if you a victim of one of these road traffic accidents.
Families might need to make sacrifices to pay for these expensive yet necessary medical care treatments. If you or a loved one has been involved in a fatal car accident contact us now. Our deadly car accident lawyer in Los Angeles might have the ability to receive compensation for your injuries, medical expenses, loss of wages, pain, and suffering, along-with other road traffic accident-related expenses.
Head-On Collision Accidents in Los Angeles
Arash Law is experienced in a variety of forms of head-on car collisions in Los Angeles. A head-on accident is described as a front end of any two vehicles hitting each other. These kinds of crashes occur mainly at a traffic light, stop sign, or blind intersections and on freeways.
Head-on crashes in intersections occur when drivers disregard traffic laws and signs, such as red lights, stop signs or yield signs. Freeway head-on collisions usually occur when drivers input the wrong way on on-ramps or off-ramps, occasionally because of intoxication or drug use. In our law firm, our aim in a head-on collision case is to aid customers in every way.
We'll struggle to recover financial resources they need for lost earnings because of the injuries caused, medical bills and pain and suffering. Also, we'll help with getting you the best health care, physical therapy, mental health needs. Our customers are located across all of Los Angeles County. Head-on automobile accidents are complex circumstances, and we have the expertise to get you the very best recovery.
---
Help from a reputable head-on collision lawyer in Los Angeles is only a click-away…
---
Rear End Accidents in Los Angeles
The Los Angeles car accident injury attorney at Arash Law can represent you if you've been a victim of a rear-end car accident. Normally, rear-end collisions are the most frequent type of car accident. They also lead to the most severe injuries. In a typical rear-end accident scenario, driver"2″ hits driver"1′s" completely stopped car from behind, and since driver"1″ has no advance notice of getting struck, driver"1′s" injuries are usually long-lasting and severe.
This is the reason why our Los Angeles personal injury law firm and personal injury attorneys specialize in rear-end car accidents over any other kind of car accident. Our car accident injury lawyers in Los Angeles focus on getting you the best results for your own case. We represent drivers and passengers in all states. Not all personal injury lawyers are the same, so don't just settle before talking directly with one of our rear-end collision or car wreck lawyers. We take all our personal injury cases on a contingency basis.
Rear-end accidents can lead to injuries such as spinal cord injury, paralysis, or head trauma. Because of this, the victim may need particular care, along with expensive medical therapies, surgeries, therapies, and other injury-related care. If you're hurt in a rear-end car crash, the competitive automobile accident legal staff at Arash Law might have the ability to receive compensation for your injuries, medical expenses, loss of wages, pain, and suffering, along with other road traffic accident-related expenses.
Los Angeles Intersection Accidents
Our law firm has represented many car, motorcycle, bus, and truck accidents which have happened at an intersection. Most intersection accidents are caused by a driver who had been carelessly driving or on their mobile phone and not paying attention to the road. Intersection accidents could also happen when a driver is under the influence of drugs or alcohol, and only speeding and passing a red light.
Intersection accidents involve extensive medical bills, pain, and suffering and in our Los Angeles injury law firm specializing in accidents at road intersections, we can help the victim recover from all of the damages. In cases of acute injuries, such as paralysis or head trauma, the victim may need particular care, along with costly medical therapies, surgeries, therapies, and other injury-related care.
Families might need to make sacrifices to pay for these expensive yet necessary medical care treatments. If you were hurt in an intersection accident, the competitive car accident legal team in the Khorsandi Law Firm might have the ability to receive compensation for your injuries, medical expenses, loss of wages, pain, and suffering, and other accident-related expenses.
Texting While Driving
All drivers owe duties of care to everyone else on the roadway, including passengers in the car, other drivers, and pedestrians. Drivers accept this responsibility when they get behind the wheel. These responsibilities include obeying the rules of the road, driving safely, and preventing injury to others. Texting and driving is a significant violation of the obligation and can constitute negligence on a legal level. It's an unlawful action in California which may lead to someone else's severe injury or death.
California Vehicle Code, Chapter 12, Section 23123.5, has three provisions concerning mobile phone use:
No hand-held mobile phones.  No driver may use a hand-held mobile phone while operating a car to make calls or for any other reason. This legislation applies to all persons driving in California, whether they reside in the country or not.
No hands-free mobile phones for drivers under the age of 18.  Drivers 18 and older may talk on hands-free devices or through a speakerphone, so long as any earpieces don't cover both ears. Drivers under 18 can't use hand-held or hands-free devices.
No driving and texting.  There is a separate law which prohibits texting, emailing, social networking, and any other use of a wireless device while driving.
The sole exceptions to these laws are if the driver is making an emergency phone call, operating a vehicle on private property, or is an emergency service professional. The law doesn't apply to factory-installed devices inside the car.
Texting and driving kills.
If you have reason to think another driver was using a mobile phone behind the wheel, then talk to an attorney. The investigative team at Arash Law can obtain access to telephone records as possible evidence in your case.
Drinking and Driving Accidents in Los Angeles
Driving under the influence (DUI) is among the most flagrant acts of recklessness a driver can perpetrate. Despite knowing the risks, tens of thousands of drivers operate their vehicles after drinking alcohol each year. According to the California Department of Motor Vehicles (DMV), 176,223 injury collisions occurred with drivers in 2015. A total of 17,390 collisions involved alcohol, and 12,776 had drunk drivers. There were 433,231 total collisions, injury, and non-injury. Approximately 3,160 of these accidents were fatal. DUI cuts tens of thousands of lives brief each year.
If a drunk driver caused your accident, resulting in severe injuries or the death of a loved one, do not wait. Contact Arash Law as soon as possible. Police probably conducted a breath, blood, or urine alcohol test straight after the collision, or at least a field sobriety test. You may use this as proof of the other driver's intoxication or inability to safely operate the vehicle. There might also be eyewitnesses that can attest to viewing the driver drinking before getting into the car, or driving erratically in the moments leading up to the crash. You deserve to address a respectable Los Angeles car accident lawyer and thoroughly research your accident.
Should I Hire a Car Accidents Lawyer to Settle My Case?
While it's technically possible to represent yourself in a car accident case, it's not the wisest strategy. Self-representation can place you in danger of making errors and missing your chance to recover for your damages. Negotiating with insurance claims adjusters is difficult, and the stakes can be high. Protect your rights and your future by retaining an attorney to settle your case or take it to trial if need be. Our car accidents lawyers work on a contingency-fee-basis, which means you pay attorneys' fees if we win you a financial award.

The 7 Questions You Should Always Ask Before Hiring a Reputable Car Accident Lawyer in Los Angeles:
1. Have you ever handled an injury case like mine?
2. If I lose the case, will I be responsible for the costs?
3. What are the prices for your injury attorney services?
4. What legal-staffing and financial resources do you have to fight my case successfully?
5. Approximately, how long have you been handling car accident cases in Los Angeles?
6. About just how long will it take to resolve my personal injury claim?
7. What can be done in order to improve the chances of a prosperous outcome?
If you think you have reason to file a claim, keep a local car accidents attorney in Los Angeles near you who will help you browse car accident laws. Arash Law has years of expertise throughout California and has procured million-dollar settlements and verdicts for our clients. Our car accident staff can investigate your crash, identify the potential defendant(s), and file your claim with the civil court system as rapidly as possible. Don't delay — you are only a phone call away from studying your legal alternatives.