San Bernardino

Truck Accident Attorneys
with over $500 Million Recovered in Compensation for Injury Clients.
You May Be Entitled to Compensation

Schedule your Free Consultation with a

Reputable San Bernardino Truck Accident Attorney
By calling (888) 488-1391, we can tell you if you have a case or not, without any obligations to sign!
Located in Southern California, San Bernardino spans 81 square miles, boasting mild winters and hot, dry summers. San Bernardino is home to over 222,000 residents, ranking as the 17th-largest city in California. It is also the county seat of San Bernardino County. Several colleges and universities are located here, including California University of Science and Medicine, San Bernardino Valley College, American Sports University, and The Art Institute of California – Inland Empire. Residents and visitors alike enjoy many parks in San Bernardino, such as Glen Helen Regional Park and Blair Park.
Stater Bros., the County of San Bernardino, the San Bernardino City Unified School District, Kohl's, and the California Department of Transportation are some of the city's top employers. If you've been involved in a truck accident in this area, it's crucial that you contact an experienced San Bernardino truck accident attorney as soon as possible.
Paz v. Airfax Logistics (settled on 5/26/2020) – settlement in a case involving a client who was involved in a trucking accident and sustained a traumatic brain injury and other trauma.
– 
Tina Eshghieh
Size matters a lot, especially when discussing large commercial trucks. These "big rigs" can weigh at least 25 times as much as the average passenger car when fully loaded. Accounting for their substantial mass and the speeds they travel, lengthy braking times, blind spots, and any loss of control can be fatal. A crash involving a commercial truck and a passenger vehicle frequently causes severe injuries, significant property damage, and, sadly, sometimes, the loss of life.
If you or someone you love becomes a victim of such a traumatic collision, you want the most experienced San Bernardino truck accident attorney available. You'll find that attorney at our award-winning law firm. San Bernardino County is experiencing an uptick in its population, as it increased by more than 425,000 residents between 2010 to 2019. Now more than 4.2 million residents call San Bernardino County home.
More residents combined with a recent sharp increase in major warehouses results in more trucks traveling on the county's roads, thoroughfares, and highways. Unfortunately, this means more big rig accidents too. It's essential to understand that truck crashes and the subsequent legal matters they bring are more complex than accidents involving only passenger vehicles. When you need one, you will want to hire a San Bernardino personal injury attorney who is experienced in truck accident claims so that you receive the justice and fair compensation you deserve.
San Bernardino Truck Accident Statistics
San Bernardino County roads had over 11,000 total motor vehicle accidents in 2013. Many of these involved semi-trucks. As a result of these accidents, 11,735 victims were injured, and 236 (approximately 2 percent of all accident victims) lost their lives. Even though the majority of truck accidents happen in outlying rural areas, residents and visitors to city centers in San Bernardino County remain at risk.
Suppose you or a family member suffered injuries in a motor vehicle accident with a large truck. In that case, you could be entitled to compensation for your damages. Representation from a skilled San Bernardino truck accident attorney can help ensure the maximum compensation possible according to your damages.
There's no doubt that commercial trucks have an integral role in the American economy as they transport goods across the state and country. However, these trucks can create significant dangers to other drivers on the road simply because of their loads. If you were injured in a truck accident, be sure to obtain legal representation from a well-versed San Bernardino truck accident attorney at Arash Law managed and operated by Arash Khorsandi, Esq.
With the help of such an attorney, you may be able to recover compensation for your damages, including medical bills, lost wages, pain and suffering, and more. Call us today at (888) 488-1391 to schedule your no-obligation consultation with one of our legal experts.
What Are Commercial Trucks?
Trucking and the transportation of goods are among the most critical aspects of the U.S. economic landscape. Whether they know it or not, Americans count on them to deliver goods, including those purchased online, all throughout the country. However, a crash with one of these large commercial trucks sadly results in the death of at least one individual in the passenger vehicle 67 percent of the time.
There are also other commercial vehicles that pose a danger to others on the road. California drivers must contend with several different types of commercial trucks, including:
Delivery trucks
Garbage trucks
Cement mixer trucks
Flatbed trucks
Dump trucks
Tow trucks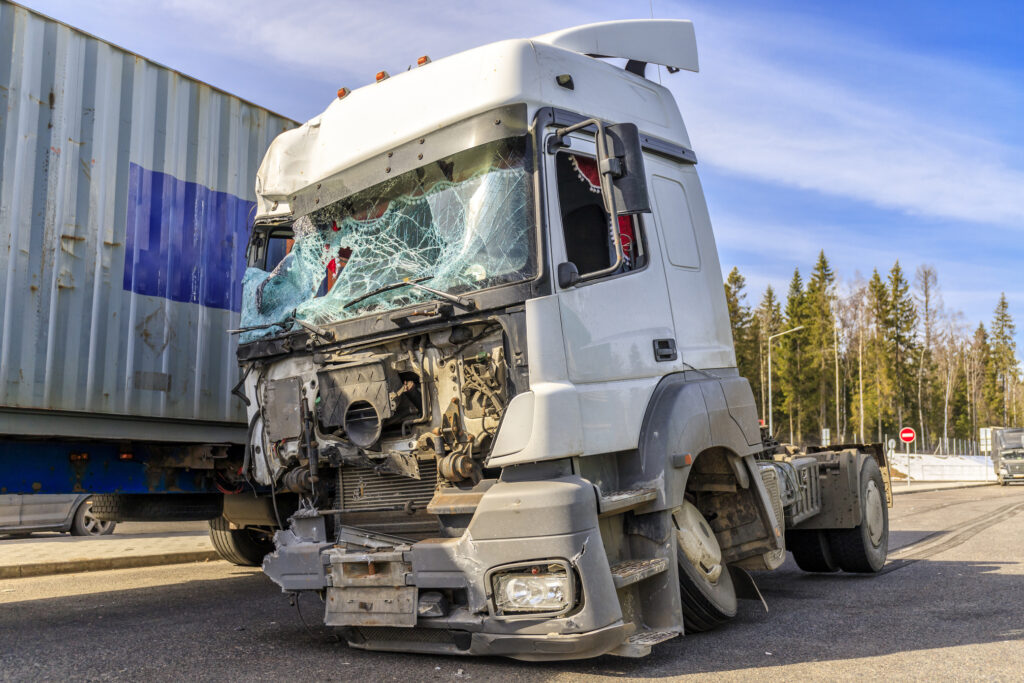 800+ Real Client Reviews Verified by Google
Common Causes of Truck Accidents
According to the 2017 Federal Motor Carrier Safety Administration's (FMCSA) Pocket Guide to Large Truck and Bus Statistics, there were 14,000 accidents involving large commercial trucks in just 2015. Of those, 3,600 involved at least one fatality, and 83,000 resulted in various injuries. Dangerous or negligent commercial drivers should be reported to local law enforcement and at FMCSA.gov. The FMCSA also publishes a list of the most common causes of San Bernardino County truck accidents. This list includes:
Occurs when someone operates a commercial vehicle while under the influence of alcohol or illegal drugs, prescription medication, or over-the-counter medication. California drivers are over the legal limit if they have a Blood Alcohol Concentration (BAC) of 0.08 percent or higher if they are at least 21 years of age.
If they aren't yet 21, the BAC limit of 0.01 percent or applies. For anyone of any age on a DUI probation, a BAC of 0.01 percent or higher is illegal. Drivers requiring a CDL (Commercial Driver's License) to drive their vehicle are over the legal limit with a BAC of 0.04 percent or higher whether they have a CDL or not.
Every driver must obey the speed limit in the area they are driving. They must also adjust their speed according to current weather, traffic, and road conditions, or the amount and type of cargo in their truck. Commercial drivers who exceed the speed limit, tailgate other vehicles, or are recklessly driving create an extreme danger for themselves and others on the road.
Frequently, large trucks rear-end passenger vehicles because the truck driver was driving at an unsafe speed or following too closely. Without enough time or space, they can't stop in time to prevent a crash. These types of collisions can cause catastrophic injuries or even fatalities.
All drivers should keep their eyes on the road while behind the wheel, especially commercial truck drivers. To operate their large vehicle safely, their hands should always be on the wheel. Distracted driving is a frequent cause of vehicle injury accidents around the country. In fact, distracted commercial truck drivers have caused a number of fatal collisions in San Bernardino County.
Distracted driving includes texting, talking on a car or mobile phone (or using some other telecommunication device, such as radio), reading, using a laptop, watching a movie on a mobile device, looking for something in the cab, or otherwise taking eyes off the road. Even passengers and pets can cause distractions.
Commercial truck drivers should only change lanes when it's safe to do so. Drivers on unfamiliar roads are notorious for making last-minute and highly dangerous lane changes that result in an accident. Before making a lane change or turn, truck drivers should use their turn signals and check their rear-view and side-view mirrors several times.
Fatigued driving is a significant problem in the U.S. today, causing about 40 percent of all truck-involved accidents. All commercial drivers who work long hours should pull over and rest at appropriate locations whenever they feel tired. Sadly, those who try to push through their fatigue in hopes of meeting a deadline or making more money have an increased chance of causing a San Bernardino truck accident.
Large commercial vehicles, such as tractor-trailers, must make slow and wide turns. However, they should only attempt this when there is no oncoming traffic and vehicles are far enough away from them that they won't risk being crushed under their truck's trailer or otherwise colliding with the vehicle.
Truck drivers also need to diligently obey traffic control signs and devices like stop signs, traffic lights, and railroad signals. Truck drivers have a duty to exercise care and caution while driving in and around intersections. They must watch for other vehicles and also for more vulnerable pedestrians and bicyclists.
This isn't an exhaustive list of common causes of truck accidents. However, they do cover most reasons for truck accidents in San Bernardino County. Some of the most frequent problems leading to truck accidents include:
Difficulties with the Vehicle's Brakes – Approximately 41,000 or 29 percent of trucks had accidents due to brake issues.
Drivers Going too Fast – About 32,000 or 23 percent of these crashes result from the truck driver going over the legal speed limit.
Drivers not Familiar with the Roadway – 31,000 accidents or 22 percent of crashes are related to the driver being new to the roadway.
Roadway Problems – 29,000 or 20 percent of truck accidents were caused by a problem with the road.
Our San Bernardino truck accident attorneys have helped injured victims in all types of accident situations. We perform a comprehensive investigation into your accident to determine who is liable.
Who Is Held Liable for Truck Accidents?
Each truck accident case is unique and should be carefully assessed to determine all possible sources of liability. What makes matters even worse is that frequently there are intricate layers of ownership of trucking companies and business structures specifically used to limit liability in the event of an accident. Responsible parties in a big rig accident might include:
The truck's owner
The truck's driver
The trailer's owner
The trucking company
The warehouse or workers who loaded the truck
The shop responsible for truck maintenance
Manufacturers of defective brakes, tires, or other truck parts
The road design company or municipality
For many truck drivers, it's not the first time they have violated safety rules. They might have a record that the trucking company is aware of but selectively ignores. Sometimes, the company encourages dangerous driving to guarantee on-time deliveries. Trucking companies are legally required to maintain detailed records regarding their:
Hiring and training practices
Fleet and equipment maintenance and repairs
Their drivers' driving times
It takes a well-versed San Bernardino truck accident attorney with a comprehensive understanding of state and federal trucking regulations to get you the justice you deserve.
Our client was driving with his wife and son on a two-lane highway when a drunk driver crossed the double yellow lines, causing a head-on collision that claimed the life of a loving wife and mother.
– 
Arash Khorsandi
San Bernardino Truck Accident Lawyers

Representing Commercial Truck and Industrial Van Crash Victims
Our firm represents injured clients harmed all types of commercial vehicles, such as:
Semi-trucks
Delivery vans, such as UPS and Fed-Ex vans
City, county, and other municipal trucks
Emergency vehicles
Public utility vehicles
Garbage trucks
Dump trucks
Tanker trucks
Cement trucks
San Bernardino Truck Accident Liability
Most of the time, the trucking company is legally responsible or liable for truck collisions in San Bernardino. They need to be held accountable for the negligence of their drivers and any other forms of negligence, including:
Deferred fleet maintenance
Poorly maintained trucks
Lost loads
Inadequate driver training
However, there are rare cases in which the trucking company isn't responsible for the crash. For example, if the accident was the result of an improperly maintained road. Road hazards like potholes and debris can all potentially cause an accident. Suppose these types of factors are what caused the truck accident.
In that case, the county and highway authority may be held responsible instead of the trucking company. The manufacturers of the cargo, the truck, or truck parts may also be liable for a crash. Suppose the products the truck was carrying caused it to catch fire, or explode, ultimately causing an accident. In that case, the manufacturer should be held responsible.
By hiring a San Bernardino truck accident attorney to handle your complex personal injury case, you can ensure that the right parties are held accountable for your damages, even if it's multiple parties.
Pursuing Damages in a Truck Accident Claim
Truck wrecks are often disastrous for the people in the passenger vehicle. If a truck hits a pedestrian or bicyclist, there's a high chance of a fatality. A potential lawsuit could mean recovering thousands, if not millions of dollars in compensation for the victim's physical injuries or the death of a beloved family member.
A skilled San Bernardino truck accident attorney helps victims obtain compensation for past, present, and future medical expenses arising from their injuries. You should also receive compensation for the pain and suffering you have endured.
However, obtaining these damages frequently involves handling the trucking company's insurance adjusters. They make it their mission to play hardball to try and pay the least amount on your claim that they can. When you have a seasoned San Bernardino truck accident attorney represent your claim, they cannot use these tactics to attempt to strong-arm you into accepting a settlement far less than what your claim is worth.
Is a San Bernardino

Truck Accident Attorney Really Necessary to Pursue a Truck Accident Claim?
Experienced, Aggressive San Bernardino Injury Attorneys For All Truck Accident Cases
Suppose you or someone you love sustains a serious injury or wrongful death because of the negligence or carelessness of a commercial truck driver or another party. In that case, you have the legal right to seek monetary compensation for your damages. You might be wondering why you should work with a San Bernardino truck accident attorney if you've been injured in a truck crash.
Their expert knowledge and understanding of the trucking industry, its rules and regulations, and the agencies involved make San Bernardino truck accident attorneys an invaluable asset when pursuing the compensation you are entitled to. They can identify liable parties, including the truck driver, the company that owns the truck, or the truck's manufacturer.
Our firm also take steps to collect and preserve the evidence and information required to build a convincing case. We will assist you in identifying all of your compensable damages. Also, your San Bernardino truck accident attorney is skilled in negotiations and may be able to get you the compensation you deserve without going to court. They also work at decreasing your stress during this difficult time while they continue to fight on your behalf.
Truck Accident Settlement
A top rated and large delivery truck company rear ended our client on the freeway. Our client was a middle aged woman who suffered neck and back injuries. The defense tried to blame it on her weight and pre-existing conditions. Eventually, we were able to resolve the matter at mediation, before going to trial.
Truck Accident Settlement
A top rated and large delivery truck company rear ended our client on the freeway. Our client was a middle aged woman who suffered neck and back injuries. The defense tried to blame it on her weight and pre-existing conditions. Eventually, we were able to resolve the matter at mediation, before going to trial.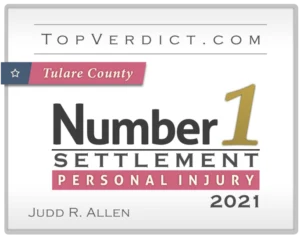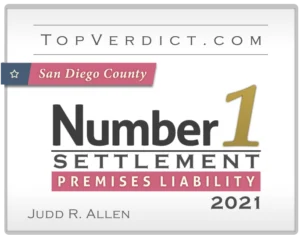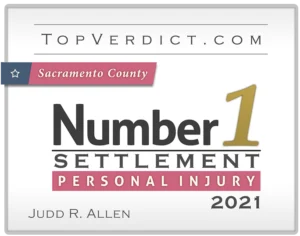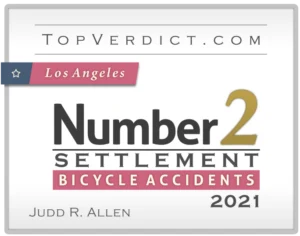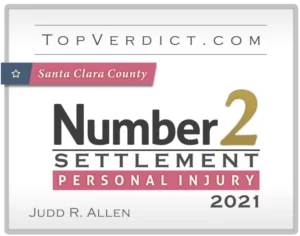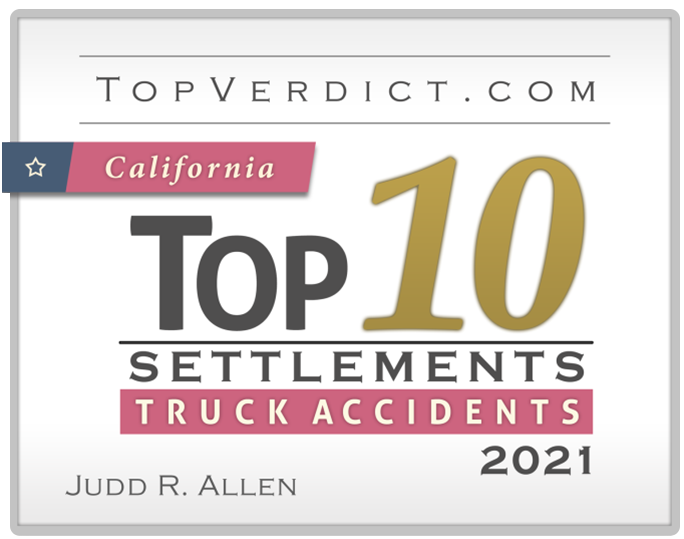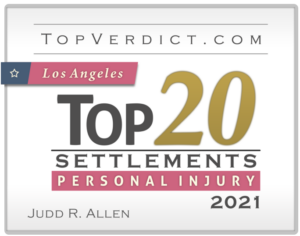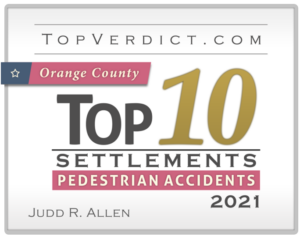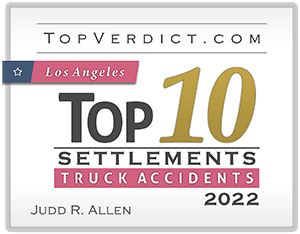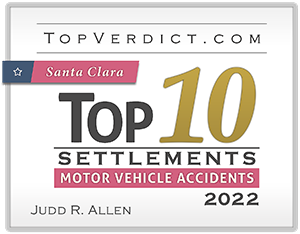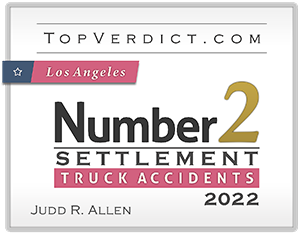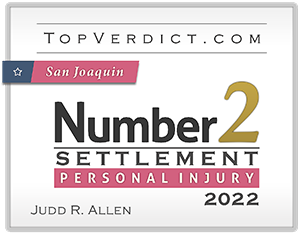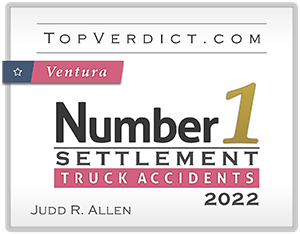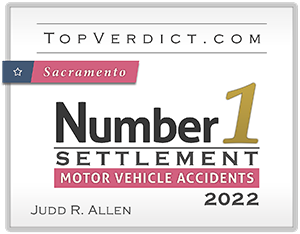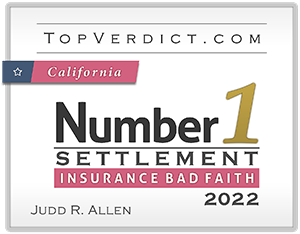 Call the Seasoned San Bernardino Truck Accident Lawyers at Our Firm Today
If you're looking for an experienced San Bernardino truck accident attorney, choose Arash Law led by Arash Khorsandi, Esq. We combine our professional expertise with an unwavering commitment to giving effective and compassionate assistance to injured victims in truck accidents. Our firm has recovered over $500 Million in damages for injury victims just like you. We represent personal injury clients in San Francisco, Riverside, Sacramento, San Jose, Los Angeles, San Diego, Sherman Oaks, and throughout the state of California.
We have multilingual staff members available to further assist those in need. We offer confidential no-obligation truck accident case reviews. Additionally, we will never collect legal fees unless we win your case. Contact the San Bernardino truck accident lawyers today at (888) 488-1391, or use our convenient online form to schedule yours.