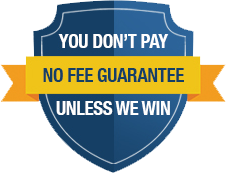 YOU MAY BE ENTITLED TO COMPENSATION FOR YOUR

MOTOR VEHICLE ACCIDENT

We can tell you if you have a case or not within five minutes, Call (888) 488-1391
FREE CONSULTATION  |  PAY NOTHING UPFRONT  |  OVER $200 MILLION RECOVERED  |  ZERO-FEES UNTIL WE WIN
---
California's Well Respected and Trustworthy Motor Vehicle Accident Attorneys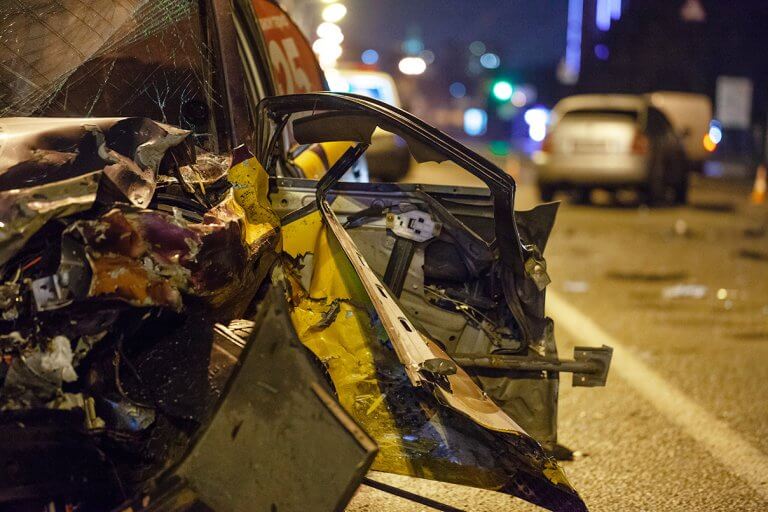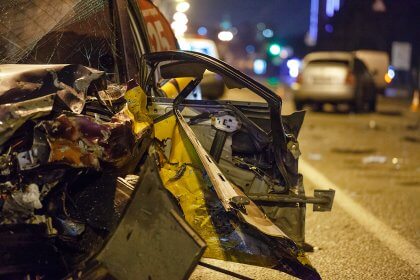 In the United States, motor vehicle accidents are the most frequent cause of personal injuries. Nearly 2 million people are injured in motor vehicle crashes annually.
Over 200,000 people are injured each year in California alone. In some cases, the California motor vehicle accident attorney will need to file a lawsuit to get the victim money for their damages. California motor vehicle victims can lose tens of thousands of dollars in:
Medical expenses

Lost income

Car repair expenses
The driver who caused the accident is liable to the other involved parties for paying their damages, such as those just listed. In California, the fault for a collision depends on which driver negligently caused the accident. Sometimes both drivers can be at fault. Even if this happens, one driver might be able to recover damages from the other driver. 
Of course, not every motor vehicle crash in California is caused by the negligence of another driver. Sometimes they can be caused by hazardous road conditions, defective vehicle parts, or even driverless vehicle malfunctions. When accidents like these occur, the manufacturer of the vehicle or its parts or a government agency could be held liable for the victim's damages. 
Sometimes injured individuals need to hire a California motor vehicle accident attorney to get the compensation they need to cover their damages. California is known in part for having some of the nation's busiest and most-crowded highways. Every day this state's roads see the likes of:
Tourists traveling on vacation

Large commercial vehicles transporting goods both locally and nationally 

Residents on their way to or from work or errands
With so many vehicles sharing the same roads, traffic congestion, gridlock, and (most seriously) car accidents – both deadly accidents and those resulting in severe injuries – will undoubtedly follow.
California Car Accident Statistics
California car accidents happen more than they should. The Traffic Safety Facts released by the National Highway Traffic Safety Administration (NHTSA) revealed that there were an estimated 6.3 million police-reported crashes last year. These accidents caused the injuries of 2.44 million individuals on roads all across America. Many occurred because of the carelessness and negligence of other drivers. Here are multiple concerning statistics about motor vehicle accidents nationwide:
Approximately 36,000- 40,000 individuals die annually due to injuries suffered in a motor vehicle accident 

Nearly half of all fatal motor accidents involved drivers or passengers not wearing their seatbelt during the car crash 

Alcohol is involved in 29 percent of all traffic fatalities in the United States 

California had 3,563 fatal accidents in 2018 alone

In 2017 (the most current year data is available), the Mileage Death Rate (MDR) in California – fatalities per 100 million miles traveled – was 1.13

Drunk driving fatalities (fatalities in crashes involving a driver or motorcycle rider with a blood alcohol concentration, or BAC, of 0.08 or higher) were 1,069 in 2018

In 2018, 42 percent of all motorists with fatal injuries from motor vehicle crashes, who were tested, tested positive for legal and/ or illegal drugs
(Sources: National Traffic Stats, California Traffic Stats)
---
---
Common Injuries Caused by Motor Vehicle Accidents
Preliminary estimates from the National Safety Council show that in 2019, an estimated 38,800 individuals lost their lives to car crashes. Additionally, another 4.4 million estimated individuals were injured severely enough to require medical attention. Many reach out to an experienced California motor vehicle accident lawyer for help recovering financially from their injuries.
While vehicle manufacturers continue to research and use new life-saving features in the new vehicles they make, injuries due to vehicle collisions remain a severe risk to all Americans on the road. Here are a few of the most common car collision injuries that can happen, and what to do if you or someone you love is injured in a car accident.
Spinal Injuries
Whiplash is one of the most common types of spinal related injuries caused by motor vehicle accidents. This injury happens when the force of the accident causes the head to be thrown forward, then backward, or towards the side.
The velocity involved in this movement can cause substantial muscle and ligament strains in the neck and upper back. Most whiplash injuries will heal with time; however, some can cause permanent disability.
The upper and lower back can also suffer soft tissue damage and sometimes even disc herniation and skeletal trauma. With these injuries, recovery can take months or even years. The injured individual may require surgery, physical therapy, and/or long-term pain management.
Among the most costly and challenging car accident injuries to treat are severe spinal injuries. If extensive trauma occurs to the spine, total or partial paralysis or even death can occur. Sometimes spinal cord injuries cannot be completely corrected, or they will not completely heal on their own. These accident victims end up with permanent disabilities. In these cases, the victim won't be able to work, care for themselves, or participate in everyday activities or hobbies they once enjoyed. Their entire life is turned upside down due to a negligent driver.
Traumatic Brain and Head Injuries
In the United States, 17.3 percent of all TBIs (Traumatic Brain Injury) are caused by car accidents. This is an astounding number that should concern all motorists and those they share the road with. TBIs occur when force and quick movements cause the brain to hit the hard surface of the skull. Since the brain isn't fixed into position in the skull, it can move around when acted upon by another force. Sometimes the force of a car accident is enough to cause damage to the soft tissues of the brain.
When this occurs, the brain can have bruising, swelling, or bleeding. Skull fractures can even occur. Some TBI victims will suffer an immediate loss of consciousness, while others may not have any visible symptoms. TBIs are sometimes challenging to diagnose, and some victims may not have symptoms until much later after the accident.
TBIs require emergency medical care and sometimes extensive hospital regimens and follow up treatment. It's quite common to need several brain imaging diagnostics such as a CT (Computer Tomography) scan or MRI (Magnetic Resonance Imaging). 
Severe neurological injuries can cause significant impairment to the victim's cognitive functioning. They could require extensive or even lifetime rehabilitation. Recovery from a TBI can be lengthy and expensive. However, a California motor vehicle accident attorney can help you receive compensation for your damages.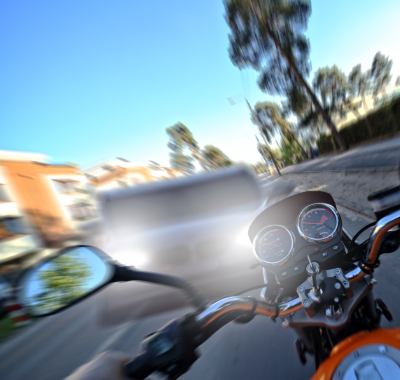 Fractures and Broken Bones
Car accidents commonly cause injuries to the upper and lower limbs. Sometimes breaks need emergency care, surgery, and, more often than not, follow-up care. Broken bones can cause many different complications, such as infections. Injured individuals may require physical therapy to recover.
If the break is severe enough, an amputation might be necessary, which will impact the victim's quality of life as well as their ability to care for themselves and engage in activities they enjoy.
Sprains, strains, or spurs are also common in automobile accidents. While they aren't usually complex to treat, they can require an extensive period of healing and rehabilitation to repair function in the injured area.
Facial Injuries
Facial injuries can be minor such as scrapes, cuts, or bruises. They can also be severe and include burns, deep lacerations, bone fractures, and dental/jaw damage. Even minor car accidents can cause significant facial injuries as the soft tissues of the face are especially vulnerable to impact with the vehicle's interior, debris from the road, broken glass, or personal items. 
When facial bones are damaged, significant scarring and cosmetic damage can occur, for example, in the case of a broken jaw. Some people need reconstructive (cosmetic) surgery to restore the normal function and look of the face. Some injuries, like a broken nose, are usually easy to treat. However, other injuries such as a jaw dislocation might require long periods of treatment and rehabilitation in order to make a full recovery. 
Psychological Injuries
In some cases, auto accident victims might be entitled to compensation for emotional distress. No matter the extent of physical injuries sustained in a motor vehicle accident, many people will suffer from one or more psychological issues associated with the event. Post-traumatic Stress Disorder
(PTSD) is a common disorder often requiring treatment by a mental health professional. PTSD can cause severe distress, which can be short-lived or require many years of treatment to return to normal thought processes. Other psychological problems resulting from a car accident due to the trauma of the event or the subsequent recovery include:
Generalized or acute anxiety

Severe panic attacks

Depression 
Psychological injuries can be difficult to treat and recover from. Those impacted might need therapy from a licensed mental or medical professional, medication, and lengthy rehabilitation to return to their normal or previous mental and emotional state. These victims can work with a California motor vehicle accident lawyer to receive compensation for these types of damages.
The Top Five Most Common Causes of Car Accidents in California
Speeding — Speed limits serve a crucial purpose. There's no arguing that speeding is unsafe. Excessive speeds can lead to fatalities in only milliseconds, possibly killing innocent motorists, bicyclists, and pedestrians. It is more difficult to notice and react to road hazards or other unusual conditions in the area at higher speeds. Judging turns and stopping to avoid sudden obstacles can be nearly impossible.
Drunk Driving —

It's widely known that driving under the influence of drugs and alcohol leads to tragic accidents. In the U.S., drunk driving is one of the leading causes of car accidents and fatalities. In 2018 alone, there were

10,511 deaths

attributed to drunk driving accidents. Deaths and damages related to drunk driving contribute to a cost of approximately $44 billion per year. Drivers who drive while under the influence put everyone on the roads at risk.

Organizations like

Mothers Against Drunk Driving

(MADD) work to prevent drunk driving, help those affected by drunk driving, prevent the underage use of alcohol and encourage stricter impaired driving policies nationwide, whether the impairment is caused by alcohol or drugs.

Distracted Driving —

It's common for drivers to think that they can still drive perfectly fine while talking or texting, using social media, setting their GPS, or playing music. Keep in mind that distractions don't have to involve a cell phone or other type of technology. It could be children in the back seat, emotions that get the best of a driver, or even driving past a disabled vehicle. Multi-tasking to the point of task-saturation while behind the wheel is a severe form of driver negligence.

Motor Vehicle Defects —

No vehicle is immune to possible design flaws or manufacturing mistakes. Frequent recalls are made on vehicle parts because they have the potential to create extreme dangers for drivers, their passengers, and others using the road. Common potentially fatal defects include roof crush, brake failures, and seatbelt malfunctions.

Driver Error — No driver is perfect. Everyone can make mistakes, whether it's over-aggressive driving, a judgment error, or one caused by inexperience. However, these are also forms of negligence that can lead to an injury or fatality accident. Inexperienced drivers, those getting their license for the first time or driving for the first time in a long time, often pose a danger to themselves, passengers, other motorists, and pedestrians. Arrogant drivers with no respect for others on the road do so as well. To prevent accidents, all drivers need to be attentive and courteous.
The Most Common Types of Severe Auto Accidents
Many types of accidents result in severe injuries for everyone involved. Here are the most common types of accidents that cause severe injury or death. These are some of the cases that a seasoned California motor vehicle accident attorney can assist with. 
Rear-End Accidents — These accidents happen when a rear driver crashes into the car in front of them. Rear-end collisions can be minor, but they can also be extremely severe. Their severity typically depends on several factors but mainly on how fast the rear car was traveling when it hit the front driver. 
Typically, in rear-end accidents, the rear drier is at-fault. Perhaps they were following too closely, speeding or distracted. However, there are some circumstances that would make the front driver the liable one. For example, if that driver was reversing when the accident occurred.
T-Bone Accidents — Sometimes called side-impact collisions, T-bone accidents happen when a car is hit on the side by the front or rear of another motor vehicle. As a broadside collision, these accidents often cause severe injuries for each car involved. 
Sideswipe Collisions — Sideswipe collisions occur when the side of one car collides with the side of another, usually while both vehicles are moving in the same direction. Drivers who fail to check their blind spots before changing lanes or drivers in parked cars that are moving into traffic commonly cause these accidents. These drivers fail to ensure that the lane they are moving into is clear of traffic.  At low speeds, these types of collisions can result in cosmetic property damage. However, when a sideswipe accident happens at high speeds, there can be severe injuries.
Head-on Collisions — When two vehicles collide directly with each other while traveling in opposite directions, it is known as a head-on collision. Even at slow speeds, these accidents can cause severe injuries and even death. 
Single Vehicle Crashes — When only one vehicle is involved in an accident, it is known as a single-vehicle accident. Even though there aren't other vehicles involved, the single-vehicle can hit a stationary object like a tree or a light pole. The driver could be intoxicated or fatigued. A single-vehicle accident can also be caused due to unsafe road conditions or poor weather.
Rollover Accidents — When a vehicle overturns as a result of a collision or a departure from the roadway, a rollover accident occurs. Rollover accidents are usually severe and often lead to severe injuries and fatalities.
Hit and Run Accidents — Whenever a driver hits another driver, pedestrian, motorcyclist, or bicyclist and leaves the scene of the accident without stopping, a hit and run accident has happened. Drivers are legally required to stop at the scene of an accident and provide contact information. If they don't, it is a crime within itself. For victims of these accidents, legal representation from a skilled California motor vehicle accident lawyer is essential. Otherwise, they may not receive the compensation available to them.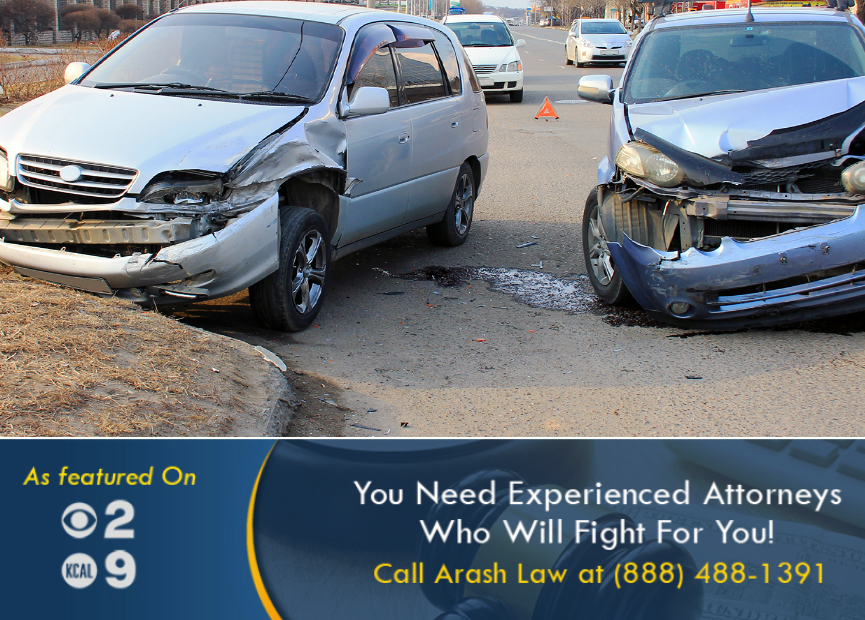 What Should You Do After An Vehicular Accident?
Being involved in a car accident is a shocking and frightening experience. You may be so stunned that you may not know what to do. At the scene of the accident, if possible:
Check your surroundings and ensure the safety of yourself and others. Traffic or even flames from the vehicles can be just as dangerous as the initial impact of the accident. 

If the area is safe, exchange insurance information with the other party involved. However, be sure not to discuss the accident from your point of view. 

Get medical attention as soon as possible. Keep in mind that some injuries might not be evident at the time. Any documentation showing that you received care right after the accident can significantly increase the value of your case. Healthcare providers can document how you are feeling and any symptoms or apparent injuries you experience.

Finally, seek legal help from a well-versed California motor vehicle accident attorney. The sooner you have a trusted advocate by your side, the better your chances will be of receiving the compensation you deserve for your injuries. Your attorney can help protect you from the tactics insurance companies use to prevent paying claims or paying them fairly. They can ensure that if you need to file a lawsuit, it is done within

California's statute of limitations of two years

from the date of the accident.
Establishing Fault in a California Motor Vehicle Accident
The emotional stress of an accident and the accompanying adrenaline rush make it far too easy to get caught-up describing details of your accident to whoever is around and willing to listen. Although you should always cooperate with law enforcement, you should keep your details as objective as you can. Anything you say could be misunderstood, twisted, or taken out of context to be used in a way that may make you more at fault than you really were. 
Establishing fault and liability is essential to any car accident. Don't point fingers or accuse the other party of fault, even if you are confident that you aren't the liable party. Leave that aspect of the case for your California motor vehicle accident lawyer and the authorities to take care of. It's one less thing that you need to worry about during this difficult time.
When you hire a California motor vehicle accident attorney, they will assess the circumstances of your accident from all angles. They will determine who is liable and what insurance policies there might be to draw from so that you can receive full and fair compensation for your damages.
Need Experienced California Motor Vehicle Accident Attorneys? Call Arash Law!
If you need reliable legal representation after a motor vehicle accident, Arash Law is here with knowledgeable California motor vehicle accident attorneys. We have two decades of experience serving clients all over California, including those in San Francisco, Riverside, San Jose, San Diego, Sacramento, and Sherman Oaks. To date, our personal injury clients have received $200 million in compensation for their damages with the help of our dedicated legal professionals.
Don't wait to seek the help you need after a motor vehicle accident. Call Arash Law today at (888) 488-1391 or complete our easy online intake form to receive your free car accident case evaluation with an experienced motor vehicle accident lawyer in California.
Whether a motorcycle crash led to your own severe injuries and disability or the death of a family member, contact us. Call (888) 488-1391 to schedule your free consultation anywhere in California. Our offices are conveniently located in Los Angeles, San Diego, San Francisco & Riverside, plus also serve the Irvine, Orange County, Fresno and Sacramento areas just to name a few..
OUR RESULTS
DO THE TALKING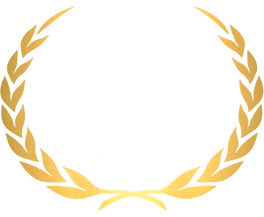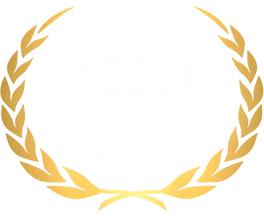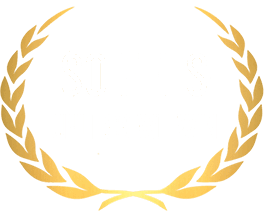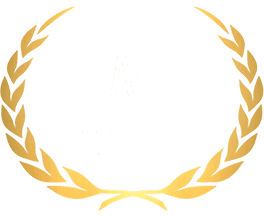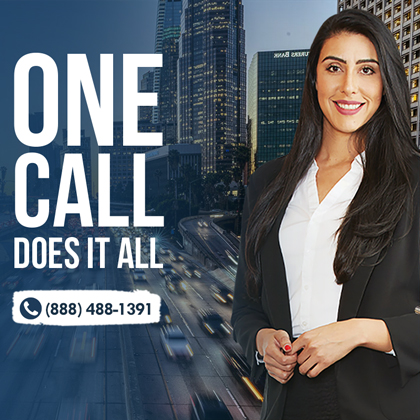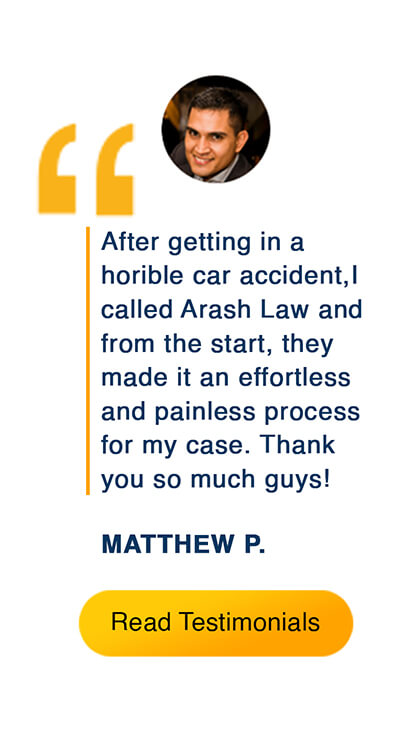 DID YOU KNOW?
TIME IS CRITICAL:
Personal injury laws in California give injury victims just a limited amount of time to negotiate a fair insurance settlement.