Our Glendale Injury Law Firm

DOESN'T JUST WIN,

WE WIN BIG!
You May Be Entitled to Compensation

Our Glendale Accident Injury Law Firm

Provide Skilled Representation For Families in Need
Glendale is a city in the San Fernando Valley and Verdugo Mountains regions of Los Angeles County, California. As of the 2020 U.S. Census the population was 196,543, up from 191,719 as of the 2010 census, making it the fourth-largest city in Los Angeles County and the 24th-largest city in California. It is located about 10 miles (16 km) north of downtown Los Angeles.
Glendale lies in the Verdugo Mountains and is a suburb in the Los Angeles metropolitan area. The city is bordered to the northwest by the Sun Valley and Tujunga neighborhoods of Los Angeles; to the northeast by La Cañada Flintridge and the unincorporated area of La Crescenta; to the west by Burbank and Griffith Park; to the east by Eagle Rock and Pasadena; to the south by the Atwater Village neighborhood of Los Angeles; and to the southeast by the Glassell Park neighborhood of Los Angeles. The Golden State, Ventura, Glendale, and Foothill freeways run through the city.
As a suburb situated on the eastern edge of the San Fernando Valley and Griffith Park, Glendale may not have the same exciting nightlife as trendy L.A. But because of its growing business district and eye-popping mountain views, the area has become an attraction.
However, with the good of increased business comes the bad—while it may come as a surprise, Glendale is also one of the worst places to drive in the country, consistently ranking as one of the most dangerous places for motorists. If you have been a victim of a Glendale traffic accident, you need an experienced Glendale car accident lawyer to help you recover the compensation you need to deal with the repercussions of the accident. Reach out to the Glendale car accident attorneys at Arash Law for the professional legal services you need to fight for the justice you deserve.
Paz v. Airfax Logistics (settled on 5/26/2020) – settlement in a case involving a client who was involved in a trucking accident and sustained a traumatic brain injury and other trauma.
– 
Tina Eshghieh
IF YES, You may be able to recover financial compensation. TELL US MORE: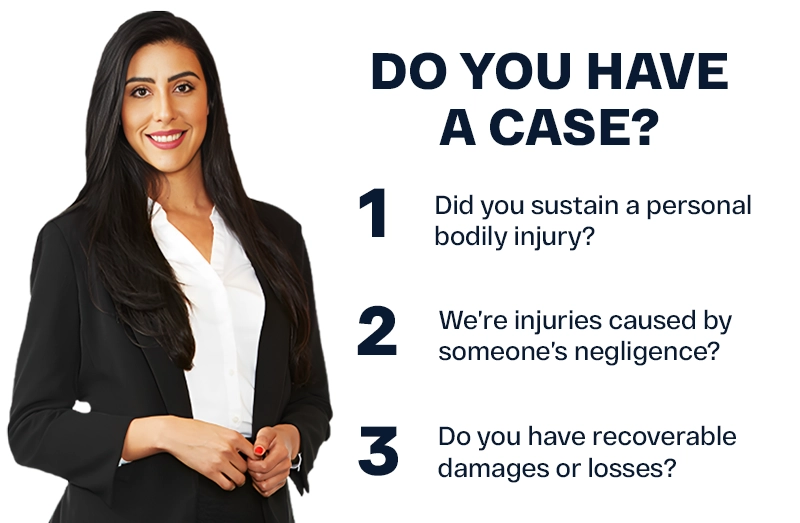 IF YES

, You may be able to recover financial compensation.

TELL US MORE:
Although car crashes can occur anywhere in Glendale, certain areas are more prone to accidents than others. For instance, the following intersections in Glendale are hotspots for vehicle accidents:
Brand Blvd. and Sanchez Dr.
Brand Boulevard and Goode Avenue
Glenoaks Boulevard and Western Avenue
Colorado Street and Brand Boulevard
Glendale Avenue and Wilson Avenue
Honolulu Avenue and Lowell Avenue
Glendale, California: Notoriously Dangerous for Drivers
Over the past several years, Glendale, California has been highlighted in the media as being one of the most dangerous cities for drivers. In 2017, the Los Angeles Times reported that drivers in Glendale were 83 percent more likely to get into an auto accident than the average driver across the United States.
Glendale was ranked 195 out of 200 cities in 2017 on the list of most dangerous cities ranked by Allstate. The insurance company reviews claims among comparable cities, and ranks the top 200. Glendale has never been ranked higher than 190.
Glendale also ranked low on the list compiled by the Office of Traffic Safety (OTS) in recent years. Most recently, Glendale ranked 49 out of 57 cities analyzed by the OTS with the following data:
Glendale ranked 35th for injury or fatality accidents.
Glendale ranked 51st for accidents involving alcohol.
Glendale ranked 16th for pedestrian accidents.
Glendale ranked 47th for accidents involving pedestrians younger than 15.
Despite being consistently ranked as a good place to live or work, Glendale continues to be ranked poorly in terms of traffic safety. Though it is unclear why, Glendale is considered "bad at pedestrians", which may serve as a warning if you are planning to visit Glendale, or if that is where you call home.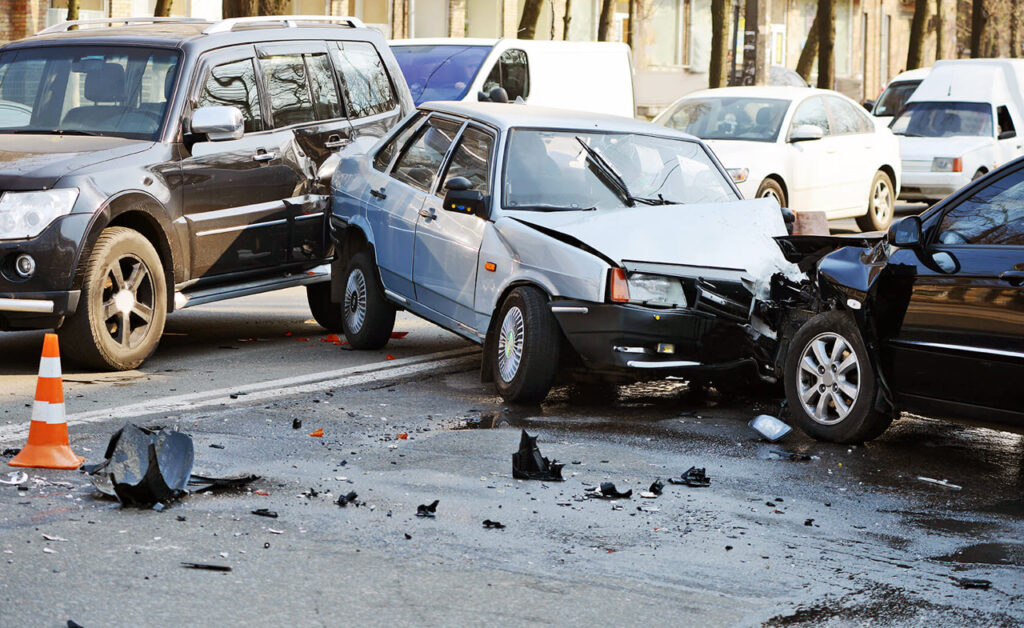 Although there are many types of personal injury cases, vehicle accidents are usually the most common. All drivers should be obeying the rules of the road and driving in a way that reduces the chances of an accident. Drivers are acting in a negligent manner if they do not do so. If a driver is negligent behind the wheel and causes an accident, they could be held liable for damages caused to other drivers, passengers, or pedestrians.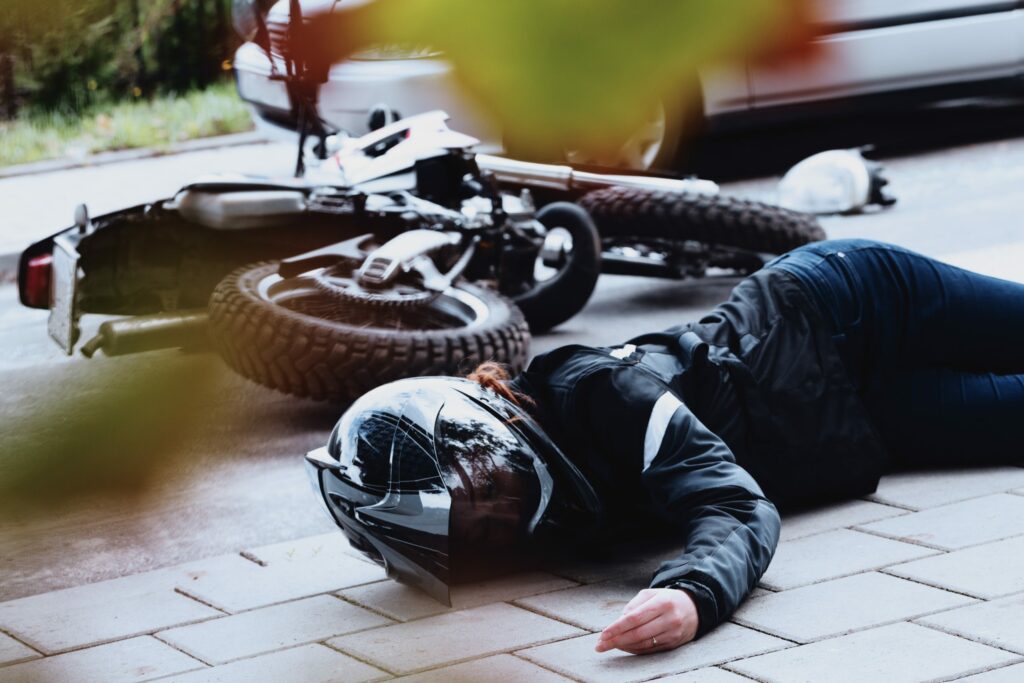 Accidents involving motorcycle riders can be especially serious, and motorcycle accident victims sometimes face an uphill battle in receiving the compensation they deserve due to the stigma of being a motorcyclist and the types of protective gear they were or were not wearing at the time of the accident. With the help of a dedicated Glendale personal injury attorney who is not afraid to stand up to big insurance companies, motorcyclists can recover compensation for their medical bills and pain and suffering.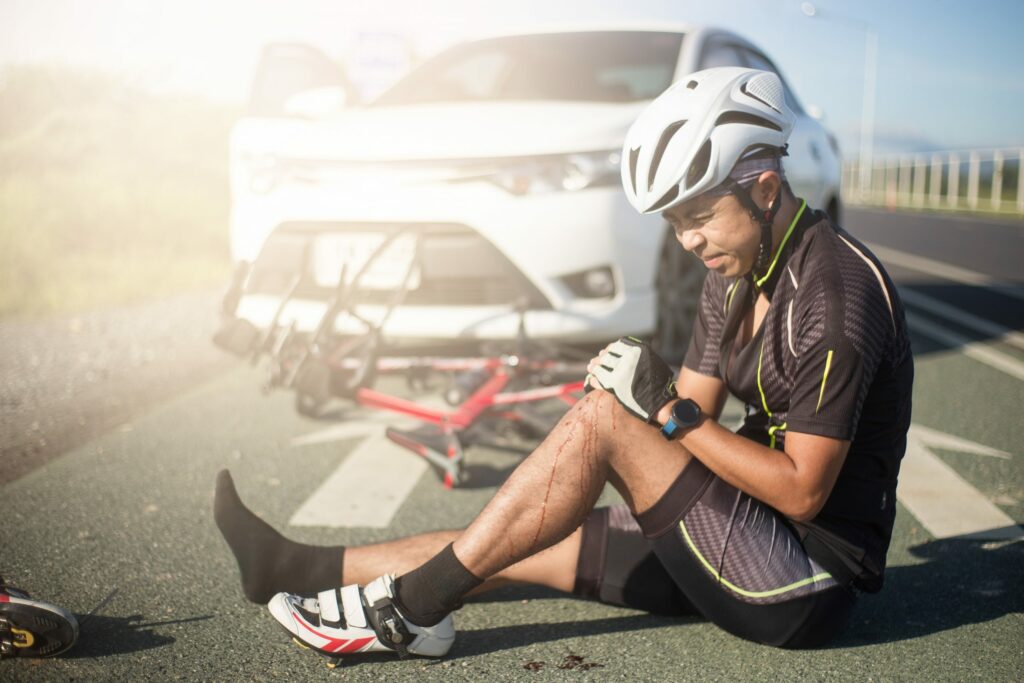 Bicycling is a popular hobby and way of commuting here in Southern California. However, vehicle drivers can sometimes forget that they need to share the road and watch out for the safety of those who choose to bike on or near roadways. According to the National Highway Traffic Safety Administration (NHTSA) data, California is the deadliest state for bicyclists. Drivers who are negligent in causing an accident with a bicyclist could find themselves liable for the damages they caused.
Truck accidents are notoriously dangerous and even deadly. Semi-trucks are large and heavy in comparison to other vehicles on the road, and the forces of physics impact big rigs differently. They require increased stopping time and are more prone to tipping over due to winds or improper loading. Their size can cause extensive physical damage to victims in other vehicles.
Truck drivers and trucking companies alike often face pressure and unrealistic expectations when it comes to how much driving they should be doing in a day, but they are still subject to federal regulations. When they ignore these regulations in an attempt to meet or exceed their work deadlines, they put the drivers around them in danger.
If you are injured in a truck accident, you need a personal injury lawyer in Glendale, CA who can help you recover maximum compensation for your losses and injuries.
Pedestrians often have little-to-no protective gear to keep them safe in a collision with an automobile, compared to the seatbelts, airbags, and other vehicle safety features in cars and trucks. Even a relatively low-speed collision can leave pedestrians with significant and sometimes permanent injuries. The experienced Glendale personal injury attorneys at Arash Law advocate for personal injury victims and help them recover compensation for their injuries.
Brain injuries, sometimes referred to as traumatic brain injuries or TBI, can occur from several different personal injury incidents, including car accidents. Whenever the skull is acted upon by a sudden and significant force, there is a risk of brain injury. Such an injury can impact the way a person thinks or alter their personality. In some cases, a traumatic brain injury can render an individual unable to take care of themselves or earn a wage.
If you or someone you love suffers from a TBI, you know how financially and emotionally draining it can be. Although you cannot turn back the clock and change what has happened, you can hire an attorney from our team to stand up for your legal rights.
Spinal cord injuries are one of the most severe injuries anyone can sustain. Victims of violence, automobile accidents, and premises liability cases are all at risk for a spinal cord injury. These injuries can lead to paraplegia, quadriplegia, or permanent or short-term paralysis of one side of the body or one limb. As with individuals who sustain a TBI, those who suffer spinal cord injuries may never be able to work or take care of themselves again. Their medical and support costs could be astronomical.
The experienced personal injury lawyer team at Arash Law helps the victims of spinal cord injuries recover compensation for their losses and cover their medical expenses.
Neck and Whiplash Injuries
Both drivers and passengers in automobile accidents are at risk for neck and whiplash injuries. When a car comes to a sudden stop—such as in a rear-end accident—the forceful and rapid back-and-forth movement of the neck can cause whiplash and other neck injuries. Victims may experience headaches, as well as neck pain and stiffness. Others may experience fatigue, dizziness, or tingling or numbness in the arms.
No matter your symptoms, if you have neck injuries or whiplash from a car accident, a personal injury attorney in Glendale, CA could assist you in receiving a settlement from the liable party or their insurance company.
Losing a loved one is never easy, especially if the death is sudden or occurs due to someone else's negligence. If you lost a loved one due to a personal injury, you might be able to file a wrongful death claim. If your loved one could have filed a personal injury claim if they had lived, certain parties have the right to lodge a wrongful death claim on their behalf. Call the personal injury and wrongful death attorneys at Arash Law for a free consultation, and our legal experts can walk you through the steps of pursuing a wrongful death claim.
It is the job of the property owner or caretaker to keep the property safe or to take care to warn people of any danger. Whether it be fixing broken stairs, reinforcing a handrail, cleaning up a spill in the grocery store, or something else, property owners or managers need to ensure that their space is safe for customers, visitors, and others. In the event that a property owner should have reasonably known about a problem and failed to act to prevent injury, they could be found liable for the injuries they caused.
Common Causes of Accidents in Glendale, California
Car accidents happen to everyone, and while sometimes it's hitting a curb or bumping a door, there are moments when dangerous wrecks occur. Unfortunately, the destructive actions of absent-minded drivers contribute to many car-related fatalities and injuries.
The causes of motor vehicle collisions are indefinite. However, in Glendale, they are more likely to be due to certain causes than others, including:
Speeding – Unfortunately, motorists who travel at unsafe speeds not only reduce the amount of time they have to react to hazards on the road but also increase the potential force in the event of a collision. In California, over 1,000 people die every year in crashes involving speeding. Studies show that the highest number of speeding-related fatalities and serious injuries occur in Los Angeles County.
Distracted Driving – Distracted driving is the act of driving while engaging in other activities that take the driver's attention away from the road. These activities may include texting and driving, eating and driving, and even something as seemingly benign as tuning the radio while driving. Whatever the distraction, deadly accidents can occur.
Driving Under the Influence – Drivers under the influence of drugs or alcohol have impaired reasoning, thinking, concentration, awareness, and reaction time. Motorists who choose to drive under the influence place the lives and well-being of everyone on the road in jeopardy.
Ignoring Traffic Signs and Rules of the Road – Road signs and signals are in place to reduce the number and severity of traffic accidents and to keep traffic in order. Drivers who break the rules create unpredictability and chaos on the road, putting themselves and other motorists, passengers, and pedestrians at severe risk of injuries.
One of the most devastating kinds of accidents to occur when a motorist ignores a traffic signal or light is a "T-Bone" collision. These accidents involve the front of one motor vehicle striking the side of another, making a "T" shape. Generally, these crashes occur at intersections when a motorist disregards a stop sign or a red light and drives through the intersection as another car is crossing the intersection.
Types of Injuries Sustained in a California Traffic Accident
Motor vehicle accidents in California result in all types of injuries to the people involved. When an individual is injured due to careless driving, they may be eligible for compensation. Any injury sustained in an accident should be taken seriously and evaluated by a medical professional.
Internal Injuries – Sometimes, the injuries that we sustain don't show themselves on the outside. Car accidents put pressure on our bodies from all different angles, which may cause harm we can't see. It's vital that after an accident, you see a medical professional and make sure there are no underlying injuries from the accident.
Head Injuries – One of the most common injuries in motor vehicle accidents is traumatic brain injuries. Whether the harm is a mild concussion or a severe TBI, damage to the brain can cause memory loss, headaches, and other more serious symptoms.
Emotional Trauma – Experiencing a car accident can provoke an onslaught of emotional pain, and PTSD after a motor vehicle accident is prevalent. Lasting symptoms of PTSD can impact your daily life and hinder your abilities like any other physical injury. Damage to your mental health is important and needs proper medical care. When another individual causes us harm, dealing with the repercussions can be stressful and disheartening. At Arash Law, we understand and empathize with how complicated the recovery process is and are dedicated to providing you with the best possible legal representation and advocacy we can offer.
What to Do After a Glendale Motor Vehicle Accident?
After a motor vehicle crash, the accident scene is often chaotic, leaving everyone involved feeling overwhelmed and panicked. If you are a victim of a Glendale car accident, you need to remember that the actions you take after the crash can not only help protect your health and safety but your legal rights as well. That is why you need to consider doing the following after a Glendale car accident:
Contact the Authorities Right Away – You need to call 911 immediately after your accident. This is the quickest way to alert authorities of the collision, get the crash on record, and notify medical personnel that you or someone at the scene needs immediate medical help.

Once the police arrive, they can start their preliminary investigation into the car crash and jot down their findings in their police report. If you decide to pursue legal action following the accident, the report can provide you with helpful evidence regarding what happened and who was at fault.

Gather Evidence From the Accident Scene – If it is safe for you to do so, gather as much evidence as possible from the accident scene. This should include photos and videos of the crash, the vehicles involved, their placement on the road, the damage to your car, your visible injuries, the weather conditions at the time of the crash, traffic signals near the accident, skid marks on the road, and any other evidence that can help show what happened.

Check for Witnesses – If there were witnesses at the crash scene, ask for their names and contact information. Witness statements can provide you with leads to investigate the cause of the collision and help back up your claim.

Exchange Information With the Other Drivers – Exchange information with all the drivers involved in the collision. You should collect names, driver's license numbers, contact details, and insurance information.

However, keep in mind as you exchange this information that you should avoid saying too much. Do not make any definitive statements about the accident, apologize for anything that happened, or take the blame for any part of the crash. Such comments can come back later and hurt your claim, affecting the amount of compensation you can recover.

Get Examined By A Medical Professional – Even if you do not require emergency medical treatment, you should still get checked over by a doctor following the car crash. Many times, serious injuries, such as severe brain trauma, can take days to manifest. Yet, the longer you wait to get medical assistance, the more damaging these injuries can become. Because of this, get examined by a doctor as soon as possible after a car crash.

Additionally, getting prompt medical treatment can help protect your legal rights. When you make a car accident injury claim, insurance companies will try to find anything they can to deny your claim or pay you less money than you deserve. By not getting treatment for your injuries after an accident, the insurance company can argue that your injuries from the accident were not that serious, and that any more severe damage was the result of a subsequent event, and thus they cannot be held liable for all of your claim. When you get checked over by your doctor, they will write down information regarding your injuries in a medical report. This report can serve as important evidence of a direct connection between the harm you sustained and the car crash.

Do Not Handle the Insurance Adjusters On Your Own – Once you file a claim, and maybe even before, an insurance company will have an adjuster reach out to you. These adjusters will claim to just be neutrally gathering information. But the questions they ask are aimed at uncovering information they can use to fight your claim.

Due to the deceptive practices insurance adjusters use, you should first reach out to an experienced Glendale motor vehicle accident attorney, like those at Arash Law, before talking with them. Your attorney can prepare you for topics you should avoid discussing with the insurance company, or they can even take over conversations with adjusters and other insurance representatives for you so that your legal rights are protected.
Contact Arash Law Glendale Accident Injury Law Firm Today
With Arash Law fighting on your behalf, you will not have to stress about taking on this legal battle alone. Instead, you can focus on what matters most—your healing and recovery. While you do so, our lawyers will take care of your claim. Once retained, we can:
Evaluate your legal claim, determine if you have a viable case, and figure out the legal options you may pursue.
Investigate the incident and secure the evidence needed to show fault and damage.
Bring in the experts, such as accident reconstructionists, to substantiate your claim.
Handle all the negotiations with the insurance company and pursue a just settlement offer.
Take your case to trial if the other side is unwilling to come to a fair agreement and fight for maximum damages.
If a Glendale car accident has befallen you or a loved one, do not wait any longer to pursue the justice you deserve. Instead, contact Arash Law today at (888) 488-1391 for your free case evaluation, and let our skilled car accident attorneys help you fight for the financial recovery you deserve.
We can also provide settlement assistance in the following areas across California counties: Alameda, Anaheim, Bakersfield, Berkeley, Contra Costa, Fresno, Irvine, Kern County, Long Beach, Los Angeles, Marin County, Merced, Modesto, Monterey, Oakland, Orange County, Pasadena, Placer, Rancho Cucamonga, Riverside, Sacramento, San Bernardino, San Diego, San Francisco, San Joaquin, San Jose, San Luis Obispo, San Mateo, Santa Barbara, Santa Clara, Santa Cruz, Sherman Oaks, Solano, Sonoma, Stanislaus, Stockton, Tulare, Ventura, and West Hollywood.
Get The Latest News from

The Best California Accident Law Firm Today