Glendale

Bike Accident Lawyers
with over $500 Million Recovered in Compensation for Injury Clients.
You May Be Entitled to Compensation

Powerhouse Bike Accident Lawyers Committed to

Protecting the Injured in Glendale
An urbanized metropolitan teeming with highways like Los Angeles County, which includes Glendale, does not discourage cycling as a popular activity and means of transportation but actually promotes it. Car culture, however, makes many motorists dismissive of cyclists—a dangerous behavior that contributes to bicycle accidents. When your rights as a cyclist are violated by negligent drivers, resulting in injuries, call Arash Law's Glendale bike accident lawyers at (888) 488-1391 for legal assistance in seeking fair compensation.
Cycling remains popular even in car-infested urban regions like Glendale and the rest of Los Angeles County. With many popular and scenic destinations to explore, riding a bicycle provides a healthier and more convenient option. However, the recklessness of other drivers increases the risk of collisions, which, in turn, highlights the vulnerability of cyclists when using the roadways. Despite the increasing advocacies and support from the public and government in promoting safety, bike accidents remain rampant.
Esteemed lawyer Arash Khorsandi, Esq. and his team of Glendale bike accident attorneys at Arash Law understand this well. Known as one of the most prominent personal injury law firms in California, the firm represents accident victims and their families in securing financial recoveries for their injuries. The fact that they recovered over $500 Million in awards and settlements for clients is a testament to their success. No injured victim is left behind to suffer alone in financial ruin. Complete this form or call the number above for a free consultation.
Polhemus v. Seaco Enterprises, Inc. (settled on 6/8/2021) – settlement in a case involving a client who was involved in a motor vehicle accident during the course and scope of his employment and sustained a traumatic brain injur
– 
TINA ESHGHIEH
How Can Glendale Bike Accident Lawyers Help You Recover Financial Damages?
Glendale bike accident lawyers play a vital role in helping accident victims like yourself recover financial damages. First, with their in-depth legal knowledge, they can thoroughly examine the incident and collect the necessary evidence to determine who is liable. You are assured that factors such as road conditions and third-party involvement won't be overlooked. Once a solid and well-supported case is built, they can start pursuing financial recoveries from the responsible party.
Second, Glendale bike accident attorneys guarantee that your rights as an accident victim are protected when dealing with insurance companies. Due to their experience and negotiation skills, they ensure effective negotiations with the insurers and can see through the tactics they use to downplay damages in order to minimize payment. With legal counsel, you have a greater chance of receiving fair compensation for all your losses and damages, including medical bills, property damage, lost wages, pain and suffering, and other related costs.
If insurance providers remain stubborn and a settlement isn't reached, your legal counsel is more than prepared to represent you in court and pursue litigation to secure the needed financial reparation. Overall, Glendale bike accident lawyers can assist in helping victims rebuild their lives. Through their legal expertise, navigating the complex process of seeking compensation after a bicycle accident will be less overwhelming.
What to Do After A Bicycle Accident in Glendale?
After being involved in a bicycle accident, you should act quickly to safeguard your well-being and legal rights. The following are vital steps to take for accident victims:
Move to a safe location if possible to avoid further injuries and collisions.
Report the accident by calling the police and paramedics. Describe the accident in detail, but avoid making assumptions.
Never admit fault, even to the authorities and especially to any insurers.
Explain your injuries to the paramedics in as much detail as possible, as doing so provides evidence for future claims.
Take pictures and videos of the scene using your phone, including the damage to your bicycle, the car that struck you, and the markings on the road. Also, make sure to keep any clothes and accessories you were wearing at that time.
Seek medical attention, even if you think your injuries are minor. Take pictures of your injuries and document all your medical expenses.
Exchange information with other parties involved, such as their license plates and insurance details, including eyewitnesses.
Contact Arash Law's experienced bike accident lawyers in Glendale immediately following your accident. Our law firm can collect the evidence needed to develop a compelling case for your claim. We will also handle all the negotiations with insurance companies. The only thing you will focus on is your recovery.
Bike Accident Statistics in Glendale, California
According to the data from the California Statewide Integrated Traffic Records System (SWITRS), all bicyclist fatalities and injuries in the state were 8,095 in 2020, 7,766 in 2021, and 8,831 in 2022. In Los Angeles County, the numbers are 2,533, 1,820, and 1,961, respectively.
The numbers for youth and child bicyclist fatalities and injuries are 652 in 2020, 820 in 2021, and 1,108 in 2022. In Los Angeles County, the numbers are 151, 125, and 172, respectively.
Another source from the National Highway Traffic Safety Administration reported that 966 bicyclists were killed in traffic crashes in 2021. Meanwhile, the estimated annual cost of bicycle-related accidents resulting in injuries and deaths is $23 billion.
800+ Real Client Reviews Verified by Google
What Are The Most Common Bike Injuries?
Los Angeles County is one of the riskiest areas for cyclists because of its chaotic traffic, disjointed neighborhoods, and complex roadways. Traffic congestion makes drivers less inclined to respect a cyclist's right of way and are, therefore, less tolerant of them. Moreover, the infrastructure for bicyclists, while existing, still needs improvement. All this and other factors resulted in a large number of bike-related injuries or deaths each year.
In California, all bicyclists aged 18 and under are required to wear helmets. The bicycle helmet laws also apply to all passengers aged 5 and under and those who ride scooters, skateboards, and in-line/roller skates aged 18 and under, whether riding on a street, bikeway, or sidewalk. But while adults are not obligated, wearing a helmet is still encouraged as a protective measure.
Due to limited protection and greater vulnerability, cyclists are more likely to suffer catastrophic injuries than other motorists. The following are the most common injuries they sustained in a bike accident.
Brain damage involves trauma to the brain, often resulting from a head impact or severe jolt. This can lead to various cognitive, physical, and emotional impairments, ranging from concussions to more severe and long-term conditions like traumatic brain injuries (TBIs). Several factors, including the speed of the car involved, can increase the risk of sustaining brain injuries.
Cranial hemorrhage refers to bleeding within the brain resulting from a head injury sustained during any accident. This condition can range from minor bleeding to more severe subdural or epidural hemorrhages, which can lead to various neurological symptoms.
When a car slams into a bike, causing the cyclist to slam into the pavement, the rider's spinal column may sustain a significant injury that extends from the neck all the way down to the hips. Serious cases of spinal cord injuries often result in permanent damage that ranges from paralysis to chronic pain. Intensive care is required to recover mobility.
Trauma to The Back and Neck
There is a risk of straining or spraining the muscles of your neck and back if the spine remains unaffected. Whiplash injuries, for example, can be a possible outcome. This type of injury still requires physical therapy and chiropractic care.
Though helpful, helmets provide inadequate protection for the bottom part of a cyclist's face, which, in the event of a collision, may crash into a car's frame, the pavement, or the curbs. This can result in jaw fractures, including the teeth and the nose, as well as the bones around the eyes, leading to a loss of vision.
Dental fractures involve damage to the teeth, which can be painful and may require dental treatment or restoration. During a bicycle accident, a fall or an impact to the face can result in broken or chipped teeth.
Although biker's arm is mainly associated with accidents involving motorcycles, it can also affect cyclists. When a cyclist loses their balance and fall, their arms receiving their full weight can cause nerve damage, notably to the brachial plexus in the shoulder as well as the radial, ulna, and median nerves in their forearms. Surgery can restore the damage, but some victims will possibly be left paralyzed in the affected limb permanently.
Shoulder injuries can range from sprains, strains, and dislocations to fractures of the shoulder joint or surrounding structures. The direct impact during a bicycle accident can injure the shoulder as the rider may be trying to break a fall with an outstretched arm.
A road rash is a skin injury resulting from cyclists sliding or skidding along the road surface after falling off their bike. It typically presents as abrasions or lacerations on the exposed skin and, depending on the speed of the fall and the use of protective gear, can vary in severity from minor scrapes to deeper wounds.
In many cases, when a cyclist is struck by a car, their bike collapses on one or both of their legs, crushing it. This can cause serious lacerations, tears in soft tissues like the hamstrings or Achilles tendon, as well as fractures around the hip, femur, ankles, and feet.
Various factors can influence the severity of bicycle accidents, including the speed of the accident, the protective gear worn, and the particular circumstances of the fall or collision. Prompt medical response and treatment are crucial for managing and recovering from these injuries. Make sure to document the injuries you sustained and their severity for use by Glendale bike accident attorneys in building your case.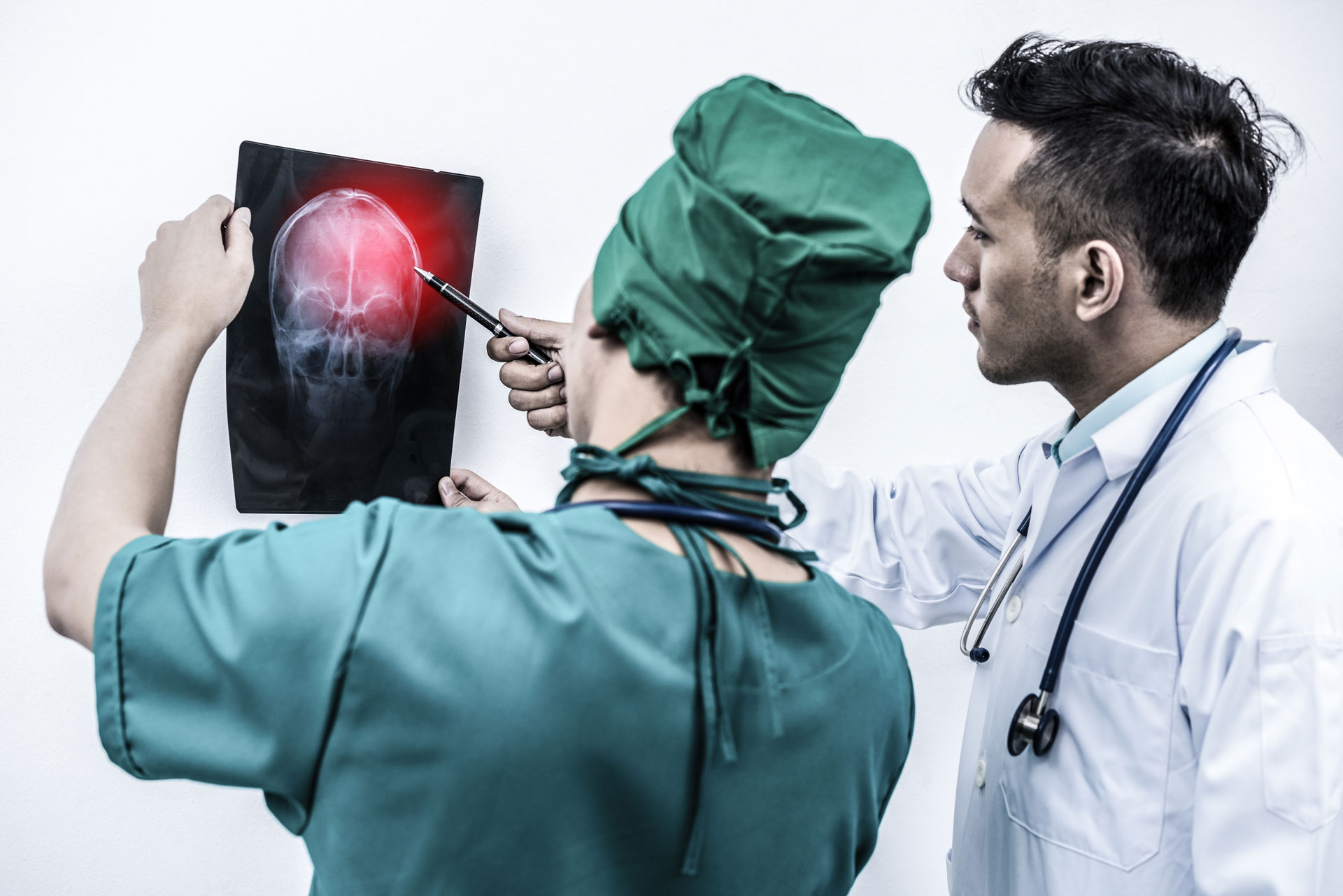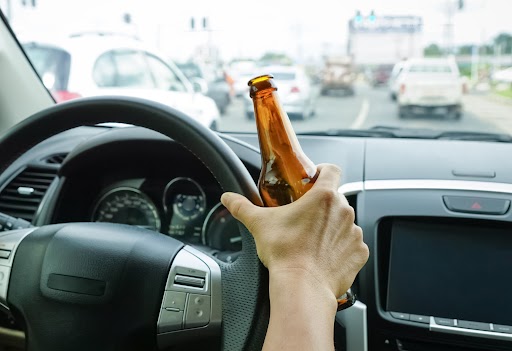 What Are The Most Common Causes of Bike Accidents?
Bicycle accidents and their resulting injuries can be effectively avoided when riders take the necessary precautions, like wearing helmets and observing safe riding practices. With drivers being irresponsible and disrespectful to others' rights of way, however, traffic incidents involving cyclists still happen.
The following are the most common causes of bicycle accidents.
Speeding – Accidents involving cyclists can be extremely violent if the car driver involved is going too fast, particularly while making sudden curves or changing lanes.
Distracted driving – A driver can miss seeing a cyclist if they are distracted while driving by activities such as texting, talking on the phone, eating, or conversing with others in their vehicle.
Driving under the influence – Because of the considerable impairment of drivers' ability to react, driving while under the influence of alcohol or drugs is one of the leading causes of accidents.
Dooring – A bike accident can happen due to dooring when a driver suddenly opens a door in an unsafe manner and strikes a cyclist.
Left-turn accidents – Collisions at intersections can take place when a motorist joins a bicycle lane to make a left turn without first checking if the lane is clear of riders.
Not adhering to traffic rules – Bicycle accidents can be caused by drivers who ignore traffic signs and signals.
Dangerous road conditions – A vehicle can collide with a cyclist as a result of hazardous road conditions such as potholes, debris, or abrupt curves.
Side-swipe collisions – When changing lanes, accidentally hitting a bicycle from the side might lead to minor or life-threatening injuries.
Cyclists have a greater risk of suffering injuries that are life-threatening compared to motorists, regardless of what caused the bicycle collision. It may take the sufferer a significant amount of time and money to recuperate from their injuries after being involved in one of these accidents.
The Most Common Types of Bike Accidents
Bicycle accidents can be classified according to how and where they happen. The following are the most common types our Glendale bike accident lawyers at Arash Law usually encounter.
As aforementioned, dooring occurs when a bike is struck by a car door suddenly opened by an unaware driver. This usually involves a parked car, causing a cyclist traveling nearby to collide with the door of the parked car. The rider might not have the time to use the brakes and end up flying head-first over the vehicle's door.
Left-Cross Bike Accidents
Typically taking place at crossings, a left-cross collision occurs when a car and a cyclist both enter an intersection at the same time. Either the vehicle and the bike collide head-on as the driver makes a left turn, or the automobile drives across the road in front of the bike.
Right-Hook Bike Accidents
Accidents of this kind that involve bicycles are very similar to those caused by cars crossing left, with the exception that the driver of the car here turns right. There is a possibility that the driver does not see the bike in front of them traveling in the same direction, which leads to a collision with the bike.
When a vehicle travels along a bicycle and moves closer without being cautious of the surroundings, it can strike the cyclist, resulting in a sideswipe accident. Additionally, if the driver of a vehicle tries to avoid hitting an obstruction on the opposite side, they may suddenly get closer to a bicycle. The car could end up sideswiping the rider.
The majority of bicycle accidents are due to recklessness or negligence on the part of the motorist traveling alongside the cyclists. The driver of the automobile may have been irresponsible, preoccupied, or ignorant about traffic laws when the collision involving the rider occurred. It's unfortunate that in almost all of these incidents, the cyclist winds up paying the price for the driver's careless behavior.
Who Is Responsible for Bike Accidents in Glendale?
It is critical to understand pure comparative negligence, which California adheres to, before identifying who is at fault for your bicycle crash. It basically means that any settlement you may receive depends on what percentage of liability the court finds you and the liable party to have. Even if, for instance, you are found 99% liable for the accident, you can still collect damage awards.
Bicycle accidents can result in injuries in a number of ways, and there may be differing degrees of liability. If you, as the cyclist, neglect to stop at a stop sign or don't wear a helmet, your liability may be called into question.
In California, drivers involved in a traffic incident are legally required to stop at the scene and provide information to the authorities. In case of a hit-and-run accident, the negligent driver can face dire consequences, including imprisonment. Proficient bike accident lawyers in Glendale can assist in locating the at-fault motorist. Your insurance provider can still compensate you if the driver isn't found.
As bicyclists are required to drive on the right-hand side of the road, any driver who doesn't look out for them first before opening their door can cause a dooring accident. Cyclists frequently lack the space or time to stop when a driver suddenly does this. In such cases, the negligence falls on the driver for failing to check their surroundings.
Bike Accidents Involving Children
Drivers anywhere have an obligation to be considerate of bicyclists, particularly in areas where children make up the majority of them. When driving in school zones and neighborhoods, drivers must be extra prudent to prevent crashes and potential injuries. Liability in most child-related bicycle accident injury claims rests with the driver of the vehicle involved.
Bike Accidents Involving Dogs
Bicycle accidents can sometimes happen as a result of unleashed dogs. The rider may lose control of their bike, causing them to crash. The dog can also bite the cyclist, inflicting more injuries. Dog owners are subject to strict liability rules in Glendale and the rest of California. It is their duty to prevent their pets from doing harm. Glendale bike accident attorneys can assist you in navigating the legal challenges of your case, including proving the dog owner's fault.
You, as a rider, can be held liable for bicycle accidents even though car drivers are primarily at fault. Not wearing a helmet, for example, can make you bear some of the blame, potentially lowering your final settlement. Whether or not you stop at stop signs is another thing, as cyclists are also required to abide by traffic signs and signals.
Bicyclists can be held responsible for bike accidents involving pedestrians. This may include scenarios where the cyclist is riding recklessly, failing to yield to pedestrians at crosswalks, or disregarding traffic laws. Conversely, liability may also be attributed to pedestrians if their actions, such as jaywalking or sudden unexpected movements, contribute to the accident.
Every case is unique. Each has its own circumstances, and it's essential to consider the duty of care both parties owe each other in determining liability. Consulting with Glendale bike accident lawyers helps assess liability accurately, regardless of whoever is involved.
Pursuing Compensation in Bicycle Accident Settlement Cases
Cyclists know their vulnerability on the road. They are aware that car occupants are much less likely to experience life-threatening injuries than them. No amount of safety gear like helmets and bright clothing can protect them from being relatively defenseless against large vehicles, especially in urban environments. The resulting minor to catastrophic injuries often necessitate extensive medical treatment and a lengthy period of recovery.
The sad part is many injured cyclists won't fully recover. Some won't be able to go back to work for a long time. This is true regardless of the type of bicycle—traditional or electric. Such a complication leaves victims and their families scrambling to deal with the monetary repercussions of the aftermath effectively.
Filing a personal injury lawsuit doesn't promise to undo your traumatic experience. Nonetheless, it provides hope that the financial difficulties brought forth by the accident can be alleviated. It's an avenue for victims to pursue reimbursement for their expenses and monetary reparation for the damages.
What Damages Can I Recover in a Bicycle Accident Case?
Generally, bike accident lawyers in Glendale help injured cyclists recover two types of damages: economic and non-economic.
Economic damages are tangible losses, including immediate or future medical treatment, medications, rehabilitation therapy, pain management programs, present and future lost wages, temporary or permanent reduction in earning capacity, and medical equipment, among others.
Non-economic damages are intangible. It includes pain and suffering, emotional turmoil, mental anguish, loss of interest or decreased quality of life, and loss of consortium, among others.
A third type, called punitive damages, can also be pursued if the negligent party is proven to have acted with willful and conscious disregard for the rights and safety of others. This aims to deter similar wrongdoings.
Important Evidence for Your Claim After A Bike Accident in Glendale
Even when it's apparent that the car was at fault in a bicycle collision, insurance companies, being notoriously reluctant to pay out appropriate compensation, are adept at finding ways to blur the line. Their tactics range from offering victims low settlement amounts and downplaying the effects of the injuries to outright placing the blame on the cyclist for causing the accident.
Perhaps you were the irresponsible rider for not wearing better protective gear or more visible clothing, or maybe you had a pre-existing condition before the injuries—all these arguments can be used by the insurers against you. You see, fighting these giant corporations on your own is a daunting battle.
That's why it's necessary, a life-saver even, to secure assistance from seasoned legal professionals. To maintain key evidence that can be instrumental in your claim, Arash Law's bike accident attorneys in Glendale can provide the needed guidance.
In the vast majority of personal injury cases, the most essential evidence includes police reports, photographs or video recordings of the accident scene, testimonials made by witnesses, and medical records. Apart from these vital documents, the following are other types of evidence that can prove helpful in establishing the other party's liability and substantiating the victim's entitlement to fair compensation.
Your damaged bike – Your bike getting damaged in any way can be a strong indication that a vehicle collided with you. After an accident, bicycles should be documented with pictures and videos and put away in a secure location. Injured cyclists are highly encouraged not to have their bicycles thrown away, replaced, or repaired before having them examined by a professional. The same can be said for your other things, such as helmets, knee pads, and elbow pads—all are important pieces of evidence.
Your clothes – The car that hit you can leave paint residue on the clothes that you were wearing at the time of the accident. After the crash, cyclists should refrain from washing their clothes and instead store them in airtight bags until legal and other experts check them.
The driver's car – Since it's possible that your bike left an indentation or any mark on the car driven by the other party, you should take photos of it to keep a record of the damage.
Data from smartwatches and Fitbits – Your fitness data, recorded by your phones, smartwatches, and other gadgets, might show how severe your injuries are. Your legal counsel can utilize previous documents to demonstrate the active lifestyle you had prior to the crash, thus showing the significant impact of the accident and the ensuing injuries on your current capacity.
GoPro footage – A growing number of cyclists now keep a record of their rides using GoPro cameras mounted on their chests or helmets. Footage taken from this can make it abundantly evident the circumstances that led to your accident, even showing whether or not the other driver was truly negligent. It's also possible that other drivers in the area have captured footage on their own that could prove useful to your case.
Any other forms of evidence can be gathered and preserved to be used for your claim. You need not worry about keeping track of each one. Reliable Glendale bike accident attorneys at Arash Law can do all the necessary paperwork on your behalf.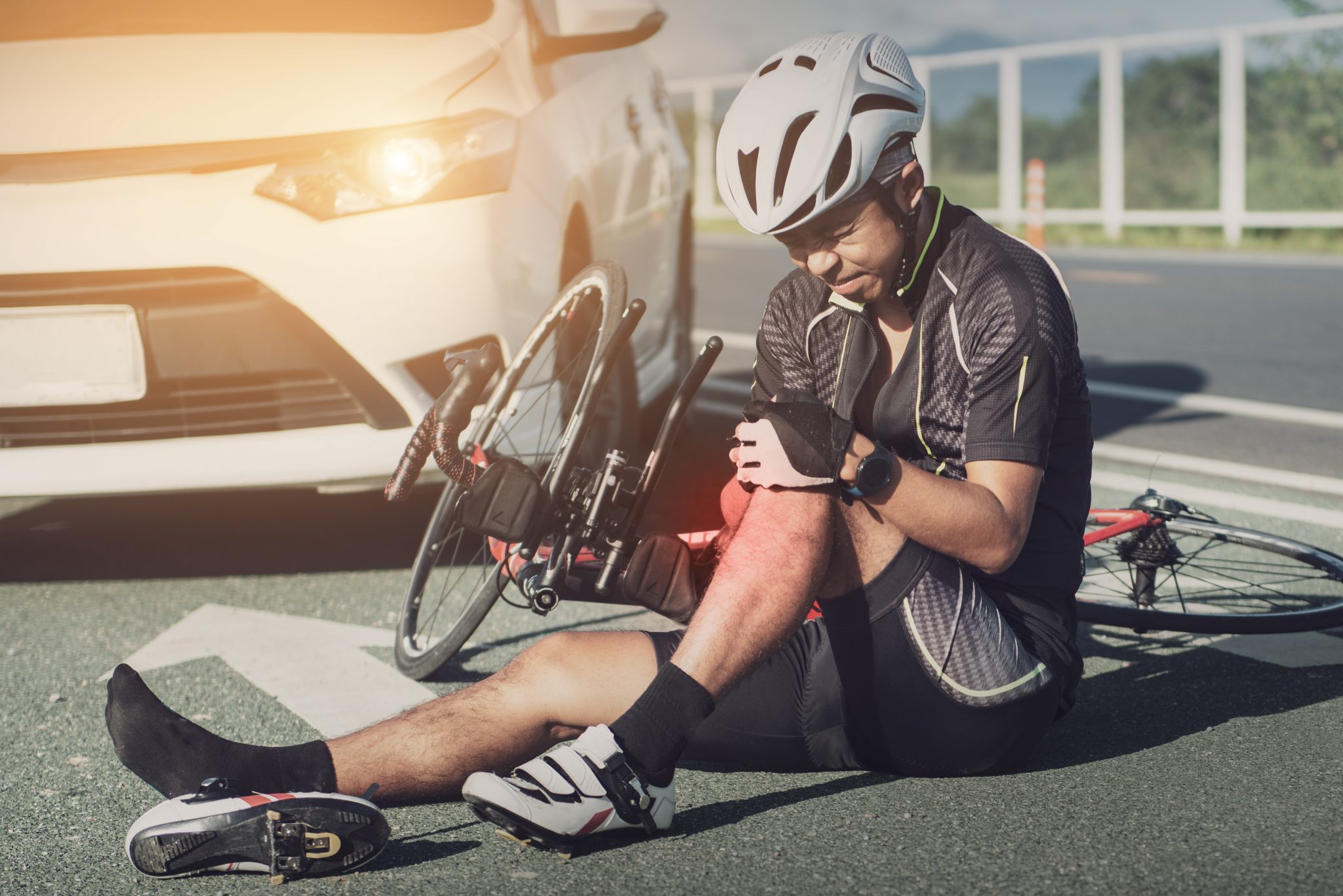 Taxi Cab Company Accident
Settlement in a bicycle versus taxi cab company accident; client suffered lower leg injuries
– 
JUDD ROSS ALLEN
Wrongful Death Claims for Bicycle Accidents – What if The Victim Was Killed?
An accident that occurs while riding a bicycle can be extremely hazardous. Riders run the risk of experiencing life-altering injuries as they absorb the full brunt of impact due to lack of protection. Tragically, for some, these injuries can prove fatal.
If a careless driver caused an accident that led to the death of a loved one, the following family members may be able to file a wrongful death lawsuit against the driver:
Husband or wife
Life partner
Children
Parent/s
Brother/sister
Grandparent/s
Financial dependent
How to Prove Negligence in A Glendale Bike Injury Case?
There are four critical elements to proving negligence in any Glendale cycling injury case:
Duty of Care: You have to prove the party you are accusing had a duty of care to you. In the case of a bicycle accident, this typically entails demonstrating that the negligent party was legally obliged to take reasonable care to prevent harm to cyclists.
Breach of Duty: By demonstrating how their actions or inactions failed to meet the level of care a reasonably cautious person would have done in a comparable situation, you must prove the party violated their duty of care. This includes careless driving, failing to yield, distracted driving, or other irresponsible behavior.
Causation: You have to demonstrate that your injuries and losses were a direct result of the breach of duty. This entails proving your injuries would not have happened had the negligent party not behaved carelessly. To do so, medical records and expert testimony may be used.
Damages: Lastly, you must present proof of the damages you experienced due to the bicycle accident. This can include any losses resulting from your injuries, such as pain and suffering, lost wages, medical expenses, and rehabilitation fees.
It's critical to preserve any evidence that can support your case, including witness testimonies, police reports, pictures taken at the scene of the accident, and pertinent medical records. Speaking with bike accident lawyers in Glendale will prove helpful if you want to increase your chances of establishing negligence and winning compensation for your damages.
Navigating The Statute of Limitations for Bike Accidents in Glendale, CA
There is a time limit imposed on plaintiffs who intend to launch a lawsuit against another party after suffering injuries from an accident. In legal parlance, this is called the statute of limitation. In accordance with section 335.1 of the California Code, parties who were harmed due to another's negligence must bring a claim for personal injury within two years of the incident.
The concept of "delayed discovery" is one of the exceptions to this deadline under state law. If the plaintiff can demonstrate that they only discovered their injuries after the allotted time frame for filing a claim has expired, then this rule allows them additional time to do so. In addition, the statute of limitations can be delayed for those who are mentally ill, incarcerated, or under 18 years old at the time of the accident.
On a related note, the deadline for filing a personal injury claim against a government entity is much shorter. Injured victims generally only have six months to submit their claims before the deadline passes. What's more, the plaintiff might be required to comply with particular notice procedures.
The prospect of bringing any potential claim for a bicycle accident in Glendale can add stress to the victims. It is, therefore, imperative to seek legal assistance from Glendale bike accident lawyers to comply with all the deadlines and intricate paperwork.
FAQS About Bike Accidents in Glendale
What happens if you have an accident with a cyclist?
If you have an accident with a cyclist, your legal options include:
Filing an insurance claim for damages to the cyclist and your property if you're at fault,
Pursuing a personal injury lawsuit if the cyclist's negligence or another party's negligence caused the accident,
Defending against legal action if the cyclist initiates a lawsuit,
Considering third-party claims if external factors like road defects contributed to the accident,
Engaging in mediation or settlements to resolve the dispute, and
Consulting with Glendale bike accident lawyers to assess liability and determine what's best to do next based on the specific circumstances of the accident.
How much is a whiplash claim worth in California?
In California, a number of factors affect the value of a whiplash claim, including the extent of the injury, associated medical costs, pain and suffering, missed income, and insurance coverage. Smaller whiplash injuries might have settlements that are not very extensive, but more serious accidents with long-lasting effects that require expensive medical care might have larger payouts. Compassionate Glendale bike accident lawyers with experience in California law must evaluate the particulars of your case and establish the possible value of your claim.
Is it okay to talk to a driver's insurance company after a bike accident?
Victims of bicycle accidents in Glendale should never communicate with the insurance company of the driver involved without their legal counsel at their side. Insurers can request a recording of your statement, which can be used against you later on. You can reject them respectfully. Tell them instead that all correspondence with them will be handled by dedicated bike accident attorneys in Glendale.
Can you sue if you didn't have a helmet?
While adults are not legally required to wear helmets when riding bikes in California, wearing one provides various benefits. Aside from preventing brain and head injuries during an accident, helmet use also helps keep your liability for the crash and your injuries low. You can still sue a driver if they strike you while riding your bicycle. However, your chances for full compensation will likely be reduced.
How much do Glendale bike accident lawyers charge?
Several factors influence how much a legal professional charges, including their location, years of experience, and the anticipated complexity and duration of your case. In personal injury cases, Glendale bike accident lawyers often adopt a contingency fee payment arrangement. Essentially, this means they get paid a portion of the settlement amount that you can successfully claim. This ranges from 25 to 40% in California. One benefit this structure offers is that you won't have out-of-pocket expenses if your case doesn't win.
Do I need to hire Glendale bike accident lawyers?
Bike accident lawyers in Glendale experienced in civil litigation and bicycle injury claims can make the difference between receiving the maximum compensation possible and receiving little or nothing at all. Accident victims face various challenges in the aftermath. Aside from recovering physically, they may also have to deal with insurance companies trying to trivialize their damages to pay as little as possible. Worst, some may be blamed for the accident. Experienced Glendale personal injury lawyers can spot these tactics by insurance providers to underpay you.
Together, we'll collect data and build a strong case to back up your claims. Arash Law's bike accident attorneys in Glendale aren't scared to take on insurance companies and their plethora of lawyers, even in court, if necessary. In fact, insurance companies frequently give greater settlements just by threatening to take legal action.
Contact The Award-Winning Bike Accident Lawyers Glendale Trusts Today!
In car-centric cities, motorists need to acknowledge and respect that bicyclists have the right to share the roads, too. Bicycle accident victims deserve to receive financial recoveries if their crash was caused by recklessness from drivers who are either dismissive of their rights or outright negligent.
At Arash Law, our team of Glendale bike accident lawyers led by Arash Khorsandi, Esq. has a track record of securing major settlement awards and jury verdicts on behalf of our clients in California. Using our resources, we will investigate every aspect of your case to get you full compensation.
Our Glendale bike accident lawyers also serve nearby cities and neighborhoods, including Sunland, La Crescenta-Montrose, La Cañada Flintridge, Altadena, Pasadena, Alhambra, Monterey Park, Beverly Hills, Hollywood, Burbank, North Hollywood, and Sun Valley.