California

Side-Swipe Accident Attorneys
PAY NOTHING UPFRONT

OVER $

400

MILLION RECOVERED

ZERO-FEES UNTIL WE WIN
You May Be Entitled To Compensation

Side-Swipe Accident Attorneys in California with an A+ Rating
There are many different types of car accidents that lead to injuries in California. Sideswipe accidents, also referred to as "angled collisions" by the National Highway Traffic Safety Administration, are often a seldom discussed type of car accident because they don't often lead to the dramatic rescue scenes one sees on the news, and they don't spark the outrage of a drunk driving case. But injury victims are hurt in sideswipe accidents, too, and they need to protect their legal right to be compensated for these injuries.
Our experienced car accident lawyers are here to help. We help victims of all types of auto accidents protect their legal rights and file successful injury claims. We will fight hard to protect your legal rights and find all potential sources of compensation for your losses. 
Common Sideswipe Accident Scenarios
There are many ways in which a sideswipe accident can occur. While we cannot prepare you for all possible traffic scenarios, there are a few common types of accidents that result in sideswipe collisions. 
Here are the most common dangers to look out for when you are behind the wheel: 
Here are the most common dangers to look out for when you are behind the wheel: 
Many drivers simply do not check their blind spots properly before executing a lane change. A driver who causes a sideswipe while trying to change lanes is at fault for the accident. There are many new safety features in new car models that can help to prevent this:
Collision warnings, lane-drift assist warnings, and automatic braking can all help drivers avoid collisions with cars that are in the driver's blind spot. Of course, drivers should never rely wholly on this technology. Be sure to check your blind spots carefully before attempting to execute any lane change.
In California, we have many busy cities with limited parking. This congestion means that street parking is common in many areas throughout the state. Unfortunately, street parking leaves these cars open to being hit. This situation can be especially common on narrow streets where street parking has limited the lanes of through traffic to a tiny corridor. Distracted drivers are also more likely to sideswipe a parked car.
Drivers who park on the street should park as close to the curb as possible. Be sure you are within the lines of a designated parking spot. Doing this will make it very clear that the other driver was at fault for sideswiping your parked car.
3
Merging onto the highway
California has many highways, state routes, and other busy thoroughfares. California drivers will inevitably have to merge onto these roads often. Some drivers get on and off the highway multiple times per day in the course of their regular commute. Some of our highways have short merging areas that must be navigated quickly. On busy roads, traffic is heavy, and this can make other drivers reluctant to let you in.
Be very careful any time you are merging onto a highway. Allow plenty of space between yourself and other cars, and never try to force your way in. If other drivers do not allow you into the merging lane, simply wait patiently with your turn signal on until there is an opening. If you get too aggressive and try to force your way in, you could be at fault for causing a sideswipe accident. The car that is already established in the lane of traffic has the right of way.
Why Your Medical Bills Don't Tell the Whole Story of Your Injuries
Insurance companies try to make injury awards as simple as possible. They will often take the value of your medical bills and conduct a simple multiplication to create a value for your pain and suffering. (The multiplier is usually between one and three, depending on the severity of the accident and your injuries.) Of course, this is a wildly unfair system that provides no accounting for the pain and suffering that you personally suffered because of this specific accident.
This practice is why it is important to hire an injury lawyer who knows how to prove the value of all the intangible losses you have suffered. Here are just a few scenarios of how an injury victim could be denied fair compensation for their pain and suffering: 
An older woman is hit by a negligent driver who sideswipes her vehicle. She breaks an arm and sees a doctor to have it set and treated. Unfortunately, like many older adults, this victim also happens to suffer from osteoporosis. This condition makes it difficult for her bone to heal correctly. Her recovery period is more extended and more painful than it would be for a younger, more healthy injury victim.

When the bone finally heals, it is weak and never quite the same as it was before the accident. There is not much the doctors can do to correct this problem. She must live with the pain and reduced function of her arm. Her medical bills still show a simple broken arm, but her pain and suffering is far greater than a broken arm would create for a younger person without medical conditions.


A young, healthy man breaks his arm. The broken shards of bone inside his body aggravate nerves nearby. The bone sets nicely and heals without incident, but the nerves in his arm are irritated. His doctor prescribes a mild neurological medication to calm the nerves. The bills for this medication are minimal, but the nerve injury is still painful. He, too, may never be the same. The small medication bills do not reflect the actual pain of having an ongoing nerve injury.
Verdict for a client who was sideswiped by a commercial truck.
– 
Judd Ross Allen
The Evidence That Will Prove Your Claim
In order to prove your claim, your attorney will need to demonstrate: (1) who was at fault for causing the accident and (2) how much your claim is worth. Many critical types of evidence can prove these facts. Every case is different, and your attorney will know what evidence is most persuasive in your particular case. Here are some of the most common types of evidence that personal injury lawyers use to prove their cases: 
Photos and Videos of the Accident Scene
Evidence from the accident scene is used to determine who was at fault for causing the accident. Photos and videos might be taken by the officers who respond to the accident scene or by insurance company employees who are investigating the scene. In some cases, a victim can take their own photos and videos of the scene. If it is safe and you can do so, feel free to record evidence on your phone at the accident scene. But you should never endanger yourself or others in order to take photos.
Stay far out of the path of oncoming traffic. Do not interfere with law enforcement investigators or emergency responders who are working on the scene. Do not move around if you have injuries that could be made worse. Follow the directions and advice of police officers, firefighters, and paramedics who are on the scene. 
In some cases, the insurance companies cannot tell who was at fault simply by looking at the physical evidence of the accident. They might need eyewitness testimony to hear exactly what happened in the accident. The insurance company will ask for statements from both drivers. Of course, these statements do not always match up, and it is assumed that each driver will try to blame the other.
This fact is why insurance companies are especially interested in statements from bystanders and other "third parties" who do not have a stake in the case's outcome. You should try to get any witnesses' contact information if it is safe and possible to do so. Police officers will also gather this information on the scene if they are able to do so.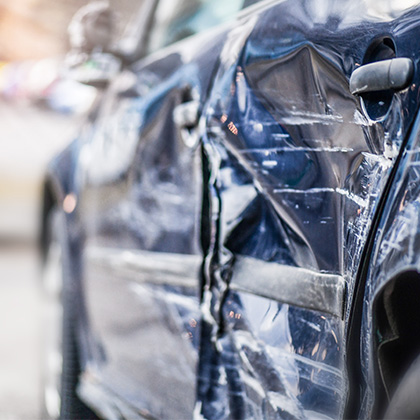 Emperatriz Ayala
My husband had an accident 2 years ago, a 85 years old man hit him, the Arash law group works very well on my husband case that took 9 month and he won the case and my husband was happy with the results. A year later I got into an accident as well and I'm still waiting in my case is almost resolving and it's 9 months already. This people knows the law and they do their job right to help you out in getting the most for you to fight on your behalf. I strongly recommend the Arash Law firm they do things right in a efficient and professional manner.

Chris Zavala
Had a great experience with all the people at Arash law. Long story short was in a bad car accident. It was overwhelming and the whole process was a lot, but they kept me in the loop. They answered all my questions and gave me great advice. Couldn't be any happier. Would definitely recommend anyone looking for a personal injury lawyer. They'll guide you through the whole process!

Jill Smith
Having Arash Law handle my auto accident was the best decision I could have made. Everyone I interacted with was kind, professional and detail oriented. I am extremely happy with the outcome and would recommend them highly.

Joseph R. Porter
From start to finish, Arash Law firm is there every step of the way with close, constant, personal contact and attention. I never knew a Law firm could actually care so much for me as a person and what I was personally going through as well as the settlement I was going to recieve once my case was finally completed. Thank you to everyone at Arash Law for your ongoing support and communication. You are the ONLY firm I will ever recommend to someone who is need of a great attorny.

Monica Parra
I had an excellent experience with Arash Law. I will definitely recommend to my family and friends. I interviewed a few firms before deciding to work with Arash Law. What made my experience excellent was (i.e. head attorney being accessible to talk to and he answered all my questions and concerns, sensitive and thorough personel who completed in home intake & follow up process, being connected immediately to quality Physicians who addressed my injuries and recovery process, clear contract-read throughly to ensure its something you can commit to). Being in a car accident is a traumatic experience and I had a sense of peace knowing Arash Firm was walking with me throughout the whole process. Thank you Arash Firm for all your hard work and help. I am so grateful and appreciative for you all! 🙏 With Gratitude, Monica Parra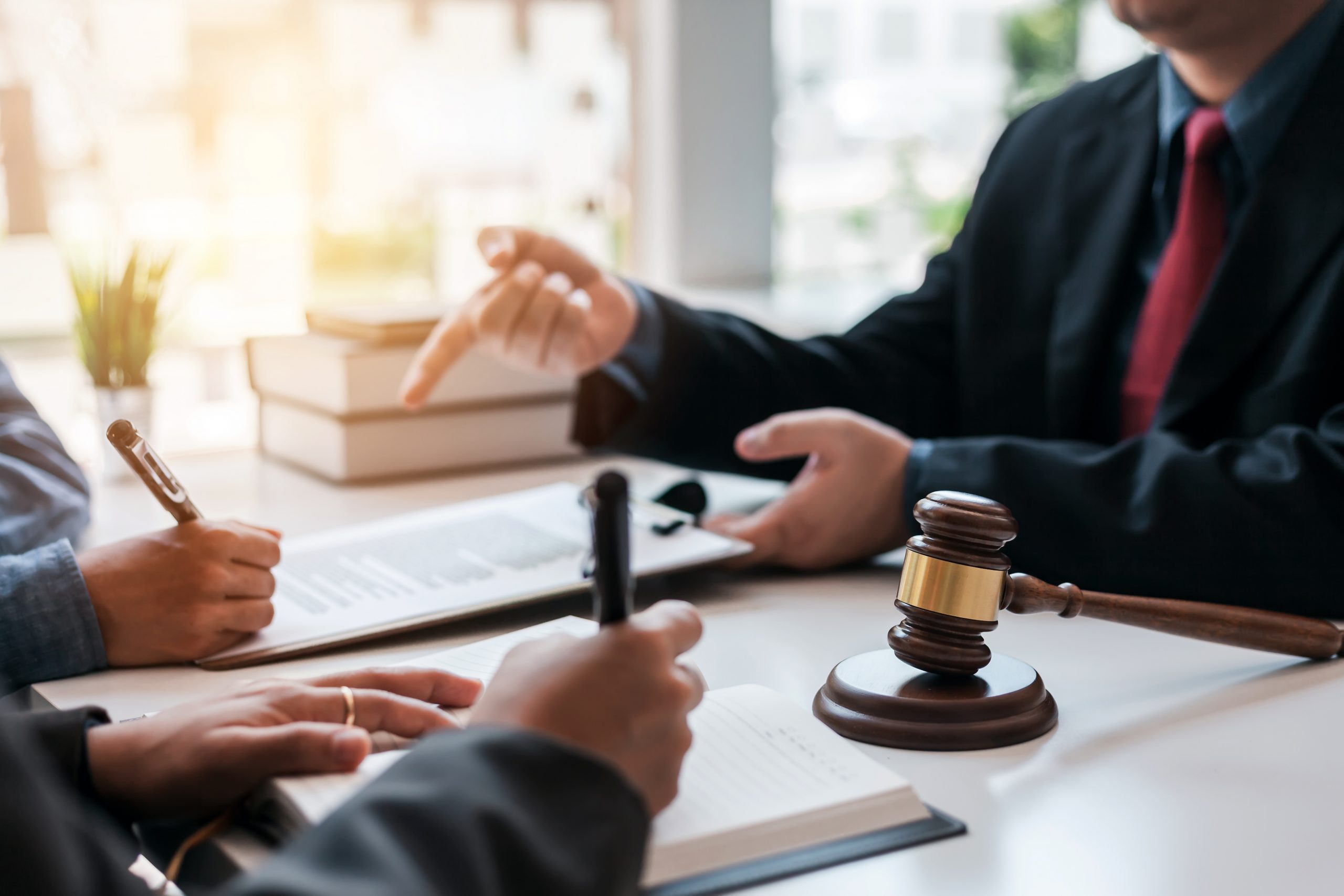 Expert witnesses might be required to testify about how the accident happened and your injuries. Your lawyer can hire an accident reconstructionist to offer a professional opinion about how the accident occurred. In court, an accident reconstructionist is not allowed to offer an opinion about who was at fault because it is the "ultimate issue" of the case (which the jury must determine).
But the professional opinion is usually persuasive to a jury. An accident reconstructionist's report can also be used in settlement negotiations to prove to the insurance company that you have strong evidence that their driver was, in fact, at fault for causing the accident. 
Expert witnesses can also be used to prove the value of your claim. Once the insurance company accepts liability (or a jury finds the defendant at fault), you must prove home much compensation you are entitled to. There are many tricks an insurance company will use to try to reduce the value of your personal injury claim.
They might claim that your medical bills are too high because your providers charged too much or recommended excessive treatment. (This is especially common with chiropractors and other medical professionals who provide less traditional services.) The insurance company will almost certainly downplay the amount of your pain and suffering in order to reduce your overall award.
This point is where expert witnesses can be critical in proving your case. Medical experts can testify about the care you received and why it was necessary. They can also testify about the effects of an injury: the recovery period, the physical pain it causes, and how the nature of the injury will impact a victim's life. Testimony from medical experts can be very persuasive to a jury – and even to the insurance company who is fighting against you. 
Your medical records serve as objective evidence of the types of injuries you received and the treatment that was necessary. This objective data is persuasive to insurance companies because it relies on scientific data and other reliable indicators of suffering. The accompanying medical bills will also have a specific value that can be used for calculating a personal injury award. This subjective, scientific data is a meaningful way to support the value of your personal injury claim. 
Of course, not all of your losses will be documented in your medical records and bills. You are owed compensation for your pain and suffering. (In many personal injury cases, pain and suffering is the largest component of the overall award.) This fact is why it is essential to supplement your medical bills with evidence about the way your injuries impacted you, specifically. Perhaps you were unable to sleep because you were in so much pain.
Maybe you had to give up a beloved hobby, such as playing sports, because your injuries would not allow you to participate. Perhaps you lost your job and the sense of pride that comes from knowing you are needed in the workplace. All of these are genuine losses – and you are entitled to compensation for them.
Your testimony about the way your injuries impacted you will support your award for pain and suffering. Insurance companies are usually less swayed by this subjective data than by the cold, hard facts from your medical records. But if your case goes to trial, this anecdotal data can be very persuasive to a jury. Jurors are human. They have their own families, jobs, hobbies, and lives. They understand how painful it would be to be robbed of these essential things because of an injury caused by another driver's negligence. 
Experienced California Auto Accident Lawyers for Sideswipe Cases
You don't have to look far to find the best auto accident lawyers in California. Arash Law's experienced auto accident attorneys led by Arash Khorsandi serve clients in San Francisco, Riverside, San Jose, San Diego, Sacramento, Sherman Oaks, and throughout California. Our injury lawyers have decades of experience.
We have collected over 400 million dollars for clients across the state, and we will fight hard to get you the compensation you deserve, too. Call (888) 488-1391 or contact us online to schedule your free consultation. Let us handle the insurance paperwork and claims process so that you can focus on making the best recovery possible from your injuries.